Student Loans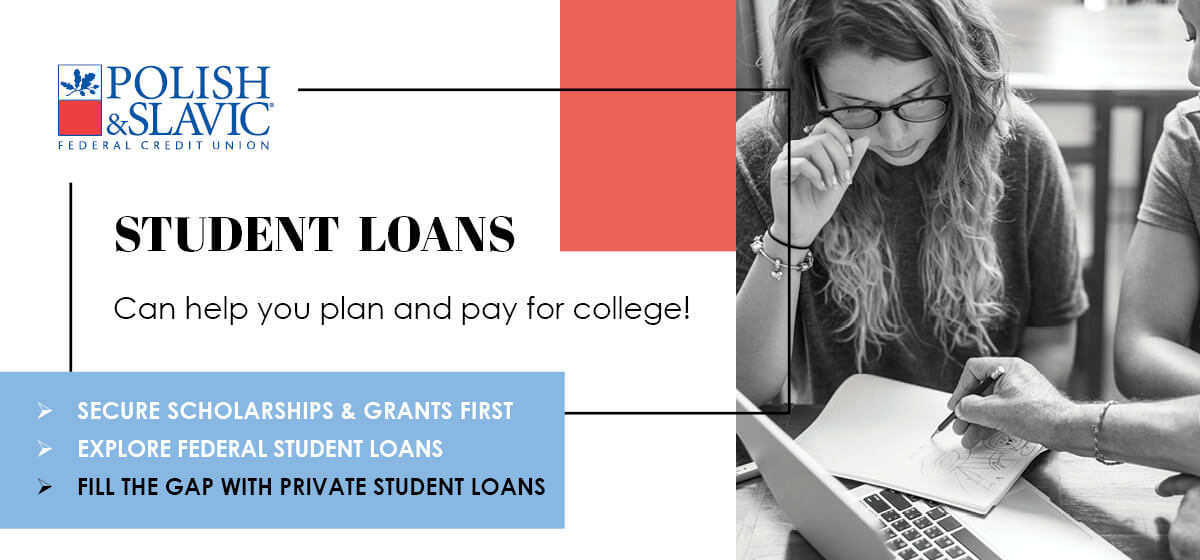 CREDIT UNION STUDENT CHOICE PRIVATE LINE OF CREDIT PROGRAM
As the cost of college continues to rise and Federal Aid isn't enough to cover your expenses, we can help with a Credit Union Student Choice Private Line of Credit.
To help our student Members find the best funding for their education, we have partnered with other credit unions to provide a line of credit through the Credit Union Student Choice Loan Program.
Through this program, we can help you and your family fill in the funding gaps that federal aid and grant programs may not provide.
Our program beats the competition with lower interest rates and no origination fees which provide you with significant cost-savings over other financing alternatives.
Per the policy of Polish & Slavic Federal Credit Union:
Student can borrow up to $25,000 in Credit Union Student Choice - Private Line of Credit
Co-borrowers can borrow up to $50,000 in Credit Union Student Choice credit line(s), across multiple borrower accounts if applicable.
PROGRAM BENEFITS:
WHAT DO YOU NEED TO DO BEFORE APPLYING?
Apply for scholarships – you may be eligible for many of them

Check with your college financial aid office for listings of grant programs
Obtain free information on preparing for and funding an education beyond high school including a scholarship search wizard which can be found at studentaid.ed.gov.

Fix your federal loans. Fill out a FAFSA (Free Application for Federal Student Aid) form found at fafsa.ed.gov.
Is there still the funding GAP you need? Apply for Credit Union Student Choice Private Line of Credit.

Go to main navigation