12,000 PSFCU Members After 5 Years Our Credit Union's Operation in Illinois
Polish & Slavic Federal Credit Union celebrated five years of operation in Illinois. At a ceremony at the PSFCU Norridge branch, officials of PSFCU informed of the opening of another branch in Schaumburg, the fourth one in the state.
Five years ago the PSFCU opened two branches in the Chicago area: in Norridge and Mount Prospect, and later a branch in Bridgeview. During the anniversary ceremony, officials pointed out that after five years of our Credit Union's operation in Illinois, we can say that it has been a great success. "The results clearly indicate that the decision to expand our Credit Union's operation to Chicago was not only correct, but is also a great success. Over five years, we gained 12,000 PSFCU members living in Chicago and the area. The three branches have over $117,000,000 in deposits and have extended loans of over $114,000,000," said PSFCU Chief Executive Officer Bogdan Chmielewski.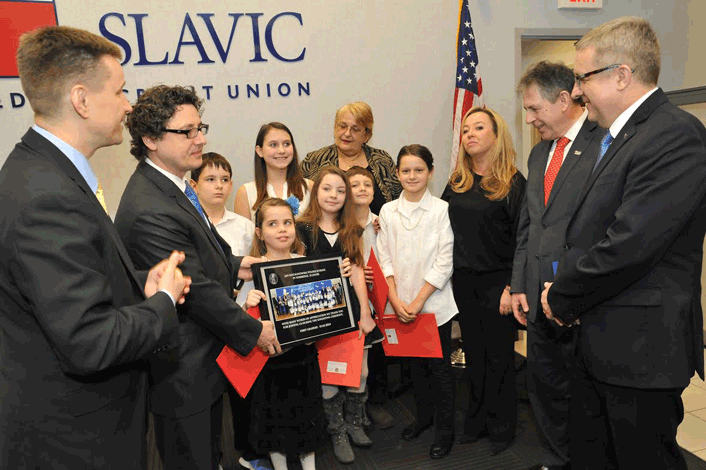 Children from Jan Kochanowski Polish Supplementary School in Norridge performed national anthems.
But the potential of Poles and Polish-Americans living in Chicago and the area is still great. The strong and affluent Polish community in Illinois provides the opportunity for the Polish & Slavic Federal Credit Union to keep growing. "I am pleased to inform you that our Credit Union's Board of Directors has decided to open a fourth branch in Illinois, in Schaumburg. I hope that I will be able to invite you to the opening as early as mid-year," said Chmielewski.

PSFCU Mt.Prospect Branch Mgr Anna Mscisz (right) and Norridge Branch Mgr Katarzyna Kwaterkiewicz cut anniversary cake
Among the guests invited was Michael Fryzel, former chairman of the National Credit Union Administration, who over several months has consolidated all his accounts held with other credit unions and become a member of the PSFCU as well as his six grandchildren. "That is a type of faith I have in this credit union. I have watched them through years, I have seen them growing and have seen what are they capable of doing. And now PSFCU is opening the fourth branch in Illinois, which in my opinion will be very successful," Fryzel said.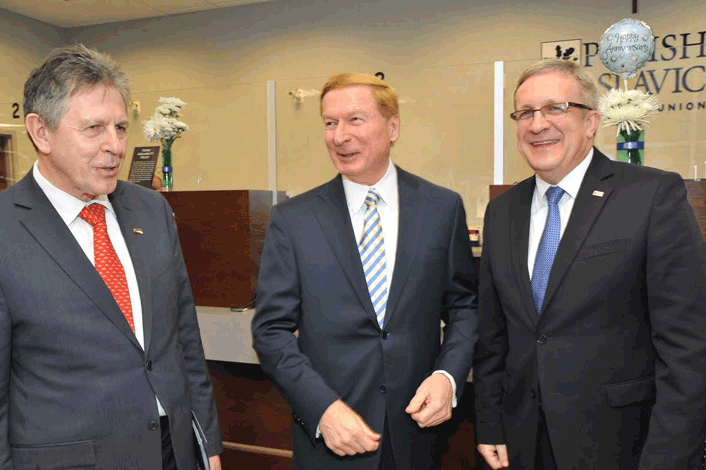 Mr. Michael Fryzel (center) with Mr. Krzysztof Matyszczyk, PSFCU Board of Directors Chairman and PSFCU CEO/President Mr. Bogdan Chmielewski

Polish & Slavic Federal Credit Union in Illinois (as of December 31, 2014):
Number of Branches: 3 (Norridge, Mount Prospect, Bridgeview)
Members: 11,918
Deposits: $117,490,000.00
Loans: $114,777,000.00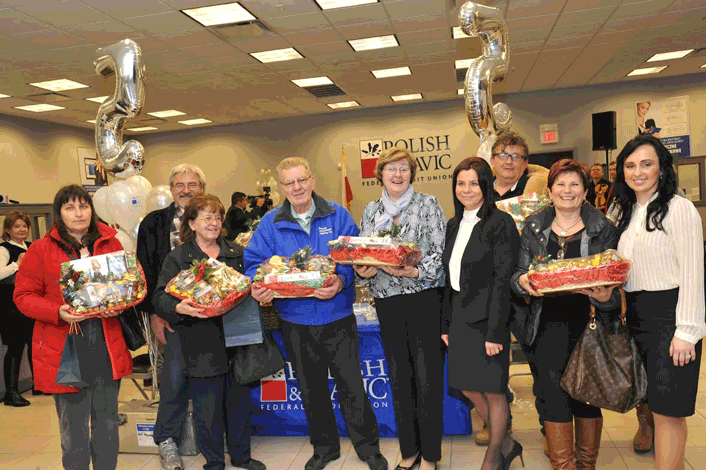 PSFCU Members with goody bags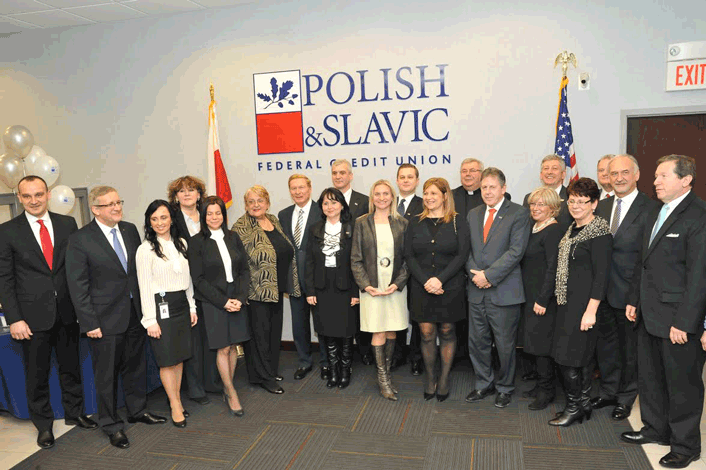 Go to main navigation