Our Credit Union on Fifth Avenue
As every year, volunteers and employees of the Polish & Slavic Federal Credit Union and their families and friends marched up New York City's Fifth Avenue in the Pulaski Day Parade.
On a sunny but somewhat windy first Sunday of October, the PSFCU contingent of several dozen people marched down Fifth Avenue New York. As every year, we were accompanied by a float – this time among the colored balloons there was also a Florida palm tree, a symbol of our new offering: mortgage loans granted in the state of Florida. Representatives of our Credit Union this year were equipped with three kinds of flags: the American flag, the Polish flag, and the PSFCU's corporate logo.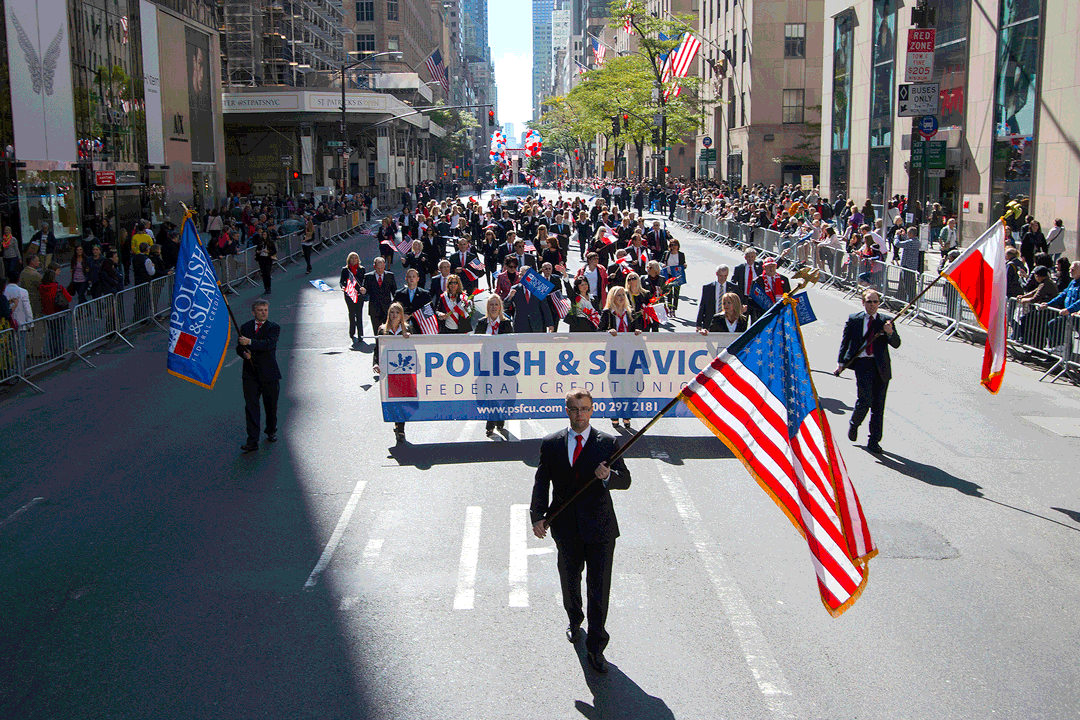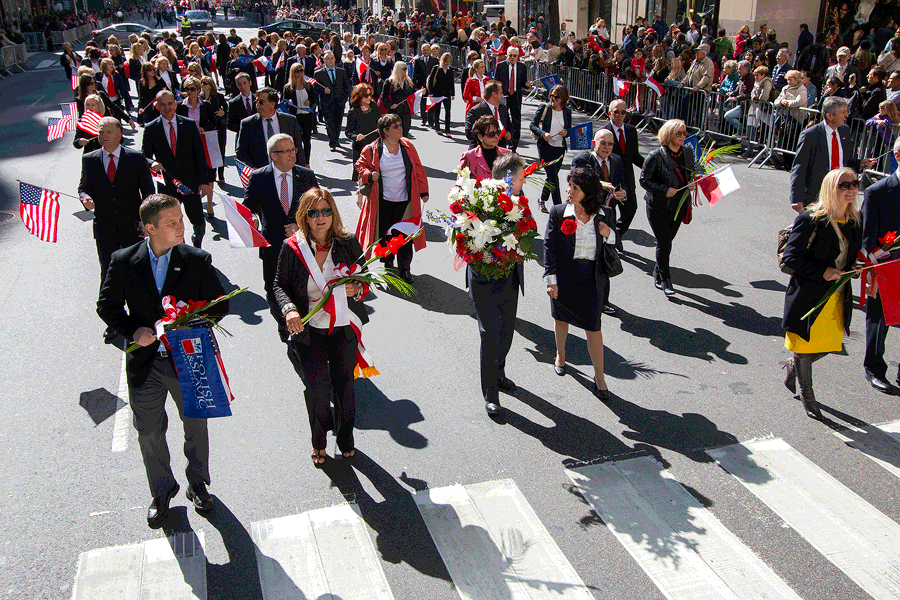 For over twenty years, the Polish & Slavic Federal Credit Union has actively participated in and financially supported the Pulaski Parade in New York. It has been its largest sponsor for many years, treating the parade as an expression of the Polish community's support, due to which it exists. "The parade takes place thanks to the Polish communities of New York, New Jersey, Connecticut, Pennsylvania and Massachusetts. We are proud that our Credit Union may support such a valuable initiative," said Krzysztof Matyszczyk, Chairman of the PSFCU Board of Directors. "First of all, please note the patron of this year's Parade, Saint John Paul II. I think it's worth remember his character at every opportunity, because there was no greater Pole in history," said PSFCU CEO/President Bogdan Chmielewski.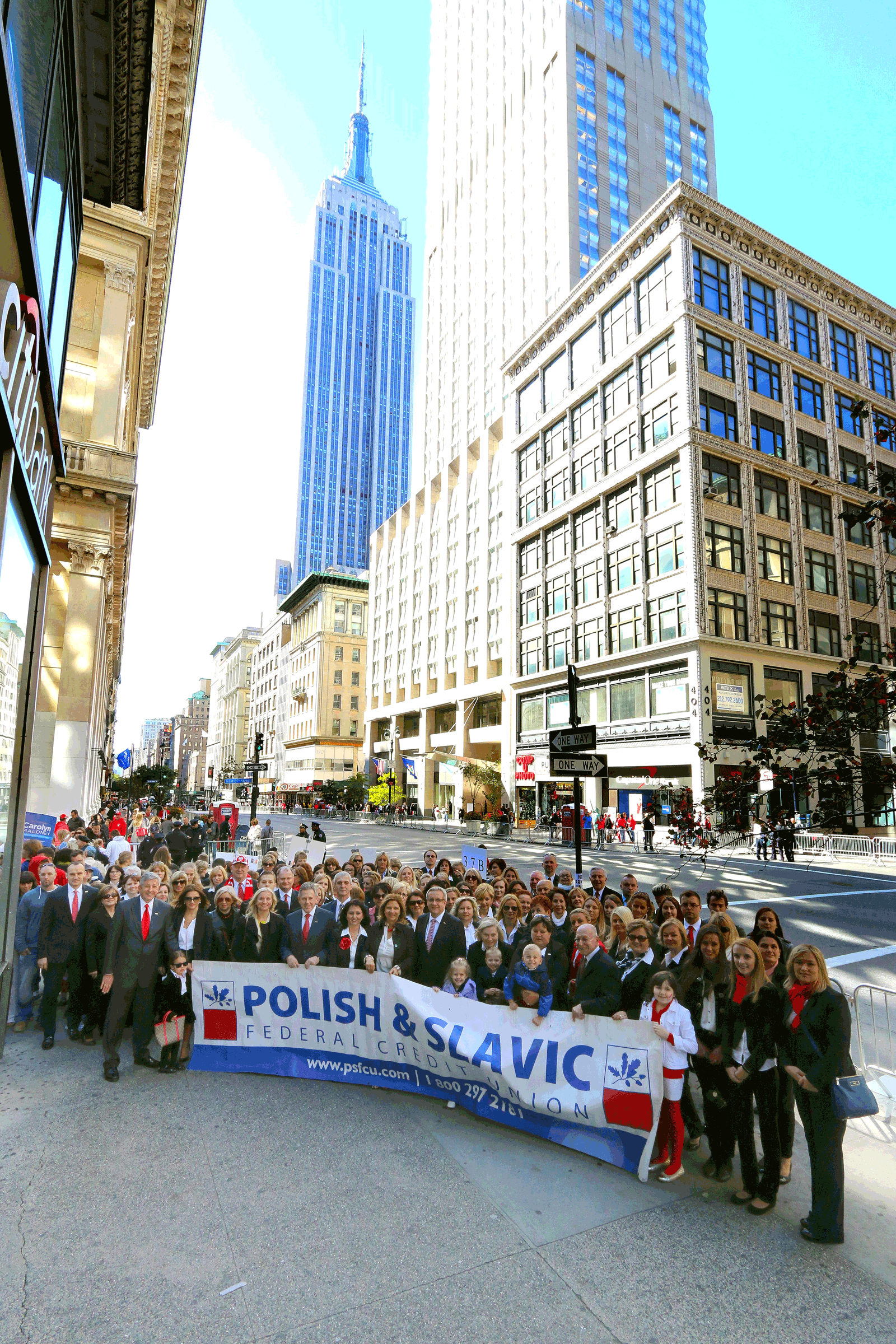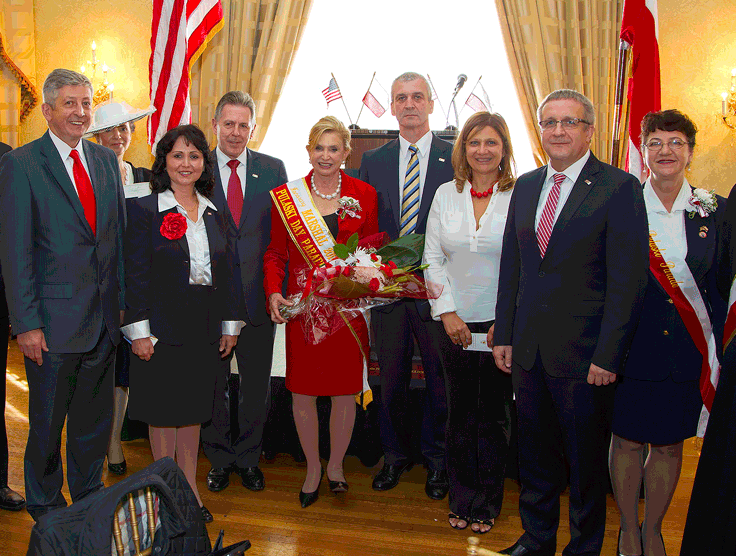 From left: PSFCU Supervisory Committee Member Edward Pierwola, Board of Directors 1st Vice Chairperson Małgorzata Wadolowski, BoD Chairman Krzysztof Matyszczyk, Congresswoman Carolyn Maloney, BoD Member Ryszard Bąk, BoD Secretary Iwona Podolak, and CEO/President Bogdan Chmielewski
This year, representatives of the Polish & Slavic Federal Credit Union participated in the Pulaski Day Parade, which crossed the Benjamin Franklin Parkway in Philadelphia for the 81st time. Employees of our Credit Union branch in Trenton marched through the streets of the city, joined by the Mobile Branch.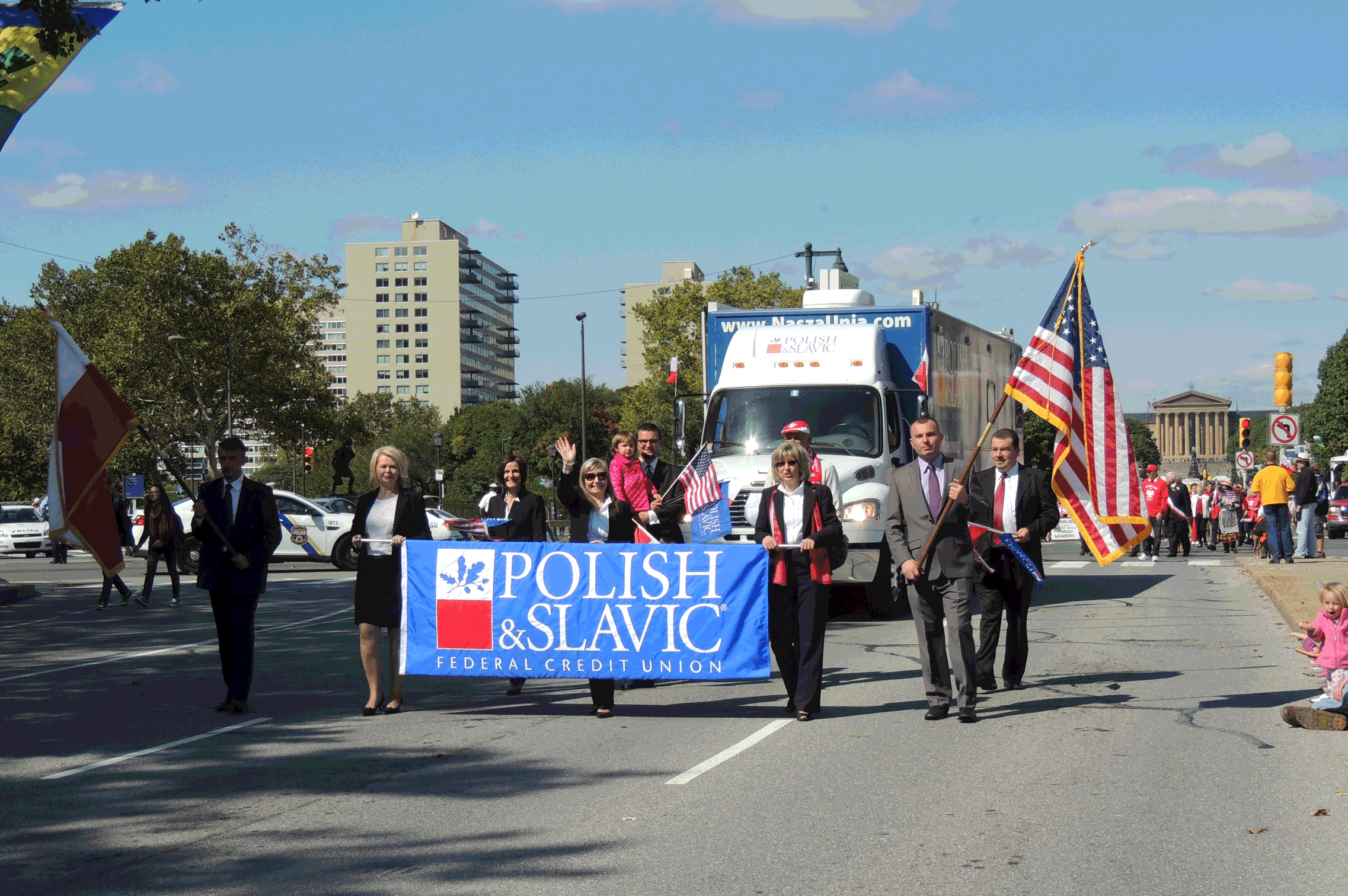 More photos: www.facebook.com/media/set/ and www.facebook.com/media/set/
Go to main navigation