Honor and Glory to the Heroes!
The Warsaw Uprising began seventy years ago. It was the last armed struggle for a Poland free of two totalitarian systems. Although the uprising ended in failure, to this day it remains a symbol of the Poles' love of freedom.

On August 1, 1944, soldiers of the Home Army began an unequal battle with German forces. After five years of terror, executions and life under the rule of the "nation of masters", an attempt was made to regain Warsaw, the heart of the Polish underground, from the Germans. 40 to 45,000 Home Army soldiers took up the fight, enthusiastically supported by the residents of the city. Their task was to liberate Warsaw and put it back in the hands of the authorities under the Polish government-in-exile in London. Those authorities were to represent the continuity of the Second Republic's power in face of the Soviet forces invading from the east.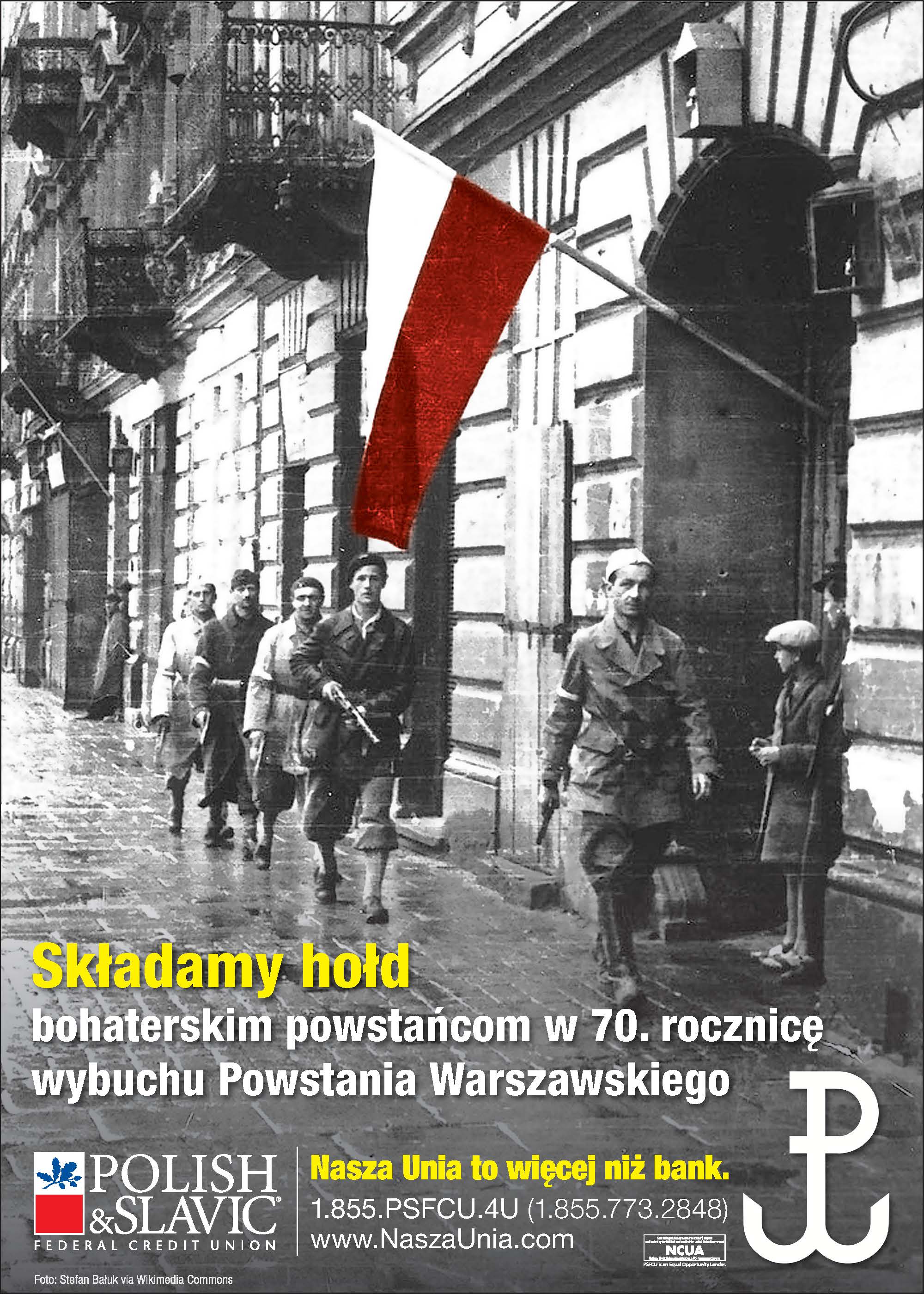 The unequal battle with the Germans for a free Warsaw ended after 63 days, becoming the largest underground military action during World War II. The city was destroyed and the inhabitants were murdered or deported. Not accepting the Soviet occupation of the country, thousands of insurgents and Warsaw residents came to the U.S. after World War II to the U.S., starting a new life in a new country here.

Let us remember the heroes of the Warsaw Uprising and the civilians who sacrificed their lives in the struggle for freedom and independence. May they be an example for all generations of Poles, regardless of place of residence. The uprising was an insurgence of freedom caused by the desire to live in a free and sovereign country. "Freedom is not free" is inscribed on the Washington monument dedicated to American soldiers who died in the Korean War. In remembering the Warsaw Uprising, let us not forget whom to thank for being able to enjoy freedom today. Because freedom is never free...

Go to main navigation