PSFCU Board of Directors and Management Decide to Close the Bayonne Branch
PSFCU Board of Directors and Management have decided to close the Bayonne, NJ branch as of January 2, 2014. This decision will allow us to significatly expand the operations of our branch in Staten Island.
PSFCU members from the Bayonne area have been notified about this decision by mail. In addition, a meeting with the PSFCU Management will be held on Saturday, September 21 at 3:00 PM for members using the services of that branch.
Following a thorough analysis, the PSFCU Board of Directors and Management decided to make this change to the Credit Union branch network. Our research indicates that the Polish community in the area has decreased significantly over the past few years and a large number of local PSFCU members performs transactions at other branches, particularly in Linden, Union and Staten Island.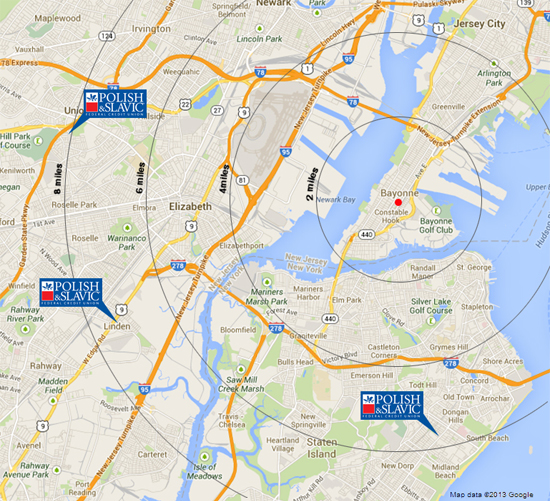 PSFCU members from the Bayonne area will be able to use the services of nearby branches in Linden, NJ and Union, NJ. Employees of the closing branch will be transferred to the Staten Island branch, which will significanly increase its hours of operation after the New Year.
We would like to remind you that all PSFCU members can take advantage of the surcharge-free ATMs within the Money Pass network many of which are located in Bayonne and its vicinity. Since July of this year, PSFCU members who own smartphones equipped with iOS and Android operating systems can also deposit checks from any place, at any time.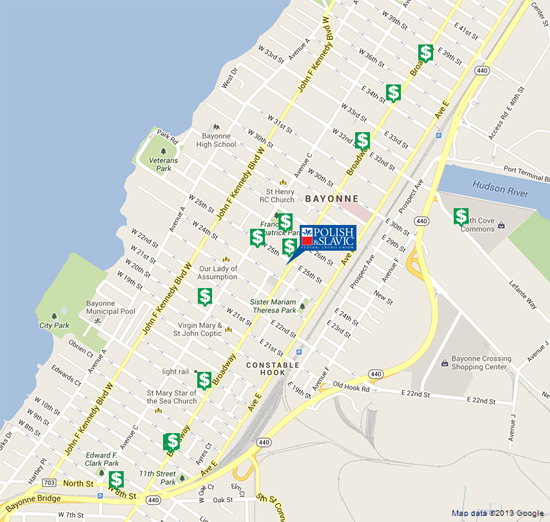 for more information about our electronic services, please browse our website or call the toll-free 1.855.PSFCU.4U (1.855.773.2848). The most up-to-date information about PSFCU can be found on Twitter (@PolishSlavicFCU), Facebooku (https://www.facebook.com/NaszaUnia) and YouTube (NaszaUniaTV).
Go to main navigation