We do more than banks...
Health is Priceless


On Saturday, June 18th, 2011, the PSFCU Community Room at 100 McGuinness Blvd was home to free medical screenings for members of our Credit Union, particularly those who do not have medical insurance.

Specialists from New York's Bellevue Hospital, in cooperation with NYU Medical Center interns, took measurements of our members' blood pressure, sugar and cholesterol levels.

Physicians also provided information concerning proper nutrition; patients in need of further examinations or consultations were referred to the Bellevue Hospital Walk-In Clinic without having to make
a specific appointment.

All patients received healthy snacks and drinks. While waiting, they were also able to learn about our Credit Union's offers and the current promotions. This was the seventh time we have held these medical screenings for members.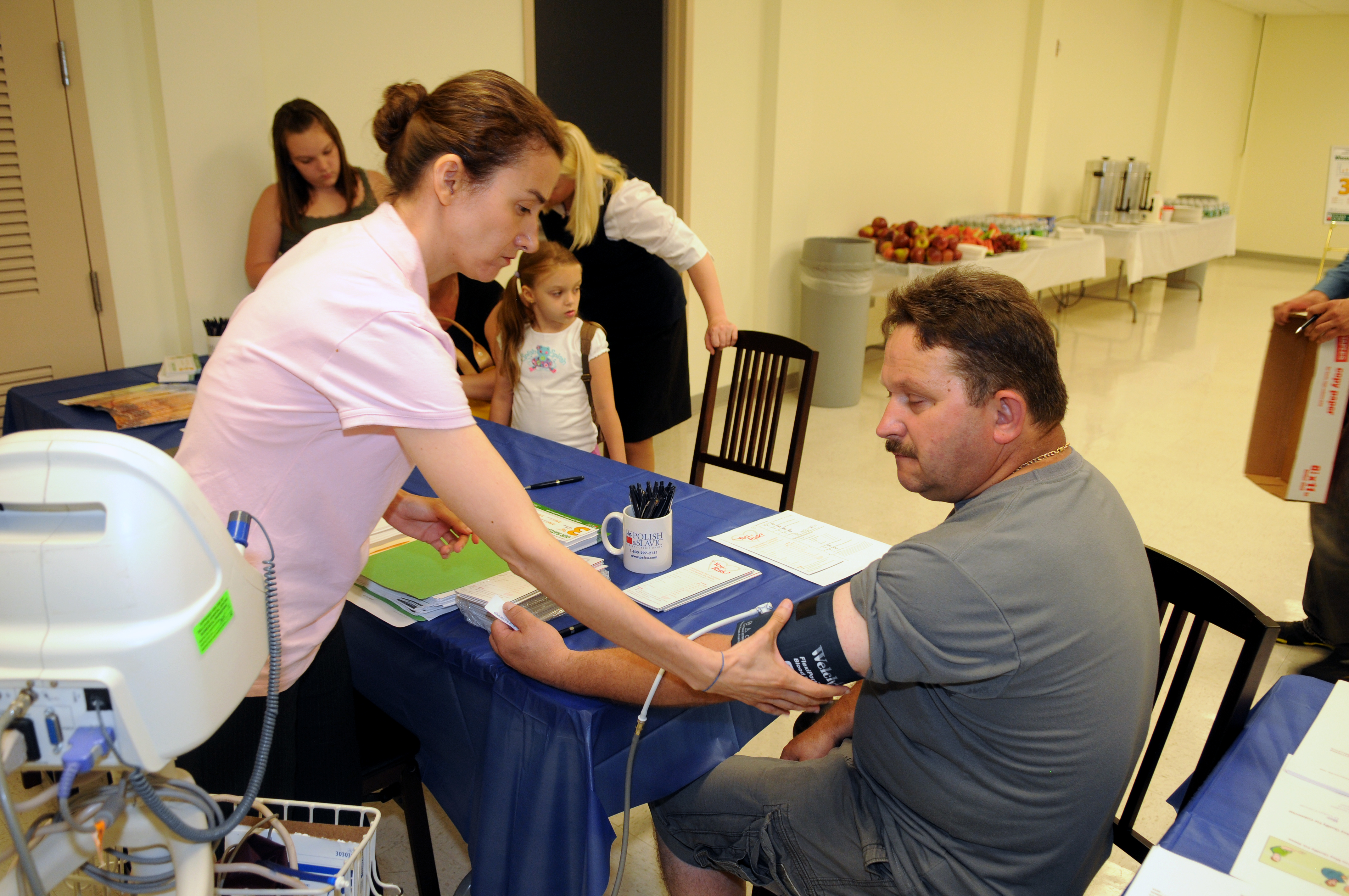 Blood preasure test during Free Medical Screenings
"I think organizing such free screenings is an excellent service to members. We all need to have a basic checkup, but there is never time to do it. I hope the Credit Union will hold them every year," said Mr. Zdzisław Lupiński, one of the patients at the free screening, and a Polish-Slavic Federal Credit Union member.

The screenings started at 10:00 am and ended at 4:30 pm. More than 100 people signed up more than a week in advance to receive the professional medical testing at the screening.


June 28, 2011

Go to main navigation