Meeting for Homeless and Lonely at PSFCU
For yet another year the Polish & Slavic Federal Credit Union hosted homeless and lonely people from New York. The annual Christmas wafer breaking ceremony organized by the volunteers of SOS Homeless headed by Eryka Volker was held at our Credit Union's headquarters.
The December 14 meeting was attended by 100 homeless and lonely people, who had the opportunity to eat a Christmas meal, share the Christmas wafer and spend time in a homelike holiday environment. "This is a very important meeting for us, because it makes us think of our family homes," said Ryszard, who has been living on the streets of Greenpoint for years. "We want to make the homeless think about their families and make them think about Poland, where they surely have families," said Eryka Volker. During the event, entitled 'God is Born in Our Hearts'', volunteers helped the homeless and lonely people write Christmas cards to their families, and the cards were later sent to Poland.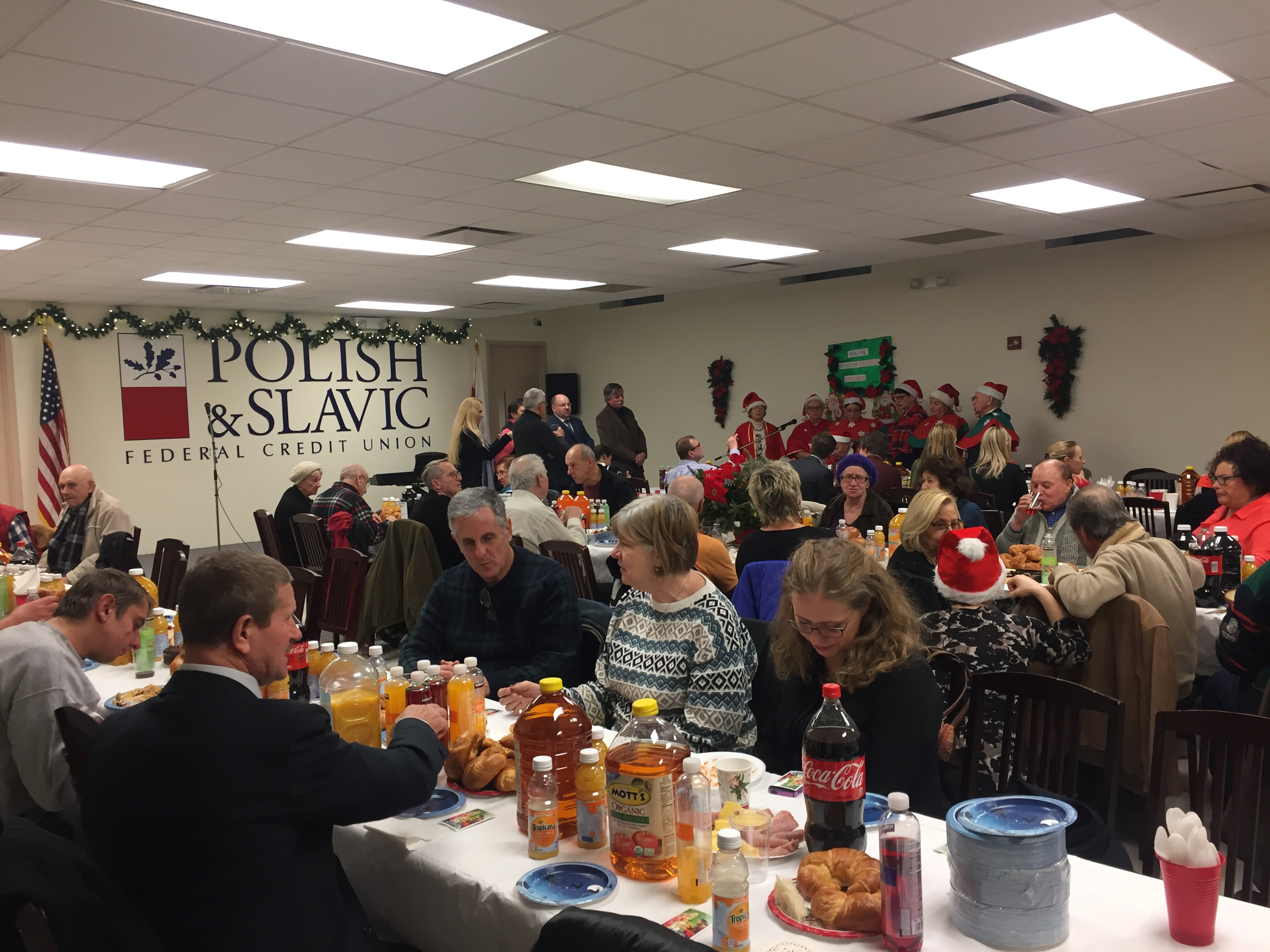 Photo by Consulate General of Republic of Poland in New York, NY
The event featured the breaking of the Christmas wafer, which was blessed by Rev. Ryszard Koper, who has been working with the SOS Homeless volunteers for many years. "Love has brought us here. If we are open to that love, we will experience the miracle of the transformation of our hearts in our lives," said the clergyman. "My wish for all of us is that we be together and support each other as Poles always, not just at Christmastime," said PSFCU Board of Directors Treasurer Ryszard Bak on behalf of the hosts of the meeting. The encounter was made possible by the support of the SOS Homeless volunteers, employees of the Polish Consulate in New York, and local businesspeople from Greenpoint, New York. More: http://www.youtube.com/watch?v=Rp02ocj1aeg
Go to main navigation