Symbol of the Warsaw Uprising Flies over Greenpoint
On the 72nd anniversary of the outbreak of the Warsaw Uprising a red and while flag with an anchor, the symbol of Fighting Poland, was raised in front of the Headquarters of the Polish & Slavic Federal Credit Union (PSFCU). The flag will remain up in the Polish neighborhood of New York City for 63 days, the duration of the insurgent uprising in Warsaw.
The flag was raised up the mast at exactly 5:00 p.m. Warsaw time (11:00 a.m. in New York) by Danuta Szlajmer. Ms. Szlajmer (née Krempa) was not oven 17 years old, when as a messenger and nurse with the pseudonym of "Siodemka" (number seven), she took part in the fighting of the "Kilinski" Batallion's 9th Company (for her story, see: http://www.1944.pl/archiwum-historii-mowionej/danuta-szlajmer,1654.html). "I was a nurse, but people did everything during the Uprising, like carrying weapons, and I even laid mines during the attack on the Polish Telephone Corporation building," recalled Ms. Szlajmer, who has lived in Brooklyn for years.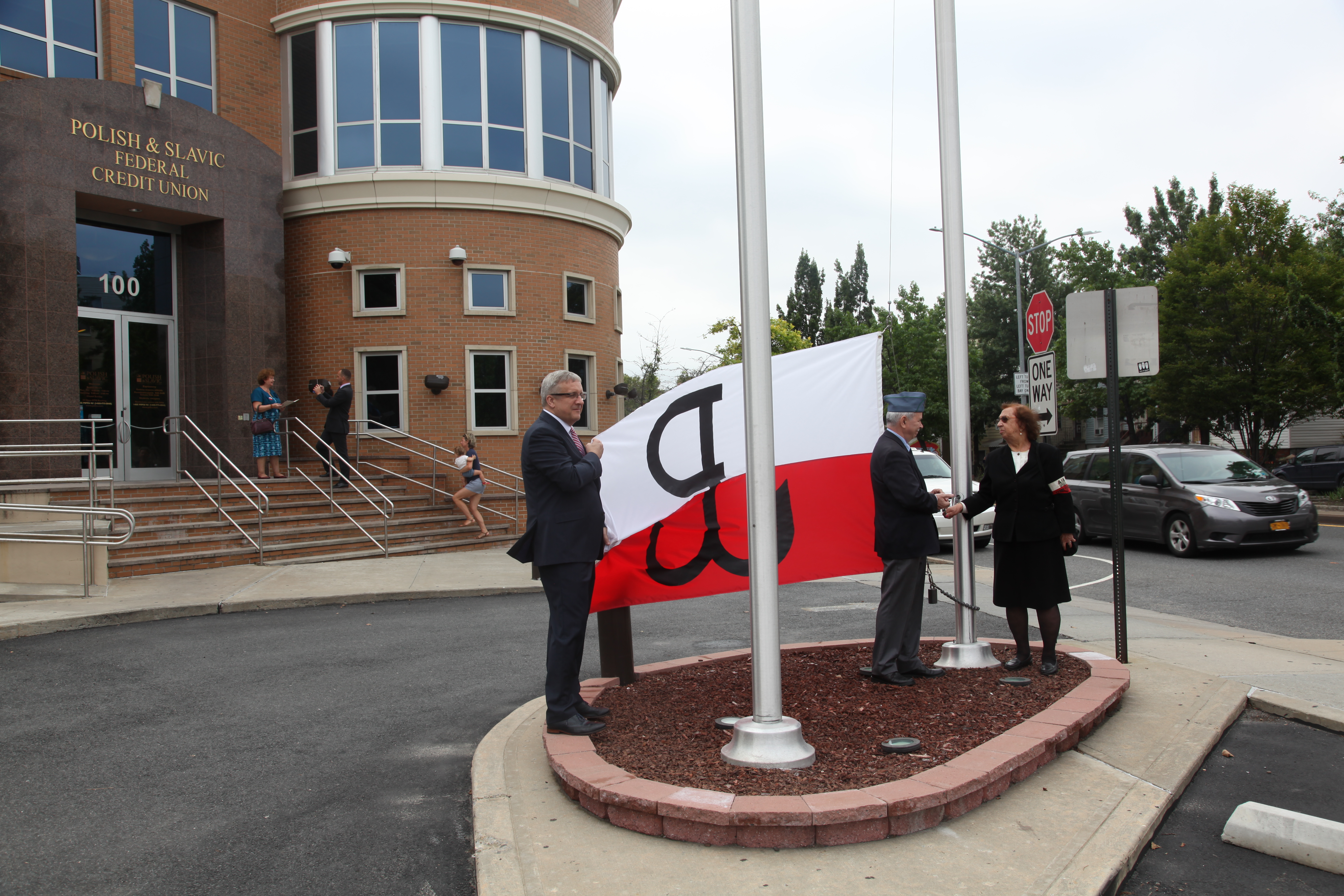 Ms. Szlajmer raised the red and white flag with an anchor aided by representatives of the Polish Army Veterans Association of America Teofil Lachowicz and Antoni Domino, and PSFCU Chief Executive Officer Bogdan Chmielewski. The flag was hoisted accompanied by the sounds of a siren and the rumbling engines of Harley Davidsons, on which motorcyclists from Greenpoint's Unknown Bikers MC came to the ceremony.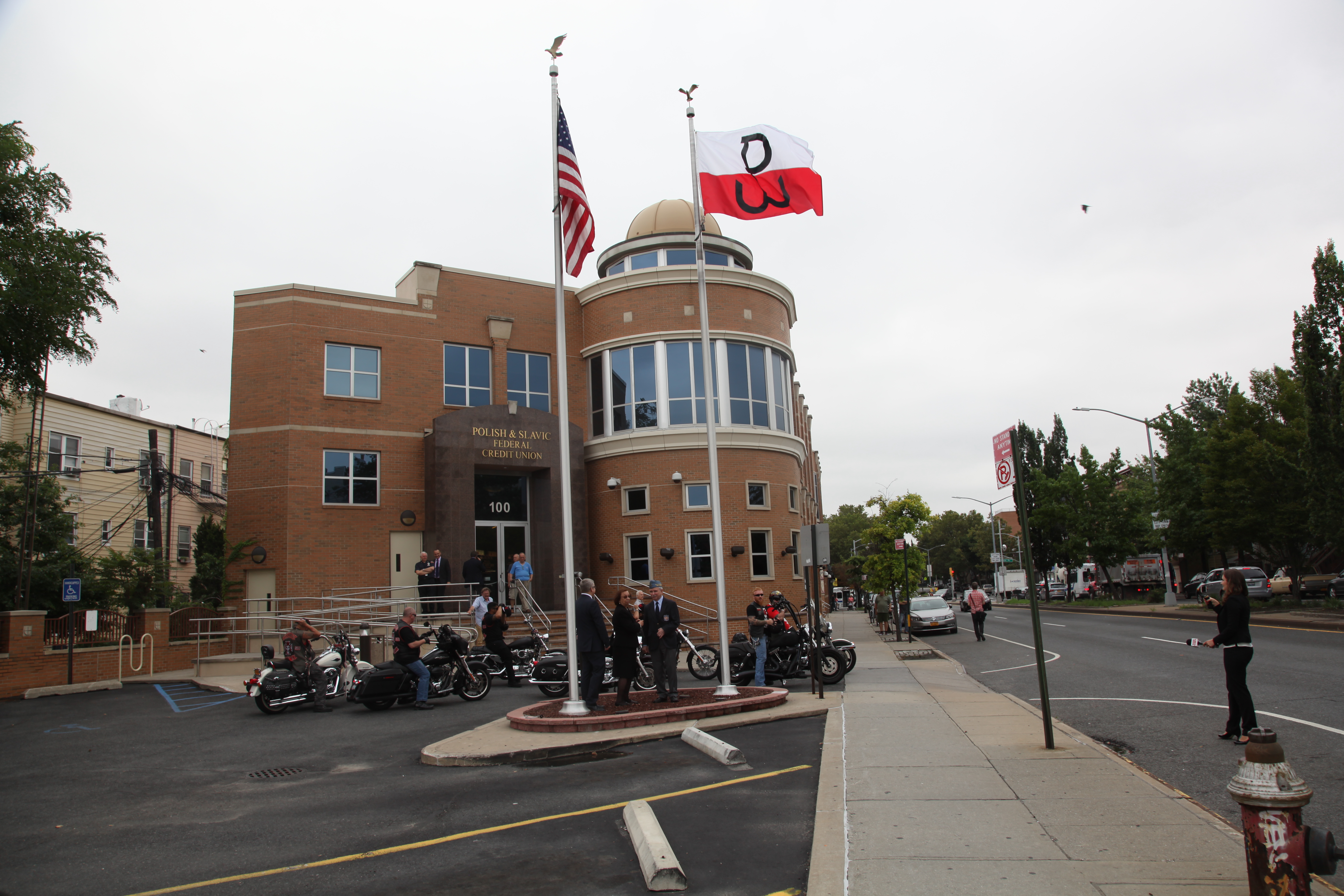 The red and white flag with characteristic anchor "replaced" the normal Polish flag in front of PSFCU headquarters. "This is the first such initiative here in Greenpoint. Our Credit Union is part of the Polish community and it is our duty to commemorate such anniversaries as that of the outbreak of the Warsaw Uprising and remember them here in the United States," said PSFCU CEO Chmielewski. The flag with the symbol of the Uprising will stay up for 63 days, and the gesture will be repeated every year.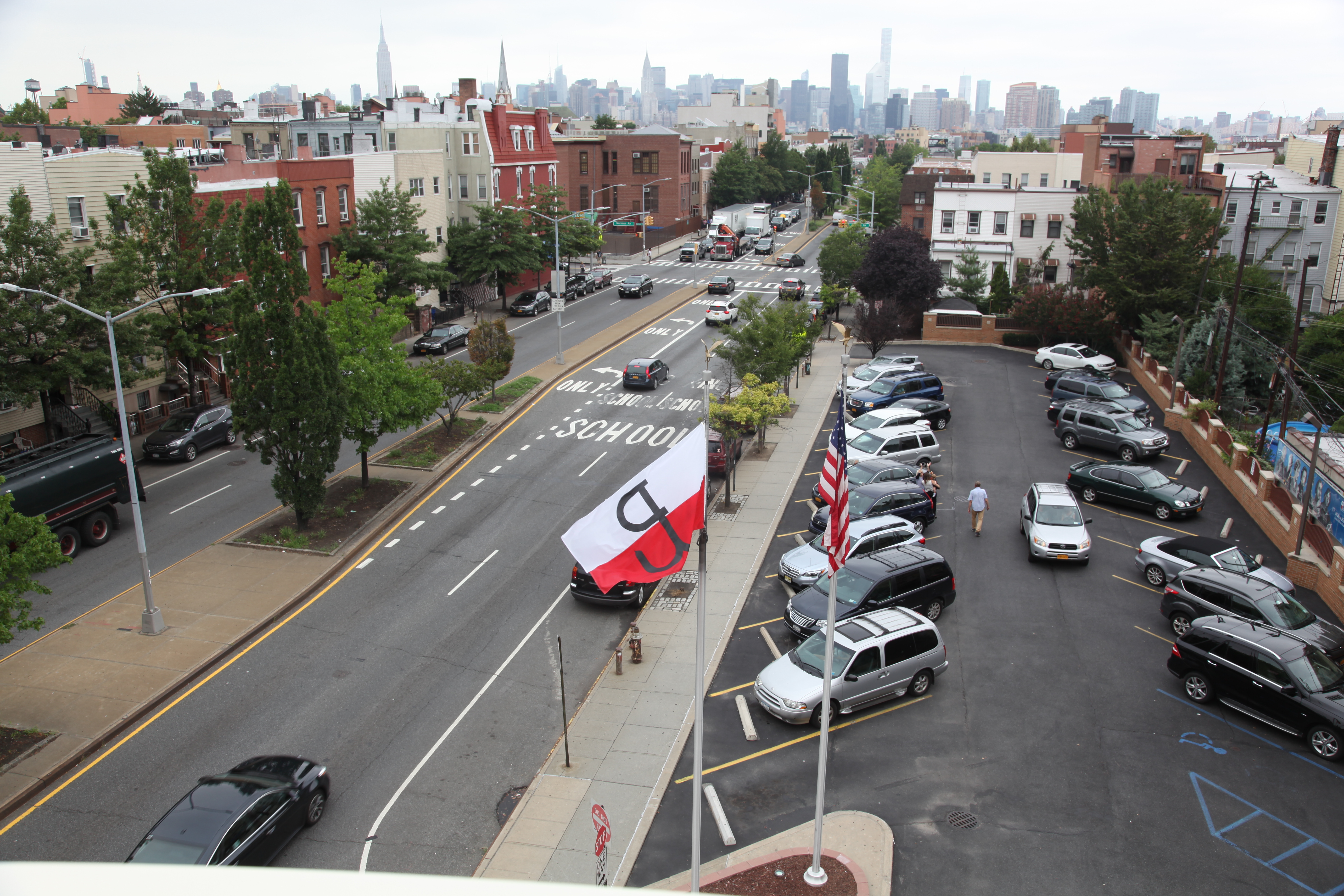 More: https://www.youtube.com/watch?v=pSYiv6WylTQ
Go to main navigation