World Champions at Our Credit Union
In April the Polish & Slavic Federal Credit Union hosted two world athletic champions. Credit Union members had the opportunity to meet Kamil Stoch, world ski jumping champion and two-time Olympic gold medallist at the Greenpoint, NY and Garfield, NJ branches. And Krzysztof Glowacki, world junior heavyweight boxing champion, visited the McGuinness Blvd branch in Brooklyn on April 12.
On Tuesday during business hours, a large group of fans bringing photographs, T-shirts and boxing gloves waited for the Polish world champion. Just a few days before the fight to defend his title, Krzysztof Glowacki gladly signed autographs and posed for photos. The boxer thanked his fans for the meeting, saying that such support always helps. "I hope that you'll also be at the fight on Saturday," he said. And he wasn't mistaken. Supported by hundreds of Poles who came to Barclays Center in Brooklyn, after twelve rounds of fighting, Glowacki defeated Steve Cunningham and defended his WBO championship belt.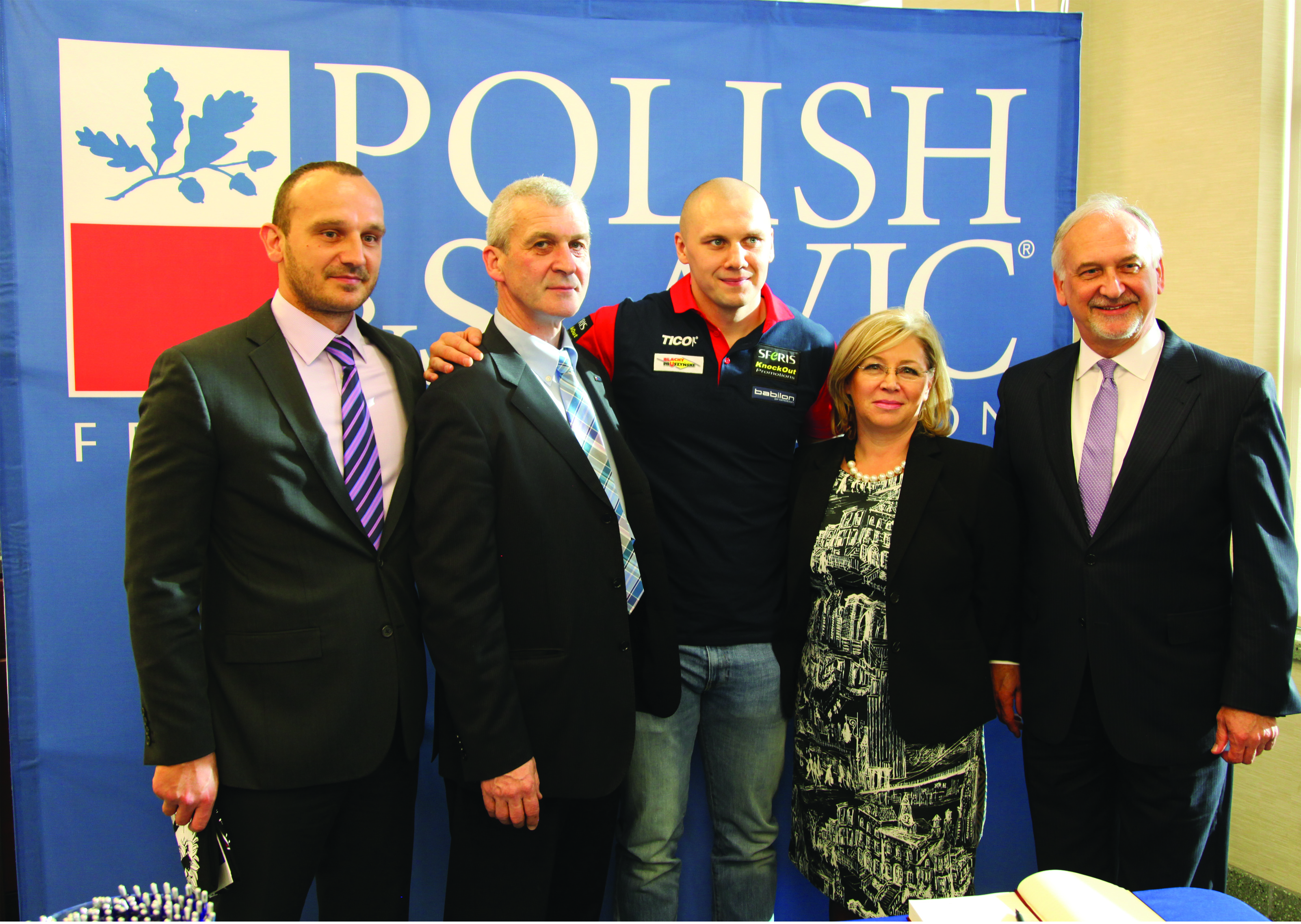 Krzysztof Glowacki at PSFCU McGuinness Branch

Kamil Stoch met with our Credit Union members twice. The world ski jumping champion and two-time Olympic gold medallist spent a total of four hours with a smile on his face as he signed photos, accepted congratulations, patiently posed for photos and gave interviews. Some people were lucky enough to get T-shirts with our champion's photo on them. "We came here on an invitation from the Polish & Slavic Federal Credit Union. It's nice for us to visit with people who support us and cheer us on, our fans who are with us in the difficult times of our athletic careers. We wanted to repay them by visiting here.", said Stoch in an interview for the Polish Press Agency.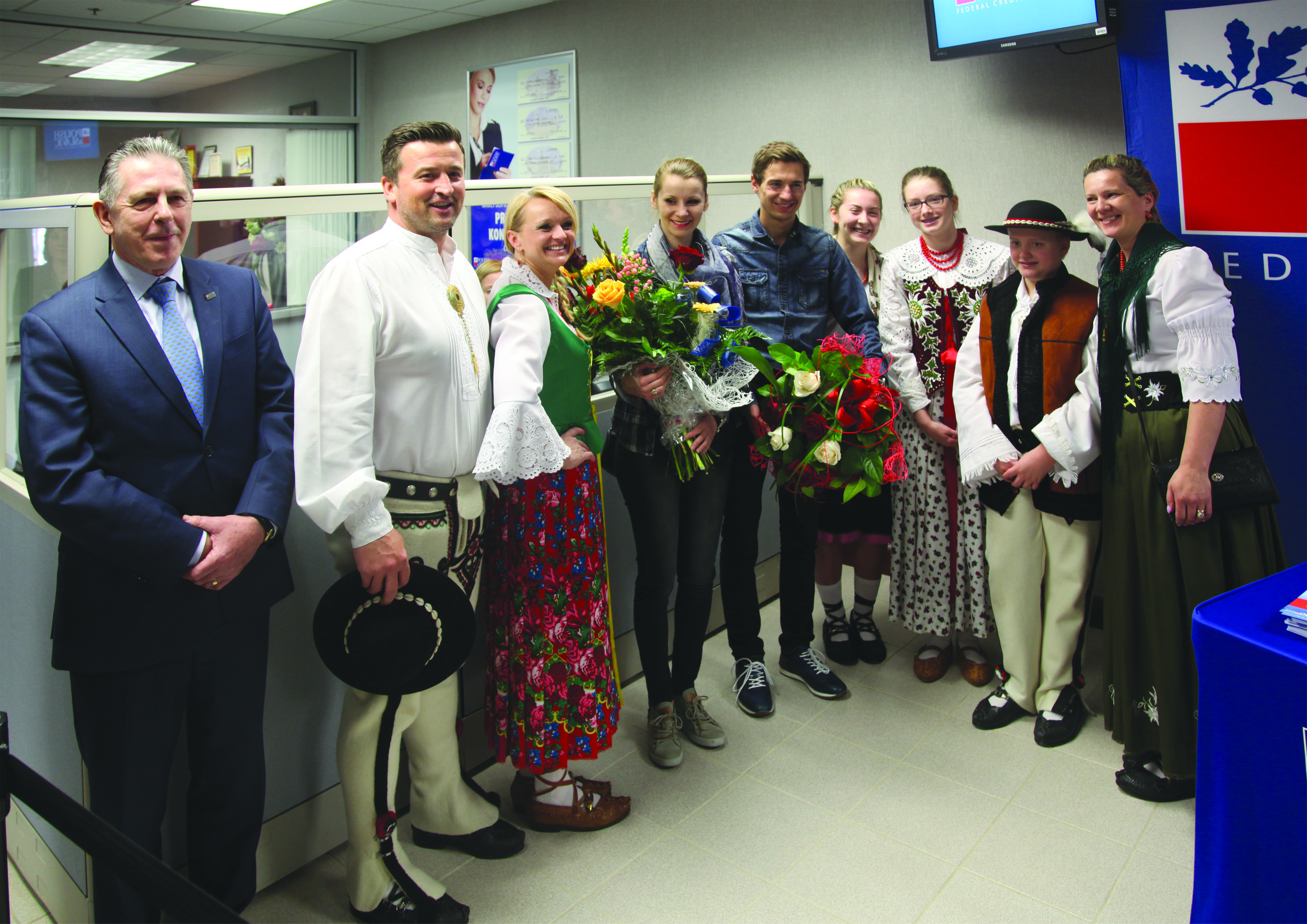 Kamil Stoch with Polish Highlanders at PSFCU Garfield Branch

The Polish ski jumper was accompanied by his wife Ewa in his meetings with fans in Greenpoint and Garfield. During his visit to the United States, Kamil Stoch participated in the traditional Polonia 5K Run, organized by the Polish American Sports Association. The Polish & Slavic Federal Credit Union was again the main sponsor of the run, with this year's third edition held in Clark, NJ.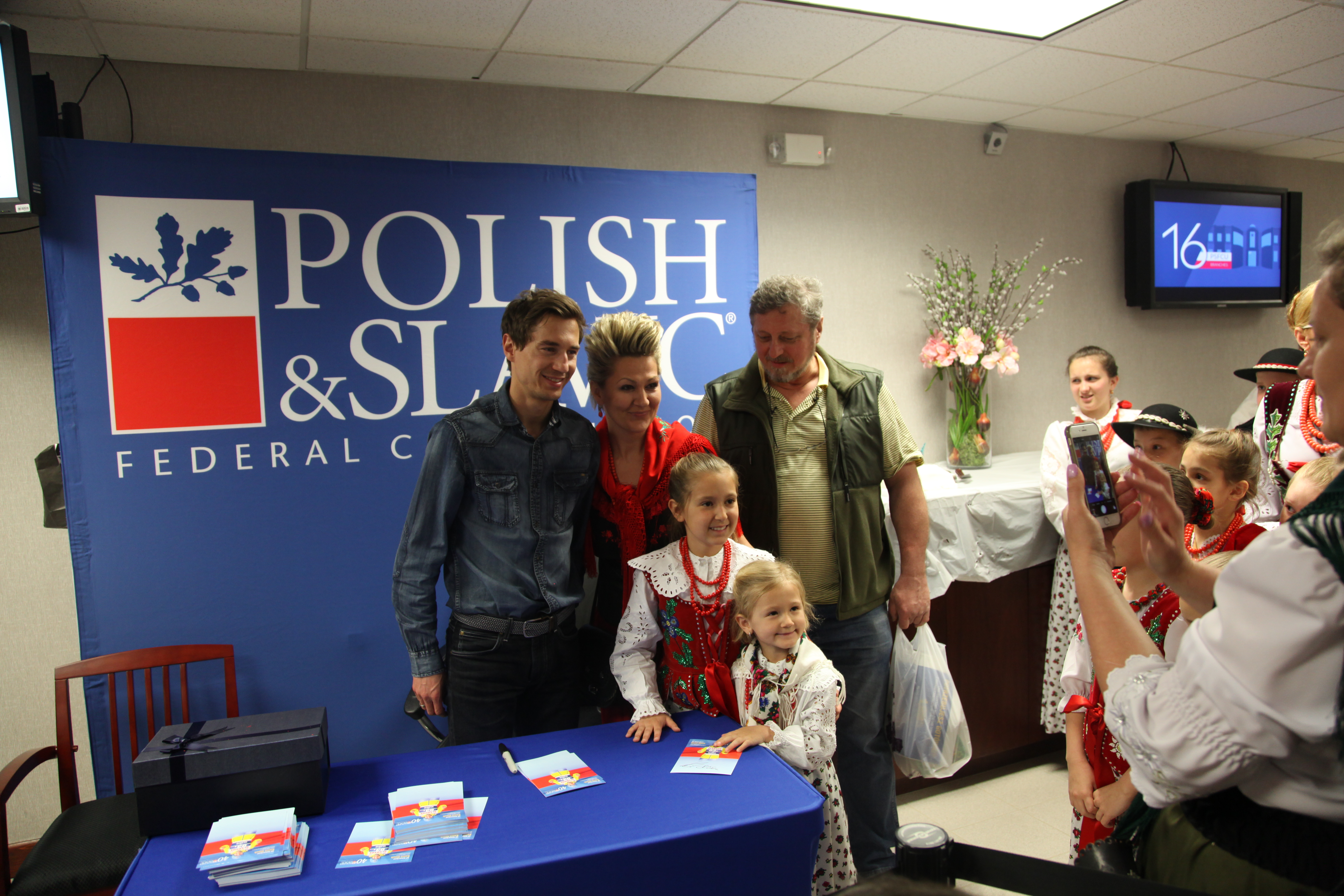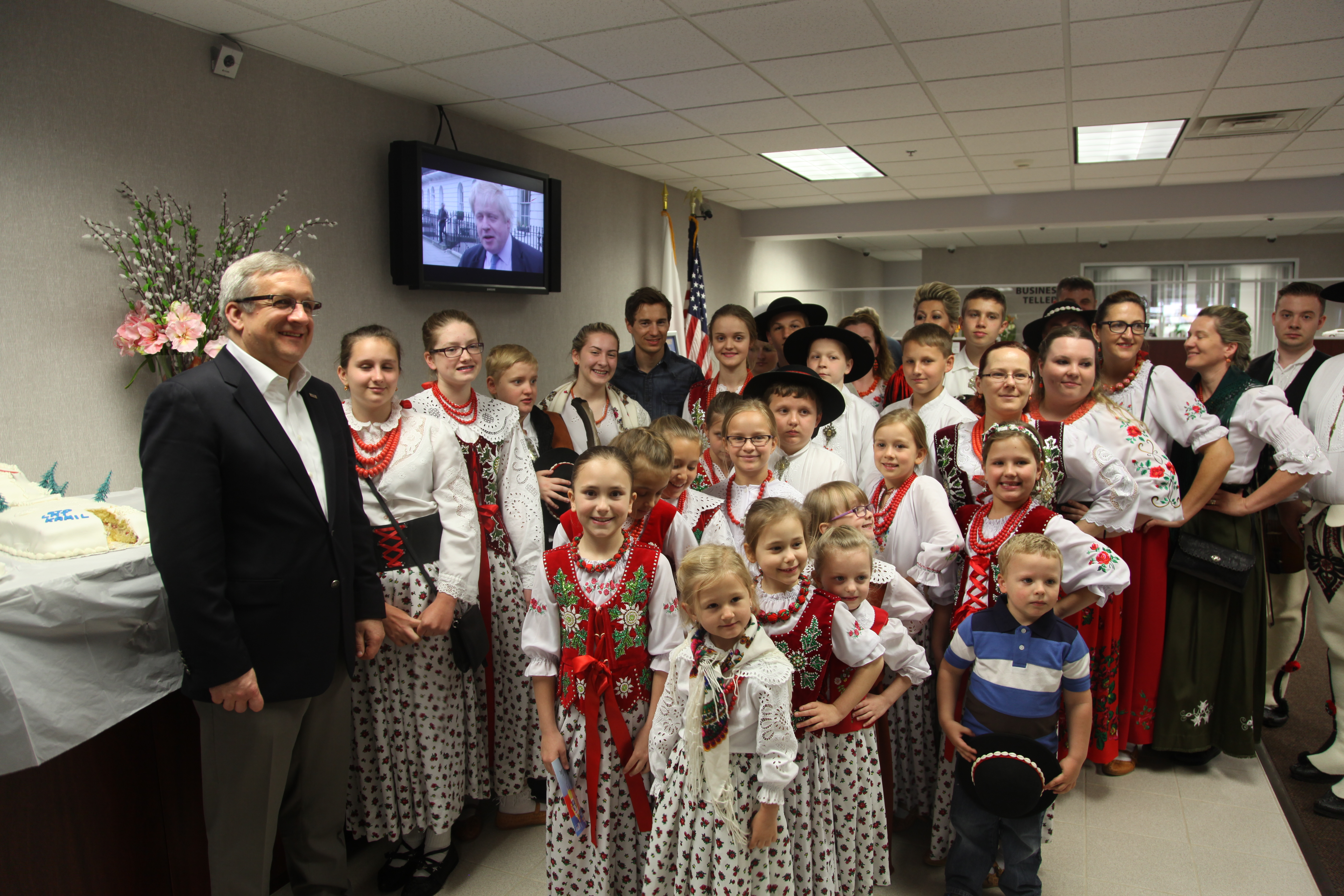 Go to main navigation