NCUA Board Member McWatters Visited Polish & Slavic Federal Credit Union
On Thursday, December 3 National Credit Union Administration Board Member J. Mark McWatters visited the headquarters of the Polish & Slavic Federal Credit Union to meet with Board of Directors and management to discuss the challenges facing credit unions today.
Mr. McWatters' determination to gain more insight on credit union operations led him to the Brooklyn headquarters of the 85,000-member credit union, which is the largest ethnic credit union in the country. The NCUA Board member stated his desire to talk with credit union representatives in order to learn about the specific nature of their work as well as the demands and difficulties they encounter in their day-to-day operations. This was his first visit to PSFCU's Greenpoint, Brooklyn headquarters.
During the meeting with management and Board of Directors, Mr. McWatters was told by PSFCU representatives that their biggest issue is the growing cost of complying with new regulations. "At our last strategic planning session, we discussed how additional regulations are a major challenge for our credit union, significantly increasing operating costs," said PSFCU CEO/President Bogdan Chmielewski. "We urge the NCUA to exercise reason in the matter of new regulations. Creating more obstacles and red tape for credit unions takes away from our collective mission of helping our communities and members."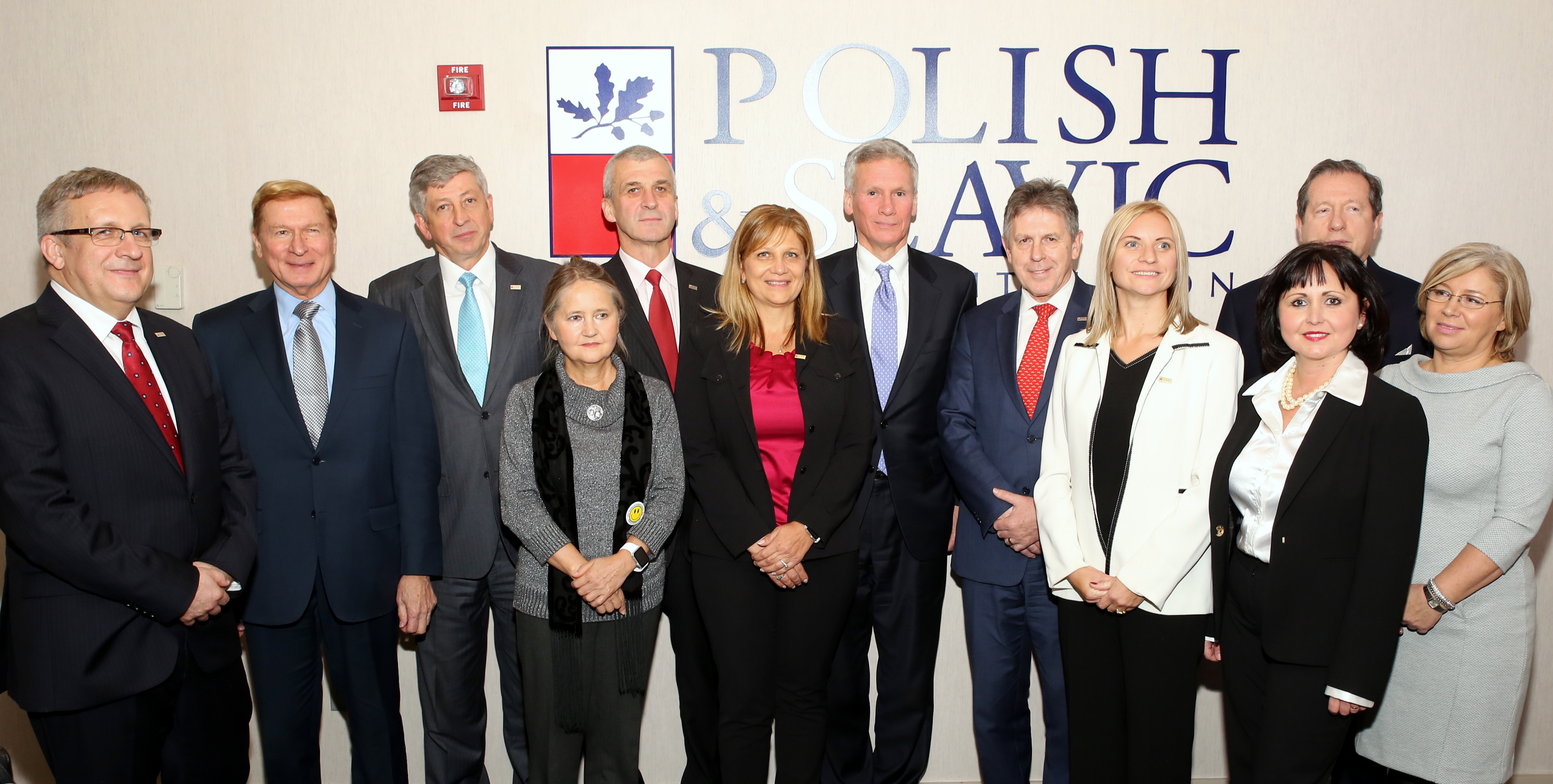 Mr. McWatters with PSFCU Board of Directors and Supervisory Committee
"Such meetings are very helpful to me in making the right decisions, and that is why I try to travel outside of Washington, D.C. to meet with credit unions," said Mr. McWatters. "I listen to your daily experiences, I get information from NCUA employees, and then using my 30 years of legal experience, I can form my own opinion to help improve the efficiency and effectiveness of today's credit unions."
In addition to discussing regulatory issues, Mr. McWatters was treated to a brief history of the PSFCU, a proud and growing institution that will be celebrating its 40th anniversary in 2016. Founded in Brooklyn in 1976, the PSFCU has grown into an institution with 16 branches in three states (New York, New Jersey and Illinois). It has over 85,000 members and assets in excess of $1.67 billion.
Go to main navigation