Pilsudski Institute Award for our Credit Union
The Pilsudski Institute of America conferred its awards on Friday, October 30, 2015. The "Marshal Jozef Pilsudski Leadership and Achievement Award" went to Bogdan Chmielewski, PSFCU Chief Executive Director.
Mr. Chmielewski was honored for his "achievements in the field of banking" and "assistance for Polish ethnic institutions". "Allow me to quote the Marshal: 'Whosoever does not respect and value his past is not worthy of respect, the present, or the right to the future'. I thank the Pilsudski Institute for reminding us of our glorious past, so that we are better persons every day and look into the future as Poles with heads held high," said Chmielewski during the ceremony. He also stated that he was accepting the award as "an expression of appreciation for all 84,000 members of our Credit Union", without whose trust in our institution we would be unable to work so widely for the Polish community.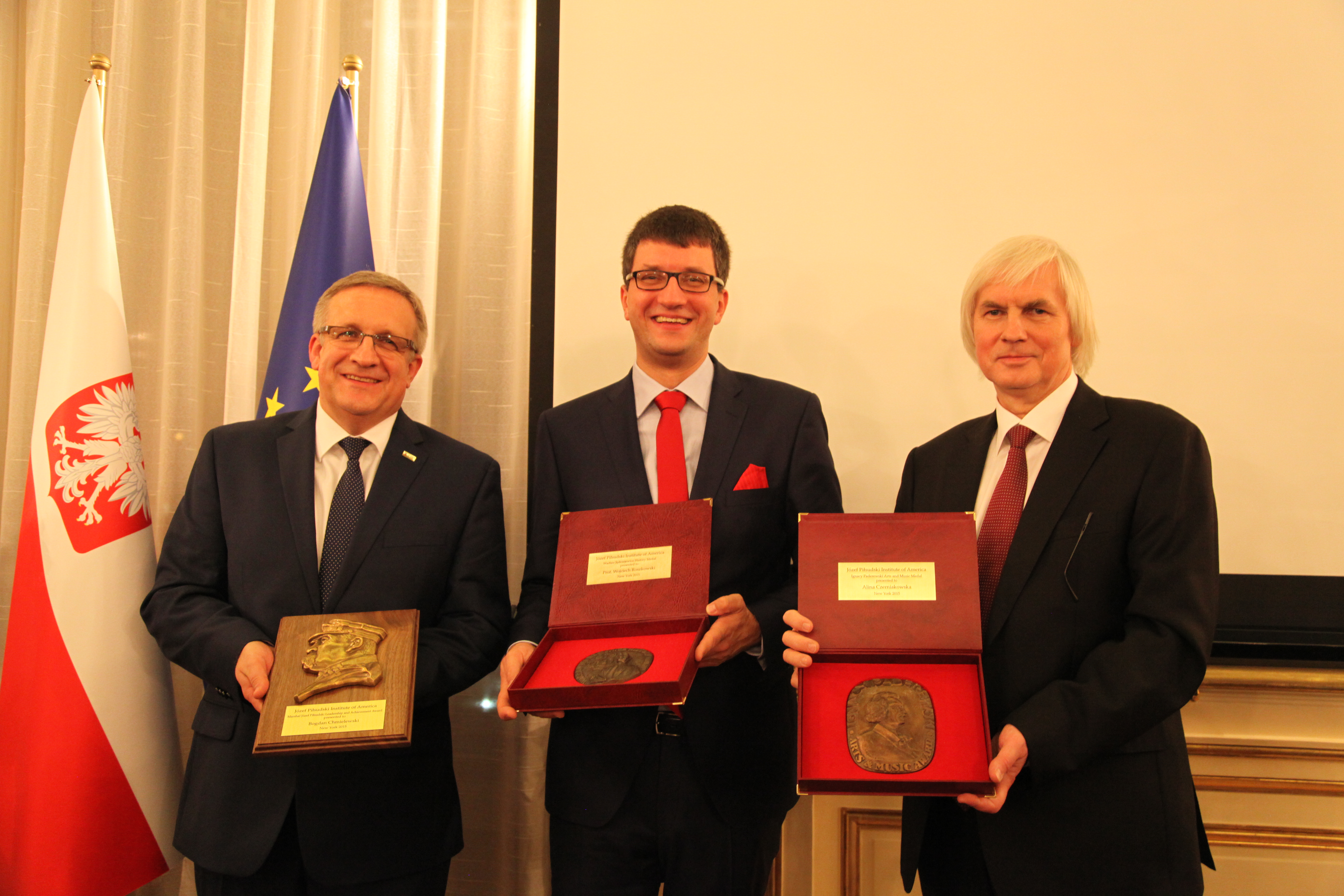 Two other awards were given out during the meeting at the Polish Consulate General in New York. The Institute awarded the "Waclaw Jedrzejewicz History Medal" to Professor Wojciech Roszkowski, historian and economist, for his contribution to research on 20th century Polish history, and to the historical education of the young generation of Poles (his son Marcin Roszkowski accepted the award). The "Ignacy Paderewski Arts and Music Medal" went to Alina Czerniakowska, movie director and author of many documentaries on the communist regime in the Polish People's Republic, biographies of distinguished Poles and Polish patriots, and works regarding important historical events. Waldemar Baczun, her closest co-worker and production manager, accepted the award on her behalf."
Go to main navigation