PSFCU Scholarships Awarded For The Fifteenth Time
This is now the fifteenth time that the Polish & Slavic Federal Credit Union (PSFCU) has awarded scholarships to outstanding high school seniors and college students. Since the beginning of the program in 2001, our Credit Union has allocated over $3,250,000 to the Scholarship Program, awarding almost 2,800 young PSFCU members.
This year the Scholarship Committee awarded 223 people, with scholarships totaling $250,000. Among the recipients are 159 high school graduates who begin their college education this September. The program administered by the New York Credit Union Association was designed for them. Also among the recipients were five other school students, young members of our Credit Union distinguished by that organization, which includes 600 New York credit unions. The PSFCU allocated $164,000 to this part of the program.
There were also 64 college students who were awarded scholarships. This year our Credit Union decided to award three scholarships for $5000 and five for $2000, with the rest of the recipients receiving an award of $1000. The PSFCU allocated $82,000 to this part of the program.
"Our Credit Union is primarily a financial institution and, judging by the results, we are fulfilling this part of our mission very well. But another equally important part of our operations is to support the Polish community and Polish-American organizations: schools, parishes and associations. The Scholarship Program is our flagship undertaking, under which 2,800 young members of our Credit Union have benefited, receiving support totaling nearly $3,300,000," said Bogdan Chmielewski, President/CEO of the Polish & Slavic Federal Credit Union.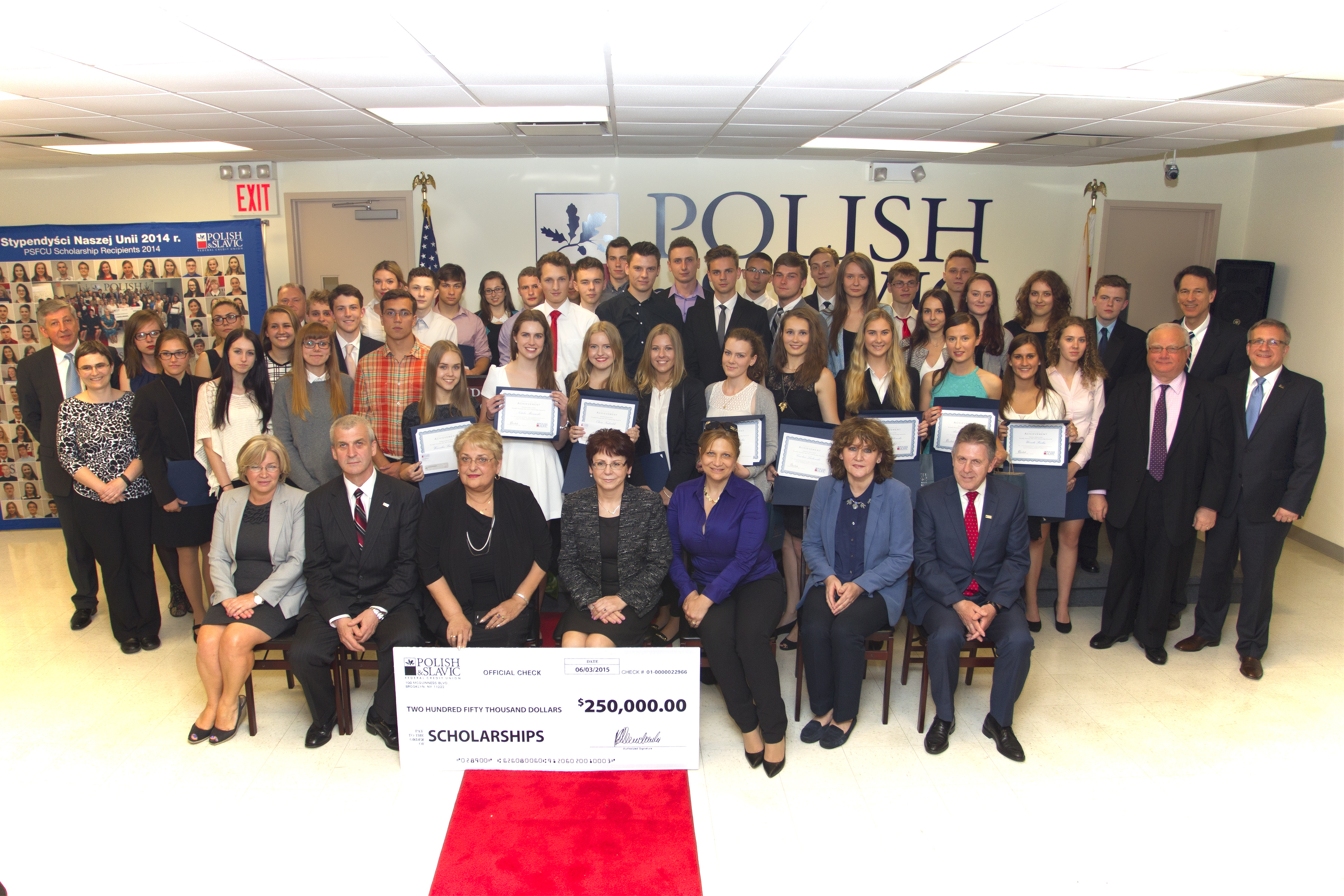 Scholarship Recipients from New York State
"My wish to you is that the knowledge you are gaining now, often at the best universities in the United States, is also being consumed for the good of the Polish community. Always remember about the support you received from a Polish institution. I hope that at least some of you will one day hold an office in the management or directorship of the Polish & Slavic Federal Credit Union or in the governments of other Polish community organizations and associations", said Krzysztof Matyszczyk, PSFCU Chairman of the Board, addressing the recipients.
This year's scholarship ceremony was held separately in the three states where our Credit Union operates. Recipients from Illinois (29 people) received their scholarships on May 30 during a ceremony held at the PSFCU's Mt. Prospect branch. The scholarship award ceremony for New York (71 recipients) was held June 3 at our Credit Union's main office in Greenpoint. New Jersey recipients (123 people) received their awards on June 4 at the PSFCU's Operations Center in Fairfield, New Jersey.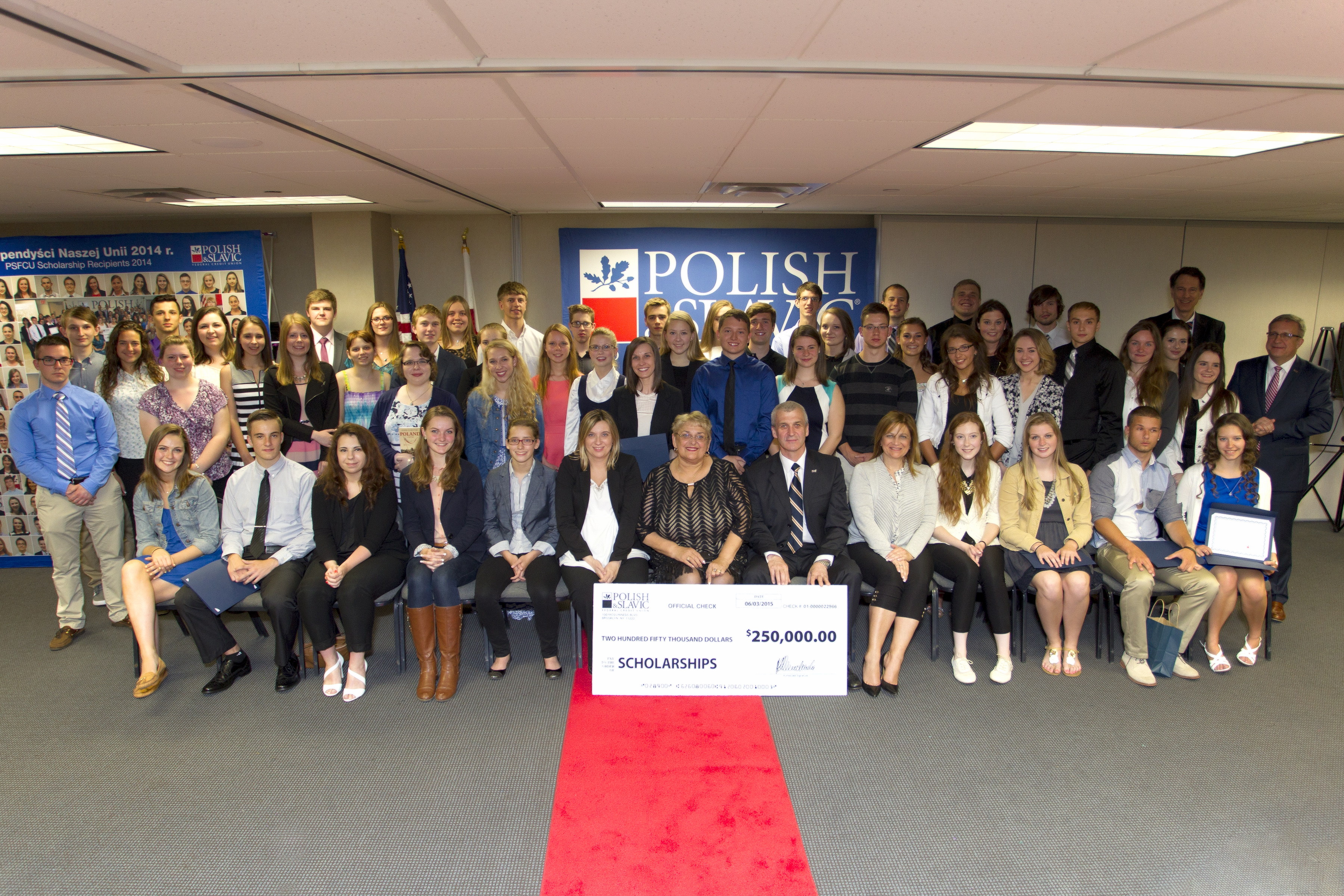 Scholarship Recipients from New Jersey
The guest of honor at the New York and Fairfield ceremonies was Dr. John Lenczowski, Founder and President of the Institute of World Politics, a school in Washington DC that educates specialists on issues of national security and international relations. "You are both Americans and people of Polish ancestry. I think this is an identity for which you should be extremely proud - Mr. Lenczowski said. "We tell our students that they are two kinds of people: mission-oriented people and there are careerists. And you have a choice: do you want to be mission-oriented person or is it going to be all about you. If you are mission-oriented person and you are there to serve to your customer, your neighbor, your family, your community and your country, the people will learn to respect you, they will appreciated what you have accomplished. If you are dedicated to the mission and to service to others, you will get a job, you will get promoted, you will have genuine friends - he added.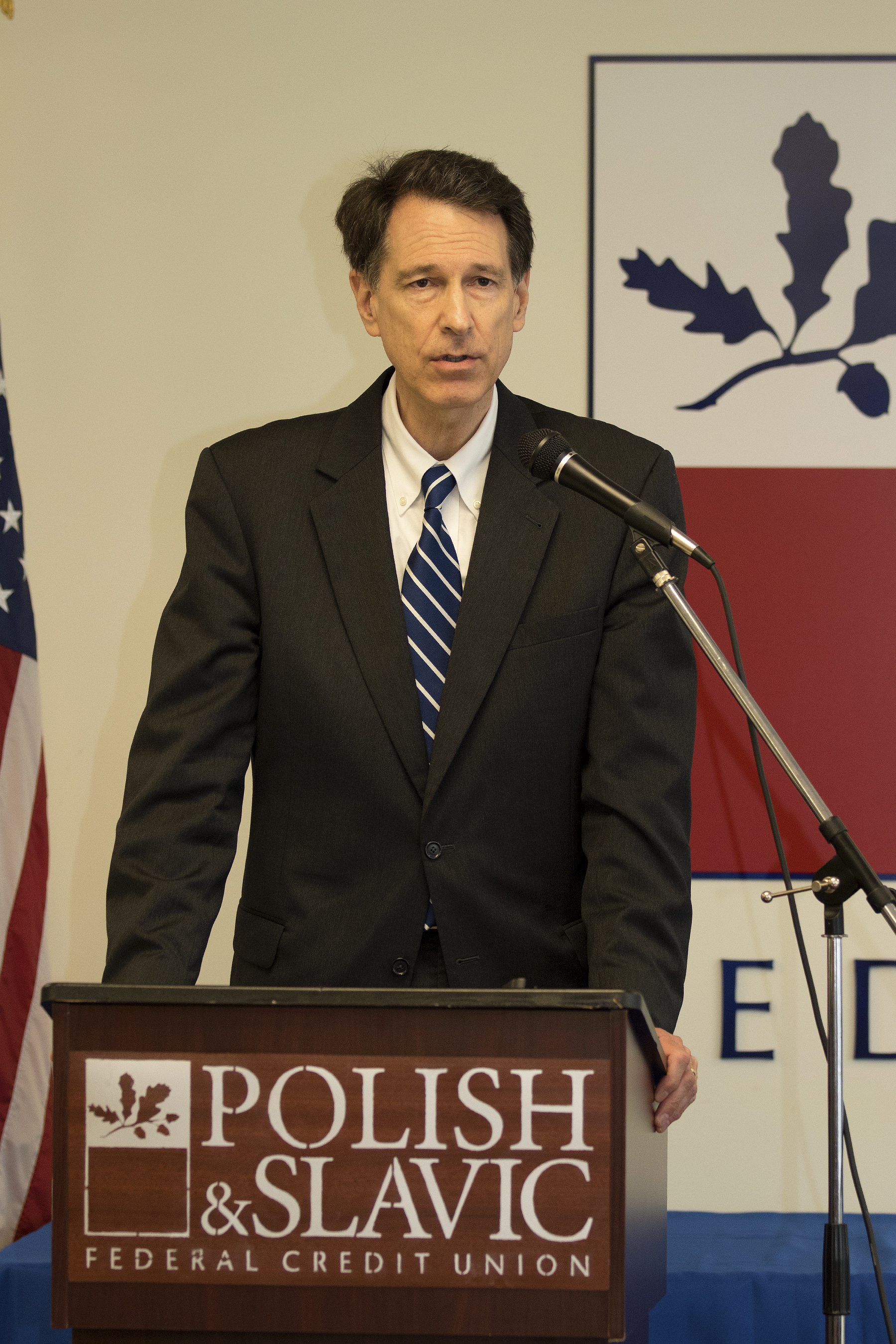 Dr. John Lenczowski
A total of over $3,250,000 in funds has been allocated toward scholarships since the beginning of the PSFCU Scholarship Program in 2001. Almost 2,800 high school graduates and college students have benefited from scholarships through all those years. Thanks to this support, young members of our Credit Union have been able to study at prestigious universities such as Harvard, Yale, Columbia, Stanford, New York University and the Massachusetts Institute of Technology. Our Credit Union's Scholarship Program is just one example of our support to Polish immigrants in making their "American dream" come true.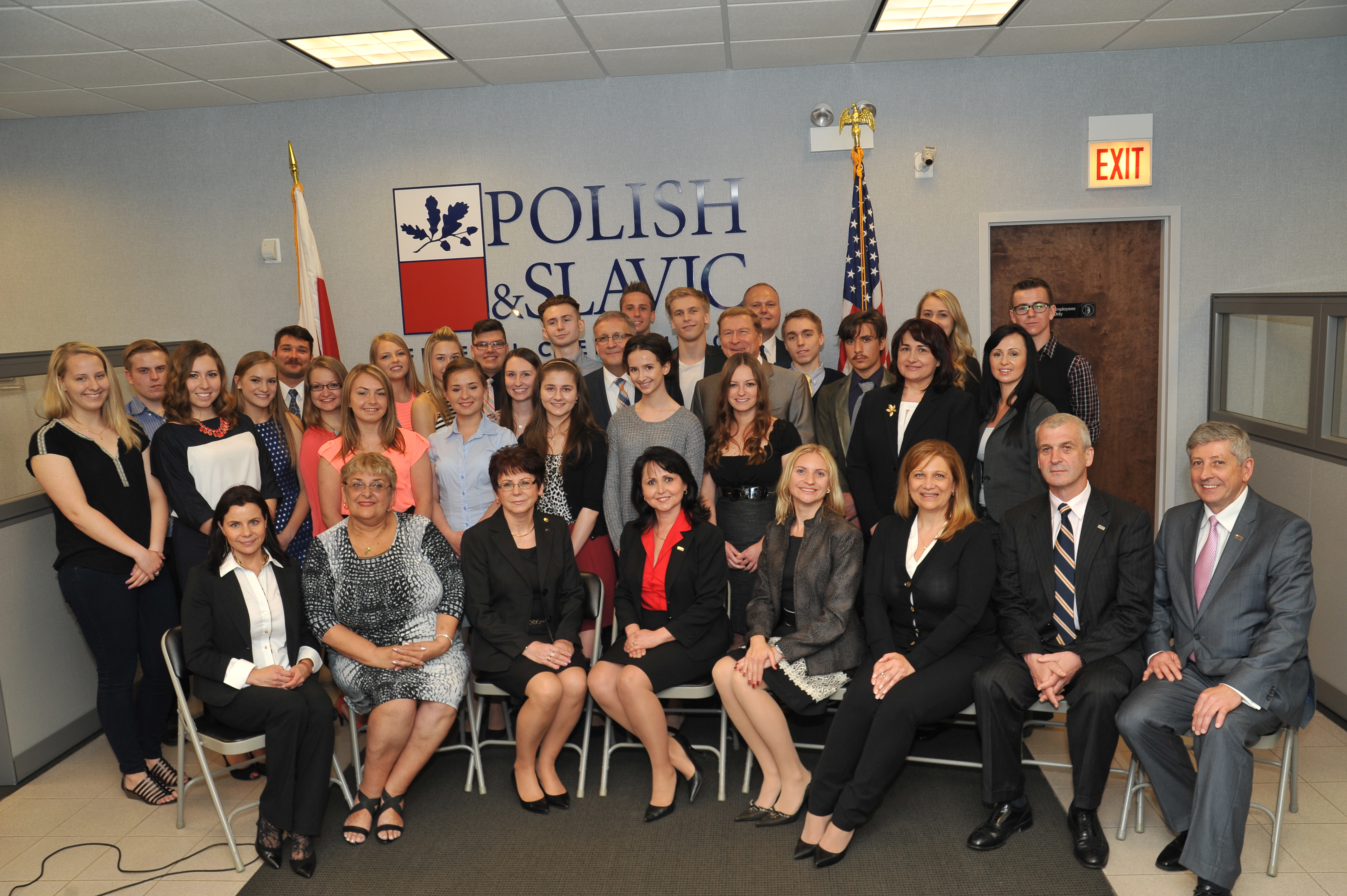 Scholarship Recipients from Illinois
Go to main navigation