Ms. Justyna Kowalczyk at PSFCU
Ms. Justyna Kowalczyk, multiple Olympic champion and world champion in Nordic skiing, met with members of our Credit Union.

The queen of Polish skiing met with fans at the PSFCU branches on McGuinness Blvd in Greenpoint, New York City, and in Clifton, New Jersey. The meetings were attended by dozens of fans of all ages who had the opportunity to ask questions, get Justyna Kowalczyk's autograph and take a keepsake photo with her. "I know that I have a lot of fantastic fans in the US Polish community. April is the time for me and I'm glad that I could come here," said Kowalczyk when asked why she traveled to the United States. "They say that you live fast in New York; I'm living a little faster. Time is very important, I want to spend it with my fans, with my relatives; I have to train, I have to learn, I like this way of life, and I'd to make the best use of every minute," she added.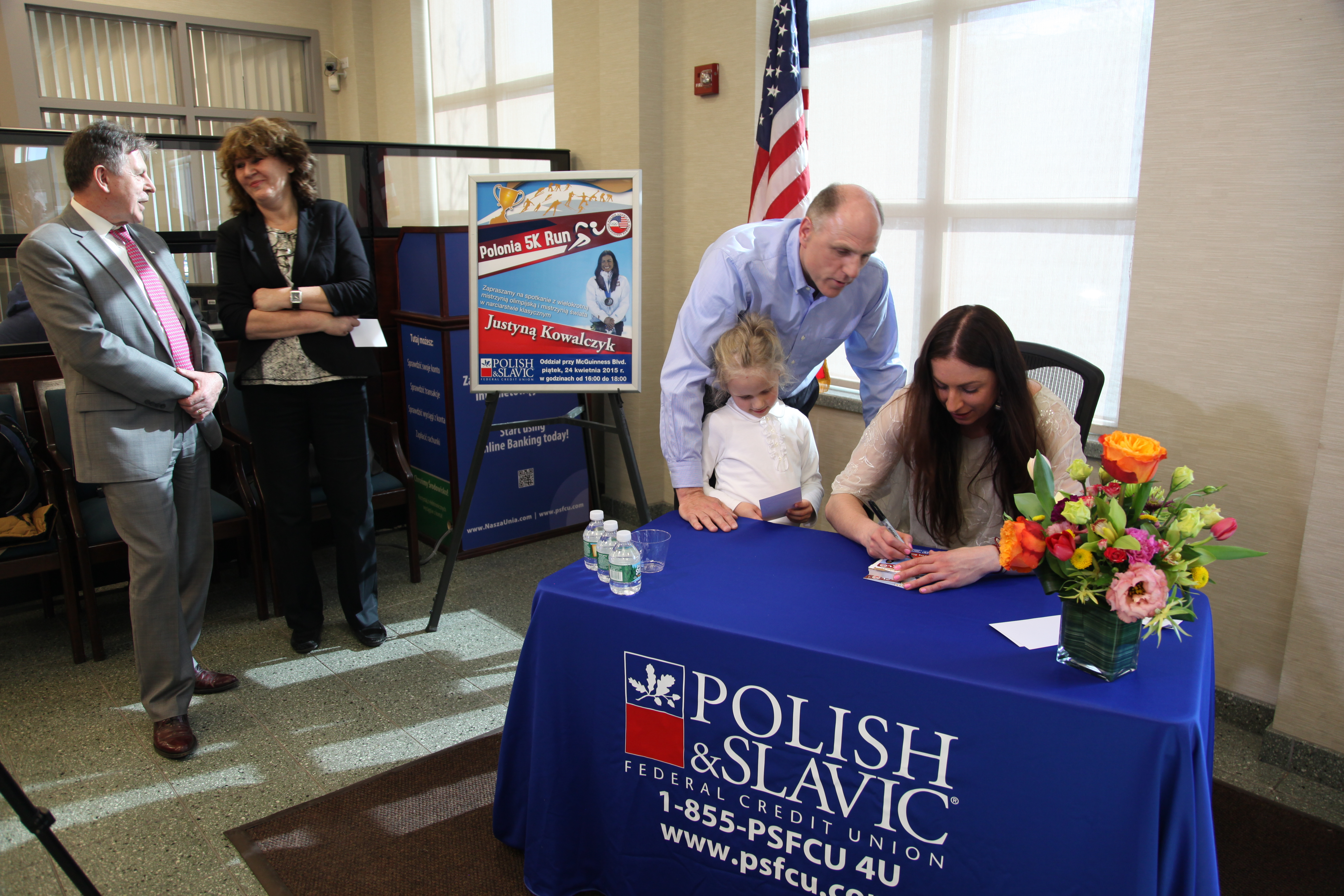 Besides the meetings with fans at PSFCU branches, Justyna Kowalczyk was the special guest at the second edition of the Polonia 5K Run in Wallington, New Jersey. Unfortunately, the two-time Olympic gold medalist could not run because she is currently undergoing rehabilitation. "Three weeks ago I had arthroscopic surgery on my knee, but on May first I start training," Kowalczyk said. The Polish & Slavic Federal Credit Union was the main sponsor of the Polonia 5K Run, which has probably become a permanent item on the calendar of Polish community athletic events held around the May 3 Constitution holiday.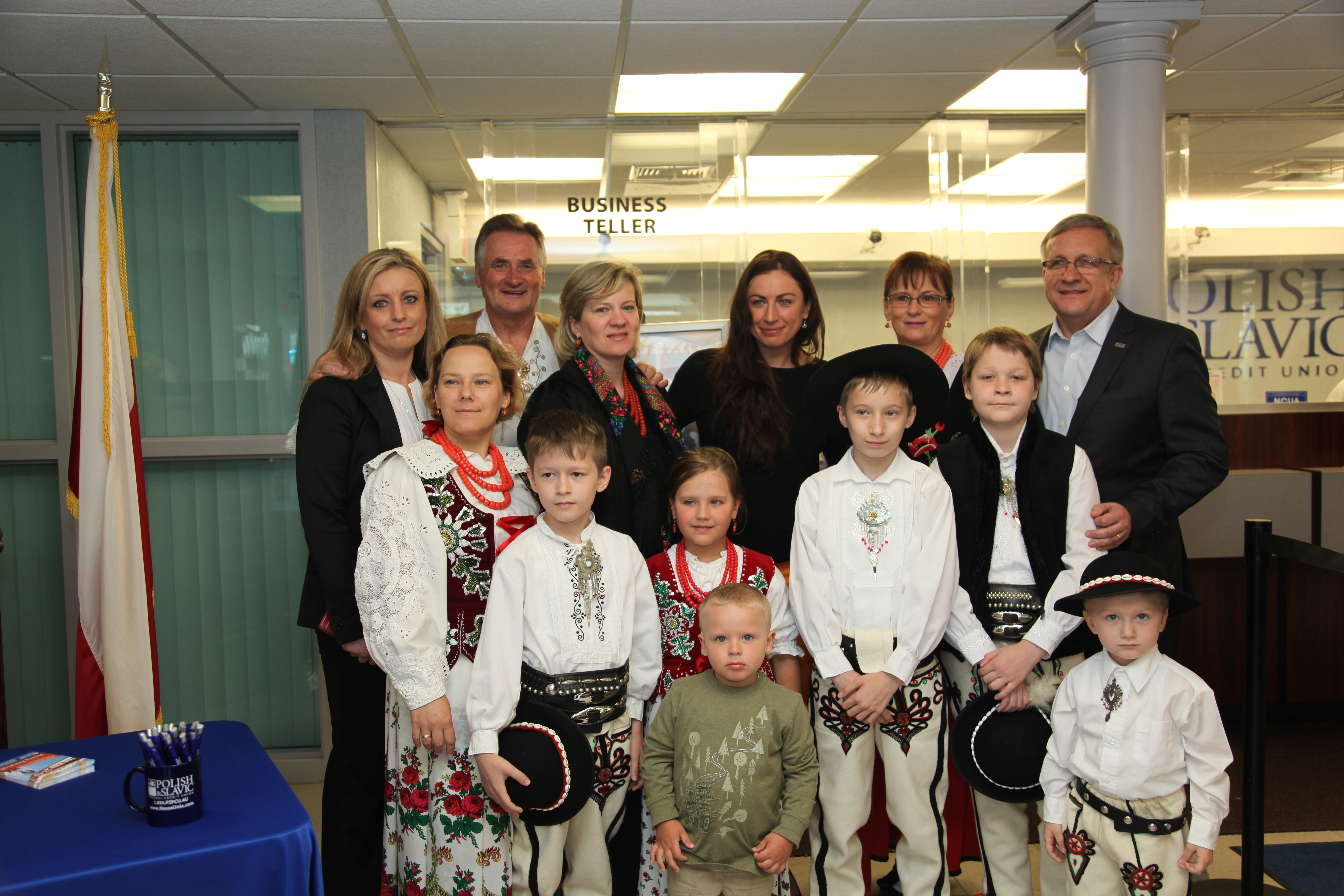 More photos: business.facebook.com/PolishSlavicFederalCreditUnion
Go to main navigation