Mobile Banking
Mobile Banking and Mobile Deposits
PSFCU members can now enjoy the convenience of online banking right from your mobile phone with PSFCU Mobile Banking!1 We offer free PSFCU Mobile Banking app for iOS and Android operating system smartphones. You may download an app from the online app store offered by the phone manufacturer, or scan the code below:
Advantages of Mobile Banking:
Convenient – a quick way of managing your finances from any place, at any time
Free – Mobile Banking is complimentary for PSFCU Members3
Safe – PSFCU uses many security systems that provide confidentiality for the transactions made
With Mobile Banking you can
• check account balance
• check transaction history
• transfer money between PSFCU accounts
• pay bills
• deposit funds into your checking account2
• find the location of the nearest ATM
How to begin using your Mobile Banking?
1. If you have an iOS or Android smartphone, you may download an app from the online app store offered by the phone manufacturer, or scan the code provided above.
2. If you have a different phone with internet service (Blackberry, Palm, Java), log on to https://www.psfcu.mobi.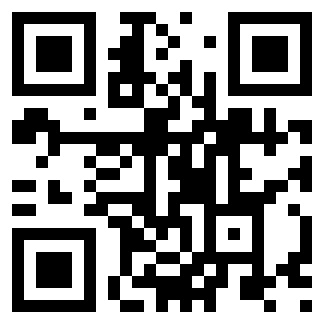 3. Type in the username and password that you use for logging into your Online Banking.
4. Now you may begin using your account.
Mobile Deposit
PSFCU Mobile Banking app allows PSFCU Mobile Banking users to deposit checks at any time, from anyplace. Each day, you will be able to deposit checks up to a total amount of $4,000 but unlike numerous large banks offering a similar service, PSFCU has not set a low monthly deposit limit. In order to take advantage of this option, you need to download the newest version of the PSFCU Mobile Banking app and install it on your smartphone. Click here to view the Mobile Deposit tutorial.
How to deposit your check via smartphone?
The deposit procedure is very easy. After logging in to your Mobile Banking account, select the Mobile Deposit option, select the account to which you want to deposit your check from a pull-down list, enter the amount of deposit and take a photograph of the front and back side of your check. The deposit is completed after pressing the 'Submit' button and you will receive a confirmation e-mail to the address registered on your account. If you have any questions concerning this application, please do not hesitate to contact our Member Services Center at 1.855.PSFCU.4U.
Text messaging
You can obtain account information simply by sending a text message! Simply text a command, such as "BAL" or "B", with the account ID (found on the Online Banking site when you log in; also located on your statement) to the short code 86020 and we will text you back. Text Messaging is FREE!2 Sign on to PSFCU Mobile Banking and set up the alerts from this site.
Text Messaging will allow you to:
• Check your account balances
• Get you transaction history for your individual accounts
• Get your transaction history across all accounts in a single chronological list
• Transfer funds between your personal accounts and to and from the accounts of other PSFCU members
• Get Alerts and Notifications.
1 You must be a registered Online Banking user in order to be able to use Mobile Banking
2 Daily deposit limit via Mobile Banking is $4,000. Higher daily limits available, subject to approval by PSFCU. Other restrictions may apply.
3 Internet connection fees may be applied by your cellular service provider.
Go to main navigation