Through our Online Banking credit card access, we provide our cardholders with a solution that allows them to manage various controls over their credit card accounts. They allow the cardholder to decline real-time transactions and receive notifications.
When a transaction presents on the cardholder's account and meets the configured criteria of the Card Control, the transaction could be approved, declined and possibly the card locked. If triggered, will block a cardholder's transaction from processing at the point of sale.
Member Alerts are notifications or alert to the cardholder. Based on the Purchase Alerts the cardholder selected they receive an alert via email or SMS text message. For example, if the cardholder requested to be notified of a transaction greater than $100.00, they receive an alert via email or phone regarding a $400.00 transaction processed.
Alerts are meant to notify cardholders of their activity whereas Card Controls are meant to prevent activity or purchases from occurring if specified criteria are met.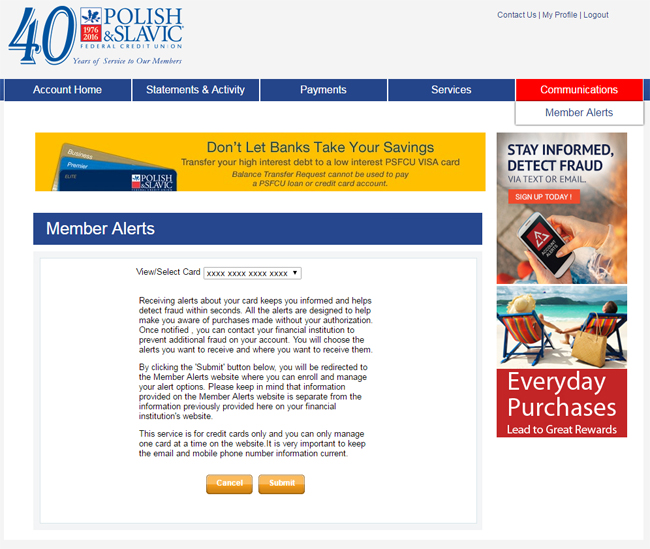 To set up alerts and notifications, log in to PSFCU Online Banking and select 'Credit Cards' from the menu. Once you are in the Credit Card Account Home, select Communications and then Member Alerts from the top menu to begin alerts enrollment.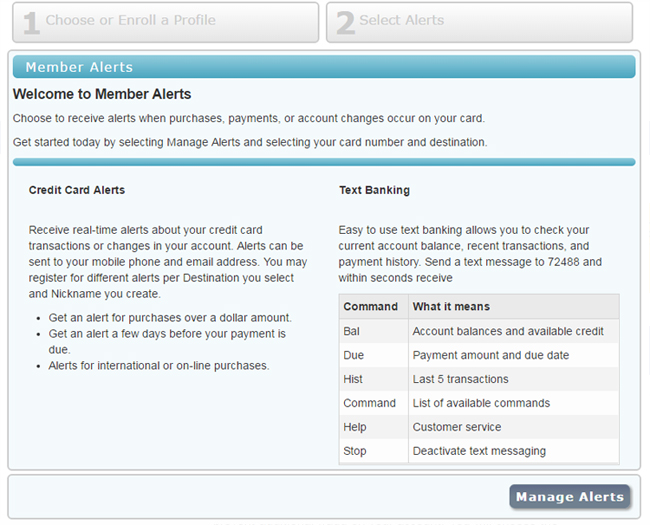 You may select to receive transaction and account change alerts, together with acount notifications. These alerts may be received via e-mail or as text messages on your smartphone.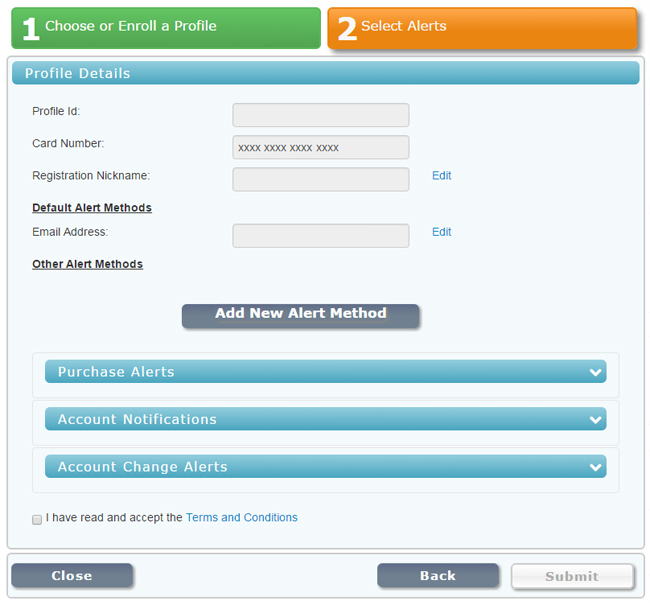 Go to main navigation