Our Union's Future as Visualized by Children
One hundred and four pupils from twelve Polish Saturday schools in New York and New Jersey submitted their work for the art competition entitled "How do you visualize our Credit Union's services in the future". Six winners received $200 certificates.
The subject matter was extremely diverse: the children mainly imagined that the PSFCU would expand its services to Poland and worldwide. Some suggested the possibility of making transactions by touch, the ability to use Bitcoin virtual currency at our Credit Union branches, and even ... teleportation from the USA to Poland and back offered at PSFCU branches. "The ingenuity of the youngest members of our Credit Union is amazing. Perhaps we will present some of the ideas at the strategic planning session of the PSFCU Board of Directors." said PSFCU Chief Executive Officer Bogdan Chmielewski half jokingly, half seriously.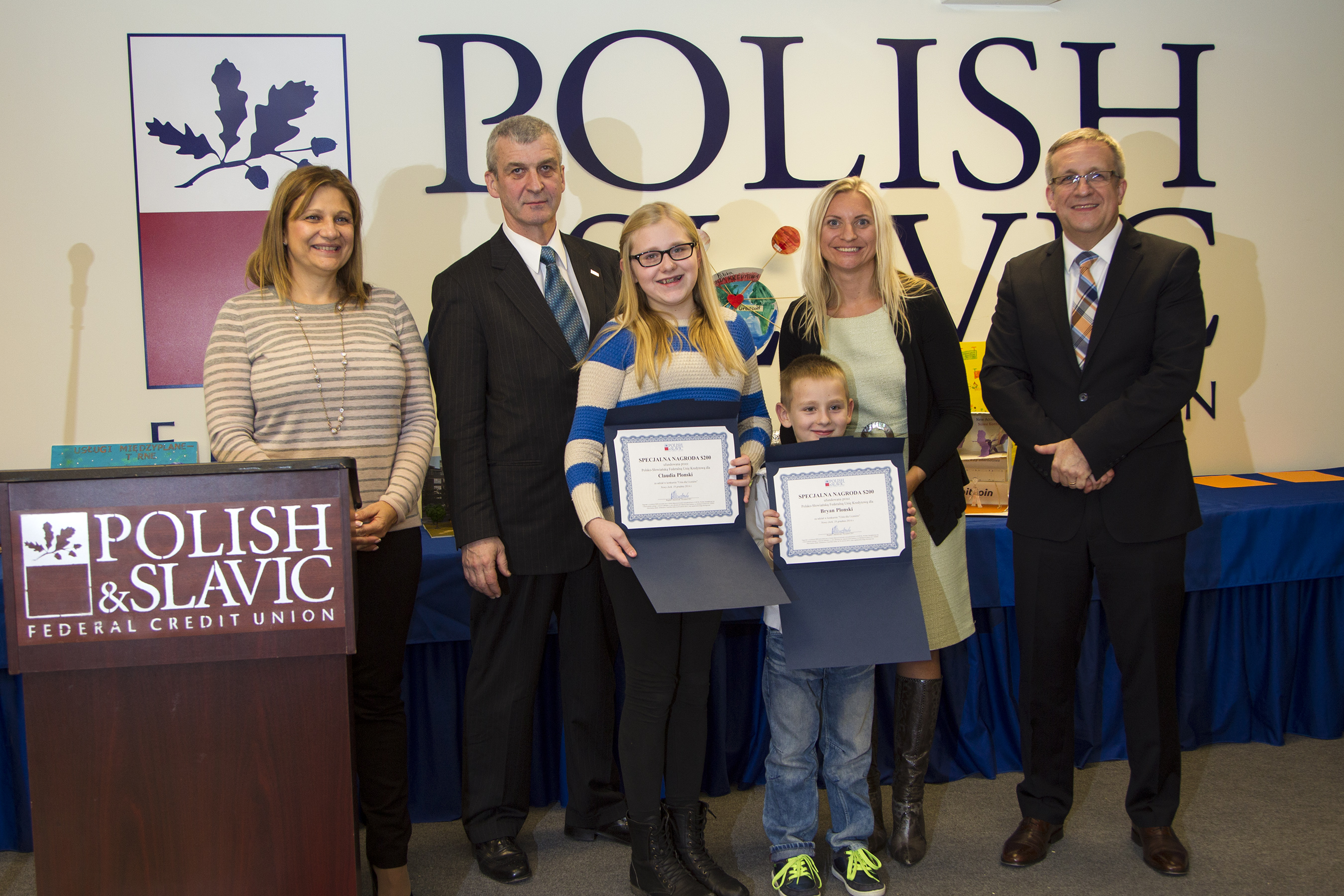 Two winners Claudia and Bryan Plonski with PSFCU representatives

All the children who submitted artwork received certificates of at least $50 to deposit into PSFCU accounts. Outstanding works were awarded certificates of higher value. During the ceremony at the PSFCU's Greenpoint headquarters, awards ($200 each) were presented to the six winners: Sebastian Libuda (age 13) from the Maria Konopnicka School in Brooklyn, Claudia (age 11) and Bryan Plonski, Gabryela Ignatowicz (age 10) from the Henryk Sienkiewicz School in Brooklyn, and two representatives of the Zbigniew Herbert School in Copiague, NY: Julita Wichowski (age 13) and Victoria Wesolowski (age 9).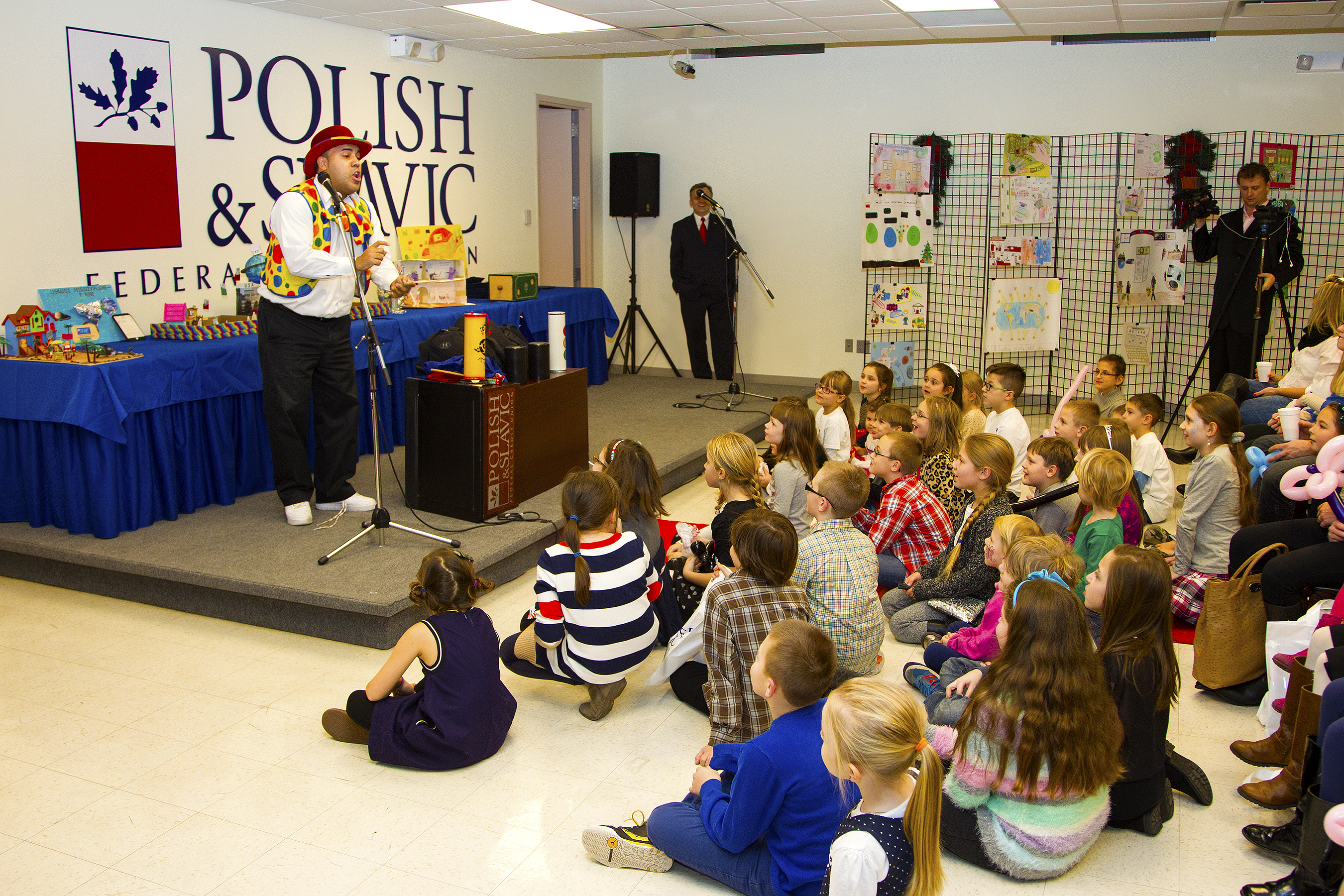 "The Credit Union for Students" was held for the second time as an art competition. It was open to students of Polish Saturday schools whose parents or guardians are members of our Credit Union. This year elementary and high school students were asked to visualize "Our Credit Union's services in the future". Artwork could be done in any technique (drawing, painting, cut-out, collage, etc.).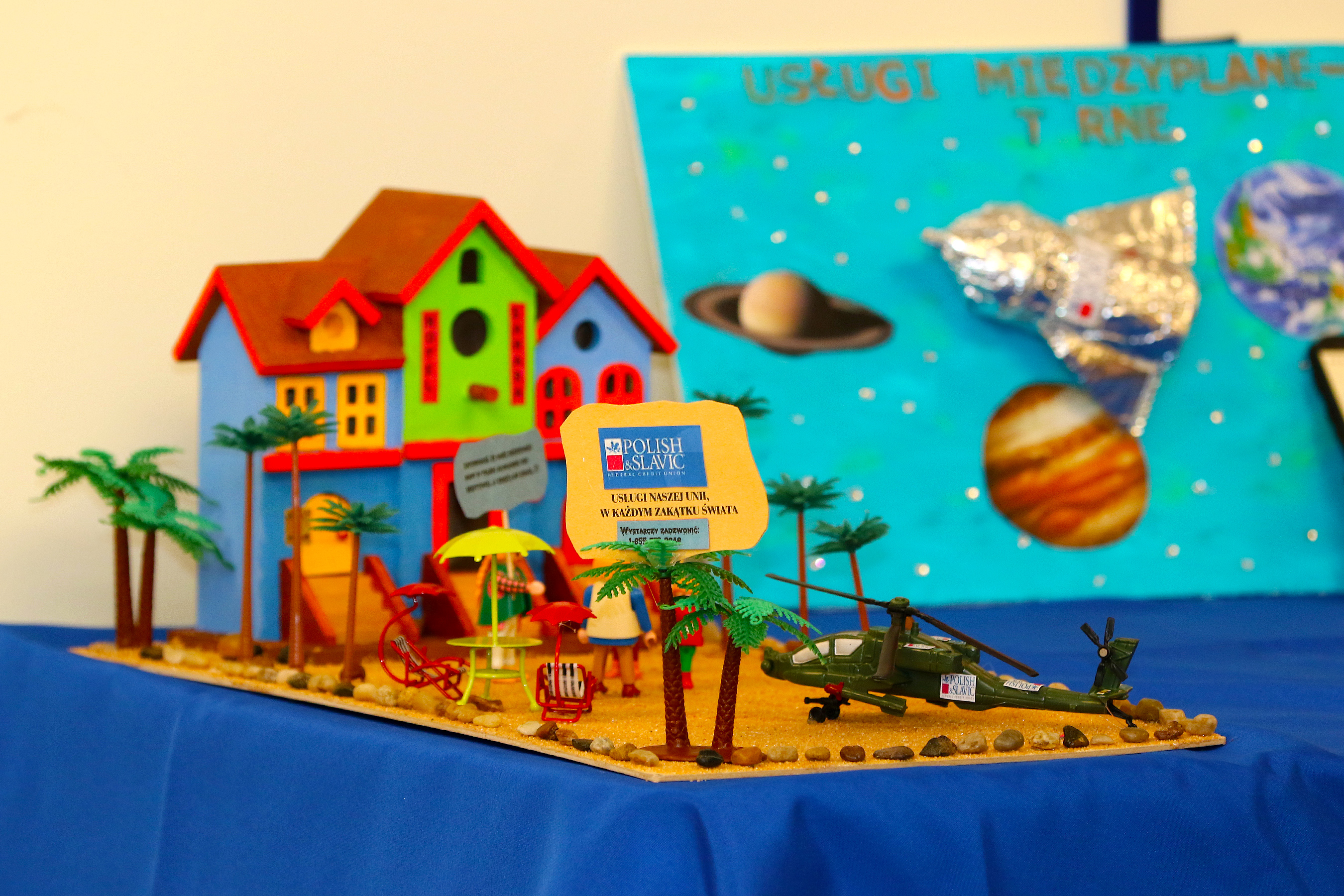 This year was highlighted by the family nature of the competition. Siblings Claudia and Bryan Plonski (the Sienkiewicz School) won the entire competition by earning two of the six major awards. Also outstanding were Gabryela and Robert (he received an award of one hundred dollars) Ignatowicz, also from the Sienkiewicz School. Also noteworthy was the participation of three siblings: Julian, Patryk and Gabriel Starzec (Sienkiewicz), Weronika, Amelia and Esther Plis (Sienkiewicz), Nicole, Gabriela and Wiktoria Krzak (Sienkiewicz), Damian, Filip and Krystian Gołąbek (Sienkiewicz), and Olivia, Agata and Amelia Mucha (from the St. Cyril and Methodius Parish school).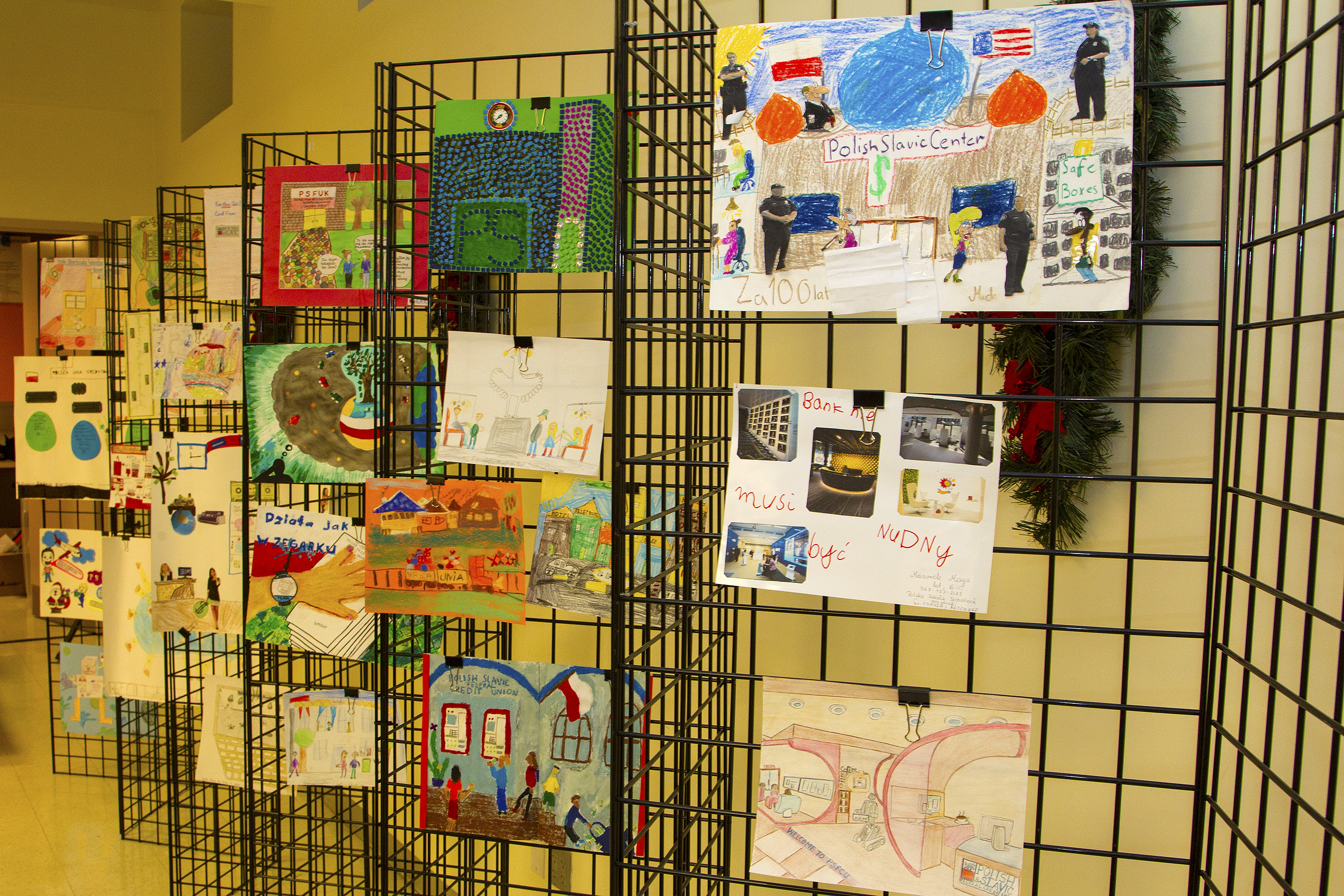 Go to main navigation