Meeting of Congresswoman Maloney with the Polish Community at PSFCU

Carolyn Maloney, representing New York's 12th District in the United States Congress, met with representatives of the Polish community and the Polish press. At the Polish & Slavic Federal Credit Union headquarters in Greenpoint, the Congresswoman urged Poles living in the United States to vote in the elections, announced a new campaign to waive visas for Polish citizens, and spoke about projects in Brooklyn, New York.

Rep. Carolyn Maloney had many warm words to say about the Polish community, as well as Poland, which she visited twice this year. She also praised the activities of our Credit Union, which she said is "the largest ethnic credit union" in America. The politician, who represents the Democratic Party in Congress, said that Poles living in America "must vote in the elections" if they want to make a difference. "You have to register to vote and vote in the elections. Voting is a confirmation of your strength," said Maloney, adding that it is the best way to increase the Polish ethnic group's standing in the United States.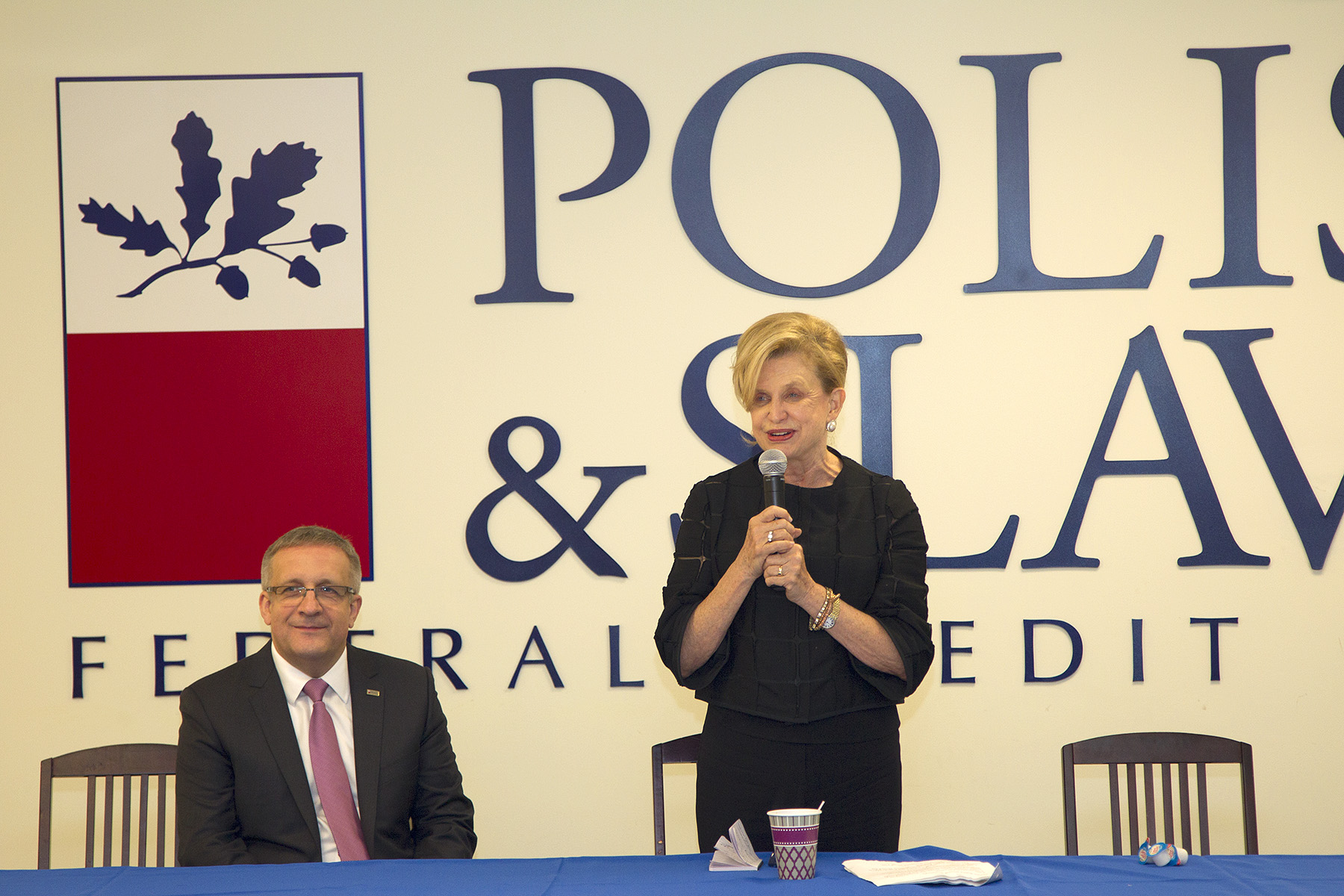 Rep. Carolyn Maloney and PSFCU CEO/President Bogdan Chmielewski
The Congresswoman also said she is in strong favor of including Poland in the visa waiver program and during negotiations in Washington she will make every effort so that President Barack Obama includes the visa waiver for Polish citizens in his planned presidential decree on immigration reform. "After all, Poland is one of the most important strategic partners of the United States," said the Congresswoman.
The meeting with New York's Polish community was organized by the Polish & Slavic Federal Credit Union. PSFCU Chief Executive Director Bogdan Chmielewski said that our Credit Union is trying to organize as many meetings as possible to "obtain help from well-known politicians for the Polish-American community in which we operate". "We welcome Carolyn Maloney as a great friend of Poland, the credit union movement, and our Credit Union in particular," said Chmielewski.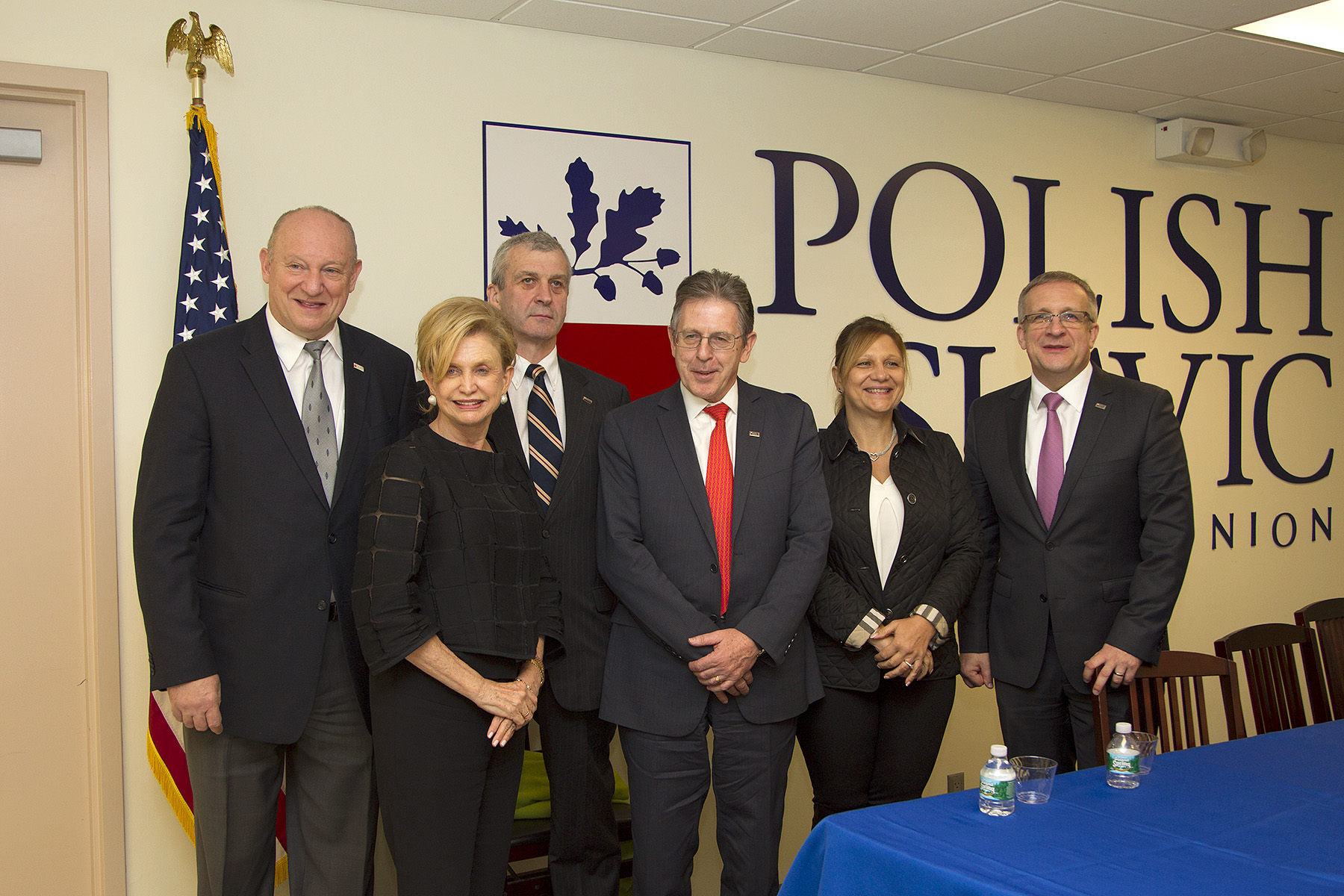 Rep. Maloney with (from left): Zygmunt Staszewski, PSFCU Board Member, Ryszard Bak, Board Member, Krzysztof Matyszczyk, Board Chairman, Iwona Podolak, Board Secretary, Bogdan Chmielewski
In local matters, the Congresswoman reiterated her commitment to gather federal funds (a total of $690,000,000) for the renovation of the Tadeusz Kościuszko bridge linking Greenpoint and Maspeth, as well as for the revitalization of McCarren Park located in the Polish district. The meeting was also attended by the Polish Consul General in New York, Ewa Juńczyk-Ziomecka, and a member of the New York City Council from Brooklyn, Stephen Levin.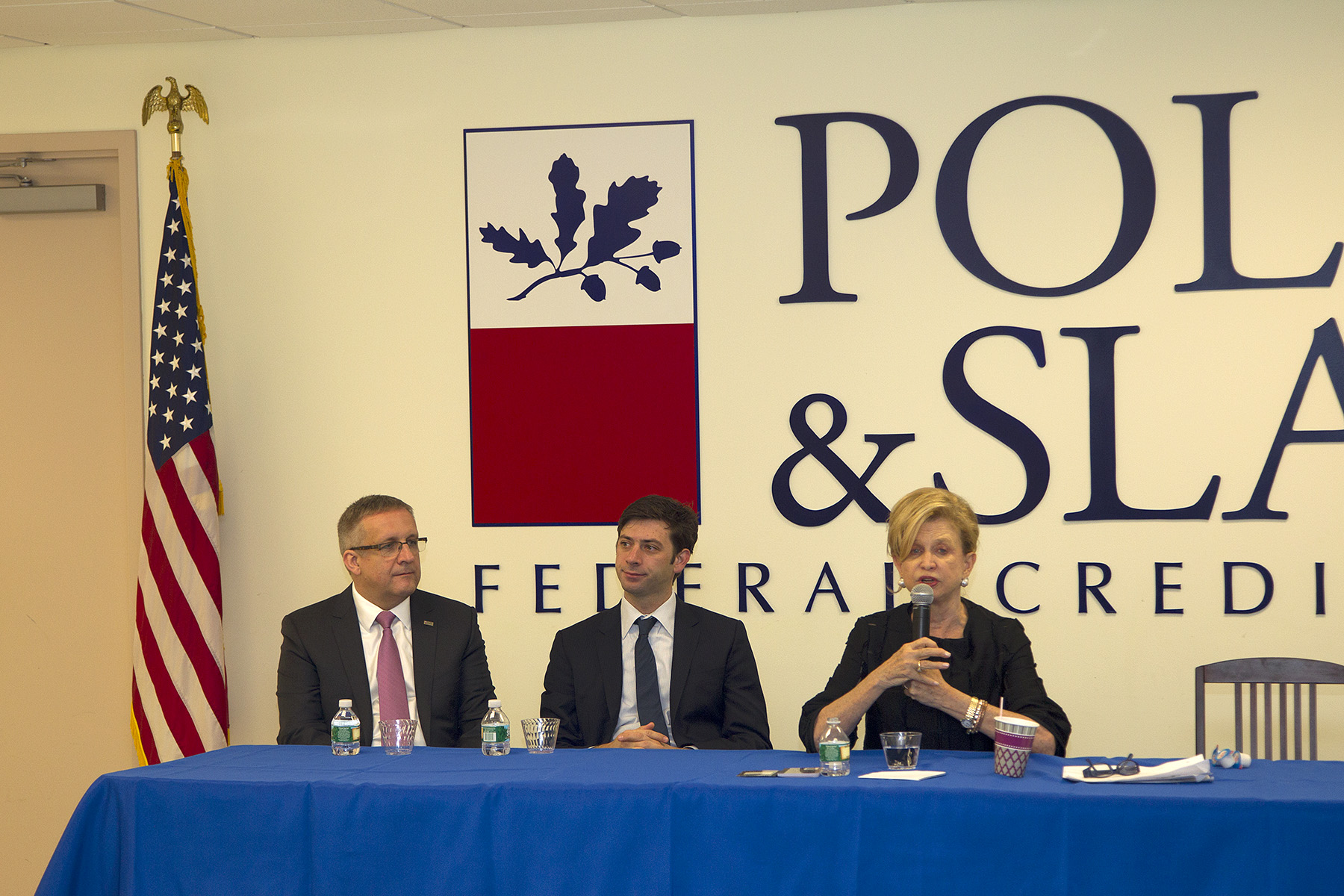 From left: Bogdan Chmielewski, Stephen Levin, Rep. Carolyn Maloney
Go to main navigation