The Jozef Pilsudski Institute in Greenpoint
The authorities of the Polish & Slavic Federal Credit Union and the Jozef Pilsudski Institute of America signed an agreement to lease the premises at 138 Greenpoint Avenue (Brooklyn, NY 11222) for the Institute. This institution of such importance to Poland and the Polish ethnic community will thus be headquartered in Greenpoint starting in January 2015.
The lease is for the building at 138 Greenpoint Avenue, which is adjacent to the PSFCU branch and the first historic headquarters of our Credit Union at 140 Greenpoint Avenue. The Institute will begin its move into the new offices on January 1, 2015. The lease signing ceremony was held at PSFCU headquarters at 100 McGuinness Boulevard, and the document was signed by PSFCU CEO/President Bogdan Chmielewski and Pilsudski Institute Board Chairman Dr. Magda Kapuścińska in the presence of representatives of the PSFCU Board of Directors and Supervisory Committee, and the Board of the Jozef Pilsudski Institute.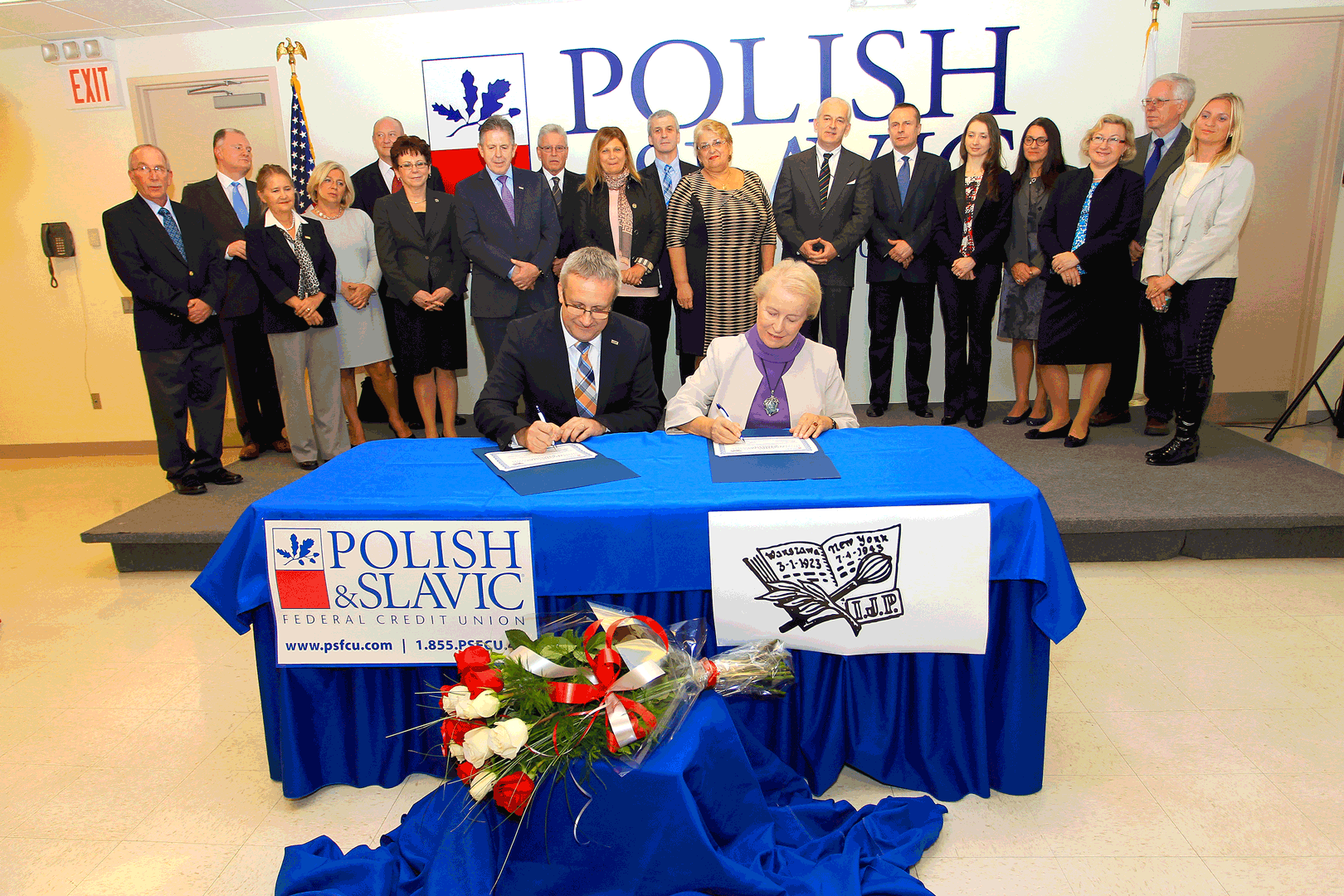 "Having such potential, we also have specific obligations. If we are not involved in the affairs of the Polish community, we will not help Polish ethnic institutions, which used to be more numerous, and they will slowly die out, which would be very bad," said PSFCU Board of Directors Chairman Krzysztof Matyszczyk." We are proud that we will be able to host the Pilsudski Institute in our building, and we hope that the move will benefit the entire Polish community," he added. "This room has been witness to many important events: Polish President Lech Kaczyński was here, and we awarded many prizes and scholarships for young people here, but we never signed a lease for such a noble institution," said Bogdan Chmielewski, PSFCU CEO/President.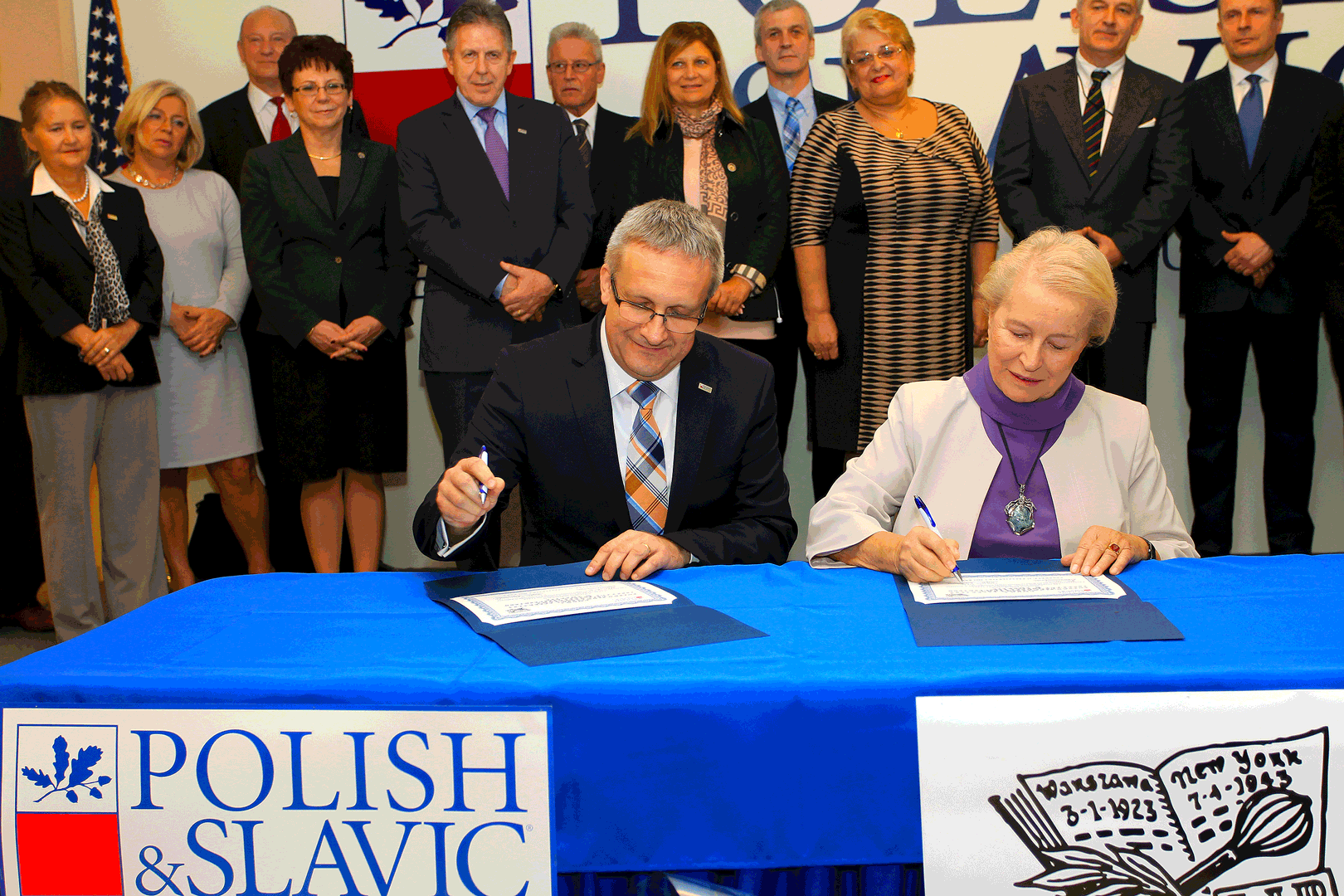 "We are grateful to our Credit Union for its kind assistance in obtaining new offices for the Pilsudski Institute. We will therefore have a good environment in which to continue our operations, which are so needed by the Polish community in America," said Institute Board Chairman Dr. Magda Kapuścińska. With that, she gave CEO Chmielewski a cheesecake from 'the best Polish bakery' as an expression of gratitude.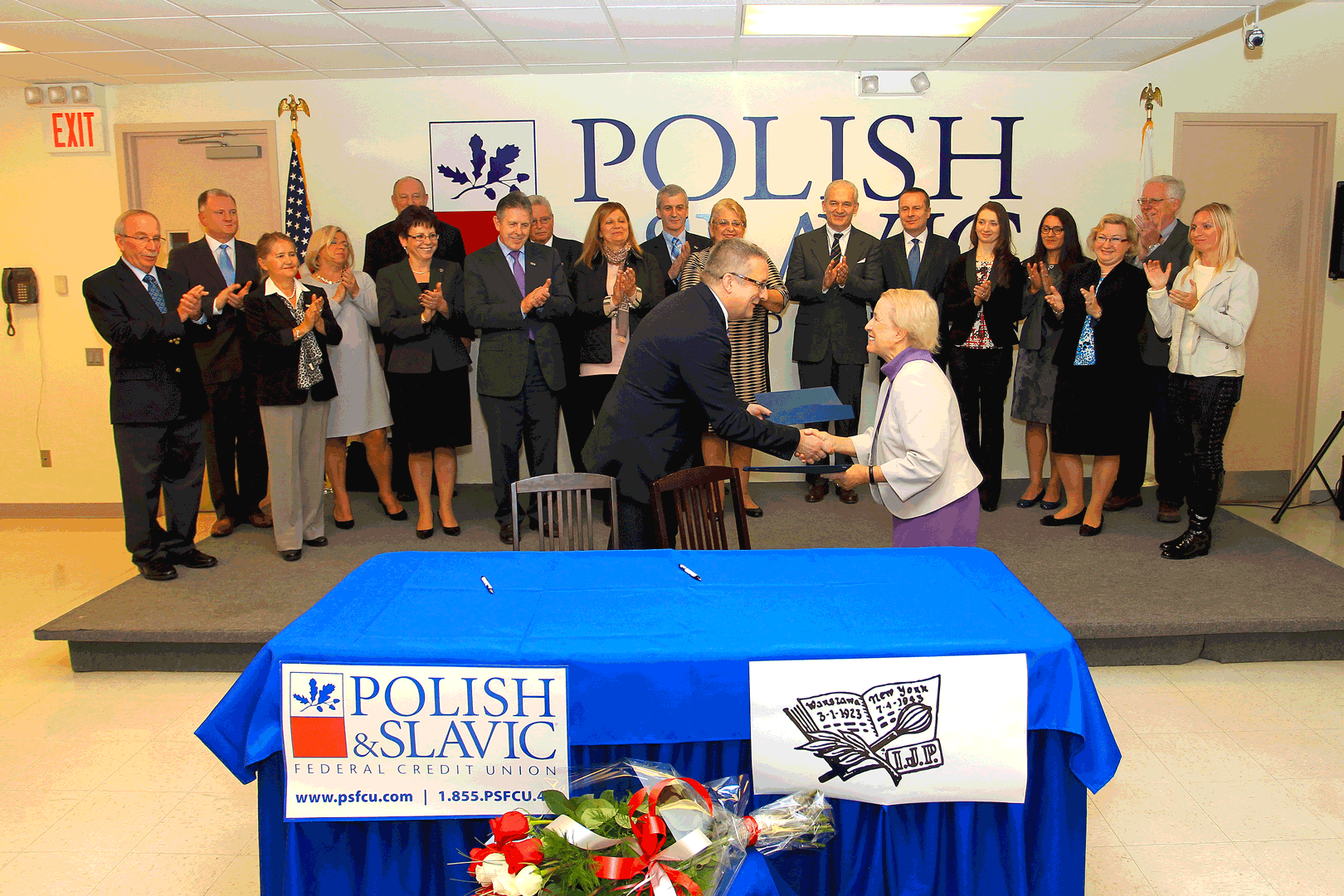 The relocation became necessary when the Polish National Alliance gave notice to the Pilsudski Institute last year that the lease was being terminated for its current offices at 180 2nd Avenue in Manhattan. Thanks to the signed lease, the Pilsudski Institute of America has become established in 'Polish' Greenpoint. And therefore, in the words of Professor Andrzej Zybertowicz, the 'archipelago of Polishness' in Greenpoint has grown by the addition another important institution.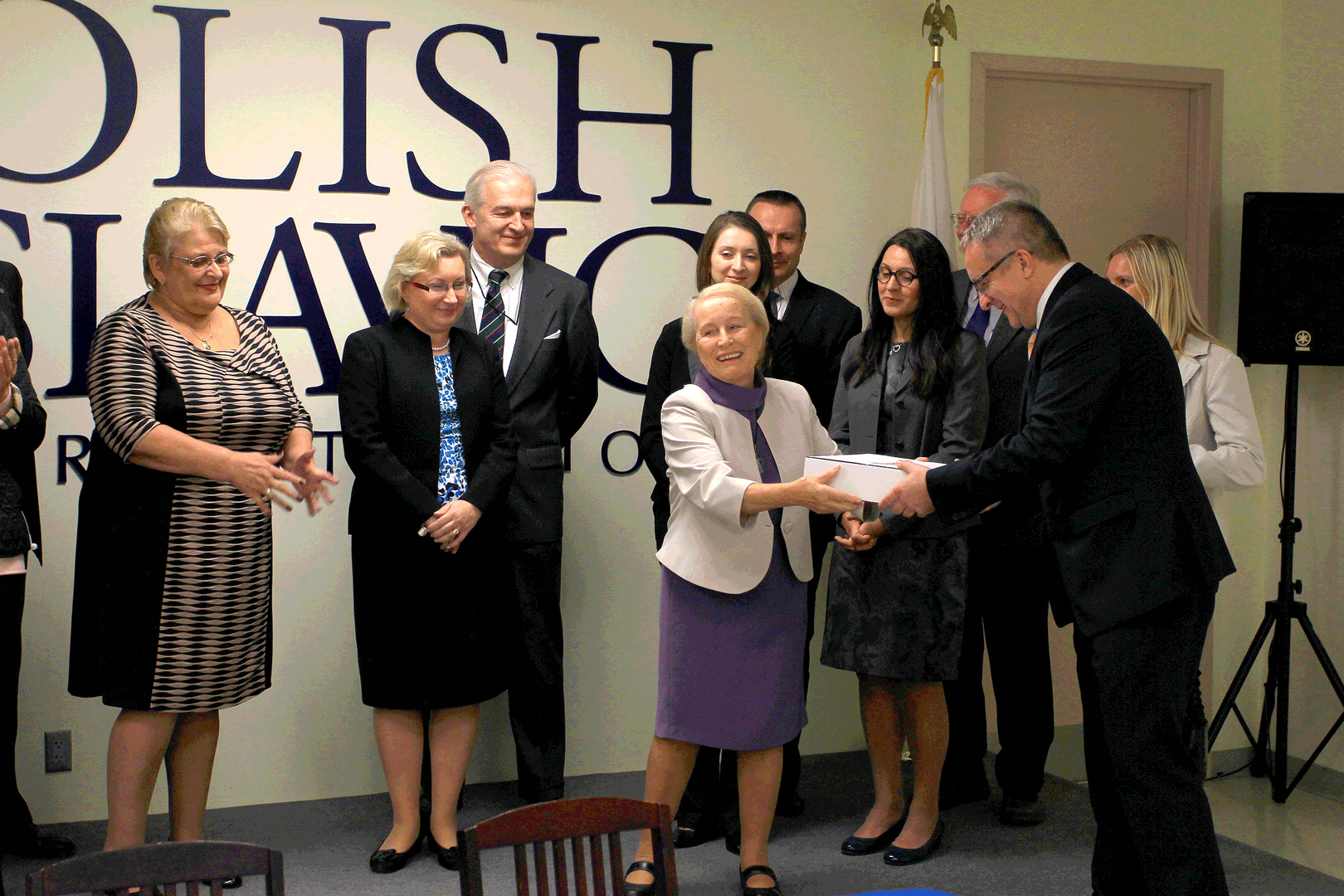 Go to main navigation