PSFCU Celebrates International Credit Union Day
Polish & Slavic Federal Credit Union, the nation's largest ethnic credit union, joined hundreds of other credit unions around the world in celebrating the International Credit Union Day on October 16. The Brooklyn-based financial institution also welcomed a new member: the former chairman of the National Credit Union Administration, Michael E. Fryzel.
The International Credit Union Day celebrates and promotes the history and achievements of the credit union industry. With approximately 57,000 credit unions operating in 103 countries around the world, nearly 208 million people are serviced daily by this fast-growing financial industry. In the United States alone, there are more than 6,000 credit unions, boasting in excess of 100 million members.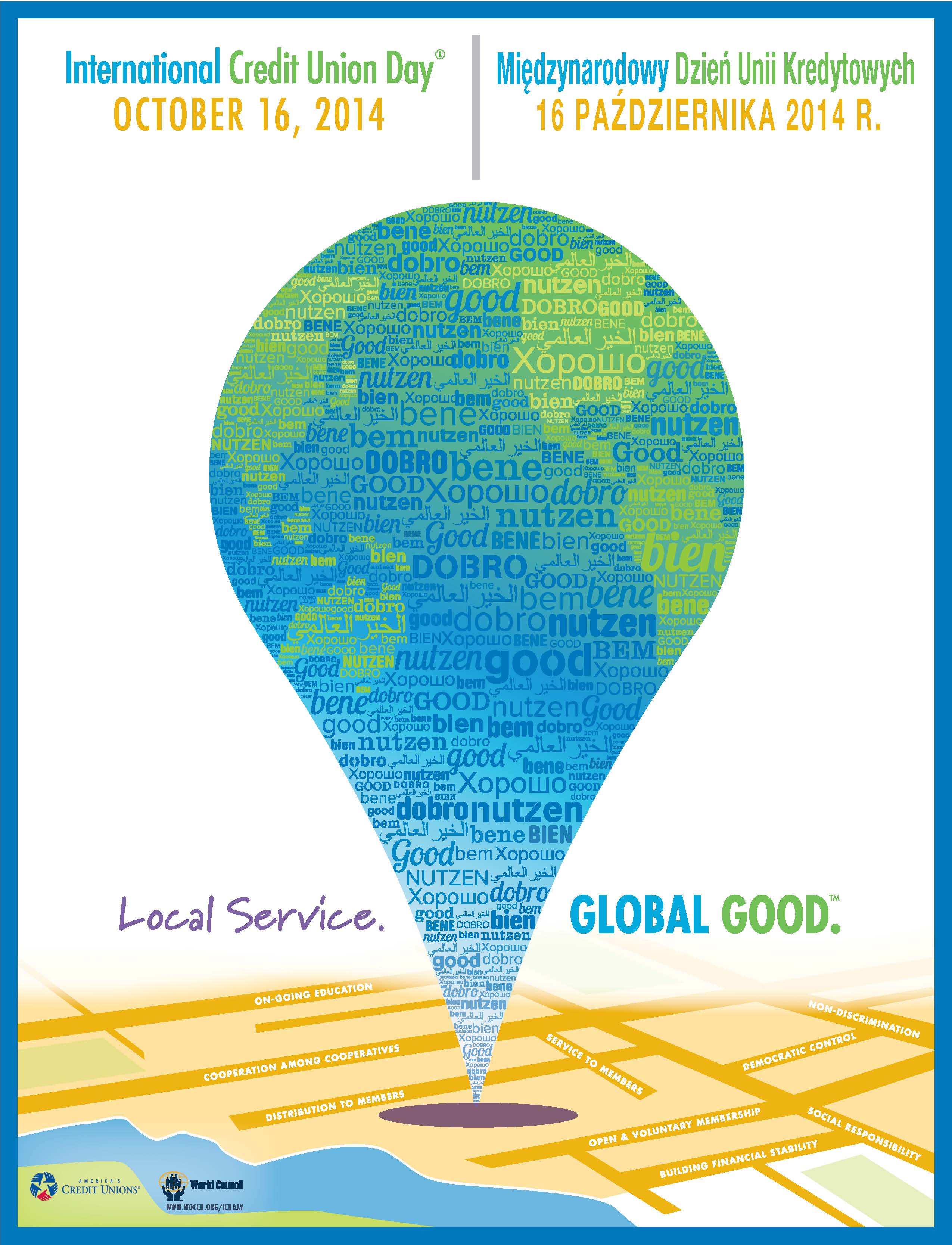 With 81,100 members, and almost $1.6 billion in assets, Polish & Slavic Federal Credit Union is a significant contributor to the overall success of the entire credit union movement. PSFCU is the nation's largest ethnic credit union. As part of the celebration yesterday, PSFCU offered pączki, traditional Polish donuts, to all members visiting PSFCU branches.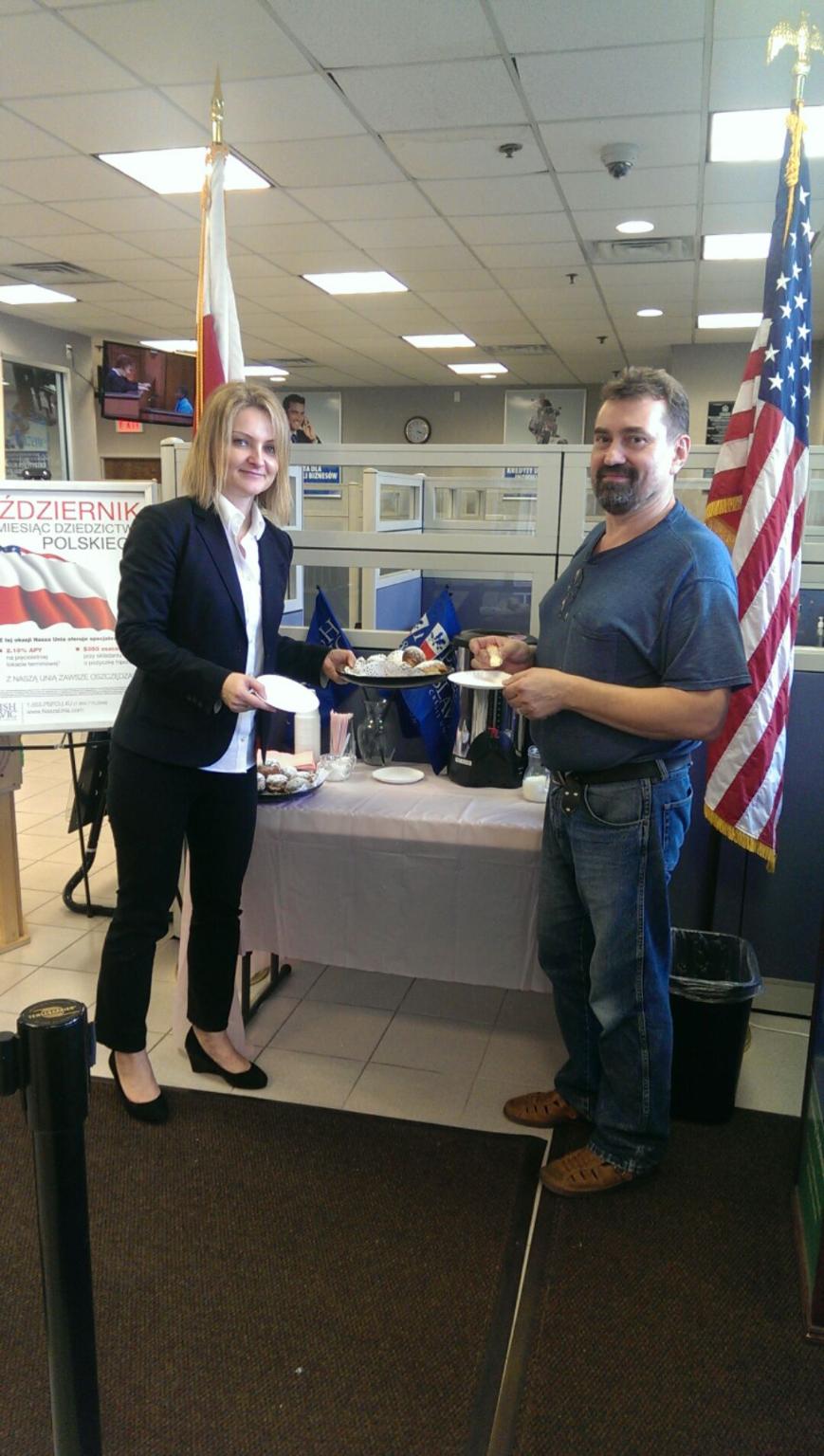 Pączki at PSFCU Boro Park
One of the strongest proponents of the credit union concept, former NCUA chairman Fryzel, further helped PSFCU celebrate the special day when he announced that he was consolidating all his personal credit union accounts with PSFCU. "I have been a member of a credit union since I graduated from college. Over the course of a number of years I have joined three other credit unions for reasons ranging from convenience to great rates. This month I consolidated my credit union accounts into one credit union. The one I chose is Polish & Slavic Federal Credit Union," Mr. Fryzel said.
Mr. Fryzel opened his new account at the PSFCU branch in the Chicago suburb of Bridgeview, IL. In addition to consolidating his banking with PSFCU, Mr. Fryzel did the same for his wife and six grandchildren. "Being a Polish-American and seeing first hand a financial institution dedicated to serving everyone who becomes a member, I wanted to show my support of the great job they do by becoming a member and signing up my six grandchildren, as well," he said. Stating that all his encounters with PSFCU over the years reminded him of "when a financial institution truly cared" about its customers, Mr. Fryzel pointed out that PSFCU made every effort to make him feel as if he was a valued member.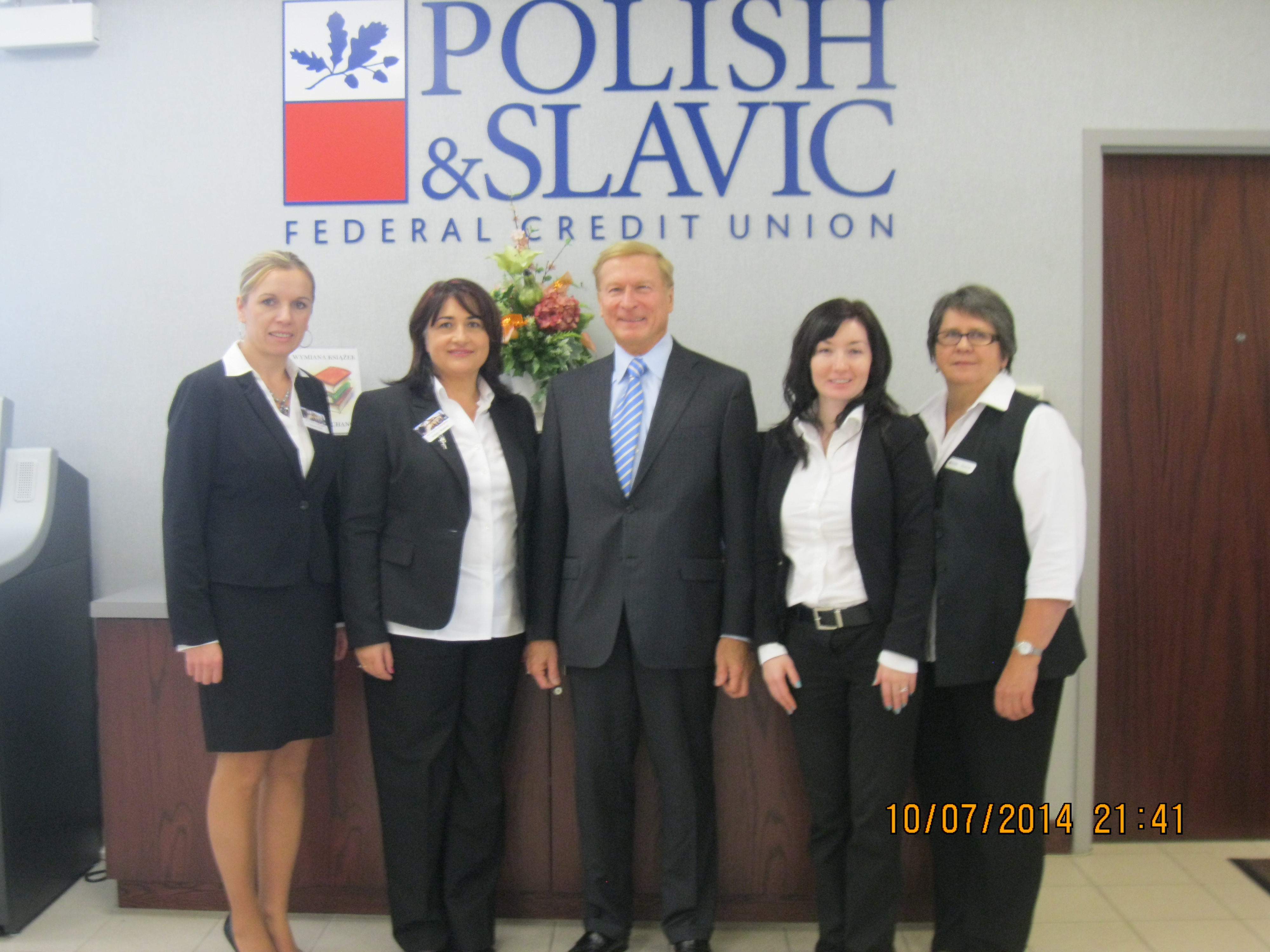 Mr. Fryzel in PSFCU Branch in Bridgeview
"Mr. Fryzel's decision is a great and unique recognition for our institution, volunteers and employees," said PSFCU CEO and President Bogdan Chmielewski. Mr. Fryzel mentioned the importance of PSFCU employees in making his decision to move his banking to PSFCU. "Every one of them expresses a true interest in helping a member, and taking the necessary steps to make sure the member gets what is best for them. I saw first-hand their enthusiasm at ground breaking events, grand openings, scholarship awards day and how proud they were to march in the New York and Chicago parades."

Go to main navigation