Michał Domagała Awarded PSFCU Rising Star Scholarship

Eighteen year-old Michał Domagała of Woodhaven, NY, was the first place winner of the most recent Polish & Slavic Federal Credit Union scholarship. The talented swimmer and student of the University of South California received the title of "PSFCU Rising Star" and a check for $5,000.
The scholarship is awarded annually for the candidate's special achievements "in the field of science, sports, music, art, leadership or special talent, documented at the national or international level". Despite his young age, Michał Domagała has already had several successes, such as becoming US junior champion in the 200 meter freestyle at age sixteen, and breaking several Polish junior records in the 100 and 200 meter freestyle and butterfly.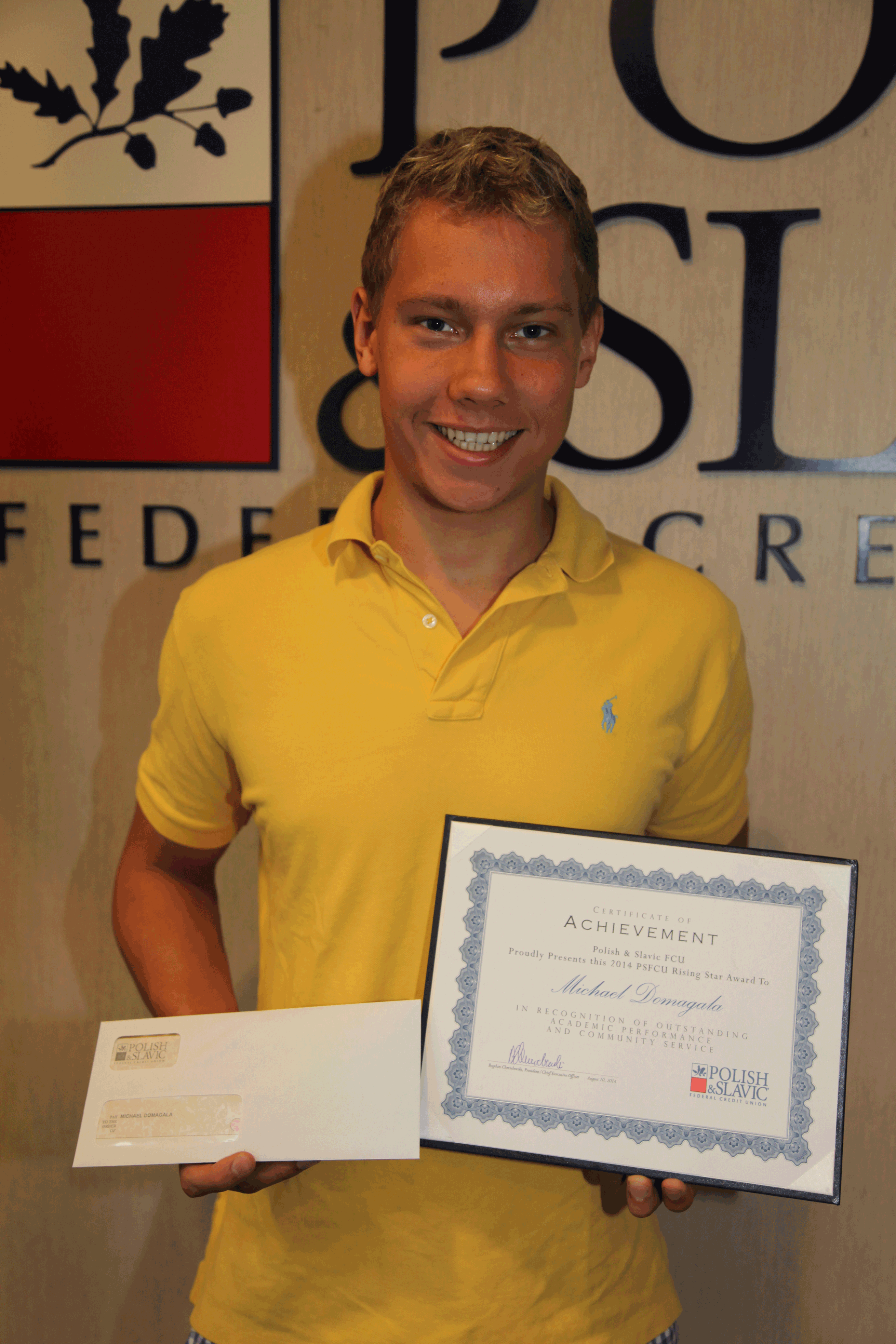 "My plan is to qualify for the world championships next year and a trip to the 2016 Olympics a representative of Poland," said Domagała during the ceremony. Although born in the USA, he speaks excellent Polish, thanks to his parents (who came to America over twenty years ago) and the Pope John Paul II School of Polish Language and Culture in Maspeth, which he attended. Thanks to his own determination and work, and the support of his parents (Mrs. Wanda Domagała attended the ceremony), he was able to withstand the training regime and requirements for his school education (waking up at 4:30 in the morning, with his first swim at 5:30, for a total of 4.5 hours of training per day, and regularly attending the reputable Regis High School in Manhattan, New York). Domagała is a second-year student of University of South California, where he can continue his swimming career under the guidance of world renowned coach Dr. Dave Salo. "I want to achieve as much as possible in swimming," said Domagała, who is also studying business.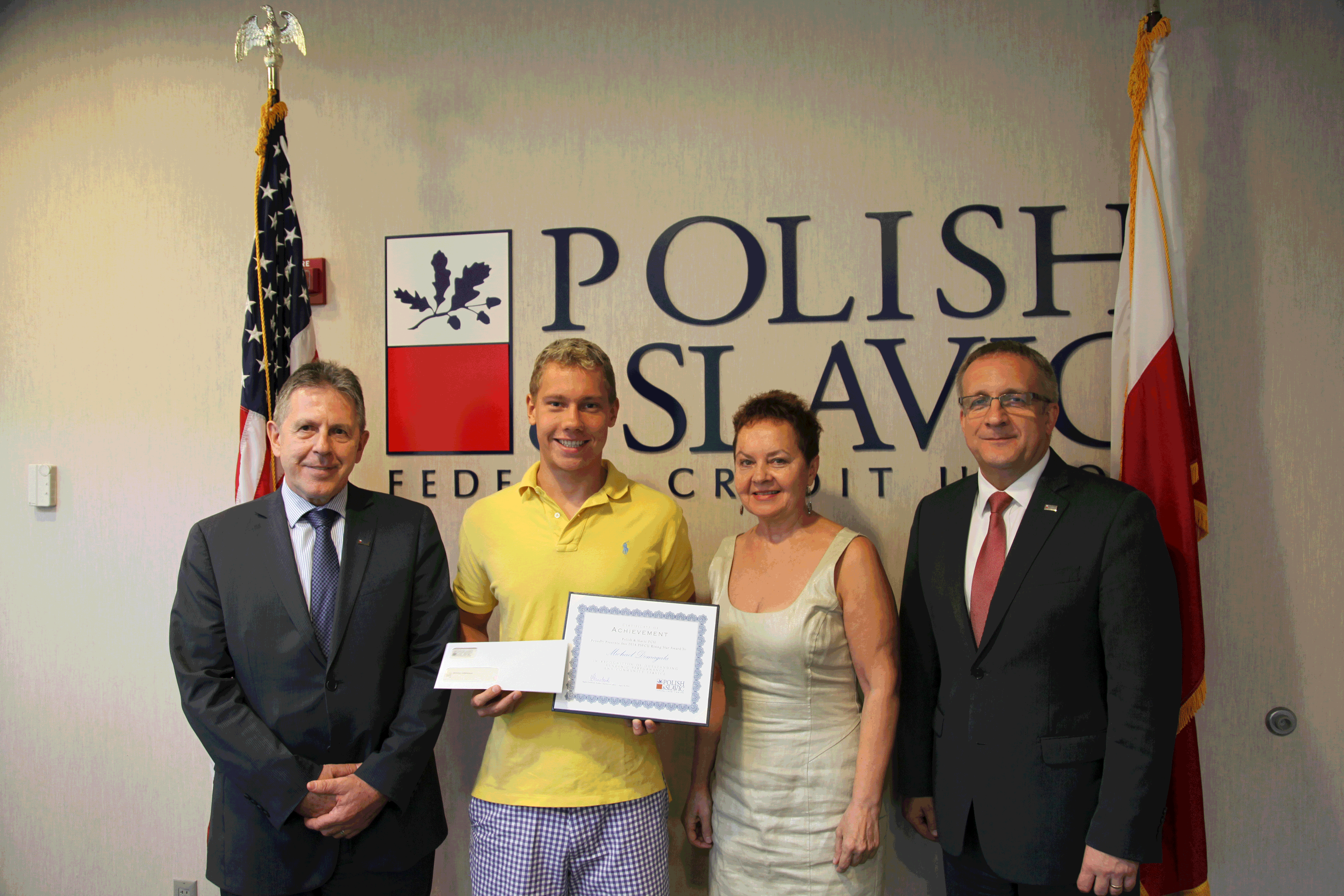 From left: Krzysztof Matyszczyk (PSFCU Board of Directors Chairman), Michał Domagała, Wanda Domagała, Bogdan Chmielewski (PSFCU CEO/President)
Presenting the $5,000 check, Polish & Slavic Federal Credit Union Chief Executive Officer Bogdan Chmielewski said that giving awards to young scholars of our Credit Union is one of his "most enjoyable duties". "We want our scholarship to reward young Poles who already have achievements on a US and even a world scale, and who hold promise for the future. There is no doubt that Michał falls into this category," said Chmielewski.
The next edition of the "PSFCU Rising Star" scholarship will be in the spring of next year. The PSFCU Rising Star Scholarship Program is open to students who will continue studying full or part time towards an undergraduate or graduate degree at an accredited institution. Scholarships will be awarded based on an extraordinary achievement in the field of academics, sports, music, art, science, leadership, or talent, etc. on the national or international level. PSFCU will evaluate the candidate's application based on achievement, academic success, extracurricular involvement and commitment to the Polish/Slavic community.

Go to main navigation