PSFCU Awards $200,000 In Scholarships To 231 Students
Marking its 14th year of providing educational grants to students, the Polish & Slavic Federal Credit Union awarded more than $200,000 in scholarships to 231 members this week, as part of the credit union's commitment to encouraging education among its members. Since its first scholarship program in 2001, PSFCU has awarded more than $3 million in financial aid to more than 2,500 members pursuing a college education.

This year's recipients include 139 high school graduates and 85 college students, as well as six elementary and middle school pupils participating in the "Astronomical Adventure with Copernicus" program. Given the credit union's geographic reach, this year's scholarship awards ceremony were held in three separate locations: Fairfield, NJ; Greenpoint, Brooklyn; and Mt. Prospect, IL. The actress Dagmara Dominczyk was the guest speaker at the New Jersey ceremony, while National Credit Union Administration (NCUA) Board Member Michael E. Fryzel was the honored guest at the Chicago area event, and the actor Olek Krupa presented at the Brooklyn function.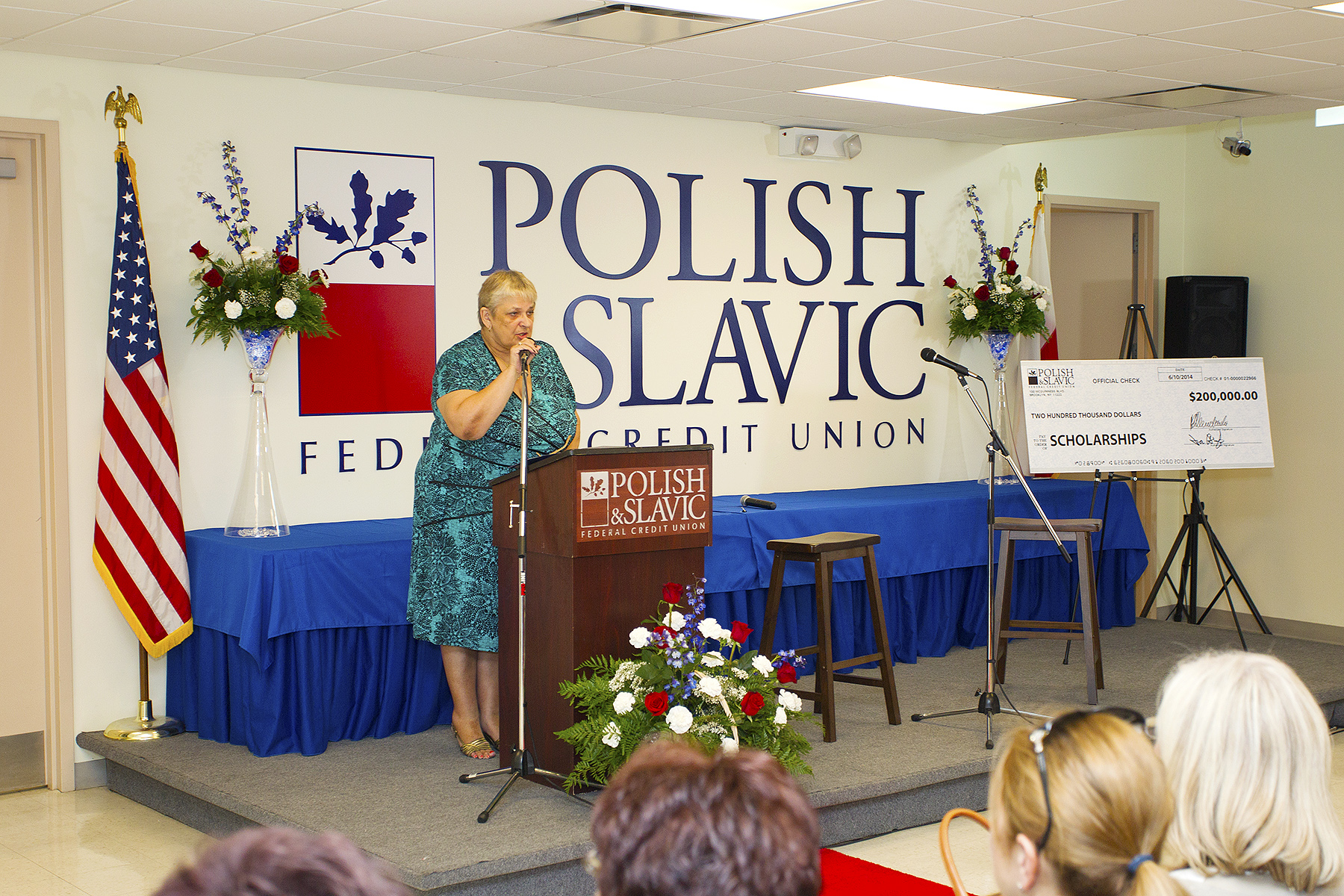 Ms. Bozena Kajewska-Pielarz congratulates scholarships recipients during New York ceremony
"Our younger members are more capable and more ambitious than ever. I have worked in Brooklyn's Polish schools for nearly 30 years, and I have witnessed the growth and potential of these students over the years. They have ambition and the intelligence to succeed," said Bozena Kajewska-Pielarz, a PSFCU Board of Directors member. An affinity with Polish roots was a common theme at each scholarship awards ceremony. Ms. Dominczyk, who was forced with her family to emigrate to the U.S. from Poland when she was seven years old because of her father's work for the cause of Polish independence, stressed the importance of Polish pride, and never being ashamed of your heritage.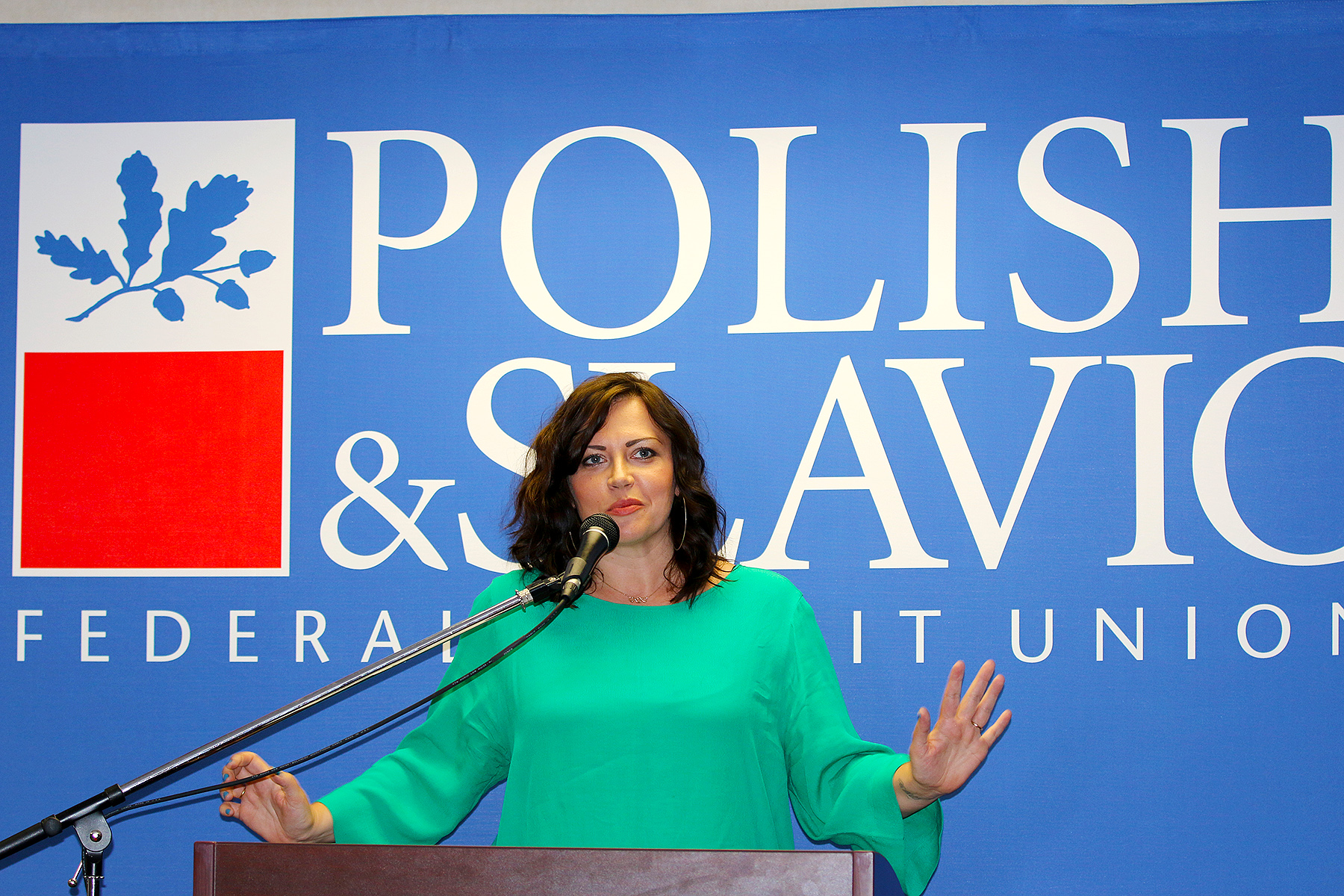 Ms. Dagmara Dominczyk during New Jersey ceremony
"If Schwarzenegger could act under his own name, so can I," said Ms. Dominczyk. "Not everyone will like you, not everyone will want to hire you, and you have to ask yourself what you want from life, and pursue your dreams regardless of the obstacles. And don't forget where you came from," she continued.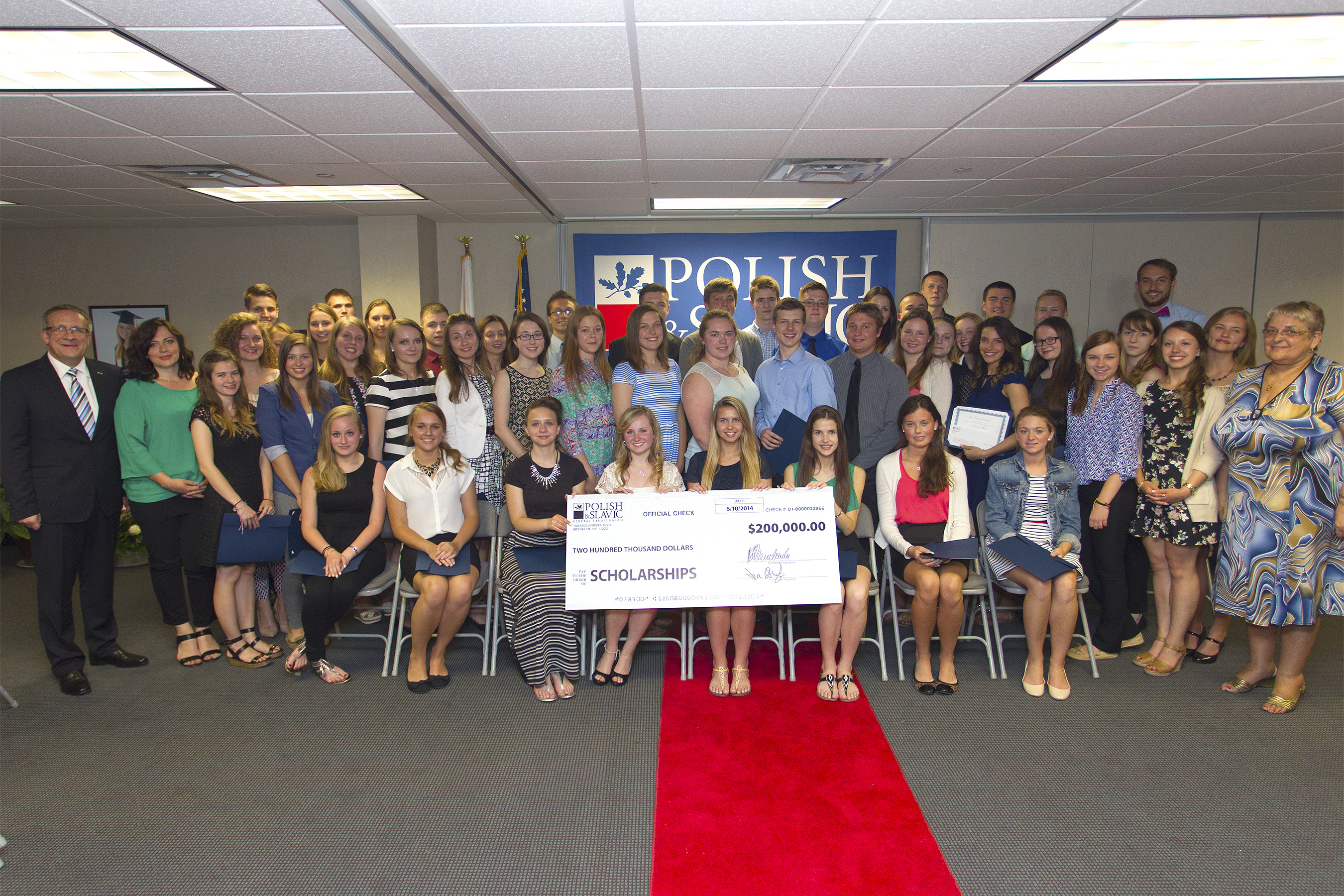 Scholarships recipients from New Jersey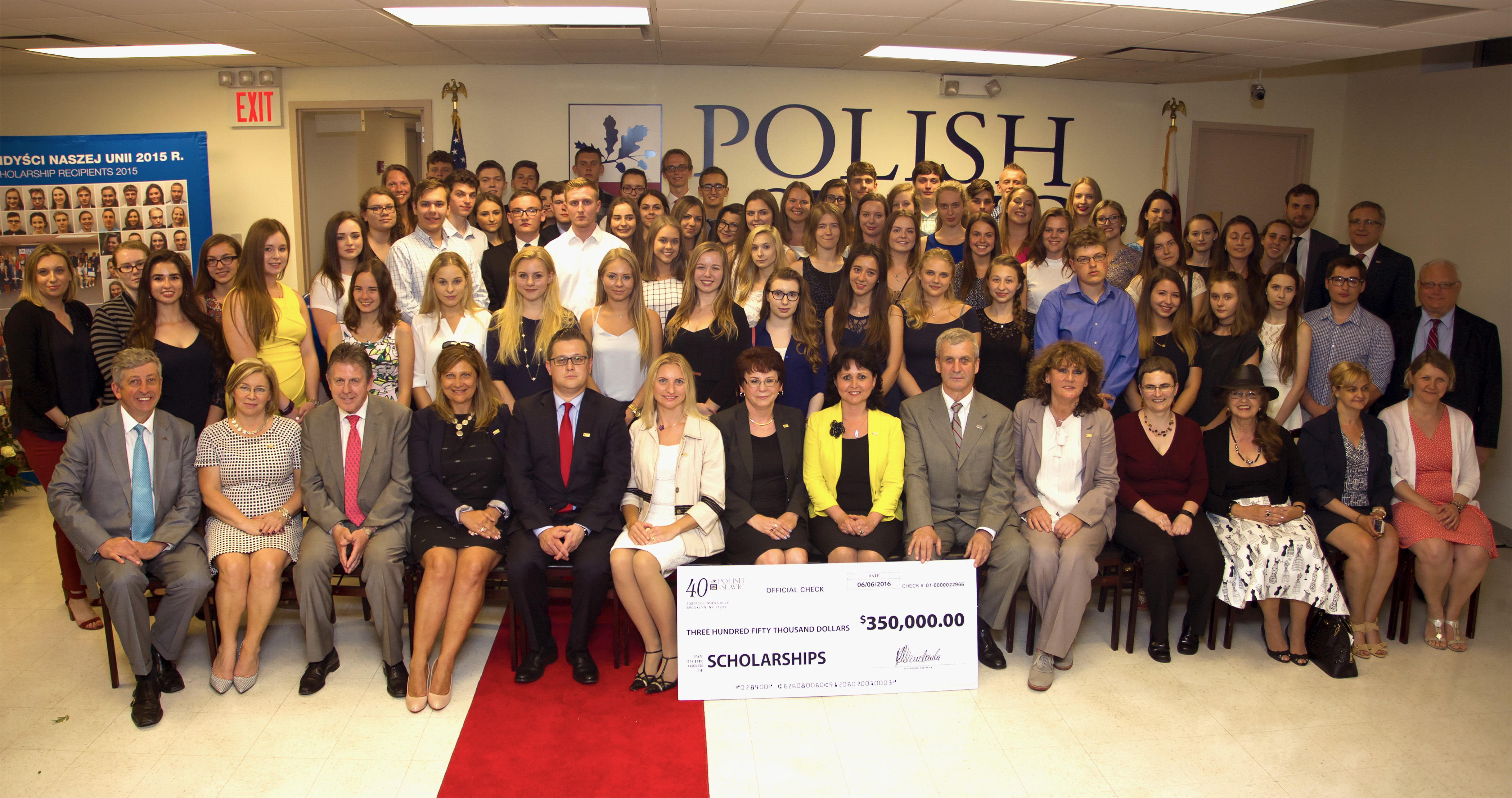 Scholarships recipients from New York
"For 14 years we have helped make the 'American Dream' come true for so many of our members – young and old. This program has helped 2,500 students, many of whom attended such prestigious universities as Harvard, Yale, Columbia, Stanford, NYU and the Massachusetts Institute of Technology. Our credit union scholarship program is just one example of how we work to better the lives of our members, generation after generation," said Bogdan Chmielewski, CEO/President of PSFCU.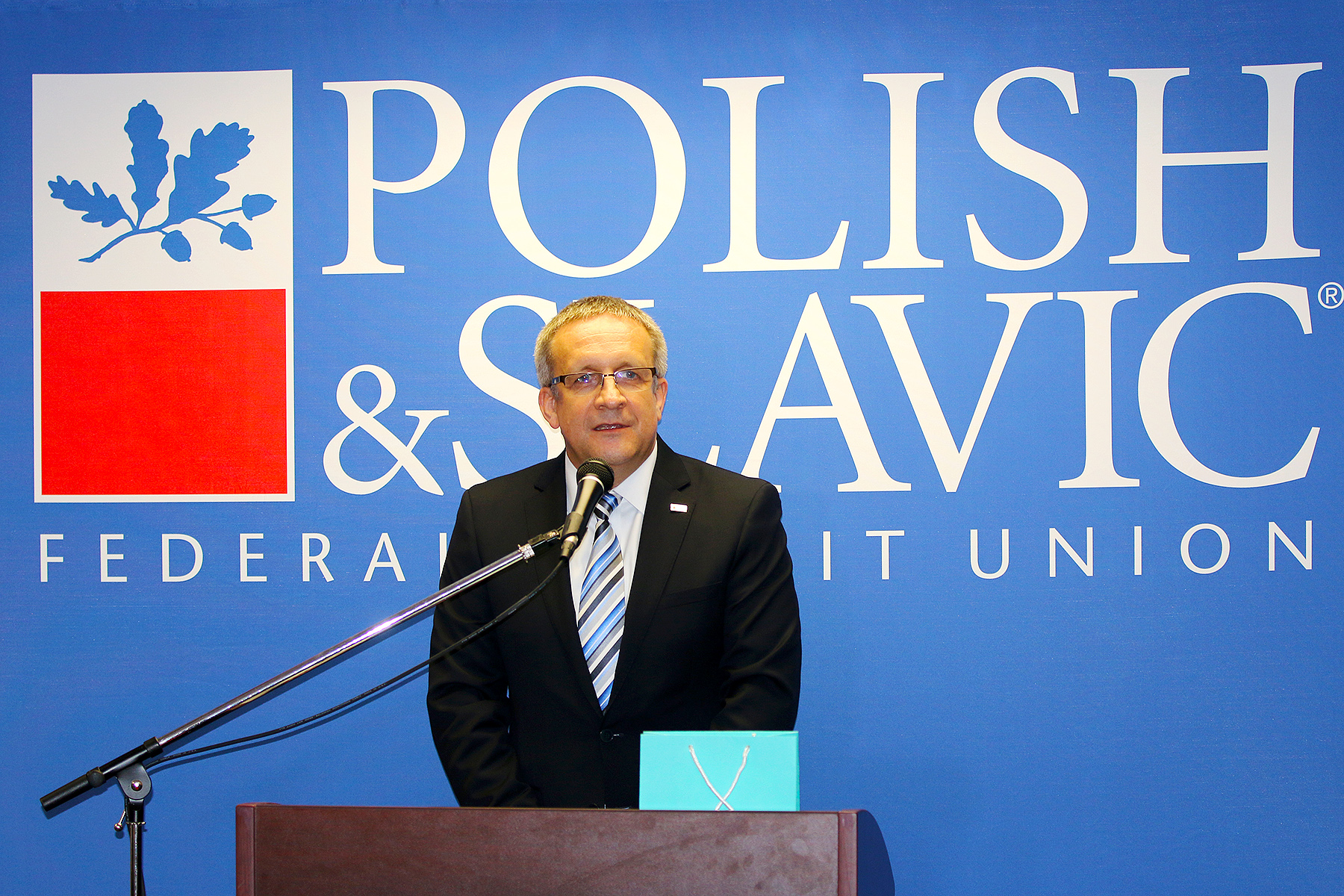 PSFCU CEO/President Mr. Bogdan Chmielewski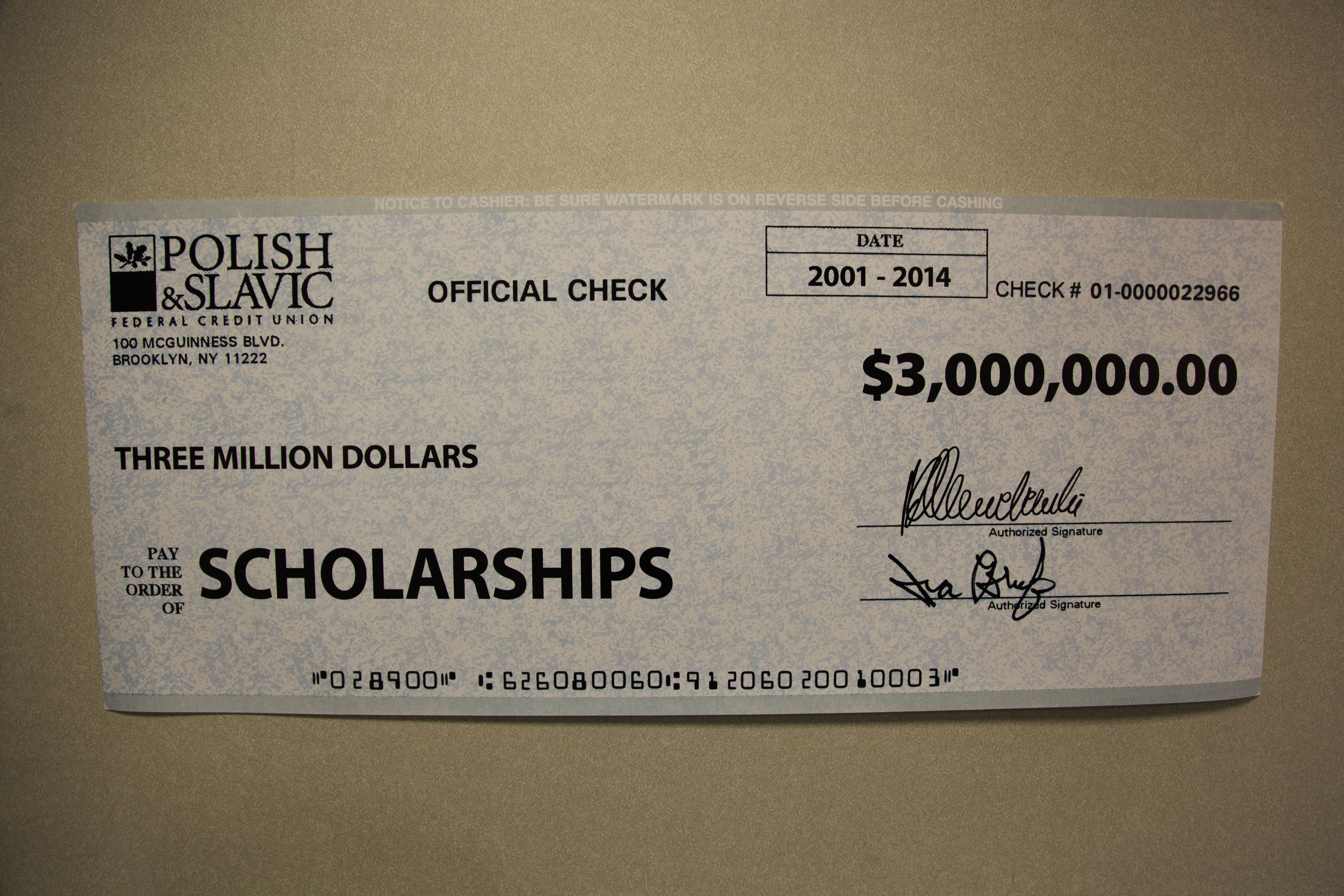 Go to main navigation