OUR CREDIT UNION SPONSORS THE BALL
PULASKI ASSOCIATION
OF BUSINESS AND PROFESSIONAL MEN, Inc.
During the annual ball that was sponsored by the Polish & Slavic Federal Credit Union and organized by Pulaski Association of Business and Professional Men, Inc, the title "Man of a Year" was awarded to the Polish tourist agencies associated with the Society of Polish American Travel Agents (SPATA). The honor was awarded on Saturday, March 17th at the Polonaise Terrace restaurant in Greenpoint.
The Pulaski Association has been awarding the title "Man of a Year" for forty seven years to promote people and organizations that contribute greatly to closer Polish-American business cooperation and helping new immigrants feel comfortable in the area. This year, Polish travel agencies were acknowledged for their support of newcomers from and their development of tourist and business networks between the countries.
Our Credit Union representatives, including Ms. M. Wadolowska, Board Secretary, Ms. K. Myssura, Director, Mr. T. Bortnik, Director, Mr. F. Czulada, Director and a group of employees headed by Ms. A. Poslednik, temporary Chief Executive Officer, honored the Polish travel agencies.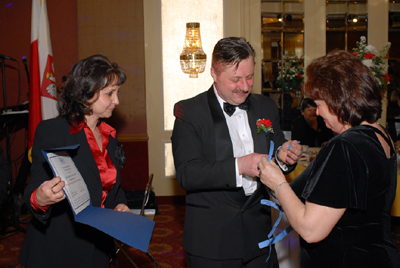 Awarding a lottery prize
Everyone noticed our Credit Union's presence during this event, thanks to the huge PSFCU banner placed over the presiding table: we are very grateful for that to Mr. P. Pachacz, President of the Pulaski Association, who is also a member of PSFCU Auditing Board.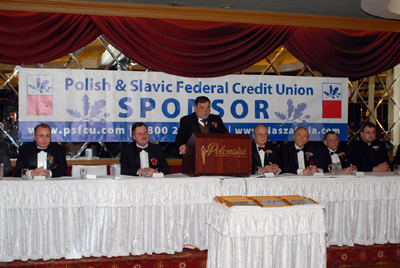 Mr. P. Pachacz, prezident ot the Pulaski Association, speaking
Go to main navigation