Fifth Anniversary of the PSFCU Branch in Trenton
On Saturday, April 5th PSFCU representatives and members from the New Jersey state capital and the surrounding area celebrated the fifth anniversary of the PSFCU Branch in Trenton.
For years the local Polish community pressed to have an opening of a PSFCU branch in Trenton, NJ. After five years, it is safe to say, that the Trenton Branch has served well to the people of New Jersey and it's surrounding areas. "This branch is supposed to be our window into Pennsylvania, where many of our members live. After five years, I can say it was a great idea to establish our branch here" said PSFCU CEO/President Mr. Bogdan Chmielewski. As of today, the PSFCU branch in Trenton has more than 2,100 members, and 5,000 clients including families of members. Many of our members are from the other side of the Delaware River.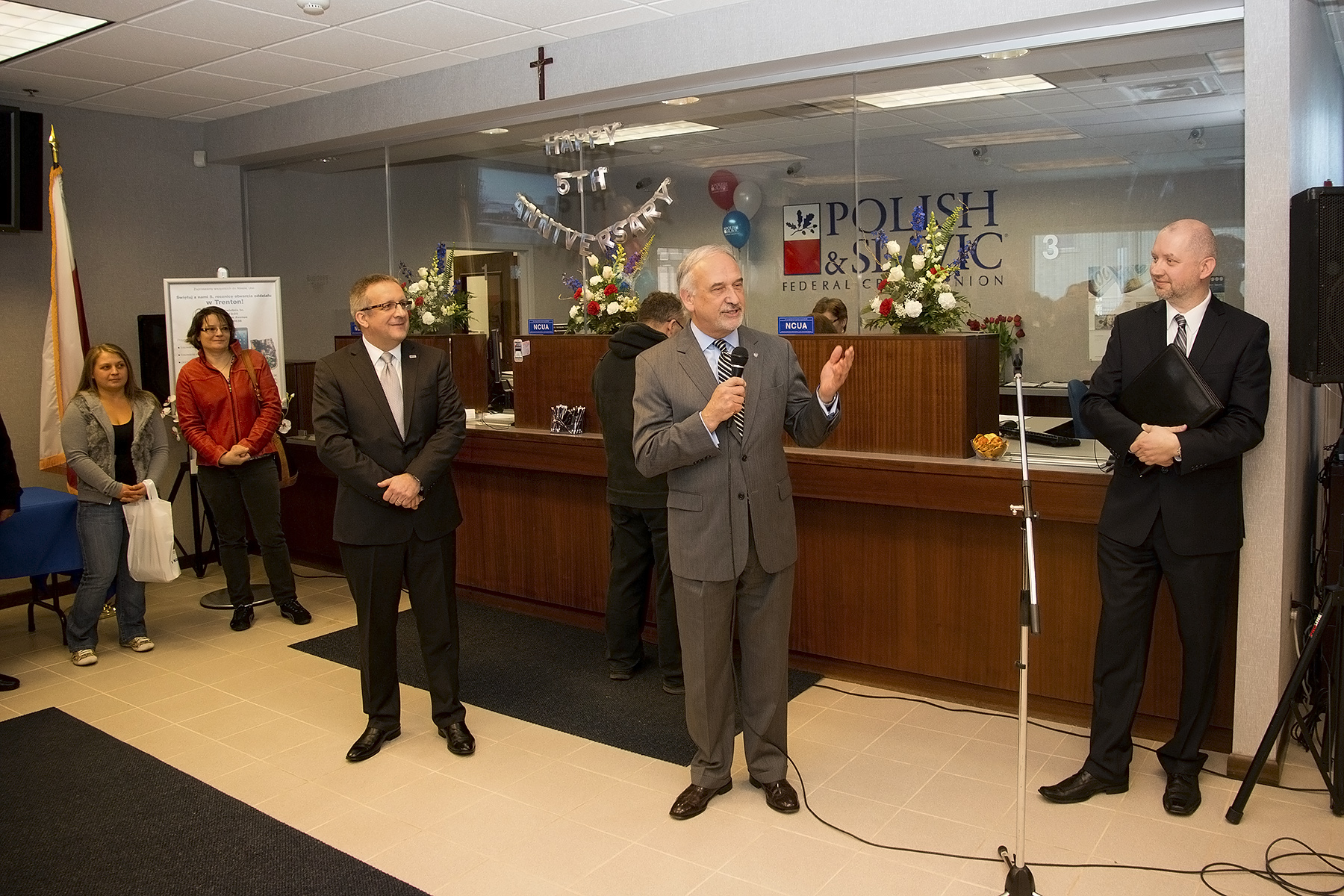 PSFCU Supervisory Committee Member, Mr. Paul Sosnowski speaks. Left - Mr. Bogdan Chmielewski, CEO/President
At the beginning, PSFCU members in Trenton used the services of the Mobile Branch, lovingly called "the Bus". The first members, (approximately 200 of them) asked if the bus would be gone one day. Five years later, we now know that not only the bus never drove away, but we have established this beautiful branch" said Ms. Barbara Milewski, Trenton Branch Manager since the beginning. There was an anniversary cake, a lot of flowers, and best wishes; for at least another few decades in the capital city of the state of New Jersey.
"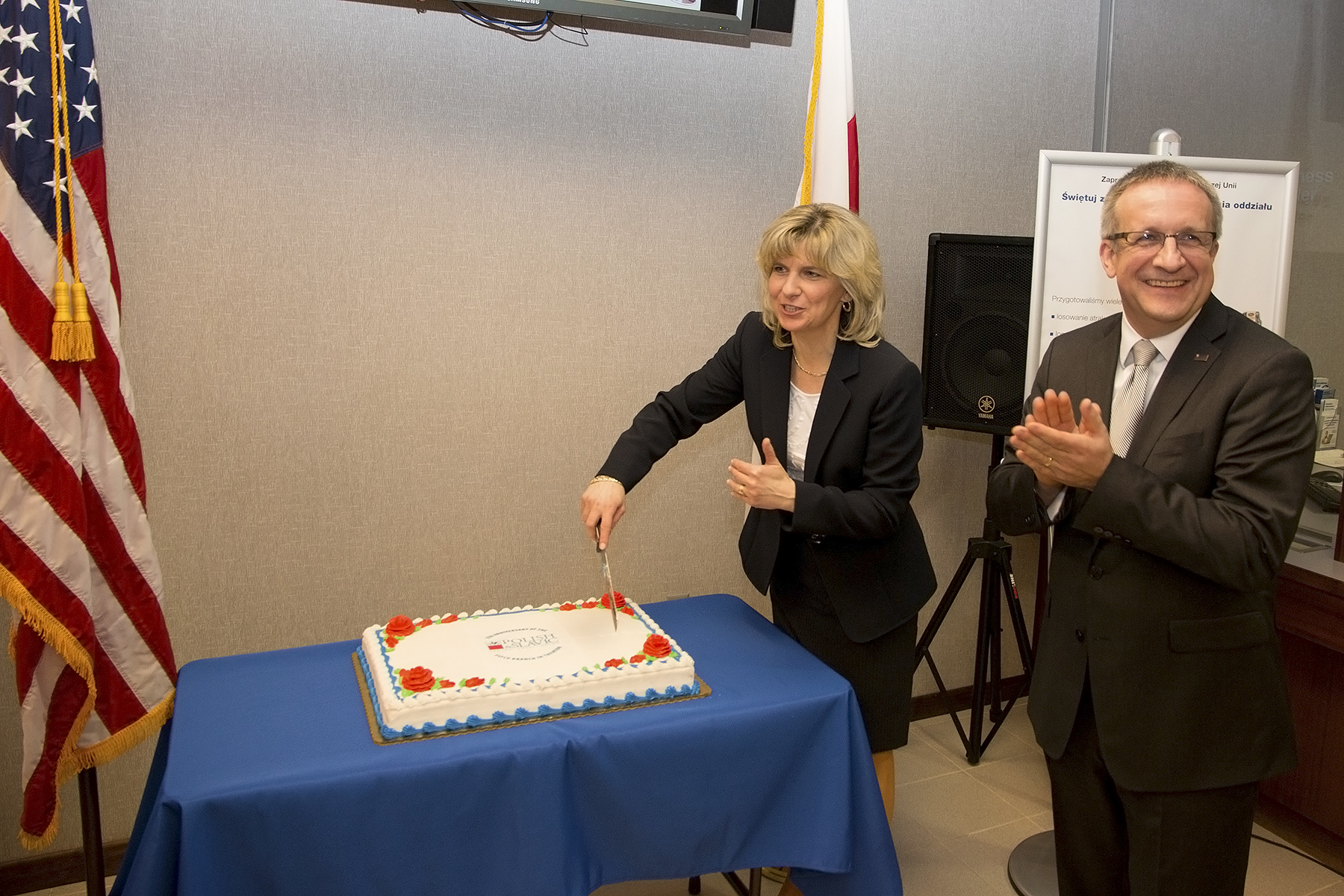 Ms. Milewski cuts anniversary cake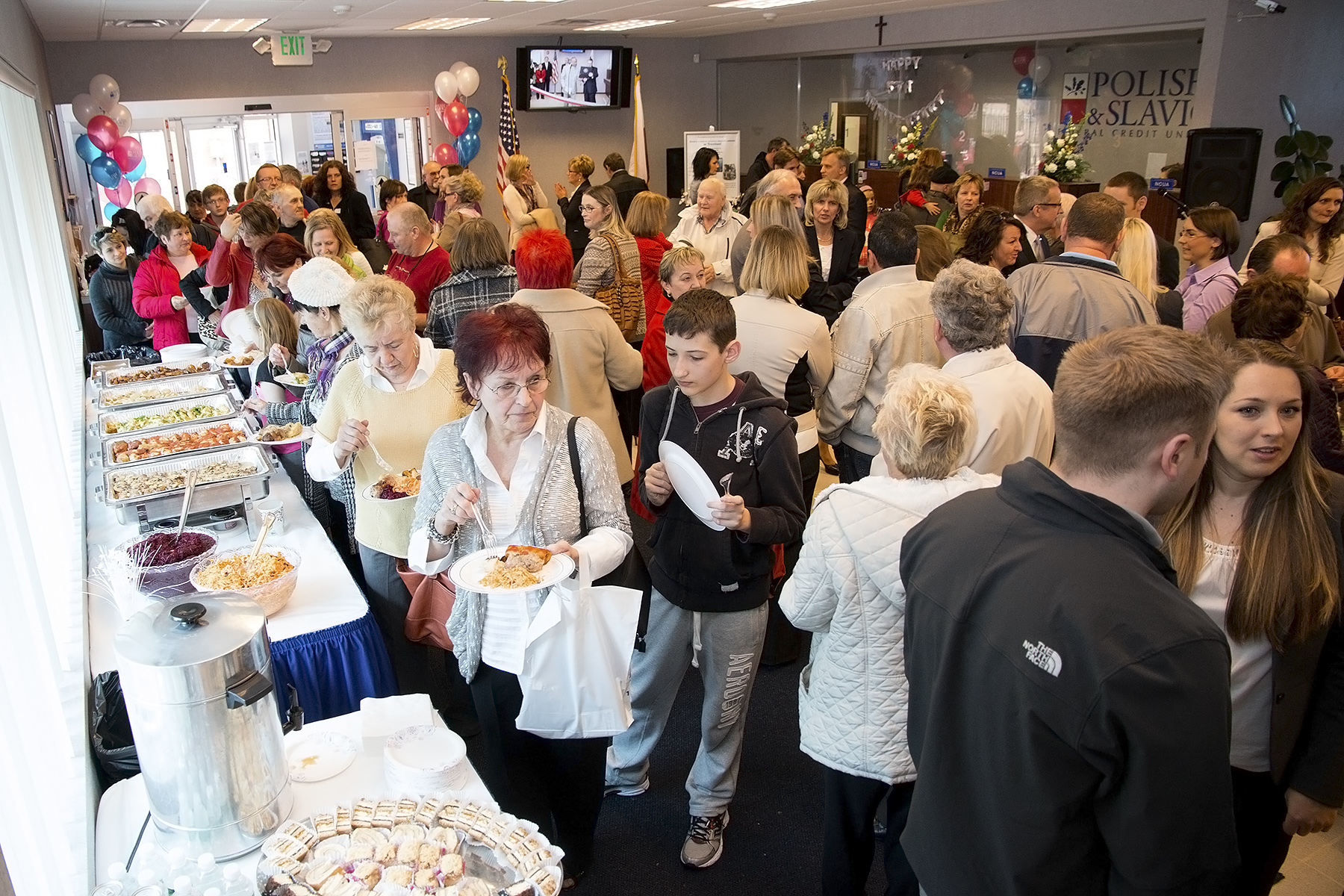 "I would like to thank you for your confidence in our institution. Thanks to members like you, our institution has been able to develop over the last 38 years" said Mr. Chmielewski, recalling that PSFCU assets now exceed $1.5 billion and the number of members of the PSFCU will exceed eighty thousand in the month of April.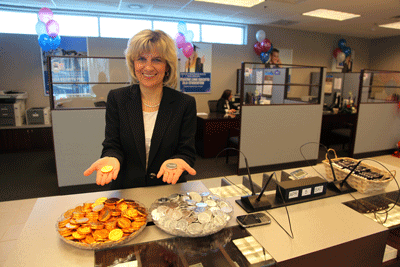 PSFCU Trenton Branch Manager Ms. Barbara Milewski presents anniversary chocolate tokens
Go to main navigation