Roundtable discussion at P&SFCU

The Polish & Slavic Federal Credit Union headquarters hosted a community meeting on the proposed legislation in the U.S. Congress concerning mortgage lending market.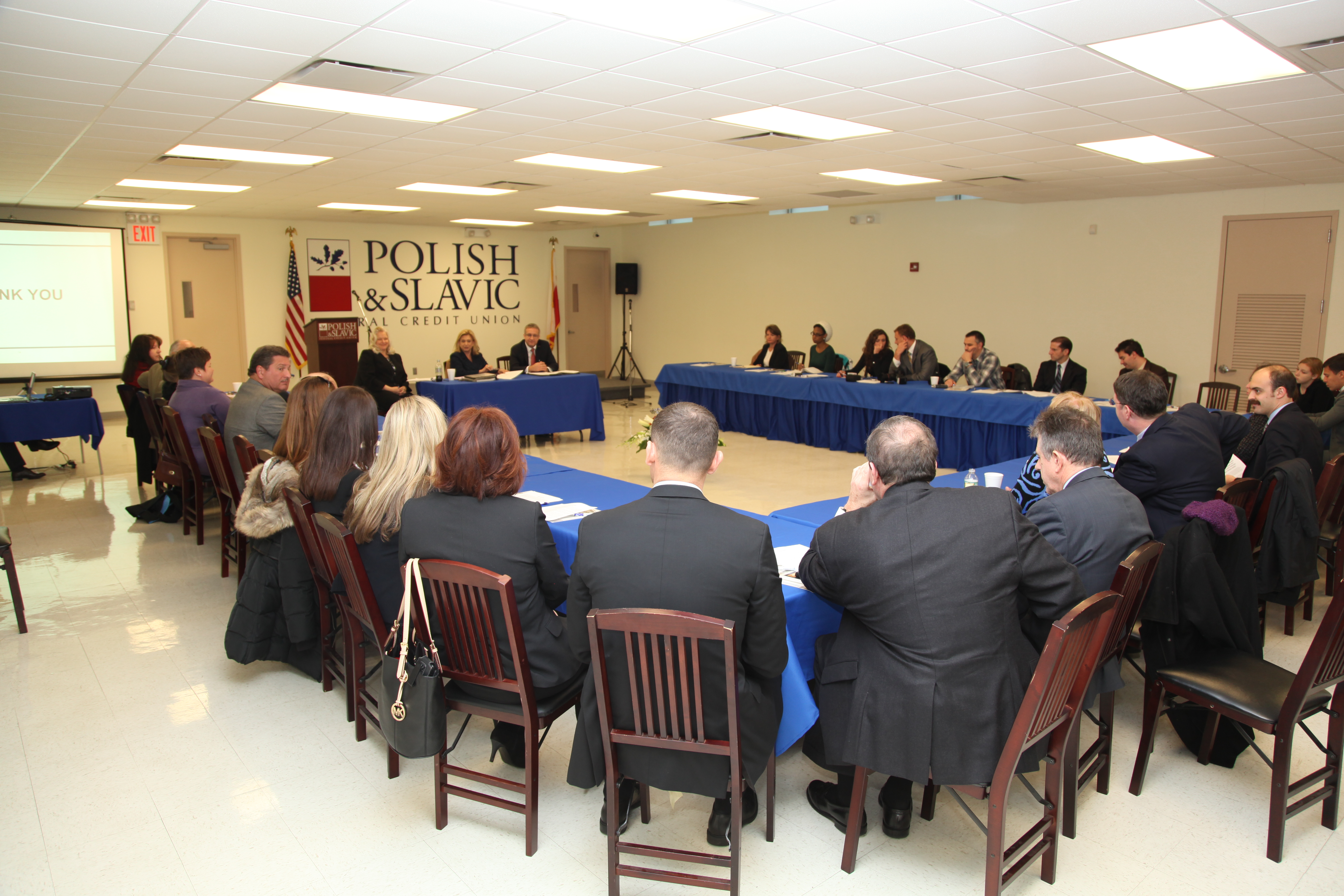 The meeting was attended by over 30 participants


The roundtable discussion was organized by Rep. Carolyn Maloney, who represents New York's 12th Congressional District, which includes Brooklyn, where the P&SFCU headquarters is located. The meeting was attended by representatives of financial institutions, local developers, members of the P&SFCU Board of Directors and senior staff. The group discussed issues related to the real estate market, construction, and mortgage banking.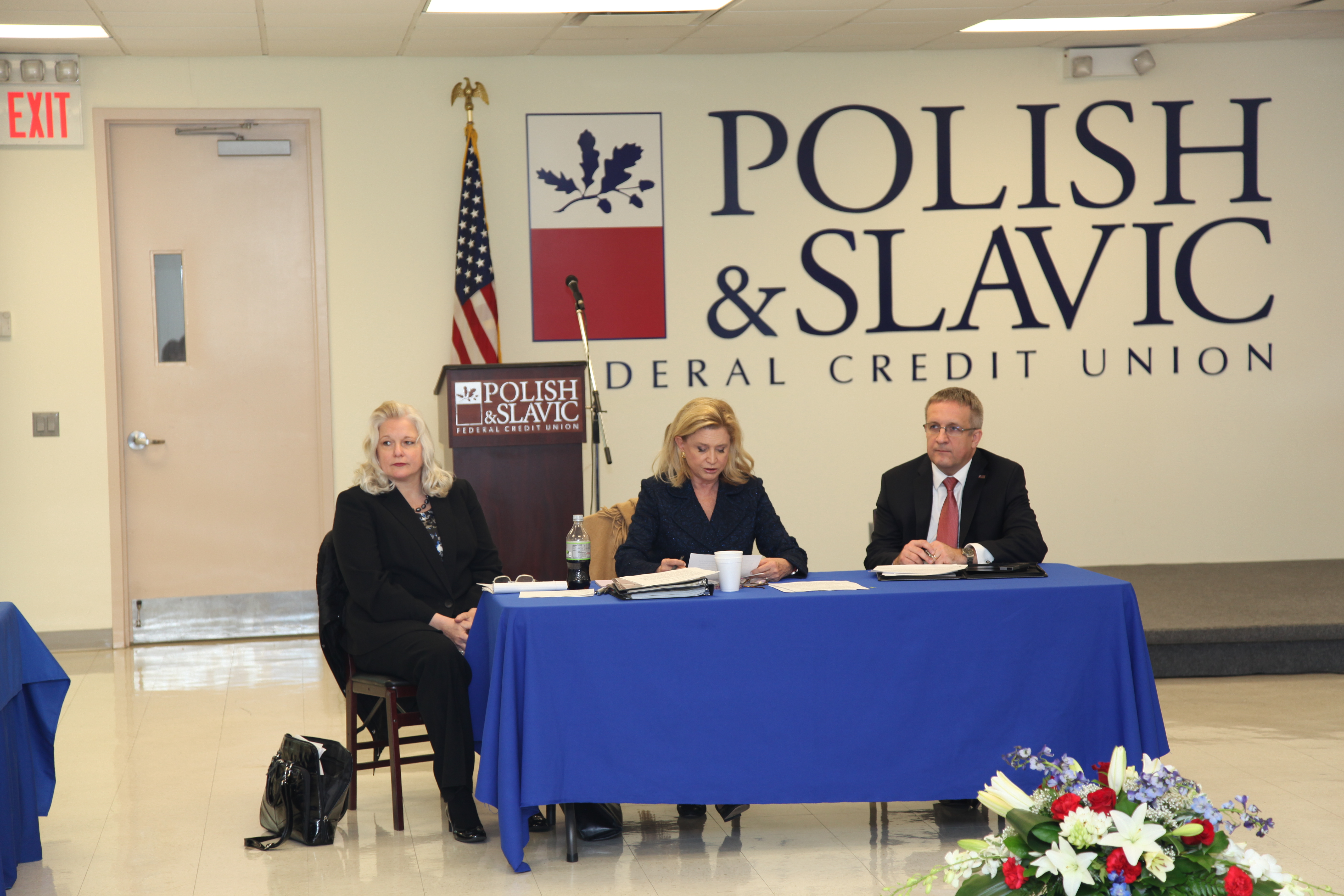 The meeting was opened by congresswoman Carolyn Maloney.
Next - Executive Director PSFCU Chmielewski

The discussion focused on the legislation proposed to the U.S. House of Representatives, which integrates the idea of winding Fannie Mae and Freddie Mac - two government mortgage agencies -which could result in the disappearance of 30-year mortgages from the market. "Fannie Mae and Freddie Mac provide people the opportunity to purchase a home, and make the American Dream a reality. They allow more than 60 percent of American people to own their homes and apartments," Rep. Maloney said. In her opinion, the proposed legislation would disproportionally hit mainly young people and single mothers with children.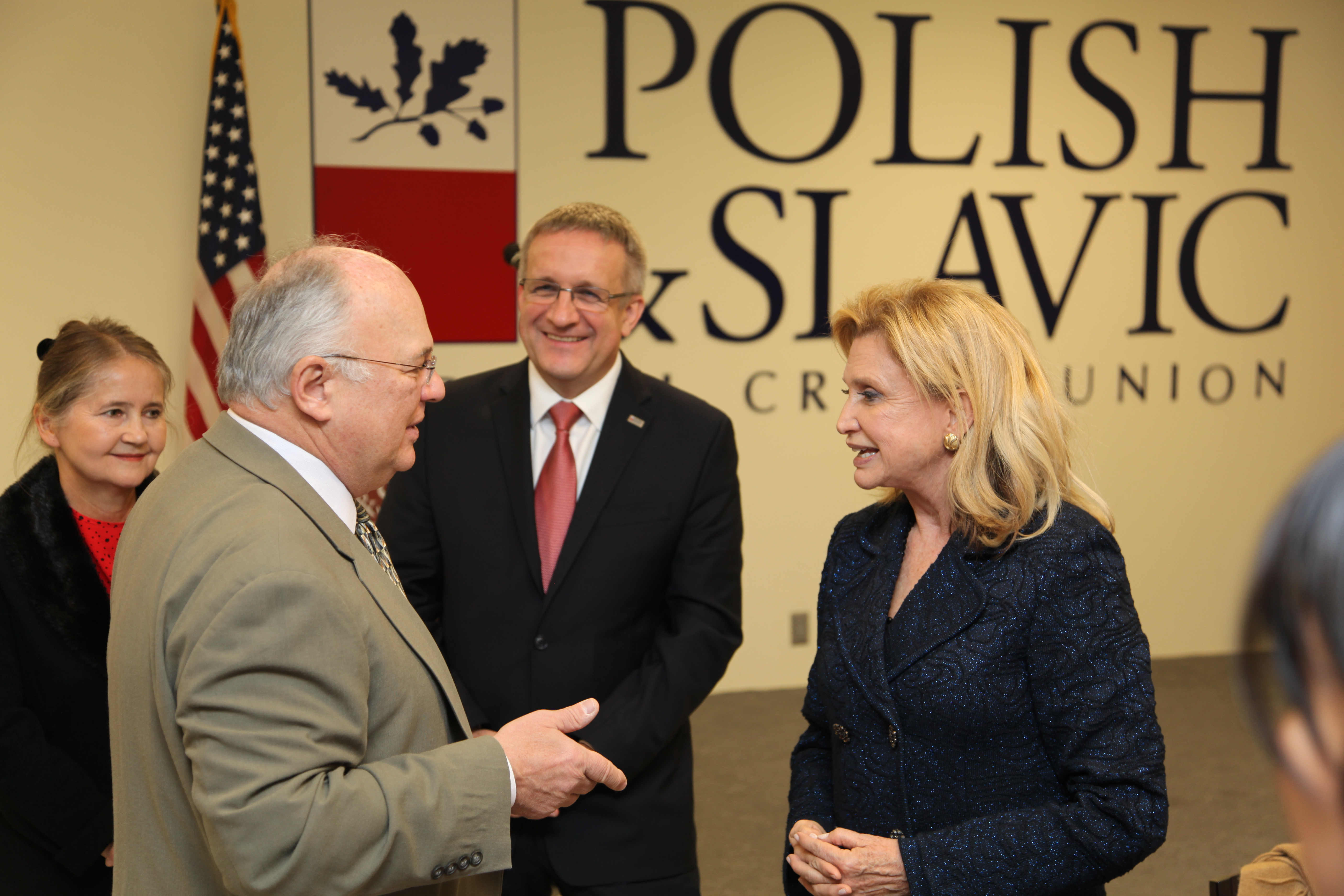 A heated discussion during the meeting

"Removal of 30-year mortgage loans with fixed interest rates would be a very bad move, and would significantly affect our community, including members of our Credit Union," said P&SFCU CEO Bogdan Chmielewski. "It is easier for our members to qualify for a loan under current criteria because it is based on smaller monthly payments. In addition, having a fixed interest rate is easier to plan your budget, which is not entirely to be expected if the interest rate is adjustable."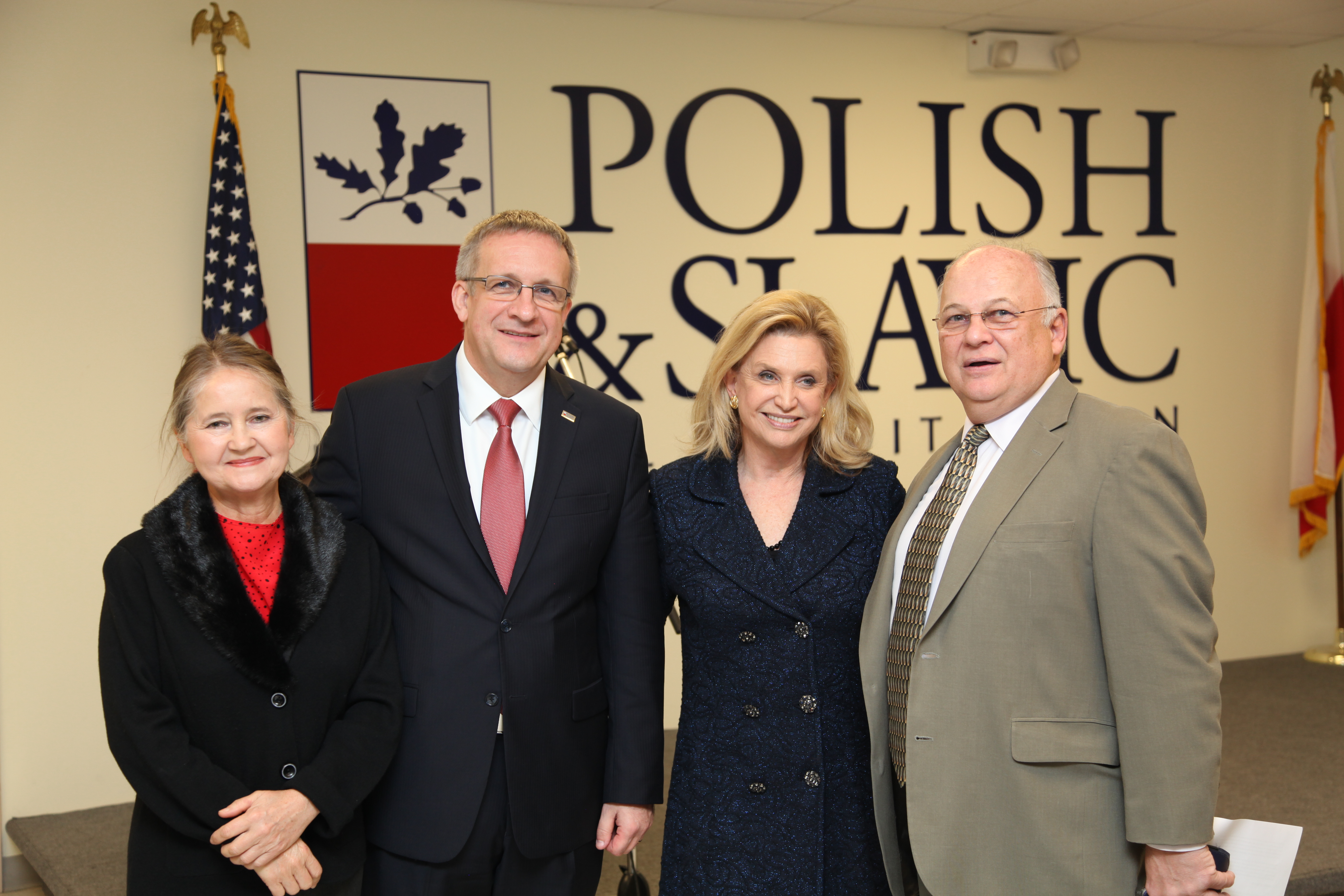 First Vice-Chairperson of the PSFCU Board of Directors Elizabeth Baumgartner,
Executive Director PSFCU Bogdan Chmielewski
congresswoman Carolyn Maloney, businessman Richard Mazur

As the Ranking Member in the U.S. House of Representatives subcommittee on financial services, Rep. Maloney declared that she would support solutions which will contribute to an increase in the number of property owners across the country.

The most up-to-date information about P&SFCU can be found on Twitter (@PolishSlavicFCU), Facebook (https://www.facebook.com/NaszaUnia) and YouTube (NaszaUniaTV).

Go to main navigation