PSFCU October's Promotion Success
Every year P&SFCU has Polish Heritage Month promotion. This year's promotion was a great success. Our Union got 1,732 new CD's for total of $46.8 million. There were also 133 new mortgage applications for total of $27.8 million. We want to thank all Our Members for making this great success possible.
The most up-to-date information about P&SFCU can be found on Twitter (@PolishSlavicFCU), Facebook (https://www.facebook.com/NaszaUnia) and YouTube (NaszaUniaTV).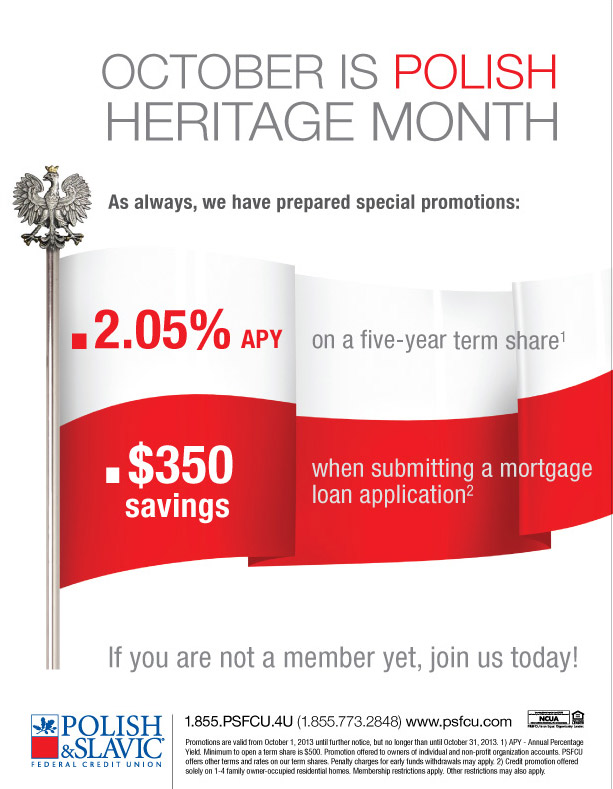 Go to main navigation