Fifth Avenue in Red & White

For the 76th consecutive year, thousands of Polish-Americans marched down New York's famous Fifth Avenue to manifest their commitment to their heritage. This year's Pulaski Day Parade was held under the slogan "March Polonia, March Brave Nation". Polish & Slavic Federal Credit Union was the main sponsor of the event, and has been a proud supporter for many years.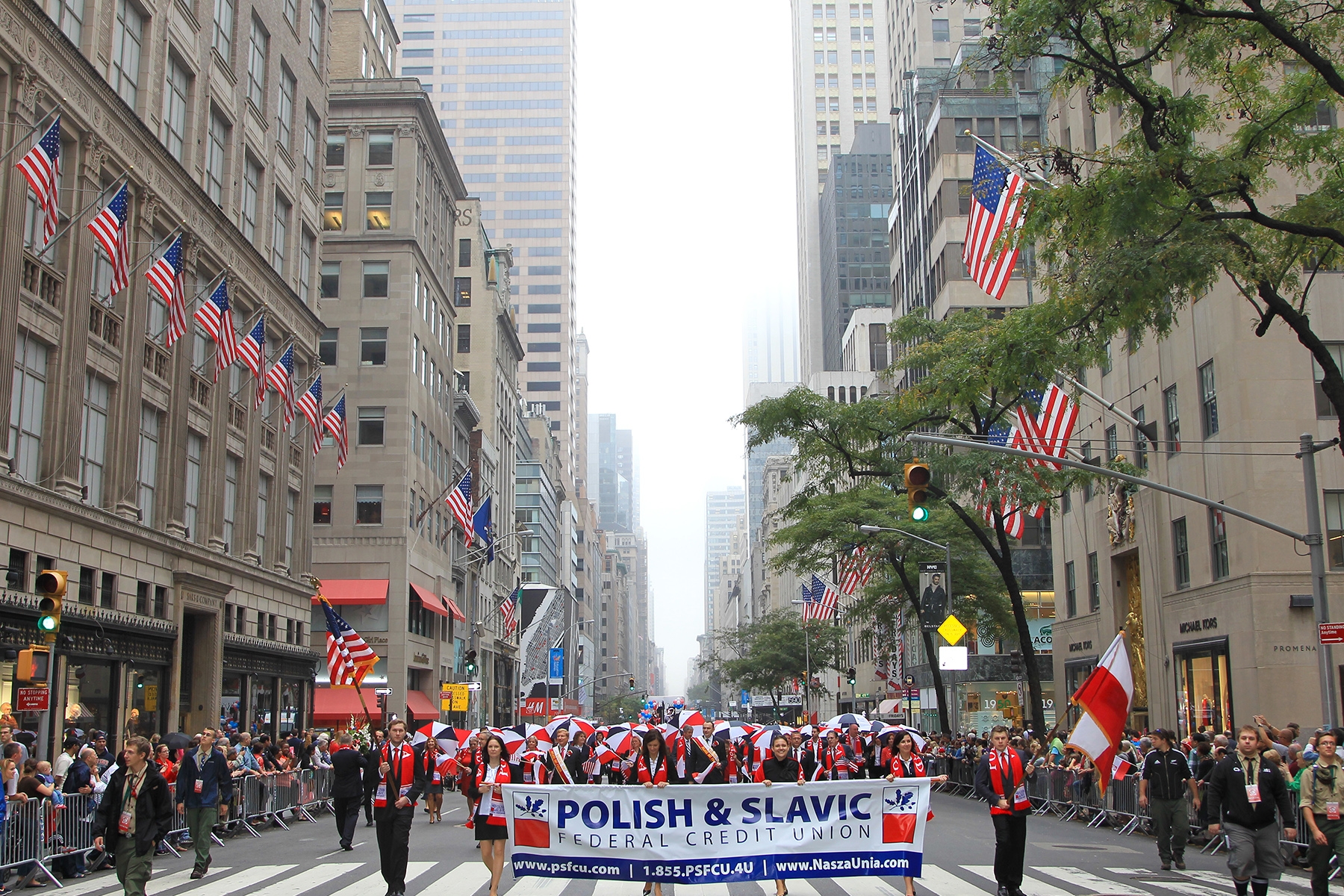 PSFCU contingent during the Pulaski Day Parade

As every year since 1936, the Pulaski Day Parade has been held on Fifth Avenue. For almost five hours, thousands of Polish-Americans marched accompanied by floats adorned in white and red. This year's parade was attended by over 150 Polish-American organizations and parishes (from New York, New Jersey, and Illinois) , and included 30 bands. Also in the lineup was motley of 150 riders on motorcycles -which included the Polish Husaria among other groups- all decorated in patriotic colors. The event honors the Polish hero of both nations: General Casimir Pulaski, the founder of the American cavalry, who died in 1779 at the Battle of Savannah.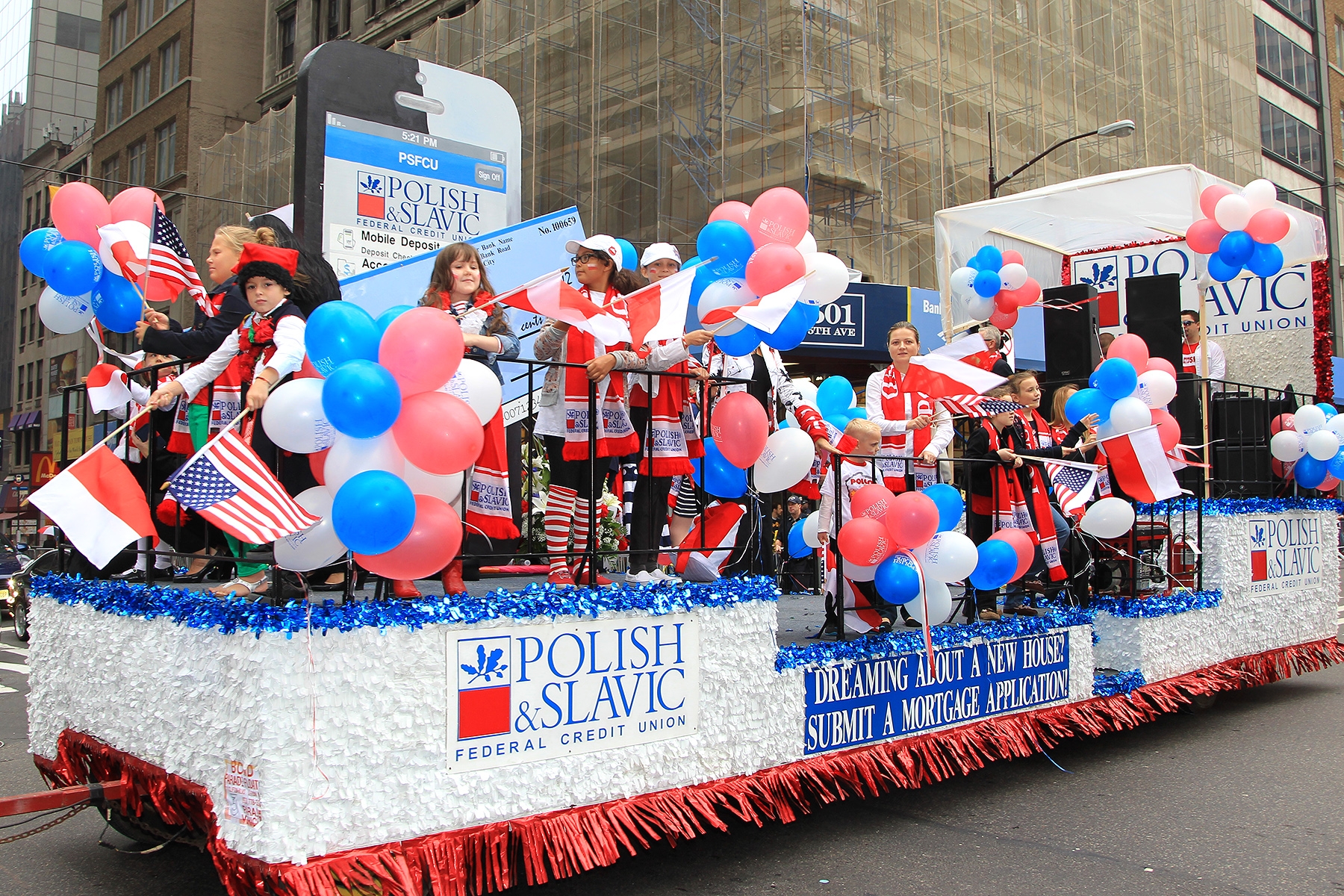 PSFCU float

Leading the second oldest parade in New York City was Grand Marshal Michael Kulawik, accompanied by Rep. Carolyn B. Maloney (D-NY), representing the Greenpoint district.This year's Honorary Marshals were National Credit Union Administration (NCUA) Board Member Michael E. Fryzel, Polish senator Grzegorz Bierecki, President of the World Council of Credit Unions Conference (WOCCU) and member of Polish parliament Adam Kwiatkowski.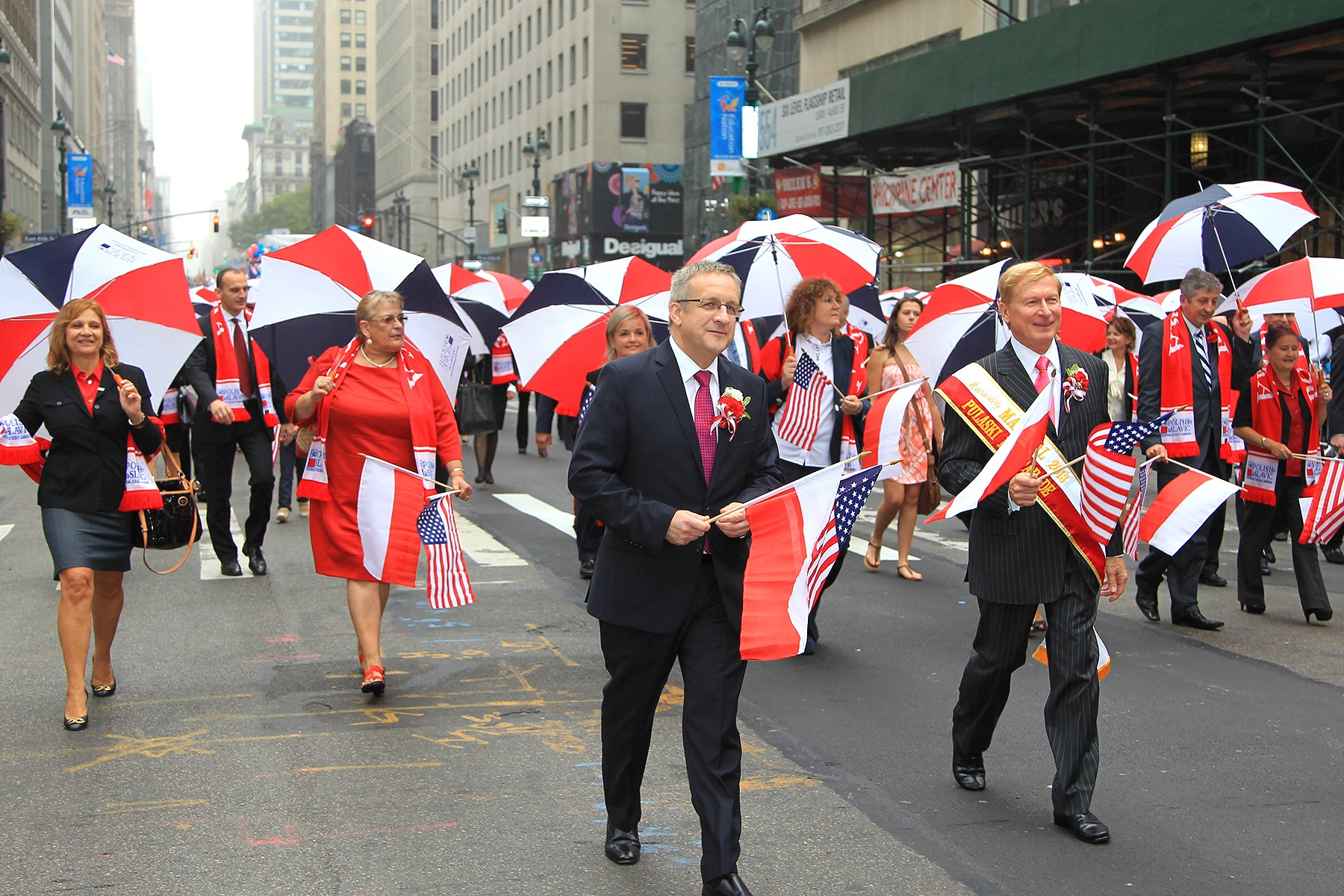 Mr. Michael Fryzel with PSFCU Board of Directors and Management
As every year, Polish & Slavic Federal Credit Union employees, representatives of the Board of Directors, and senior management proudly marched down Fifth Avenue. "We are so proud as a sponsor. It's a great tradition that should be continued - said Krzysztof Matyszczyk, chairman of the Board of Directors of the PSFCU.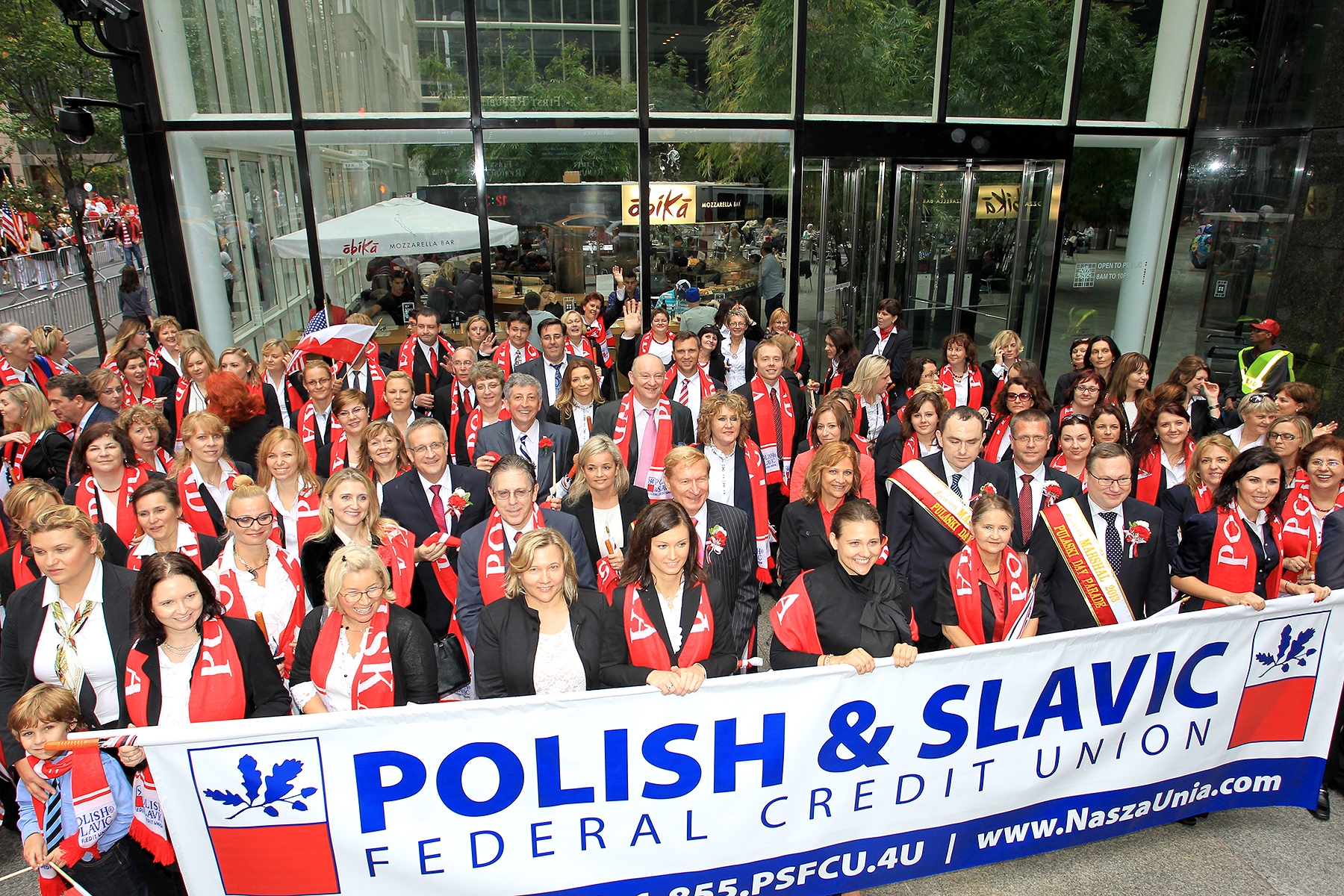 Memory pictures with PSFCU Board of Directors, Management, Employees
and invited guests
Go to main navigation