The annual Business4U was held on Saturday, February 5, 2011 at the Consulate General of the Republic of Poland in New York. For the fourth time, the Polish & Slavic Federal Credit Union served as the main sponsor of the event, geared specifically toward persons launching, or planning to launch their own enterprise.
This year, aside from an interesting multimedia presentation of our offers for entrepreneurs, PSFCU also prepared a number of attractions: three prizes of $100 each which where drawn from a list of meeting participants, as well as many practical and useful gadgets.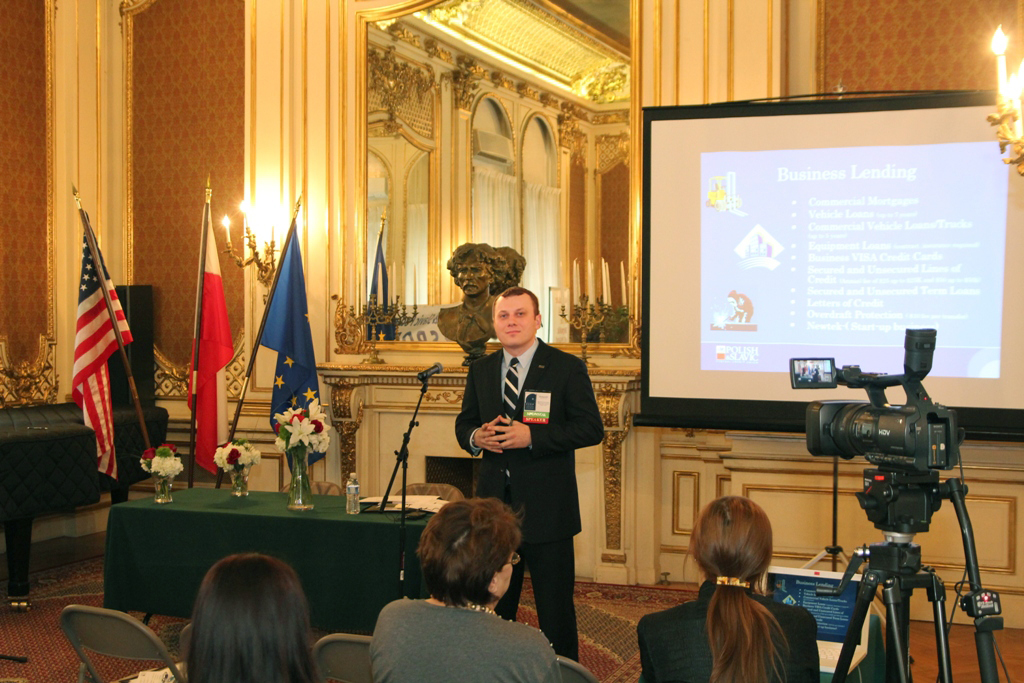 PSFCU Business Relationship Manager during his presentation
(Photo by Jiri "George" Cermak)
After the presentation, attendees had an opportunity to consult PSFCU employees and obtain detailed information not only about our business offer, but also about our personal financial services for individuals.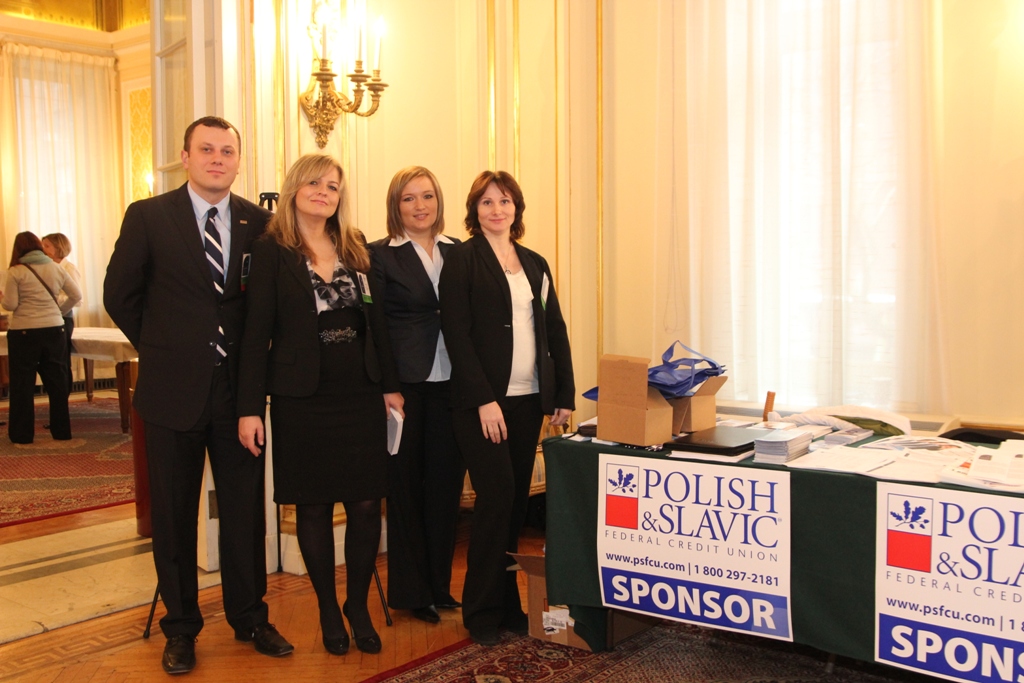 PSFCU representatives by the marketing table
(Photo by Jiri "George" Cermak)
Our Credit Union's display table was stocked with company premiums and everyone who submitted an application for a business credit card or a business line of credit received an attractive document holder. At the entrance to the Consulate, every participant received also a gift bag with the very popular 2011 PSFCU calendar.

Our Credit Union was represented by Business Relationship Managers Ms. Małgorzata Jacheć and Mr. Krzysztof Lubas, as well as by Ms. Krystyna Figiel, Manager of PSFCU branch located at 140 Greenpoint Ave. The presentation of PSFCU financing opportunities for businesses was made by Mr. Krzysztof Lubas.

How to Run Your Own Business?
Our Credit Union Sponsors Business4U
Go to main navigation