Informational IRA Seminar at Our Credit Union



A 2010 seminar devoted to Individual Retirement Accounts offered by our Credit Union took place on Thursday, March 4, at the PSFCU branch located at Grand Ave. in Maspeth, NY. The nearly hour-long session was presented by Ms. Renata Konopka-Gaweł, our IRA Specialist. In the course of her multimedia presentation, Ms. Konopka-Gaweł discussed the types of IRA accounts offered both to individuals and businesses, stressing the advantages of each account type.

The seminar, organized at the request of our members, was attended by over a dozen persons interested in these accounts. Mr. Stanisław Junik, one of the attendees, learned about the seminar from an ad placed in a nearby parish church. "I don't have an IRA account yet and I don't know exactly what it is because everyone I talk to tells me something different," Mr. Junik said. "I only know that it allows me to save money for retirement and that I can make a tax deduction. I came here because I know that I will get solid, reliable information on this subject. I'm glad you have organized this seminar."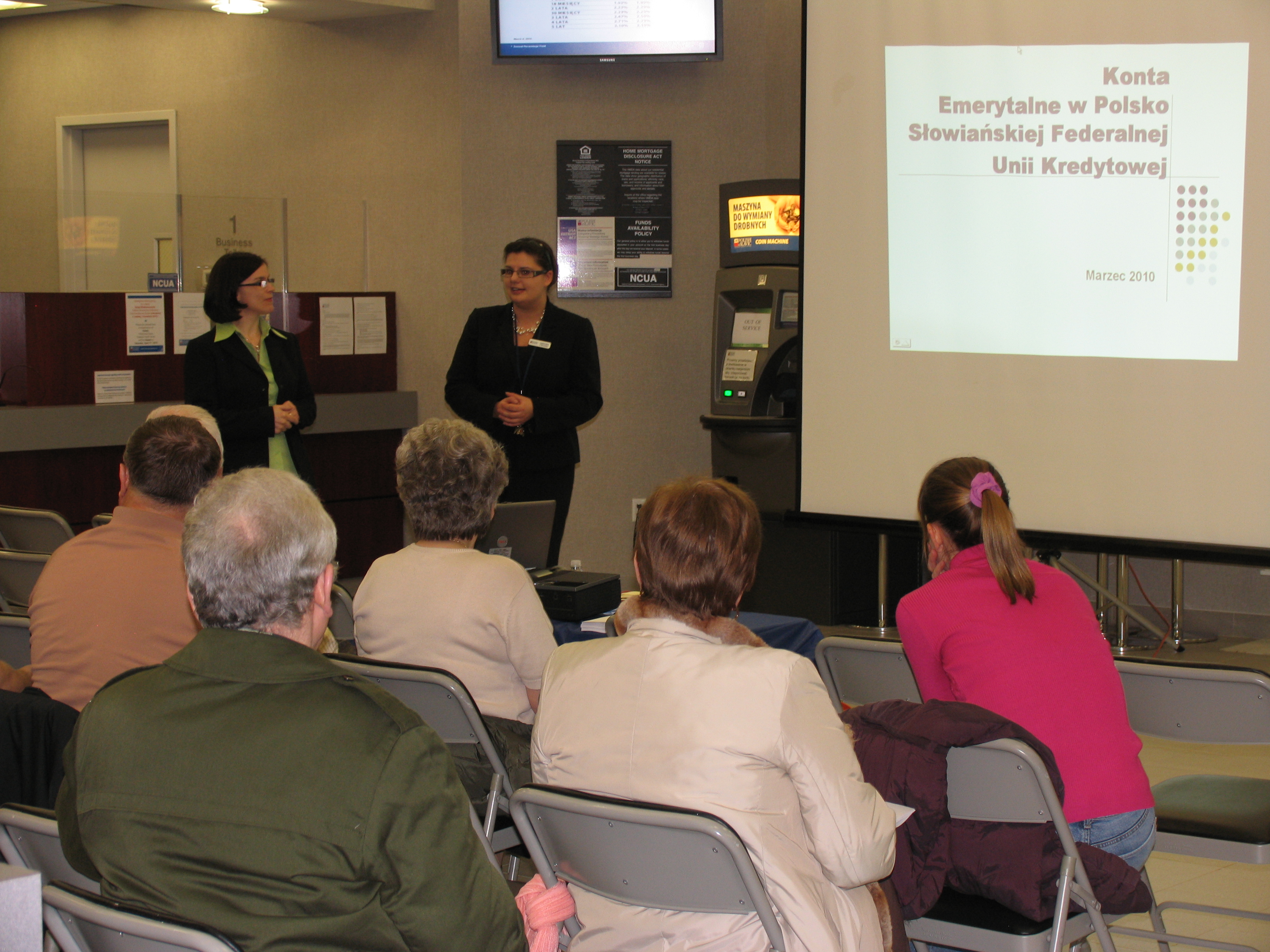 Ms. Agnieszka Chwatko, Maspeth Br. Manager welcomes all guests
After the presentation, attendees had an opportunity to ask questions about IRA accounts. They were also provided with refreshments and small gifts. "We are very happy with this seminar," said Jadwiga and Jerzy Grodzki. "We have had a PSFCU account for 24 years. We do have an IRA account at a different bank. We came to this meeting because we want to transfer our money to the Credit Union. We know that our savings will be safe here," Ms. Grodzki added.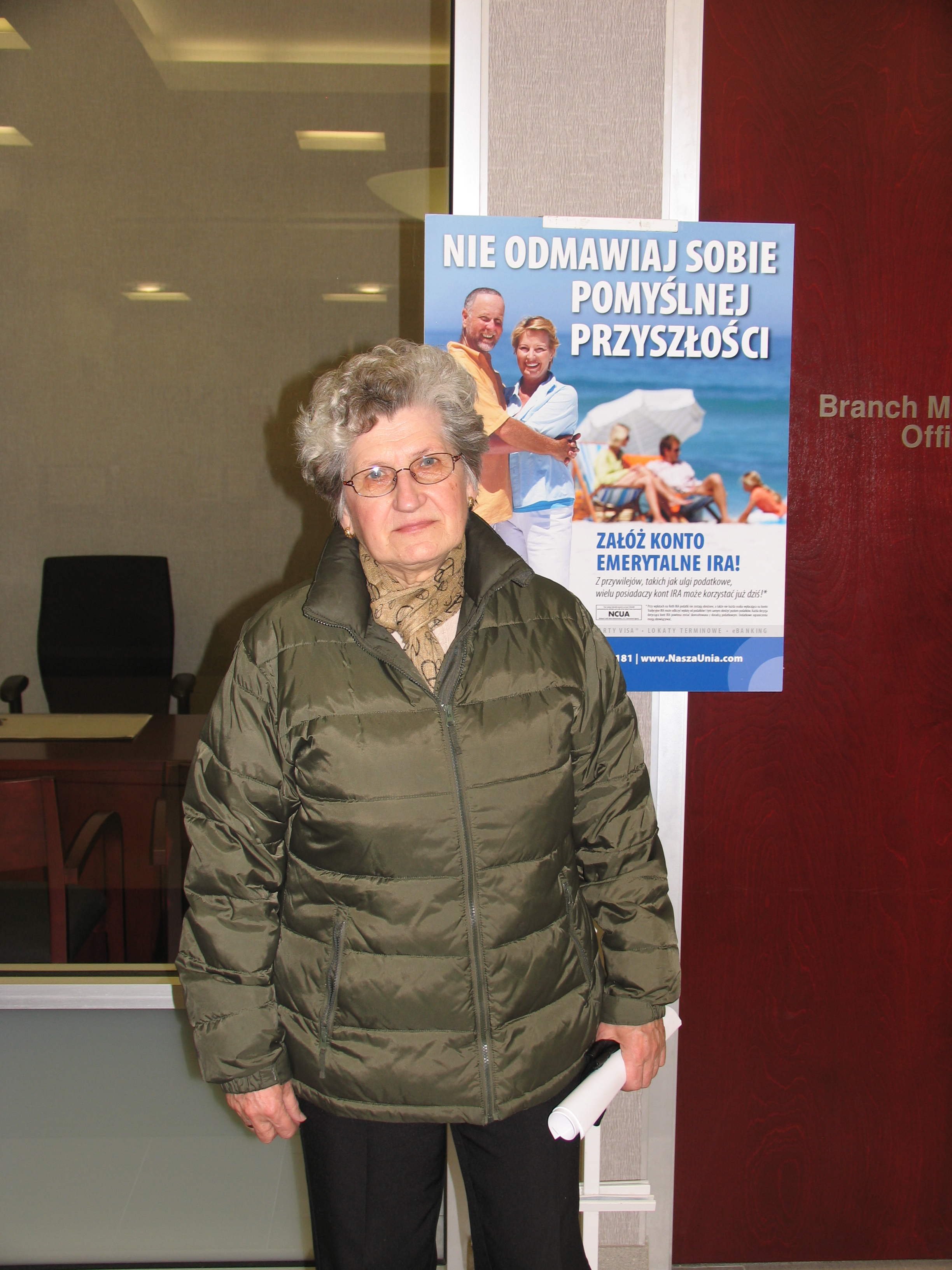 Ms. Jadwiga Grodzka with the promo poster in the background
It's worth mentioning that our Maspeth branch is one of the largest and most modern of all PSFCU branches. Its ten employees serve our members using six teller stations, a conference room and four MSR stations. Ms. Agnieszka Chwatko, Mapeth Branch Manager, assured us that PSFCU would hold a lot more of such events.

Go to main navigation