Our Credit Union Helps Children in Poland
Since 2006, PSFCU's Human Resources Department has been organizing a support program for orphanages in Poland. "Be a Santa Claus" is an internal, extremely popular initiative of the Credit Union's employees and Board of Directors.

The project was created to benefit children in the Polish orphanages by providing them with Christmas presents. Our Credit Union, as a financial institution, sponsors over 170 Polish-American organizations. However, PSFCU's employees and Board of Directors members also felt the need to help their fellow Poles in their native land; therefore they chose to support Polish orphanages.

"There is often a shortage of funds in government-financed institutions; these institutions often cannot afford to buy basic items, not to mention Christmas presents for children. That is why we feel that sending even small gifts for these children is very important because it makes them happy" - said Agata Krol, the program's originator.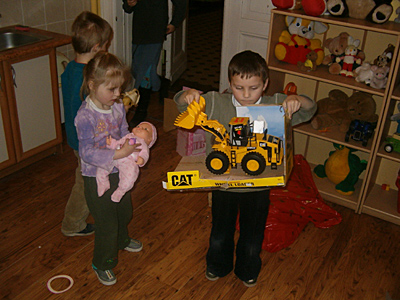 Children in Chociule orphanage unwrap the presents from United States
The employees of many PSFCU's departments and the members of the Board of Directors expressed their willingness to participate in the program. Everyone wanted to bring a smile to the faces of the orphanages' little residents. It quickly turned out that there are more sponsors than children. As a result, 80 children in the Chociule and Jawor orphanages received not one, but several gifts each from the employees of the Polish Credit Union overseas.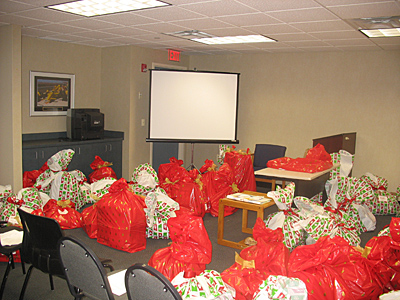 Gifts from PSFCU employees and management
This year, the employees chose at random two orphanages that they will sponsor; one in Katy Wroclawskie and the other in Cieszyn. Gifts for 65 children will be shipped well ahead of Christmas to make sure they reach their destination on time.

Over 100 employees, and the members of the Board of Directors took part in this year's program, for which we are very grateful. We look forward to keeping up that noble tradition in the years to come.
Go to main navigation