An award ceremony for responding to our Membership survey
An award ceremony held in connection with the prize drawing for responding to our Membership survey took place on June 24, 2008 at the PSFCU headquarters in Greenpoint.
The Membership survey aimed at gauging our Members' satisfaction with PSFCU's products and services. The prize drawing was open to all Members who mailed back filled out survey questionnaires prior to the project deadline. Our Credit Union rewarded the Members with three monetary prizes: $500, $300 and $200.
The three winners, Edmund Pokładowski, Grzegorz Pietrusa and Stanisław Kuźniar received their awards from PSFCU Chief Operating Officer, Ms. Agnieszka Poslednik.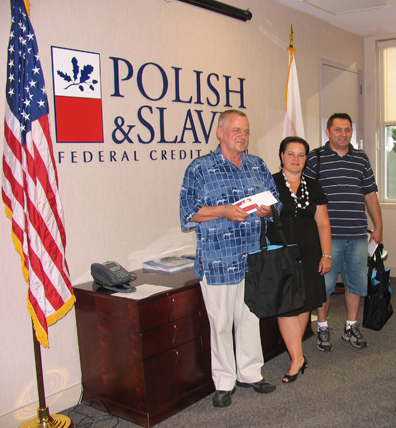 Edmund Pokładowski i Grzegorz Pietrusa with Chief Operating Officer Agnieszką Poślednik
Mr. Stanisław Kuźniar, who resides in New Jersey, received his prize at our Operations Center in Fairfield.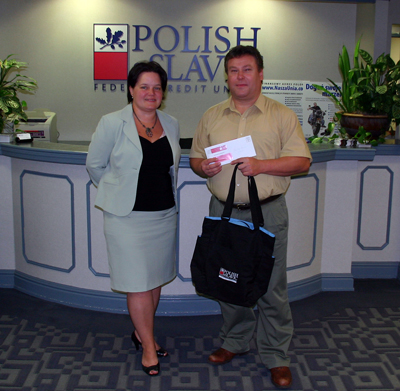 Stanisław Kuźniar with Chief Operating Officer Agnieszka Poślednik


Thank you for taking part in our survey!

Go to main navigation