PSFCU Internet Banking Seminar at the Holy Cross School, Maspeth, NY

Anna Branaś oraz Ewa Cedrowski, employees of the PSFCU branch at 100 McGuinness Blvd., visited the Holy Cross School in Maspeth, NY on Sunday, April 13. During a computer course for adults, organized by the school, they conducted a 40-minute seminar on PSFCU Internet Banking. The educational event was held in a friendly, relaxing atmosphere; while presenting PSFCU's www.NaszaUnia.com homepage, our employees showed how easy and convenient it is, without leaving one's home, to manage personal finances, transfer funds between accounts, order checkbooks or even pay one's bills.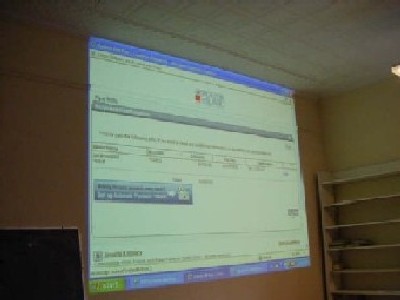 Presentation of the www.NaszaUnia.com webpage

The event met with a lot of interest, evident from the amount of questions asked by the participants. Our representatives provided exhaustive answers to all questions asked by our Members, e.g. concerning protecting our Web page against identity thieves or possibilities of opening minor accounts for children.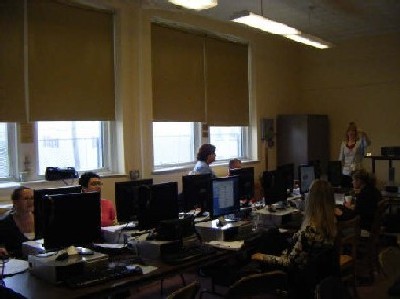 Seminar audience during lecture
The McGuinness branch employees prepared gifts for all participants. Each member of the audience received company premiums bearing PSFCU logo.

Our Credit Union strives to be close to all our members, therefore we will certainly organize more such events.
Go to main navigation