Maryla Rodowicz in Greenpoint
On Wednesday October 25, Maryla Rodowicz met with fans in Greenpoint, New York. Over 100 fans, members of the Polish & Slavic Federal Credit Union, were waiting for the Polish singing star in the conference room of the PSFCU McGuinness branch.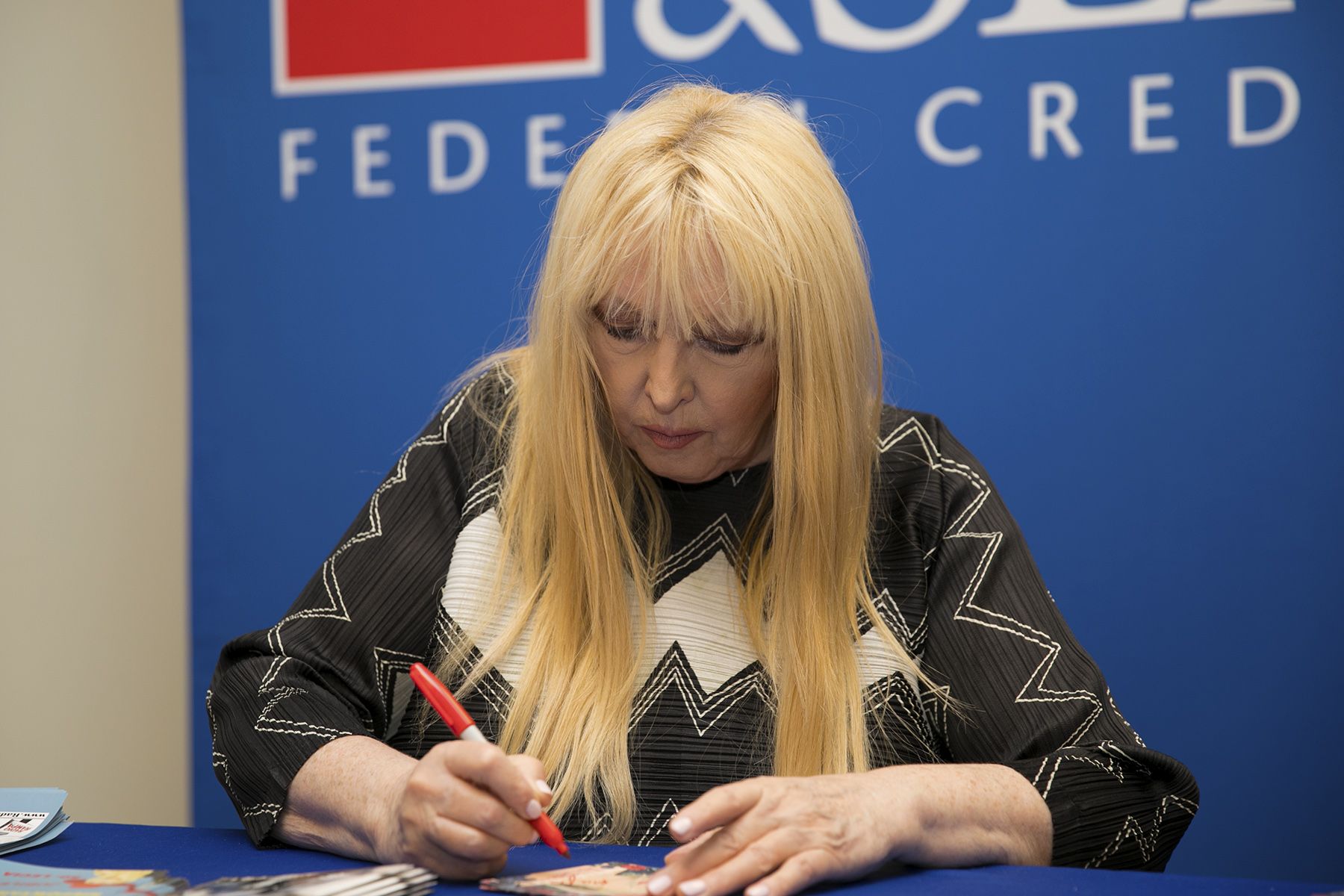 Maryla Rodowicz was greeted at her entrance by an ovation and the words: "Welcome to Greenpoint, the heart of New York's Polish community". "It is a real honor for our Credit Union to be your host, and I say that on behalf of the PSFCU members as well as my own behalf, because we are all your fans," said PSFCU Chief Executive Officer Bogdan Chmielewski, as he and First Vice-Chairperson of the Board Malgorzata Wadolowska presented Ms. Rodowicz with a huge bouquet of flowers. On the occasion of the 50th anniversary of her artistic career, Maryla Rodowicz received a beautiful cake made personally by Halina Medlarz, an employee of the PSFCU Ridgewood branch.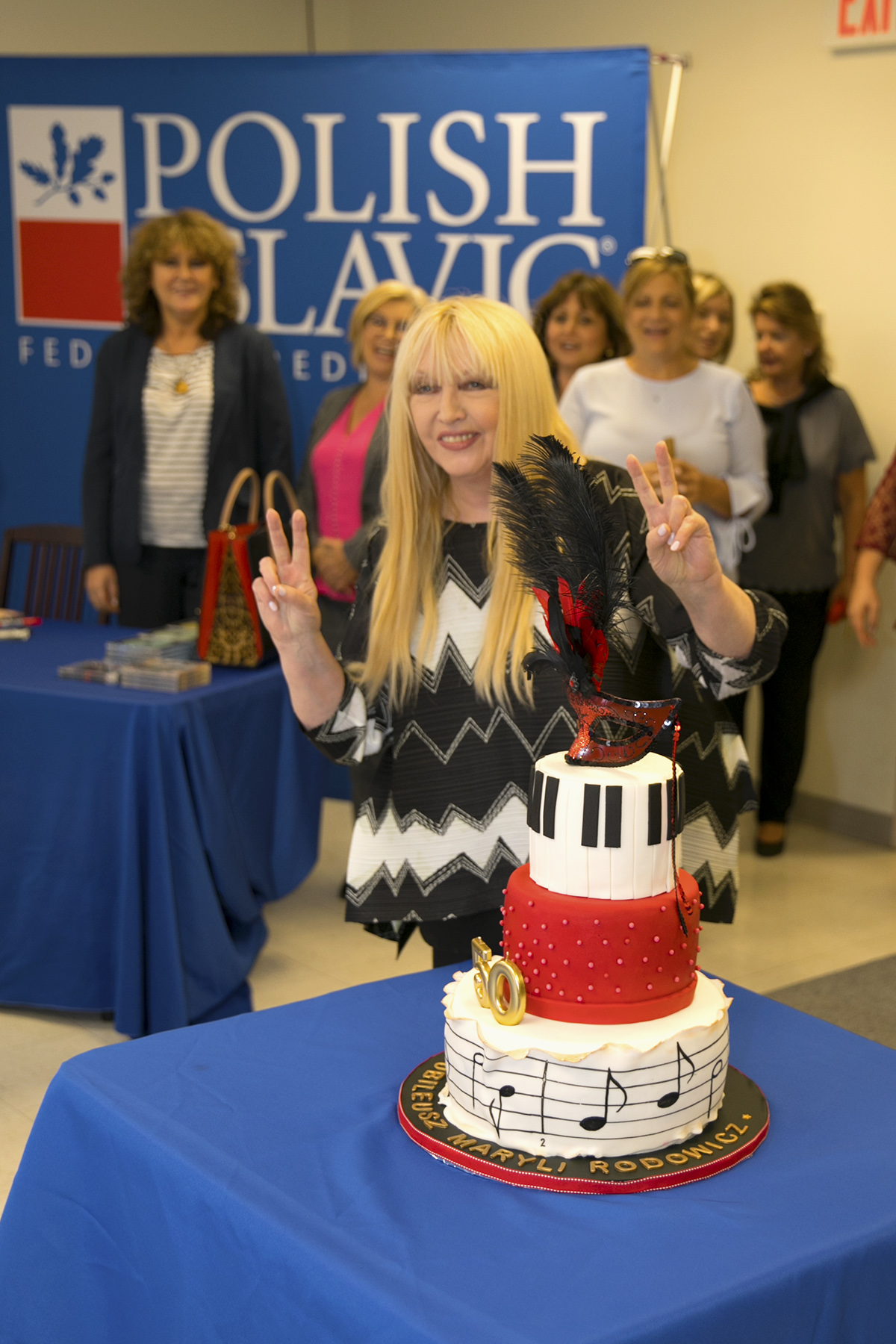 Then for over an hour, Maryla Rodowicz patiently gave out autographs and posed for photos with her fans. "I did not expect such a warm welcome and so many people. Thank you sincerely," said the songstress after the meeting. Ms. Rodowicz came to the United States for concerts in Chicago as well as at venues in Lodi and Trenton, New Jersey.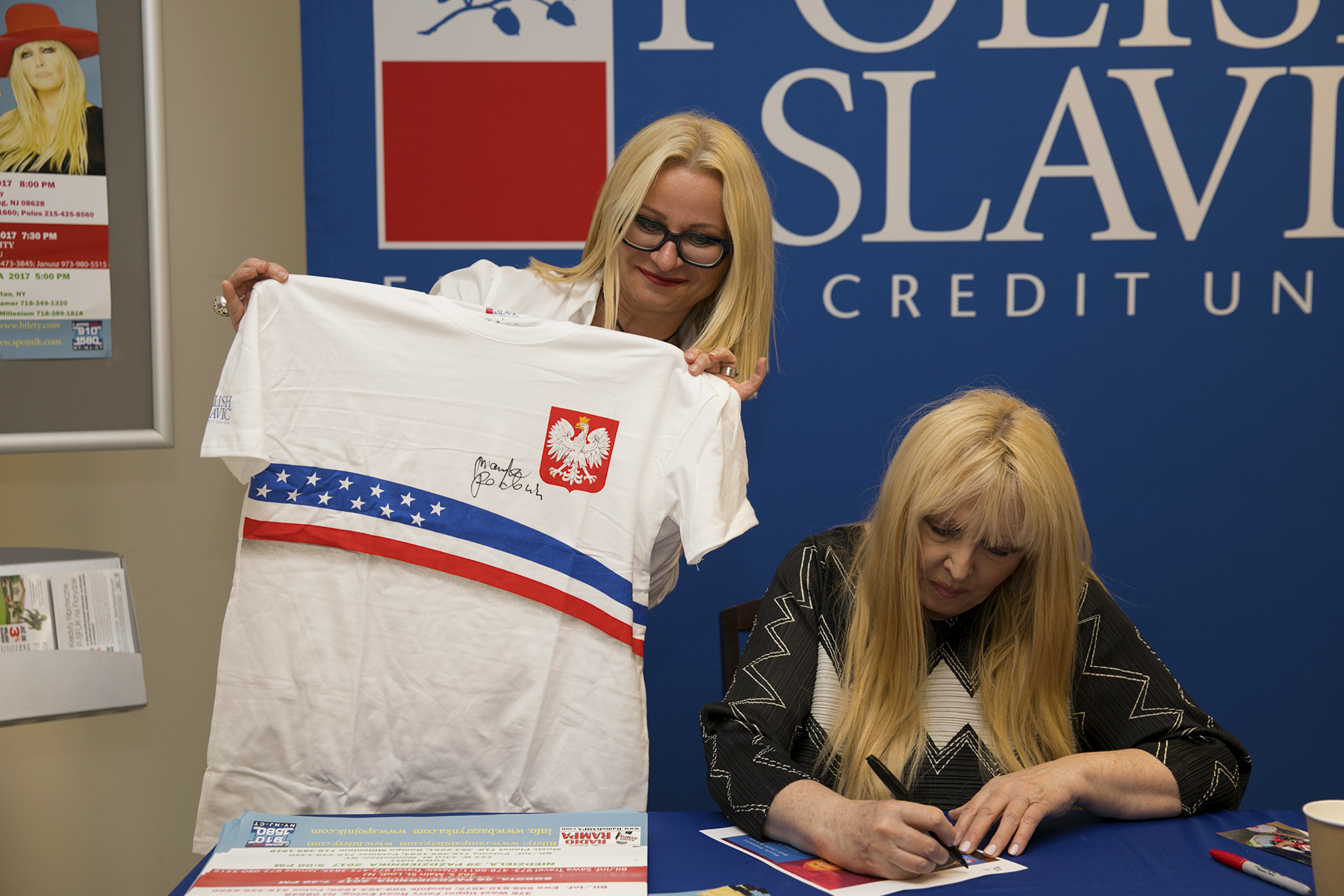 Go to main navigation