PSFCU Celebrates Polish Heritage Month Throughout October
The annual Gen. Pulaski Day Parade along Manhattan's Fifth Avenue on October 1 serves to kick-off National Polish Heritage Month every October. This year, the 80th edition of the colorful and culturally-rich parade was sponsored by the Polish & Slavic Federal Credit Union for the 30th consecutive year.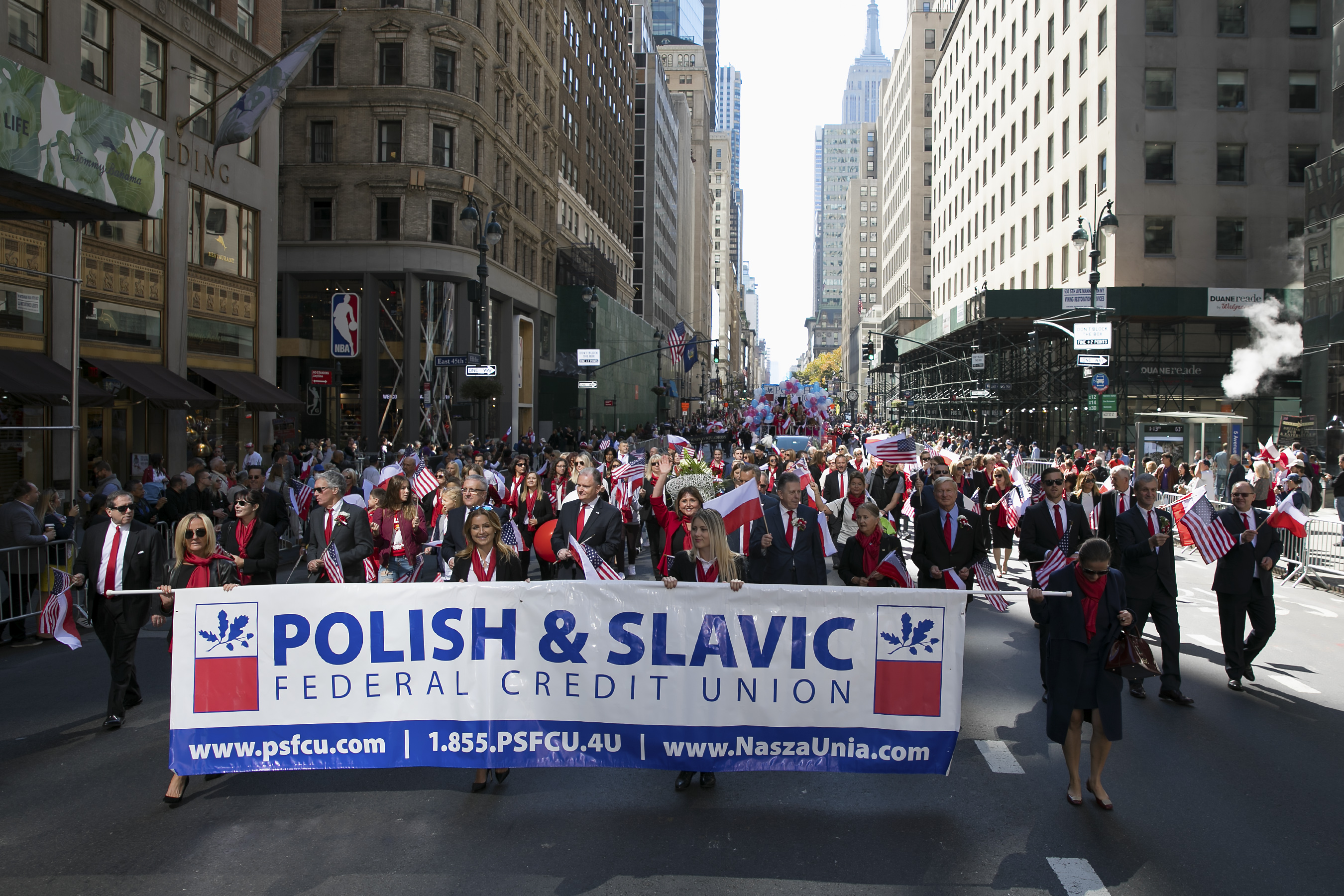 As the event's main sponsor, PSFCU's lead float featured an impressive contingent of credit union representatives and special guests, including J. Mark McWatters, chairman of the board of the National Credit Union Administration, and Michael Fryzel, former chairman of the NCUA, and the first Polish-American to hold that organization's top post. For the first time, New York and New Jersey Branches also marched on New York's Fifth Avenue. More: http://www.youtube.com/watch?v=i5r8e0rqM-E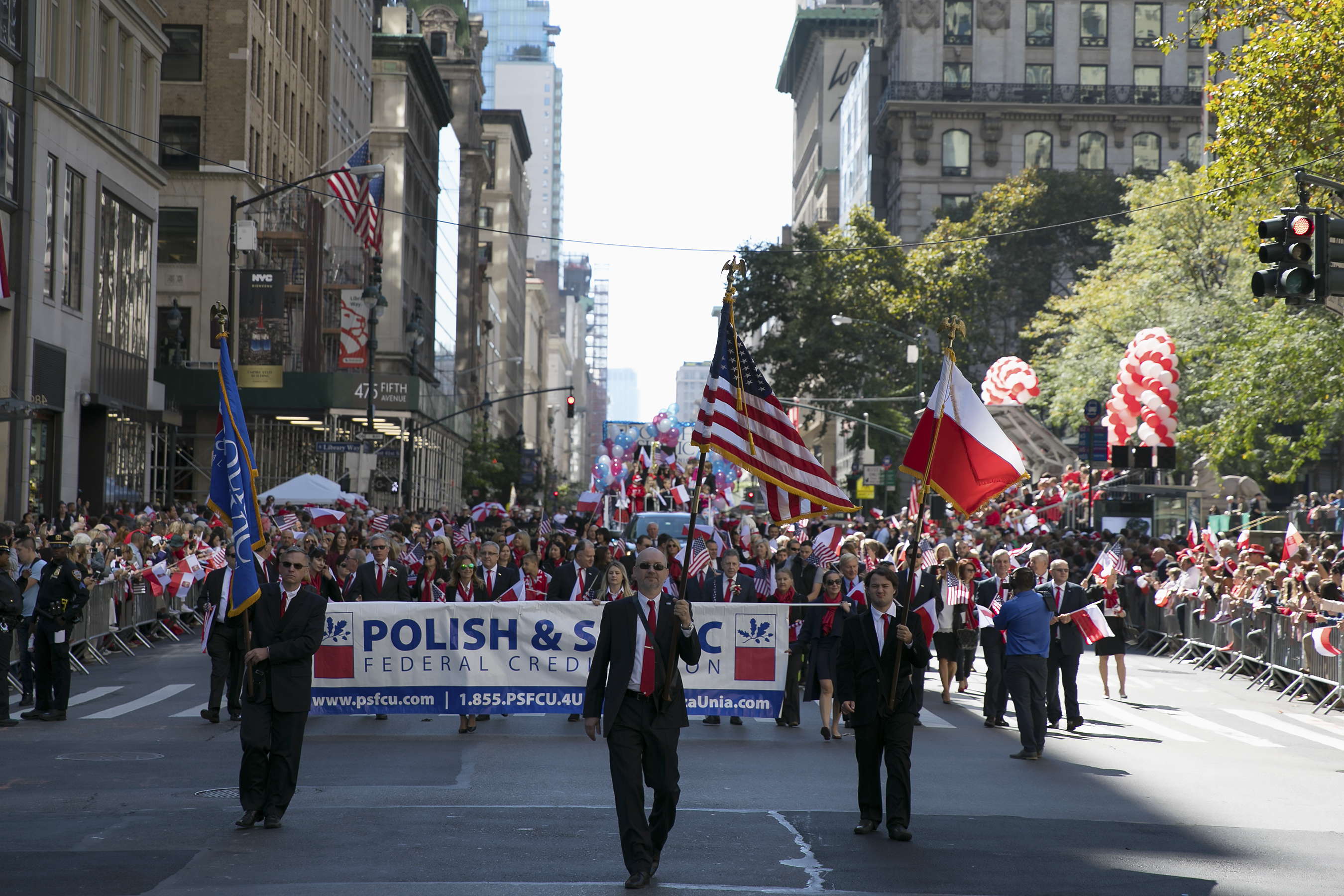 As the largest Polish financial institution outside of Poland, the largest ethnic credit union in the U.S., PSFCU has over a $1.8 billion in assets and 17 branches. Serving 125 thousand people in three states: New York, New Jersey, and Illinois, PSFCU is the real voice of Polish-Americans.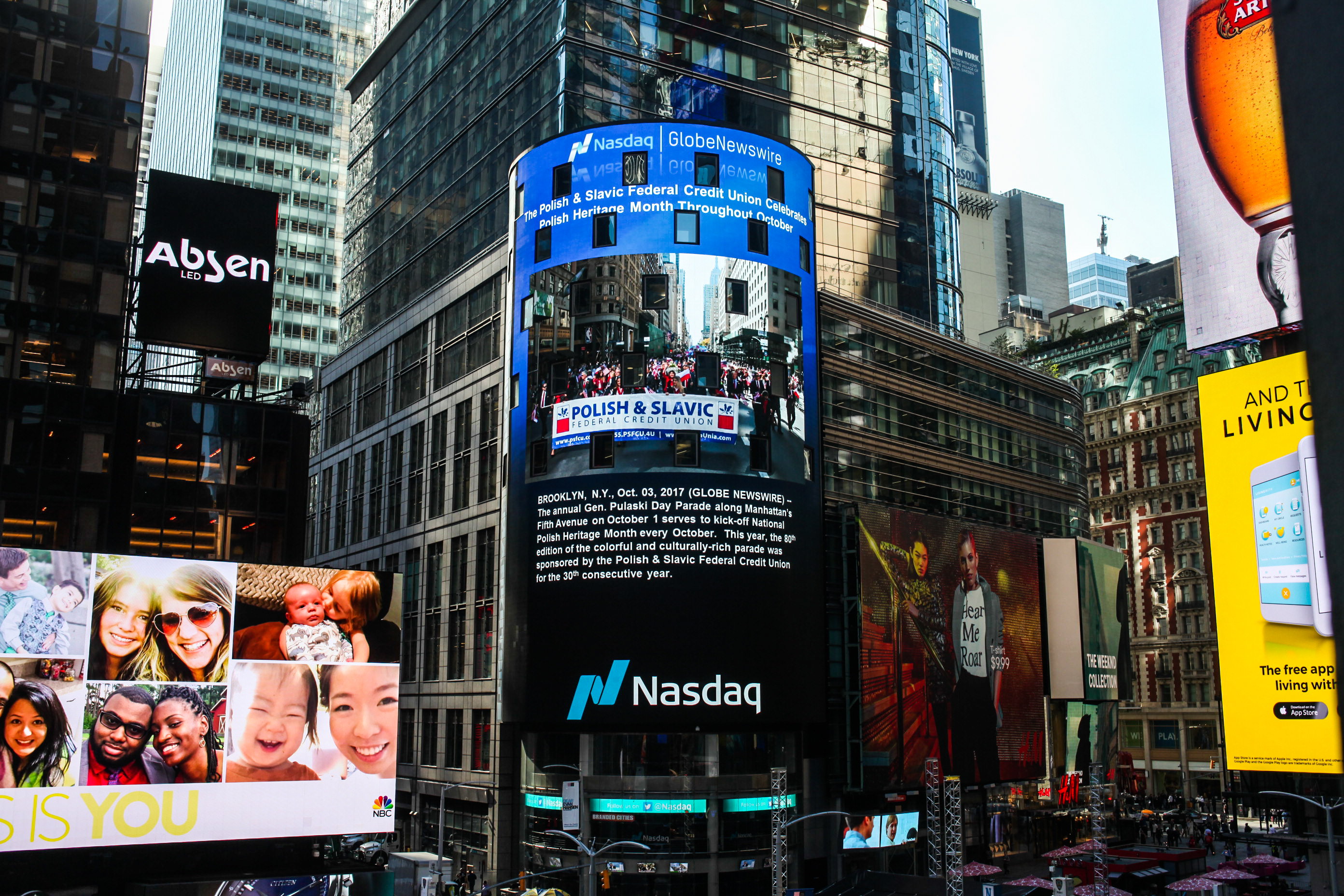 Newsline on NASDAQ building at Times Square, New York City
On October 1, PSFCU contingent also marched during 82. Gen. Pulaski Parade in Philadelphia.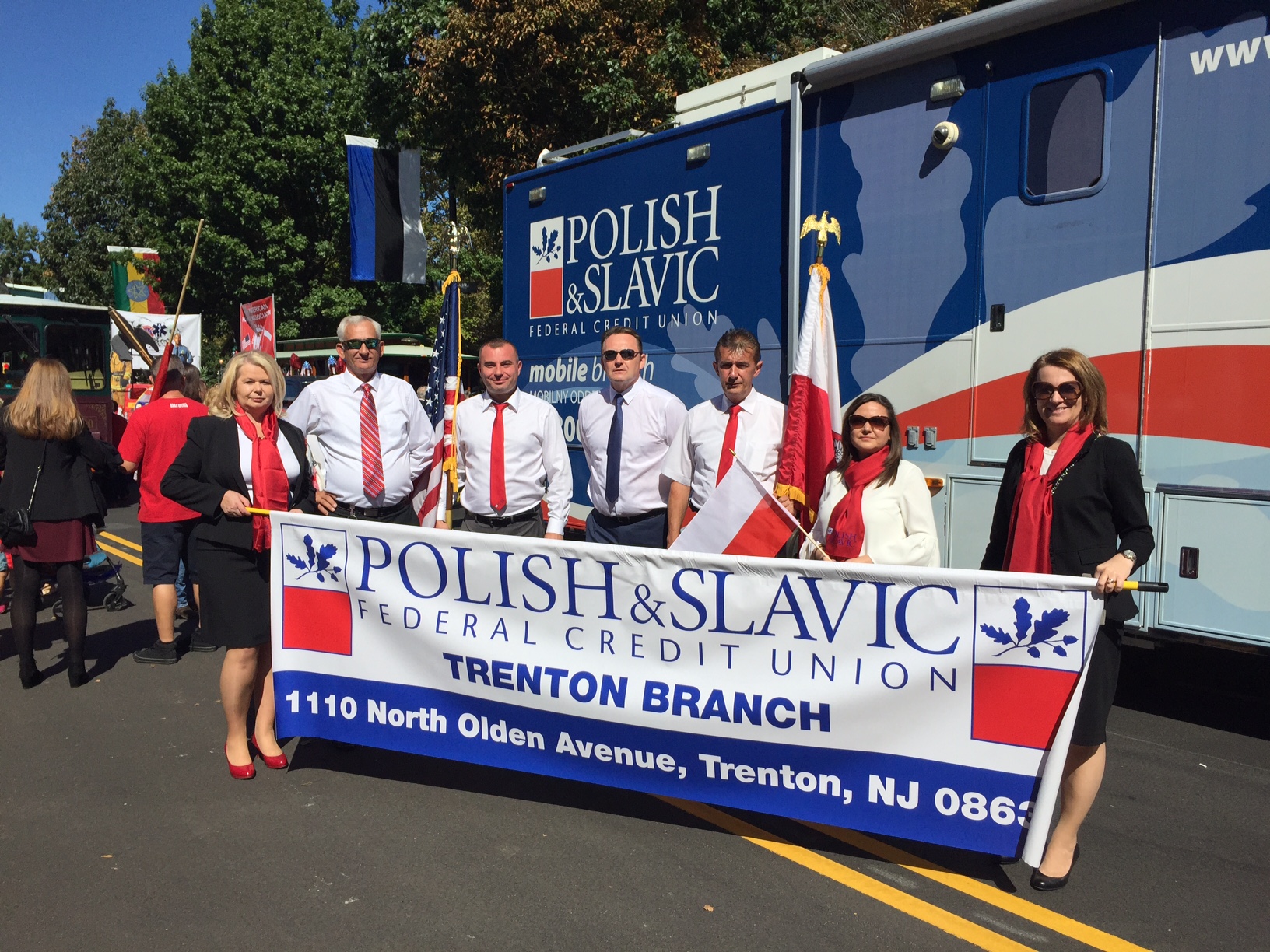 PSFCU Celebrates Polish Heritage Month Throughout October with special promotions for its members.
Go to main navigation