PSFCU Awards $400,000 In Scholarships To 339 Talented Members
June may signal the end of the school year for most, but nearly 340 high school and college students are already looking forward to the upcoming fall semester, as the nation's largest ethnic credit union, PSFCU, awarded $400,000 in academic scholarships at ceremonies held last week at its offices in New Jersey, Illinois and Brooklyn.
In total, 222 high school graduating seniors and 117 current college students received grants from the credit union, each valued at between $1,000 - 5,000. This marks the 17th consecutive year of PSFCU's annual Scholarship Program, which has handed out more than $4 million in scholarships to nearly 3,500 talented young members of its credit union over the years. This year's ceremonies were held at PSFCU offices in Fairfield, NJ; Bridgeview, IL; and at its headquarters in the Greenpoint section of Brooklyn. The PSFCU scholarship program is administered by the Credit Union Association of New York (CUANY).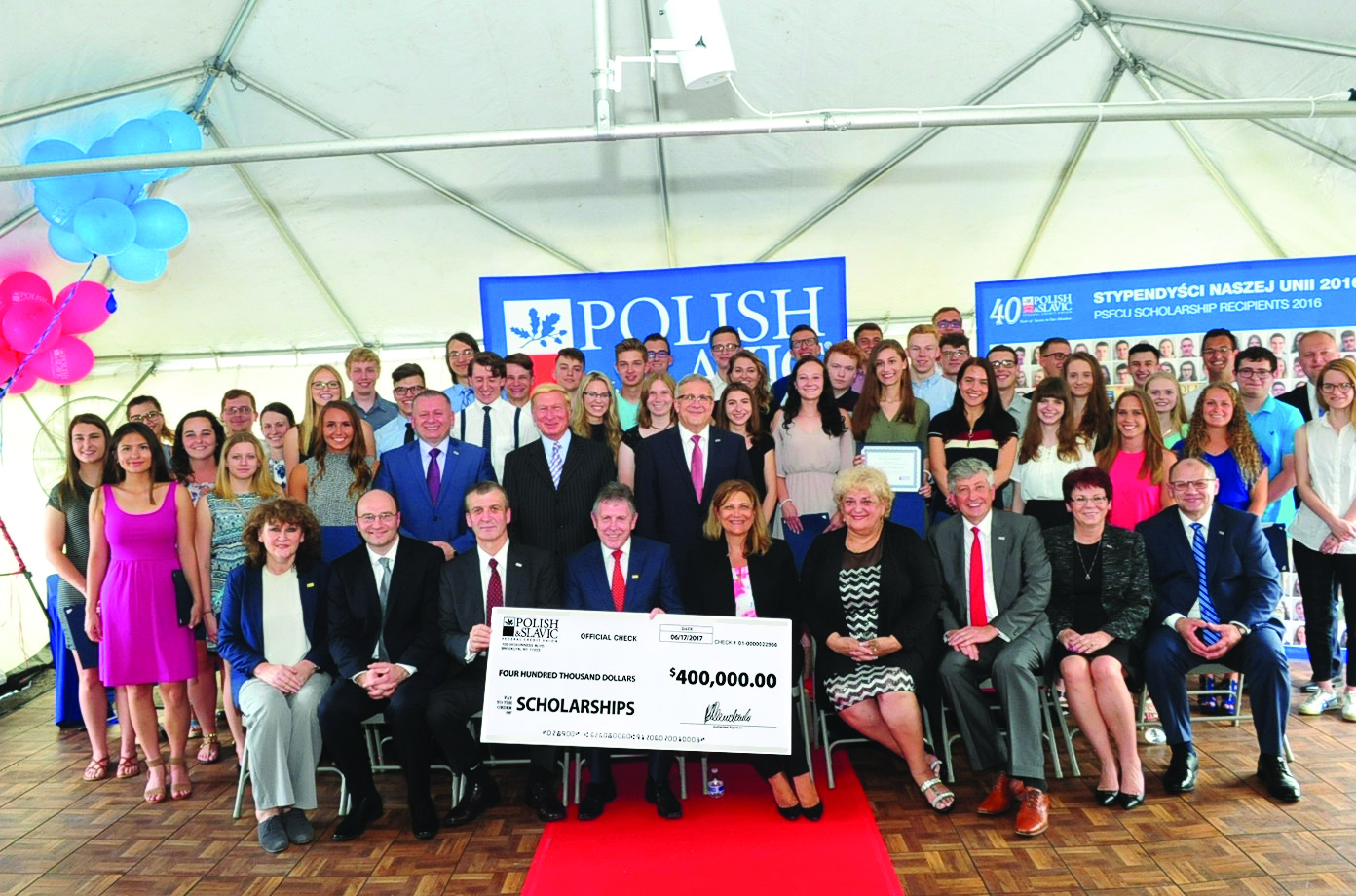 Ceremony in Bridgeview, Illinois
"The Polish & Slavic Federal Credit Union is a true leader of the Polish community, which means we have the duty - and the pleasure - to support young and ambitious Polish people studying in the United States," said Ryszard Bak, chairman of the scholarship committee of the PSFCU Board of Directors. "Every year, I and my colleagues on the Board of Directors are filled with tremendous pride as we happily hand over checks to each one of these worthy recipients. I think this is the best investment in the bright future of the Polish community in the United States, and yet one more example of how we help our community achieve the 'American Dream.'" As part of its annual scholarship program, PSFCU also hosts a 10-day study trip to Poland organized by the Chancellery of the President of Poland Andrzej Duda in cooperation with General Electric. This year, 10 students took part in the academic sojourn to Poland in May/June this year.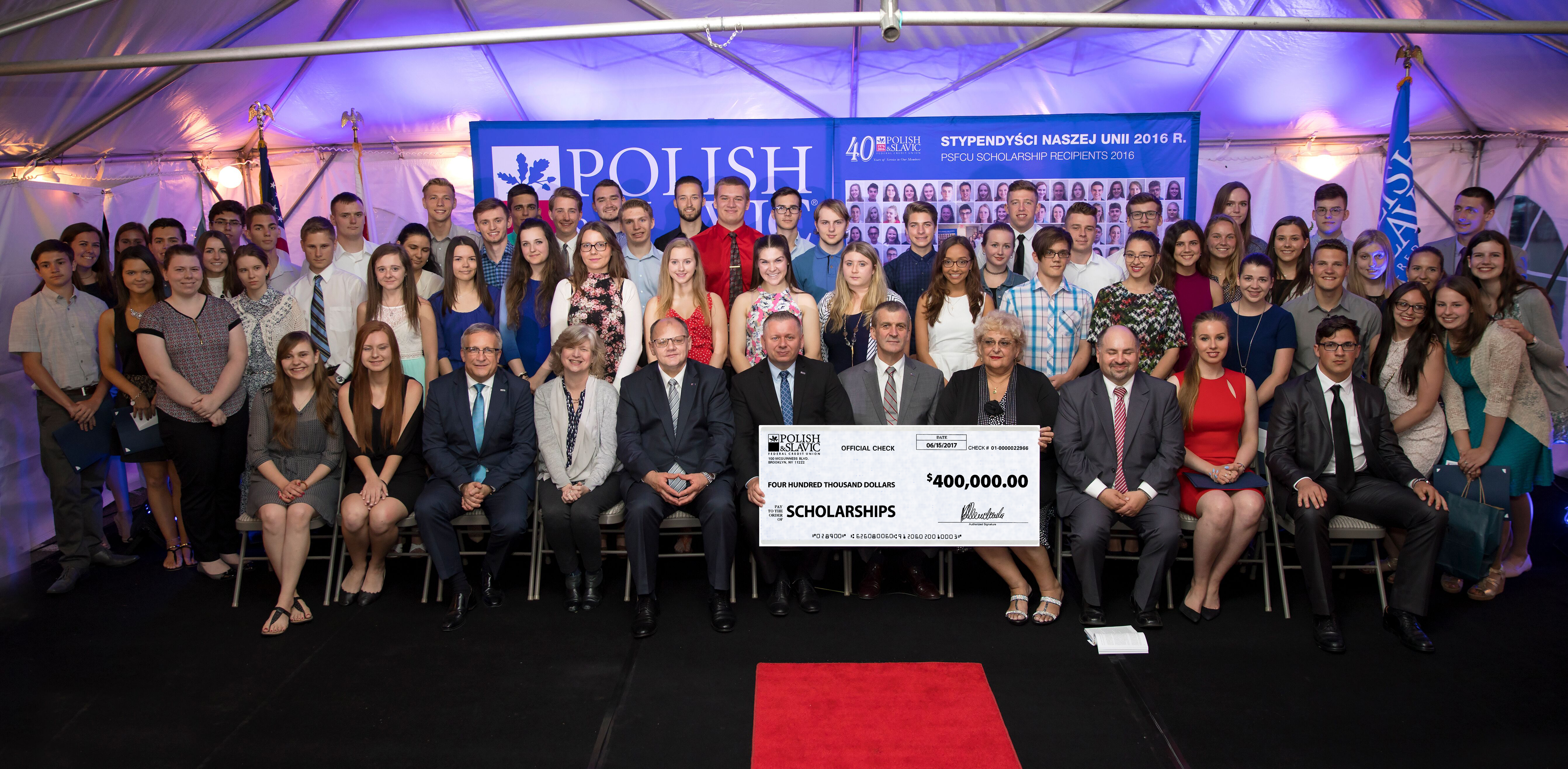 Ceremony in Fairfield, New Jersey
Started in 2001, the PSFCU Scholarship Program has grown considerably over the years in its efforts to identify and reward its members who are high school and college students seeking to further their higher education. Thousands of young credit union members have benefited from the program over the past 17 years, and have used their scholarships to attend such prestigious universities as Harvard, Yale, Columbia, Stanford, NYU and M.I.T.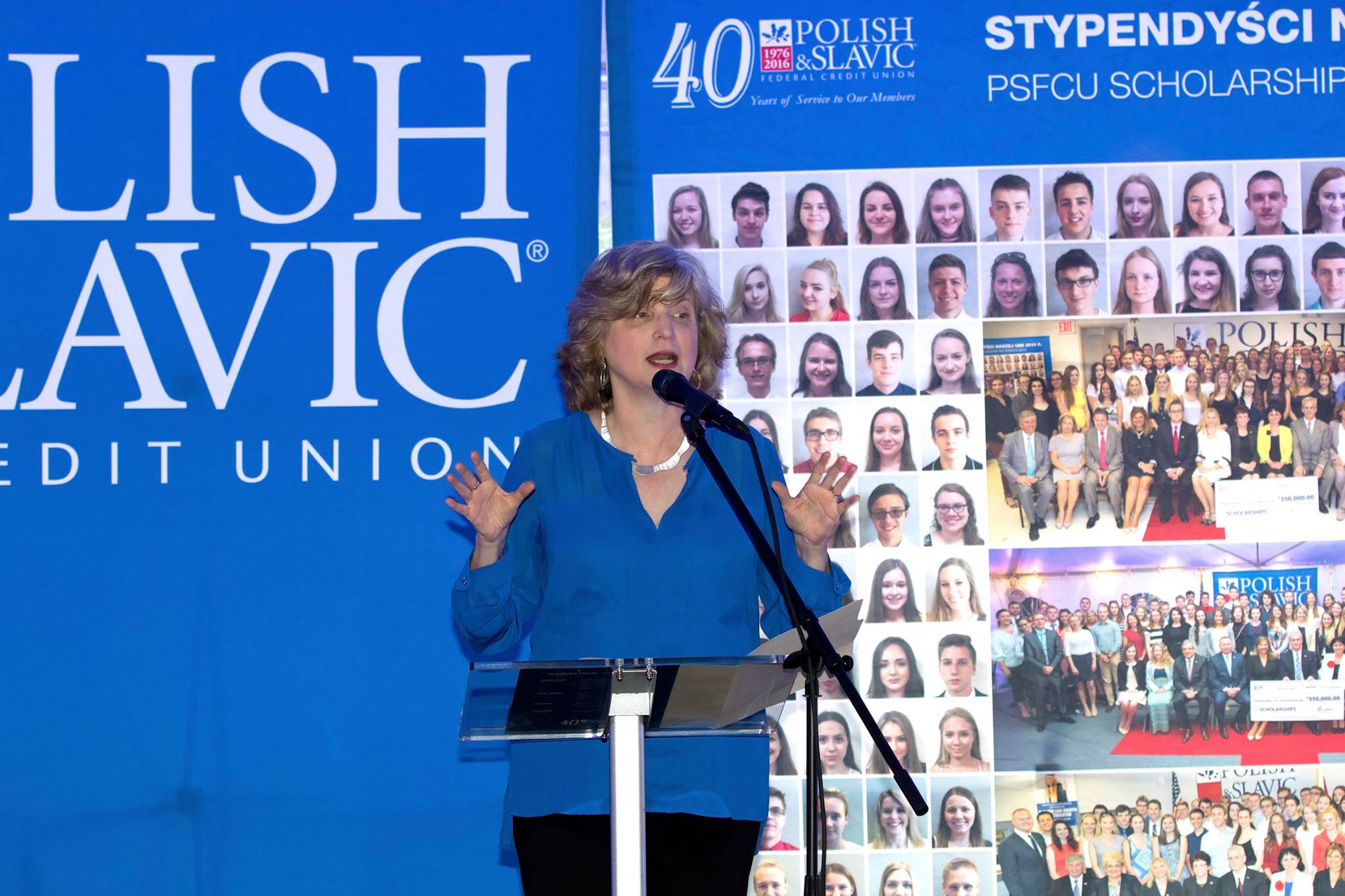 Prof. Beth Holmgren
At the Brooklyn and Fairview (NJ) ceremonies last week, PSFCU's guest of honor was Beth Holmgren, professor of Slavic and Eurasian Studies and SES Department Chair at Duke University, and author of a book on great Polish and American actress Helena Modrzejewska (Starring Madame Modjeska: On Tour in Poland and America, Indiana University Press, October 2011), who delivered a speech to the scholarship recipients.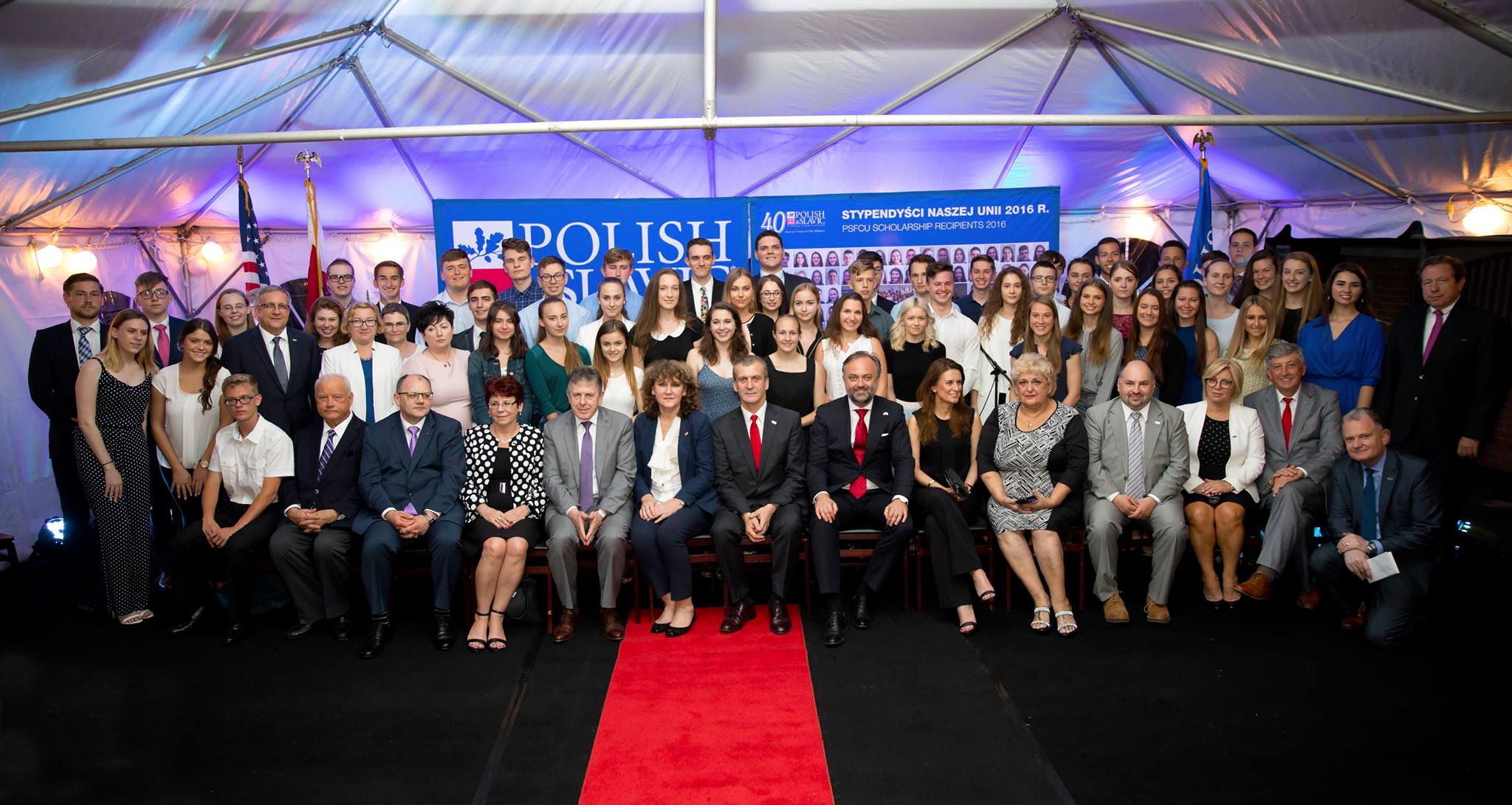 Ceremony in Greenpoint, New York
PSFCU will follow up its scholarships program with the announcement of this year's winner of the "Rising Star of Our Credit Union" program for young members. The ceremony, to be held later this year, recognizes its young members who have excelled in science, sports, music, art, leadership or through a special talent, documented at a national or international level. This year's winner is expected to receive $5,000.
Go to main navigation