PSFCU Students Visit President of Poland
The 10-day visit of 20 United States students to Poland ended with a meeting with Polish President Andrzej Duda. The students were the winners of the first edition of the Scholarship Program of the Polish & Slavic Federal Credit Union (PSFCU), organized in cooperation with General Electric under the patronage of the President of Poland Andrzej Duda.
"I'm very glad that young people from the best American universities have had the opportunity to complete this scholarship trip. It's extremely important to us that young people, who are the future of the United States, our great partner, get to know Poland. We want to build the best possible relations with the United States so that American soldiers stay in our country; we've invited them to Poland, they're here today and we're very happy about that, but we want to see American young people, too," said President Duda during the meeting. "I'm counting on you to be our young ambassadors in the US now and that you'll gladly return to Poland in the future, hopefully more than once ," President Duda told his American guests.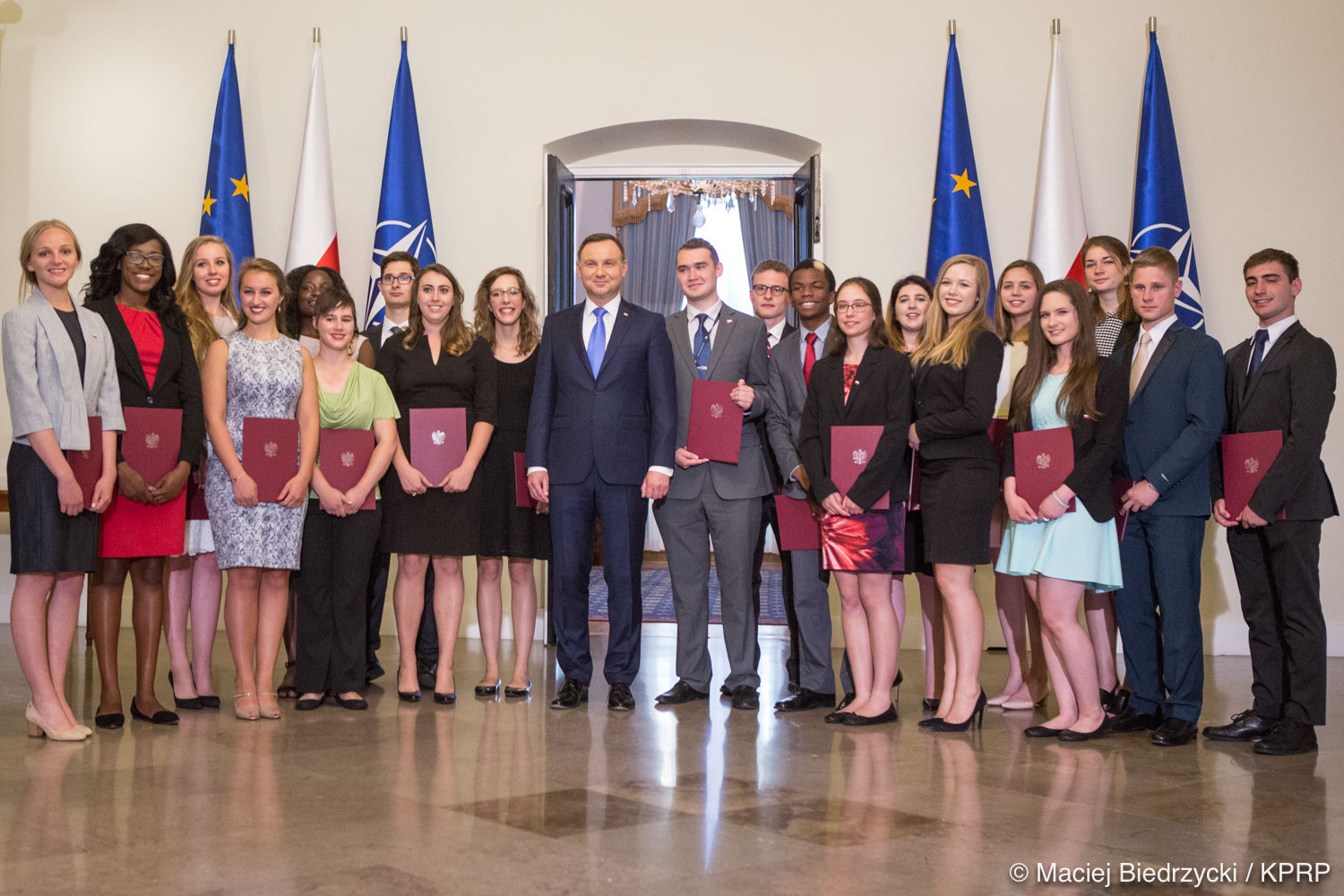 The visit at the Presidential Palace was the last part of the students' trip to Poland. For ten intensive days they learned about Poland, meeting such people as President of the National Bank of Poland Adam Glapinski and Speaker of the Polish Senate Stanislaw Karczewski. They also visited economic institutions (such as the Warsaw Stock Exchange and the National Bank of Poland) and leading Polish companies (such as PZU, Orlen, GE Power and CD Projekt). They were in Warsaw, Cracow, Wroclaw, Wisla and Kazimierz on the Vistula, and also became acquainted with Polish culture at such events as a show at Warsaw's Grand Theater, and learned about the work of Chopin, as well as about history (they visited such places as the Warsaw Uprising Museum).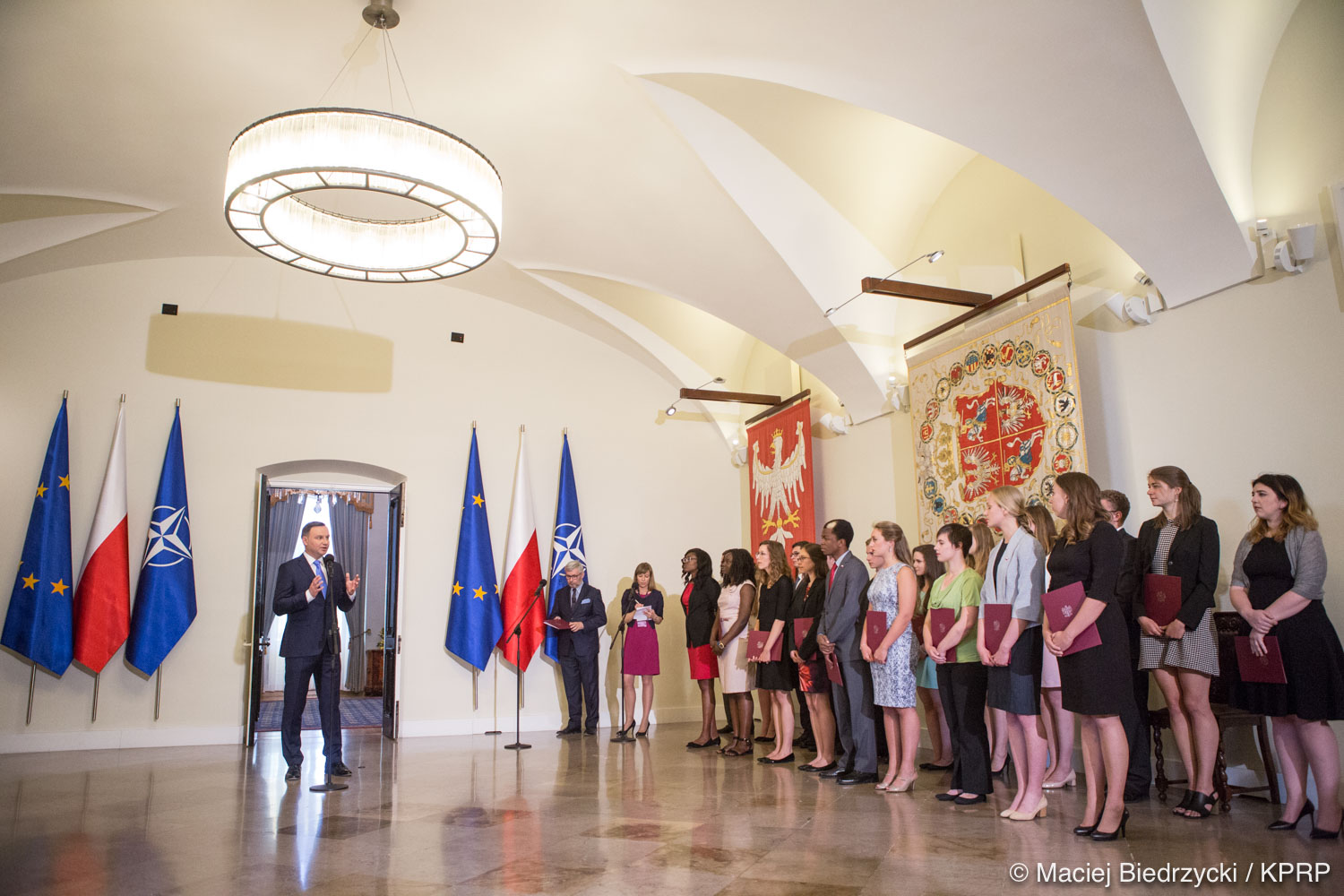 A total of ten young members of the Polish & Slavic Federal Credit Union were selected to participate in the PSFCU scholarship program based on good academic performances and involvement in the Polish community. They were accompanied in the program by ten other colleagues with no connections with Poland, chosen by General Electric.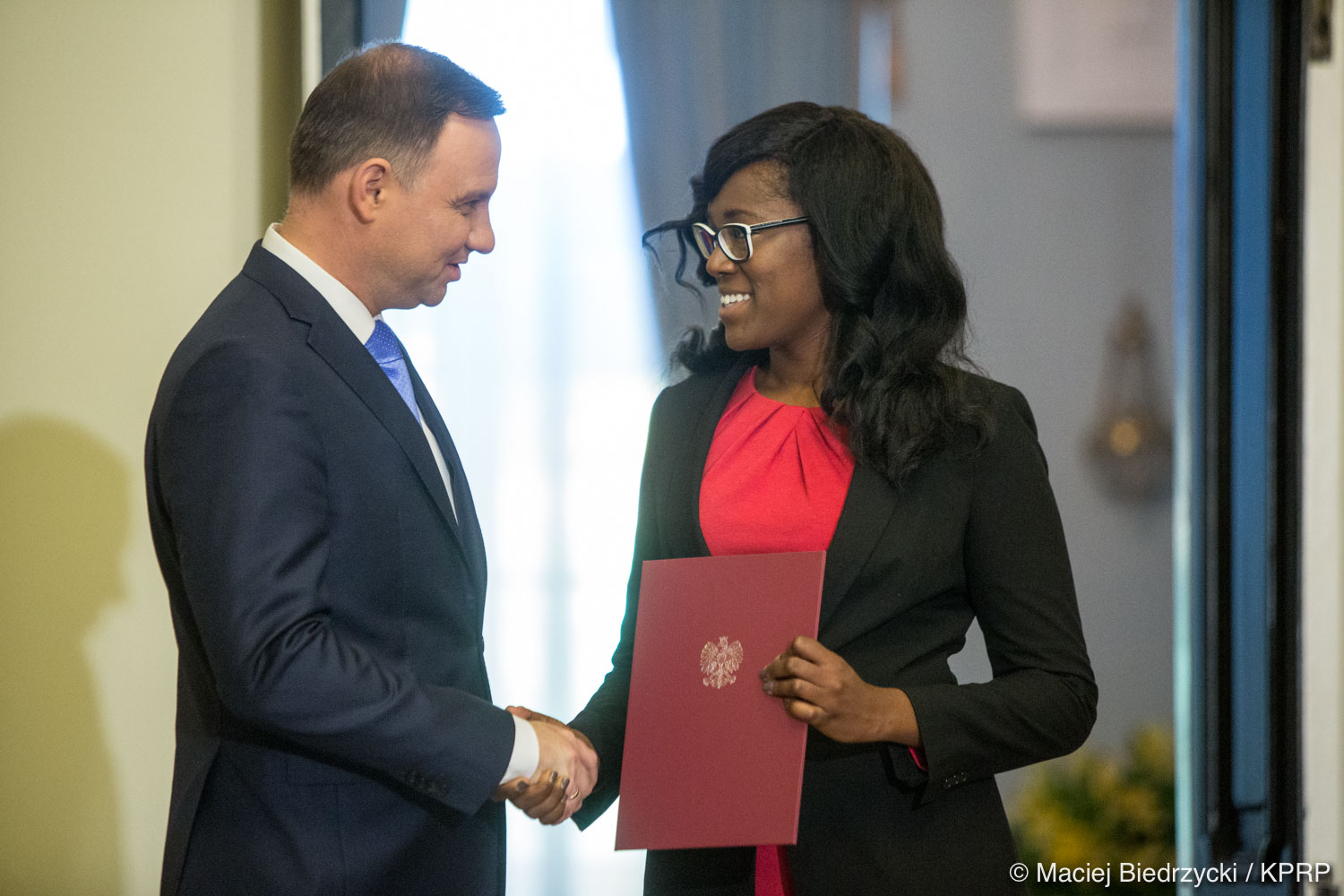 "With all my heart I want to thank the partners in this initiative, the Polish & Slavic Federal Credit Union and General Electric, for co-creating the program, which is an excellent encounter of young people from the United States with our country, with Poland" said President Duda.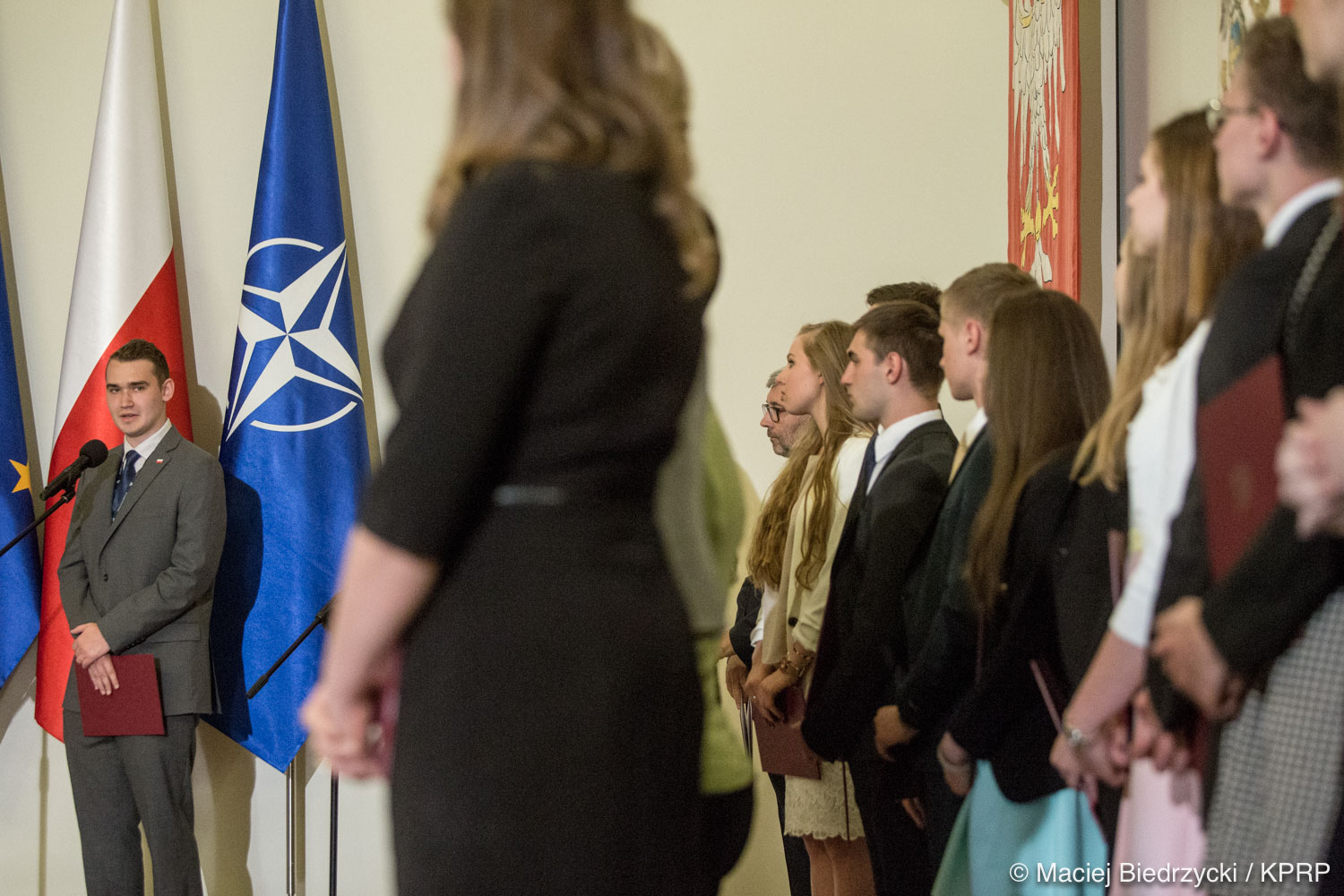 Bartosz Bagniewski, a PSFCU member from Jersey City, New Jersey and a student at Rutgers University, spoke on behalf of the students. He pointed out that thanks to the program, young Americans who had no previous relations with Poland "have been able to learn about Poland and its culture and get a taste of Polishness". "For us, who've come to our second homeland, this is an intimate encounter. Many of us have come to see our grandparents or relatives before, but we're also very impressed at how Poland is developing, buildings are going up everywhere, we've seen new roads and cities, and construction cranes are all over the place. We wanted to thank the President for organizing this program and remembering about the Polish ethnic community, and we wish him every success in Poland." said Bagniewski.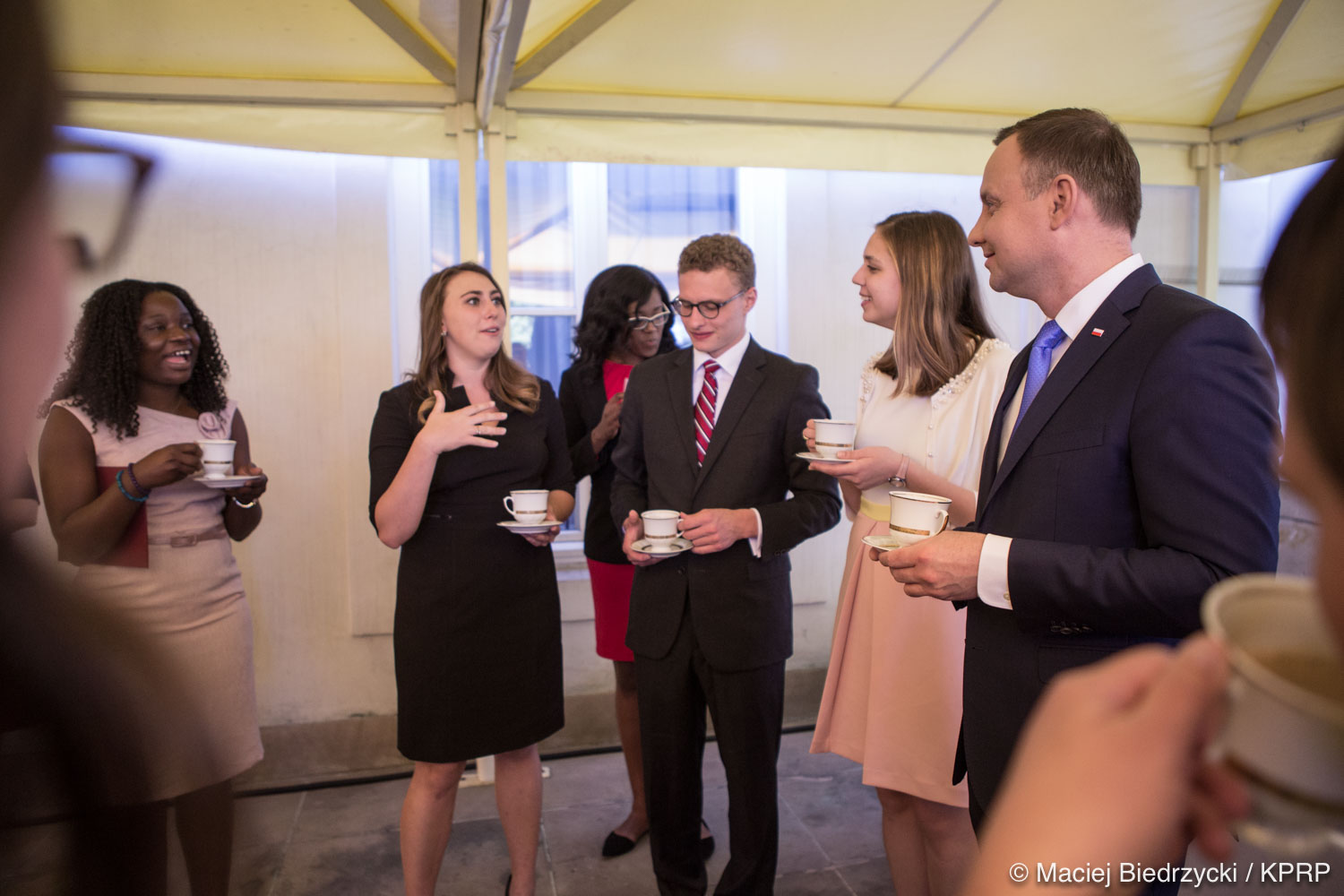 Go to main navigation