INVITATION FOR CREDIT UNION MEMBERS
TO AN INFORMATIONAL MEETING
WITH THE BOARD OF DIRECTORS
The Polish & Slavic Federal Credit Union has the pleasure of inviting its members to a periodic informational meeting with the Board of Directors and members of the Credit Union Management, which will take place at 6:00 PM on Friday, September 28 at the PSFCU headquarters located at 100 McGuinness Blvd.
During the meeting, you will have an opportunity to find out about PSFCU's achievements in 2007 and about our plans for the nearest future. We have also reserved some time for free discussion.
We are looking forward to seeing you there!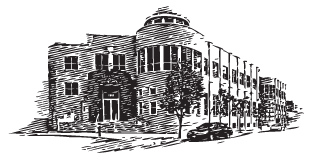 Go to main navigation