Fat Thursday at our Credit Union
As every year on Fat Thursday, we observed the tradition of eating donuts at the branches of the Polish & Slavic Federal Credit Union. Our Credit Union members ate over 4,000 donuts that day.
It's a fact that fasnachts are a tradition in at our Credit Union's 17 branches on Fat Tuesday. For several years the traditional delicacies have been awaiting PSFCU members visiting our locations that day, and everyone is able to treat themselves to one or two. The record holders, also traditionally, are our branches in Greenpoint NY: McGuinness, where 800 donuts were consumed, and Greenpoint (450), as well as the PSFCU branch in Ridgewood NY (600). The treats came from local Polish pastry shops and were prepared according to traditional recipes.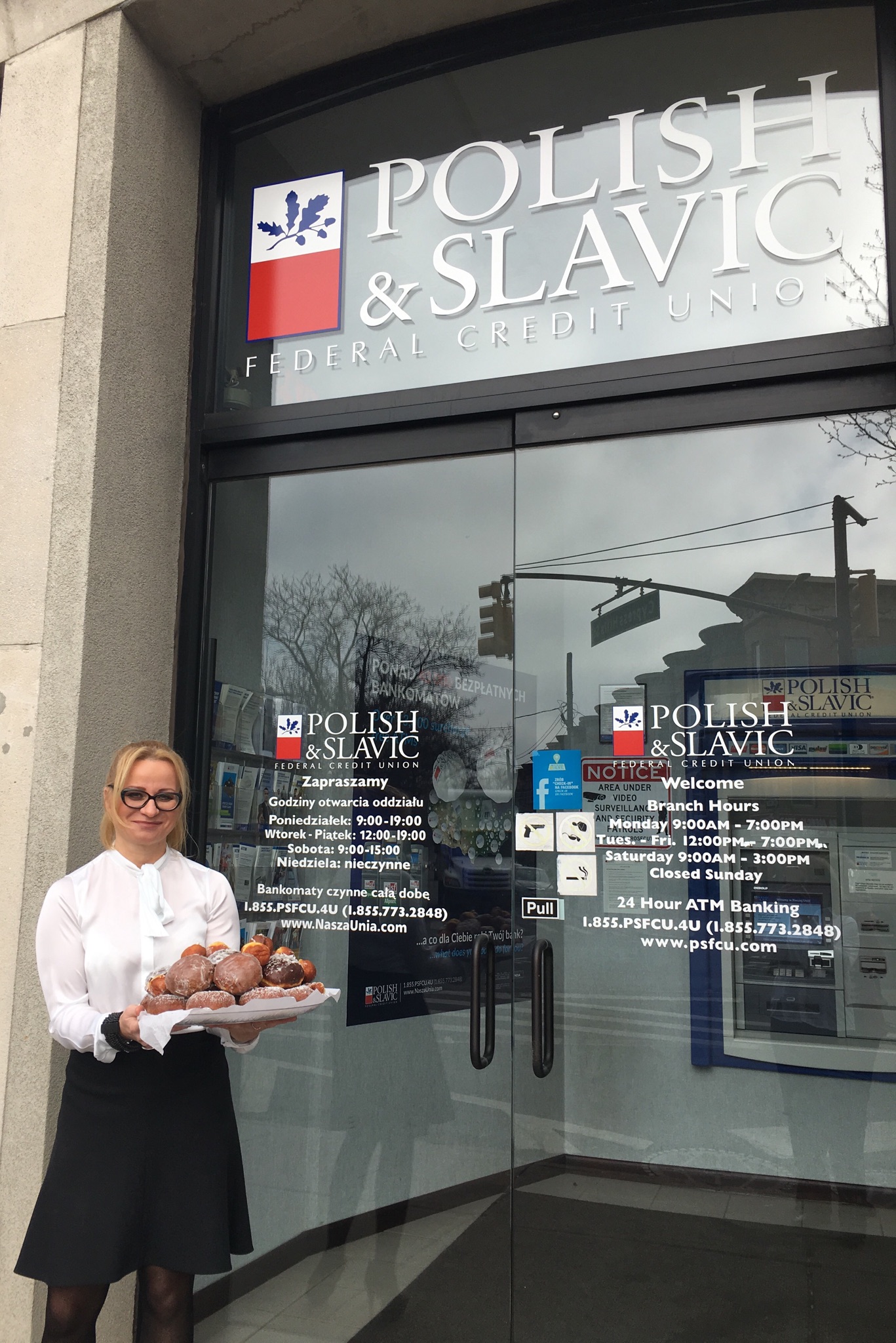 Sweet invitation to PSFCU Ridgewood Branch

"May I have two?", "May I take one for my wife?", "What pastry shop are they from?", "How many calories do they have?" were the questions our Credit Union members most frequently asked as they treated themselves to the fasnachts. At the PSFCU Maspeth branch you could win... an entire box of them in a contest. All you had to do was correctly answer questions like "in which states does the Polish & Slavic Federal Credit Union operate?" or "what credit cards does our Credit Union offer?" in order to leave our Credit Union location with a few donuts.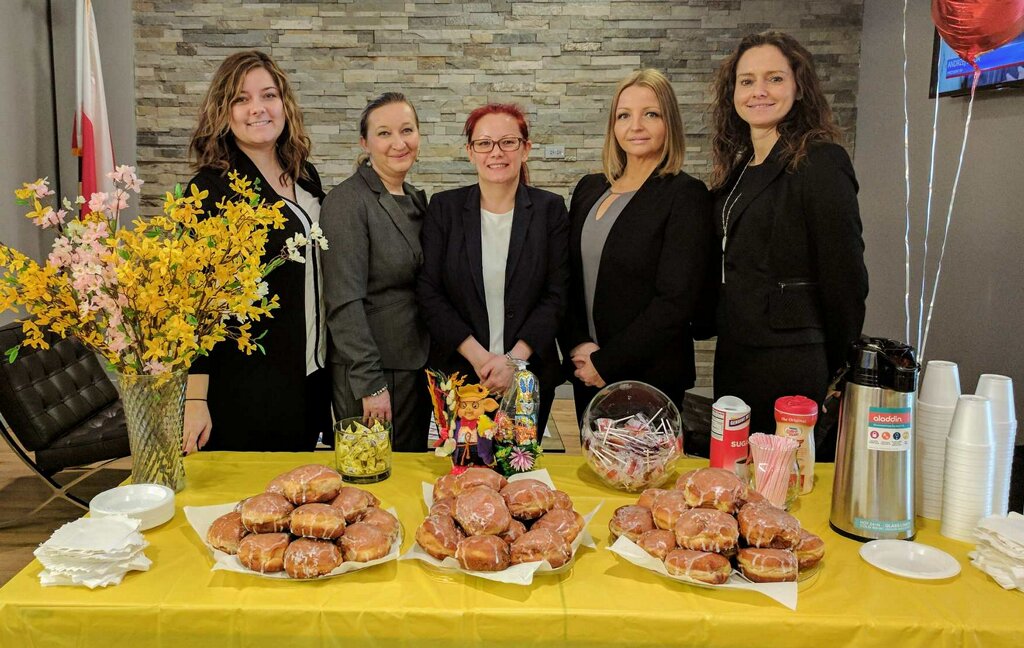 Delicious "paczki" at PSFCU Branch in Schaumburg, Illinois
More: http://www.youtube.com/watch?v=W84NLxcu7I8
Go to main navigation