Anita Wlodarczyk at the PSFCU Linden Branch
Anita Wlodarczyk, Olympic Games in Rio champion and world record holder in the hammer throw, met with members of our Credit Union at the PSFCU branch in Linden, New Jersey.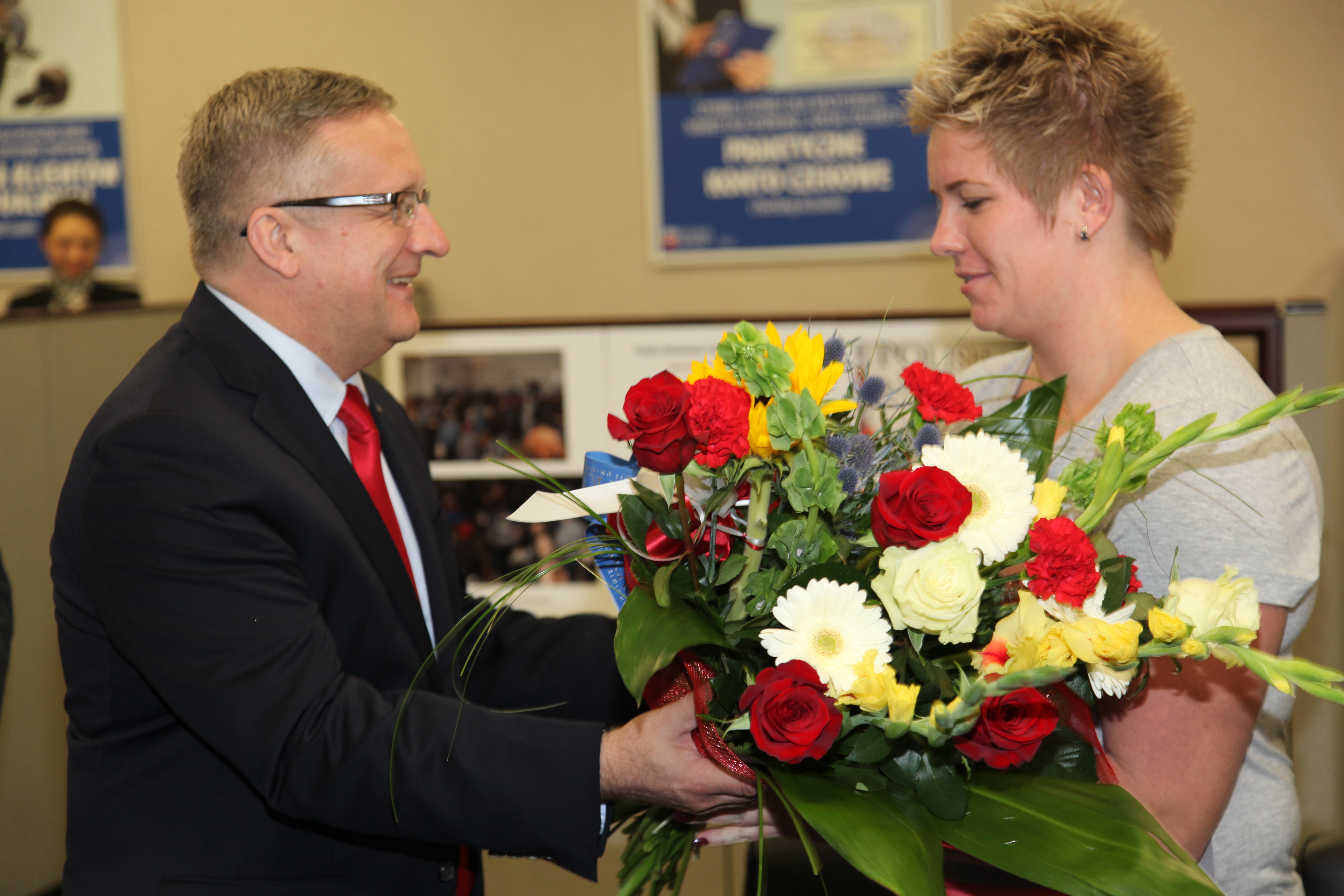 The first woman to cross the barrier of 80 meters in the hammer throw spent several days in the New York metropolitan area in October and marched in the annual Pulaski Day Parade on Fifth Avenue in Manhattan. She met with New Jersey fans at the PSFCU Union branch. They asked her questions about her fight for the gold medal at the Olympic Games in Rio, the beginnings of her career and her plans for the future. "I was really surprised that so many people came up to me and congratulated me on my performance. It is really nice that, even though you live outside of the country, you remember about Poland and are with us," said Wlodarczyk at our Credit Union branch, adding that she would remember her participation New York's Pulaski Day Parade for the rest of her life.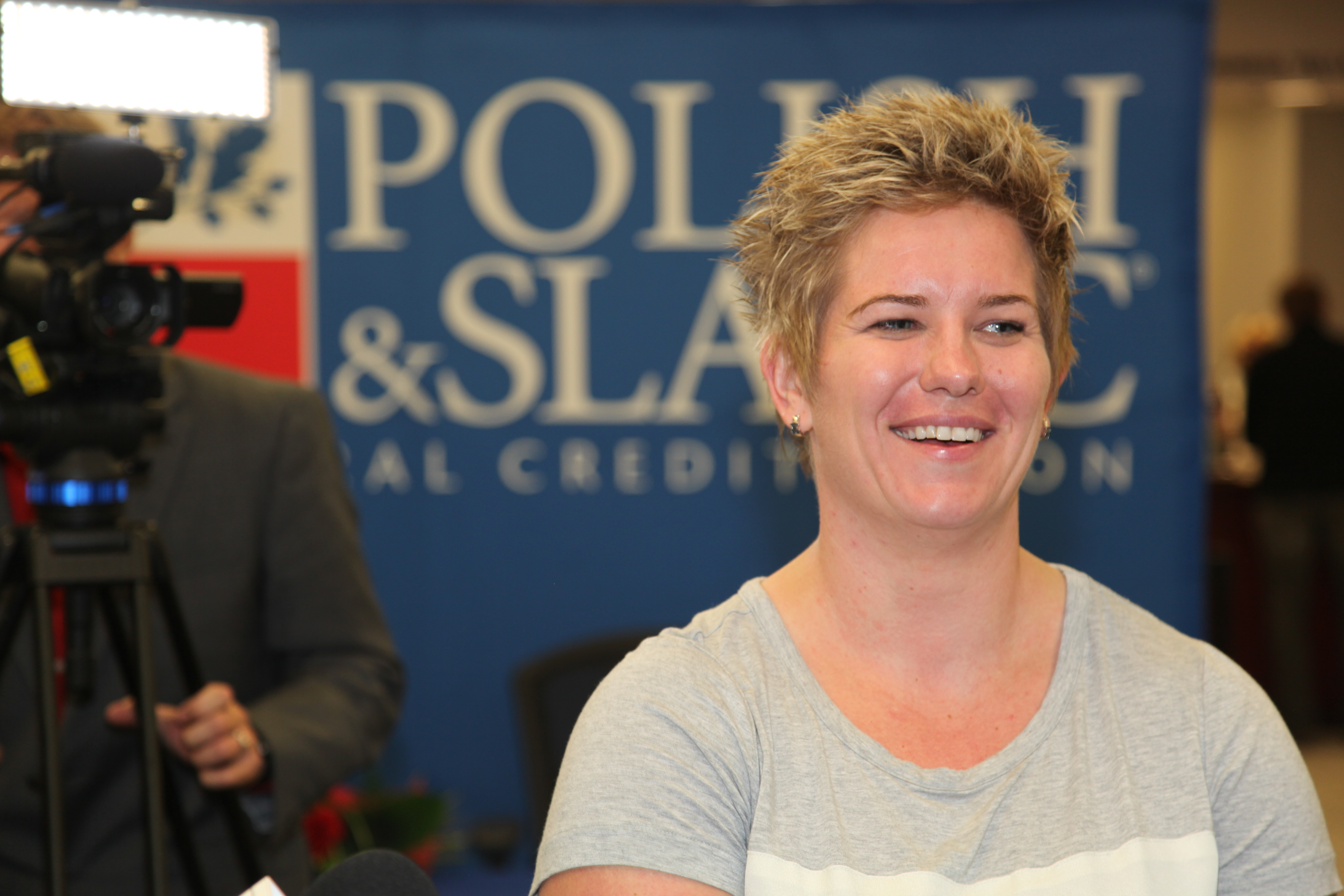 "This is a great honor. We are glad that Polish athletes appreciate the Polish & Slavic Federal Credit Union, visit us and want to meet with members of our Credit Union," said PSFCU Chief Executive Officer Bogdan Chmielewski. In recent years, our Credit Union has hosted many Polish sports stars, such as Olympic and world skiing champion Justyna Kowalczyk, world ski jumping champion and double Olympic gold medalist Kamil Stoch, Olympic champion two-time world judo champion Pawel Nastula, and world junior heavyweight boxing champion Krzysztof Glowacki. The PSFCU also supports numerous Polish community sports events, including several recreational five-kilometer runs.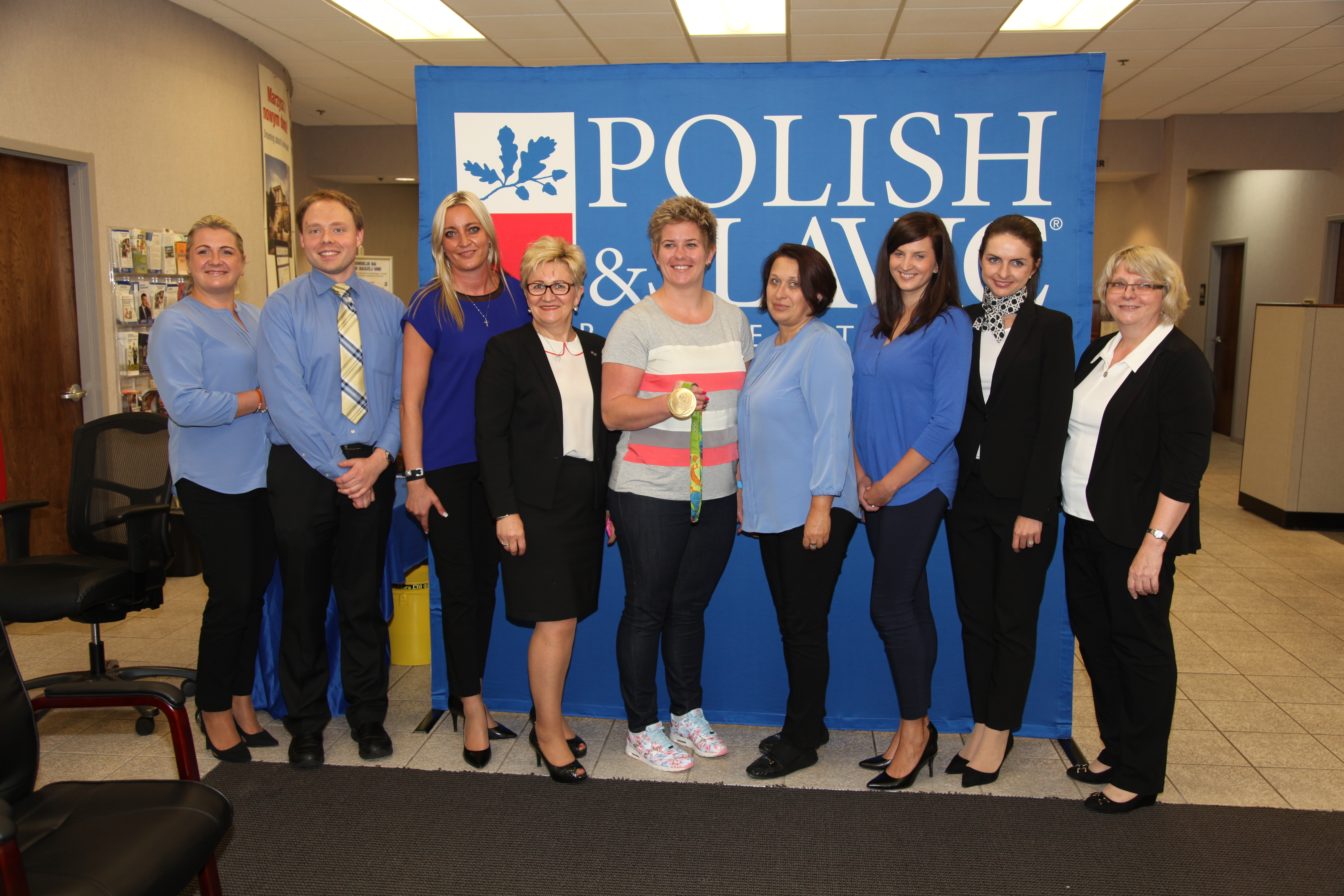 Go to main navigation