Polish Speaker of the Senate Stanislaw Karczewski at PSFCU
Polish Speaker of the Senate Stanislaw Karczewski visited the headquarters of the Polish & Slavic Federal Credit Union in Greenpoint NY. The Speaker was accompanied by Senators Lidia Staron, Alicja Zajac, Leszek Czarnobaj and Lukasz Mikolajczyk.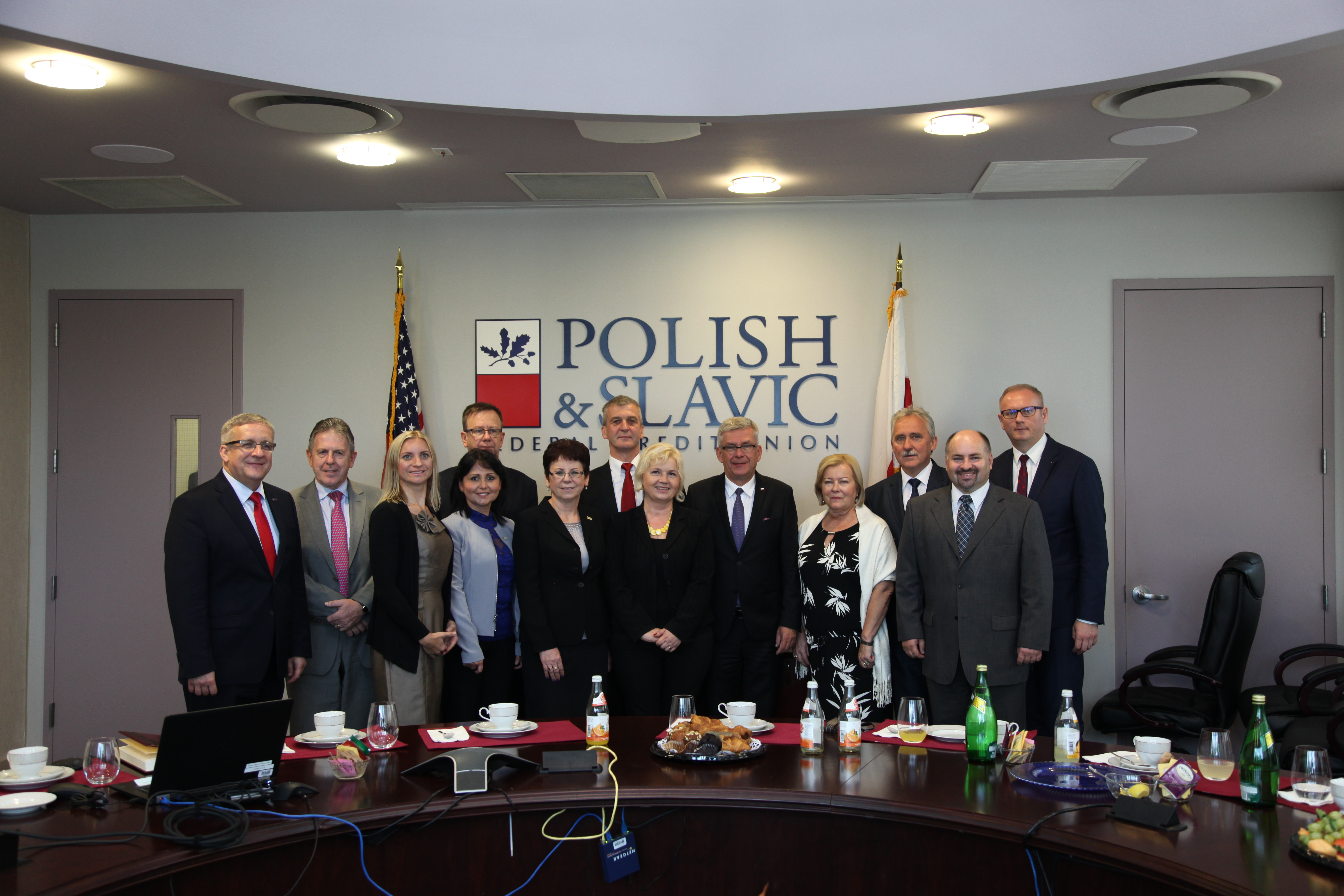 During the meeting, representatives of the Board of Directors, Supervisory Committee and management of our Credit Union gave the guests a presentation of the 40-year history of the PSFCU and its current activities, including the scholarship program and the system of subsidies for Polish community organizations such as the Polish Saturday Schools that propagate our Polish identity among the young generation.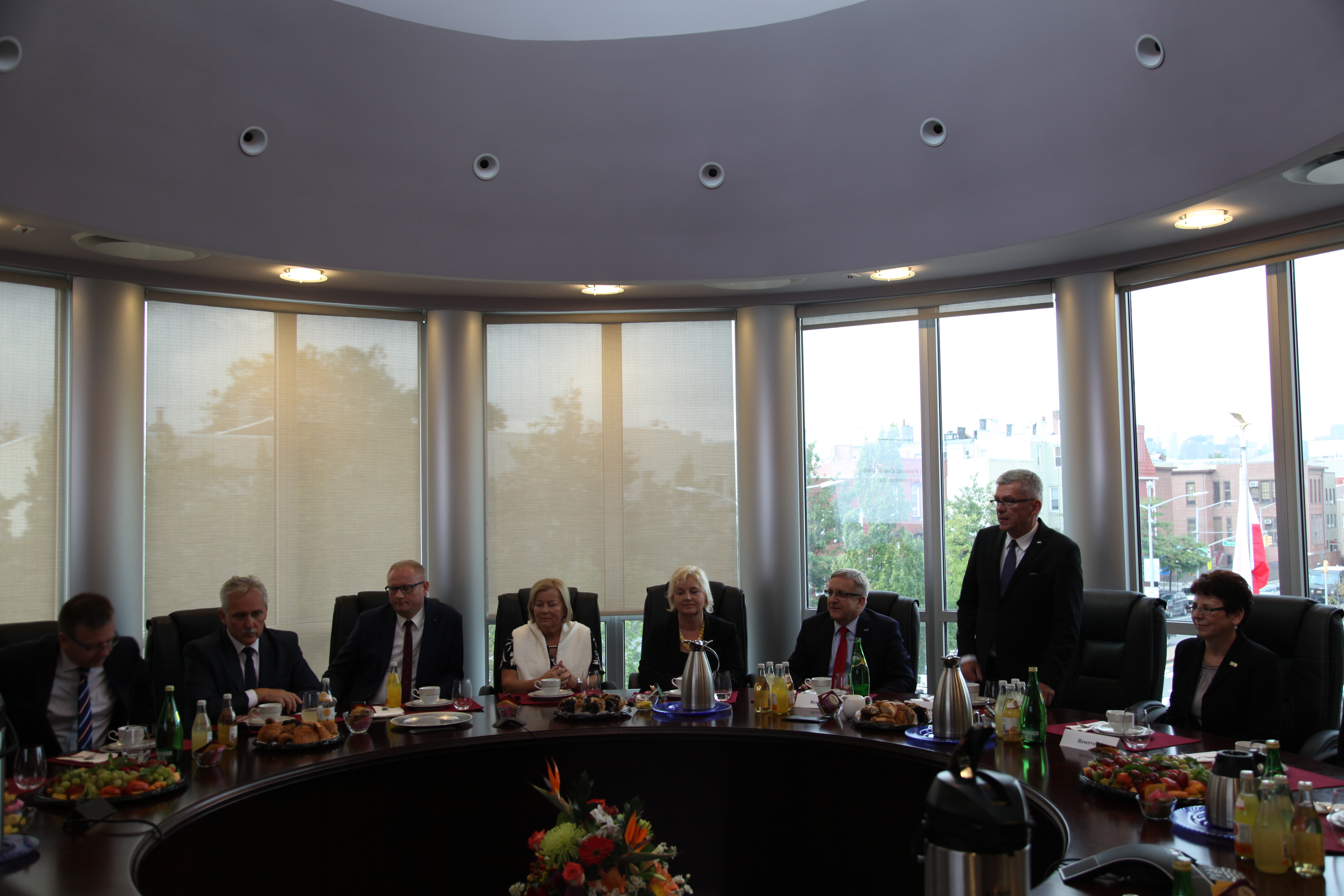 "I am very thankful for your support of Polish ethnic institutions; I am extremely grateful for that," said Speaker Karczewski, adding that it is a very important part of economic patriotism. "Economic patriotism is very important in your operations: not only does it build our identity, it also strengthens our country," said Karczewski during the meeting at our Credit Union. During his visit, Speaker Karczewski lowered the white and red flag with the emblem of the Polish Underground State, which had been waving on the flagpole outside the PSFCU's Greenpoint headquarters for 63 days in honor of this year's anniversary of the Warsaw Uprising.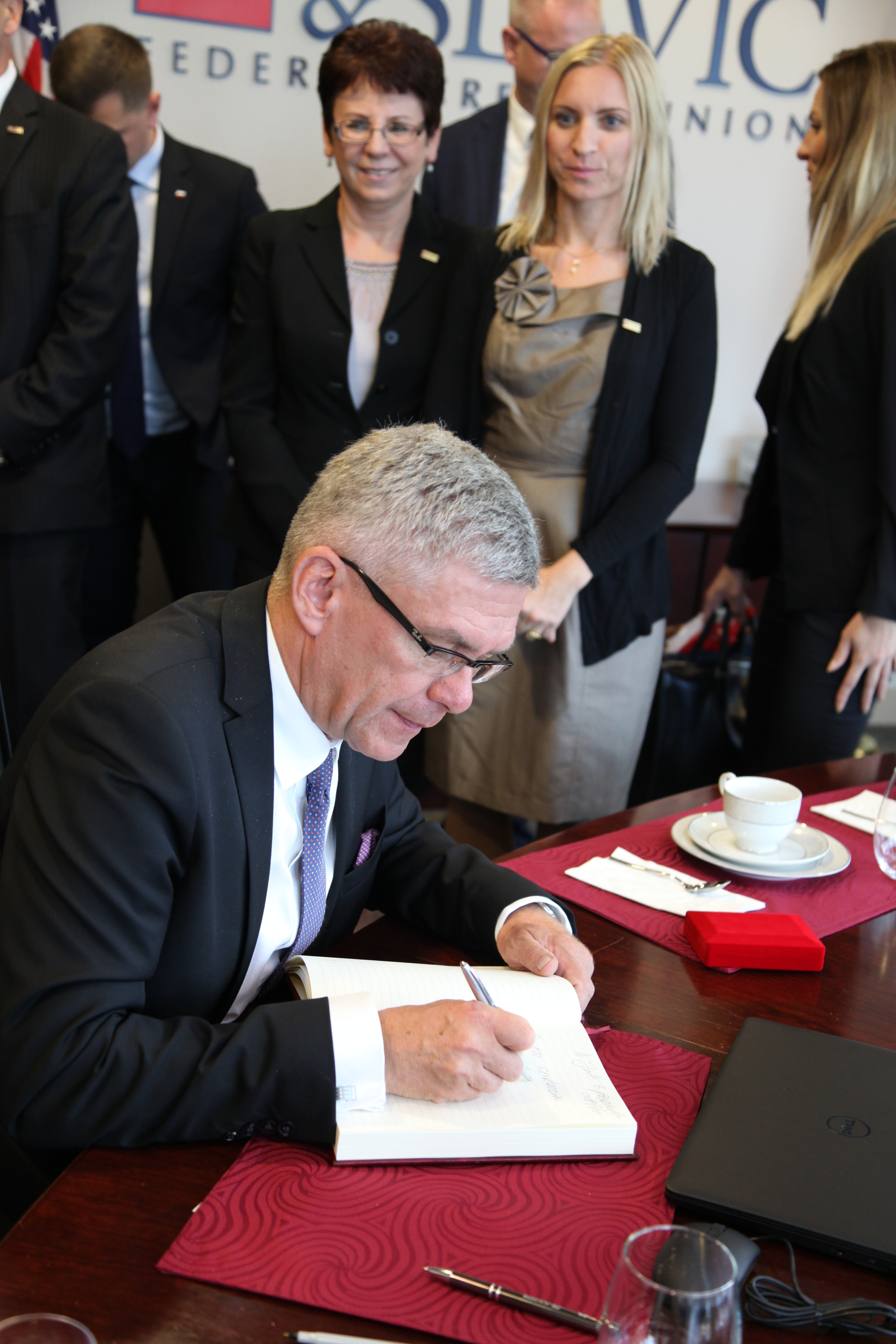 During its visit of several days in New York, the delegation of Polish senators took part in the 79th Pulaski Day Parade, also visiting the Pilsudski Institute and attending a meeting at the headquarters of Division II of the Polish Army Veterans Association of America. The guests laid wreaths at the Katyn Monument in Jersey City and at the Survival Tree at the site of the World Trade Center attacks in Manhattan, and also met with the Polish Consultation Board at the Polish Consulate General in New York.

Go to main navigation