Golec uOrkiestra with the PSFCU at the Pulaski Day Parade
Two hundred employees of the Polish & Slavic Federal Credit Union marched in the annual Pulaski Day Parade in New York. Our Credit Union has traditionally been the largest sponsor of the Polish community event, which was held for the 79th time.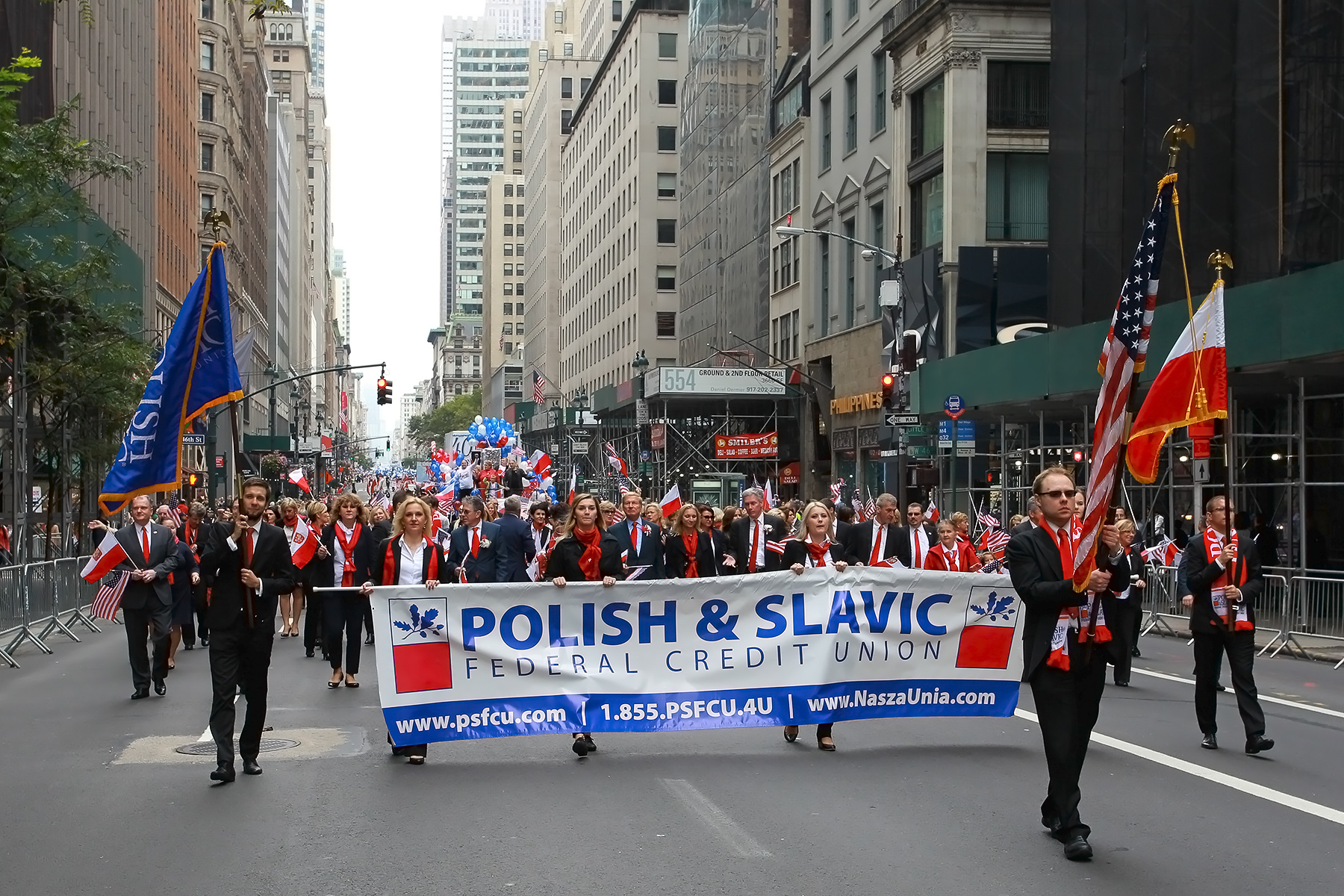 Our guest, National Credit Union Administration (NCUA) board member J. Mark McWatters, was at the forefront of the Polish & Slavic Federal Credit Union contingent. Lukasz and Pawel Golec of the "Golec uOrkiestra" band were greeted by rounds of applause as they rode on the PSFCU float. The "Golec uOrkiestra" is appearing in the United States in a series of six free concerts for our members on the occasion of our Credit Union's fortieth anniversary.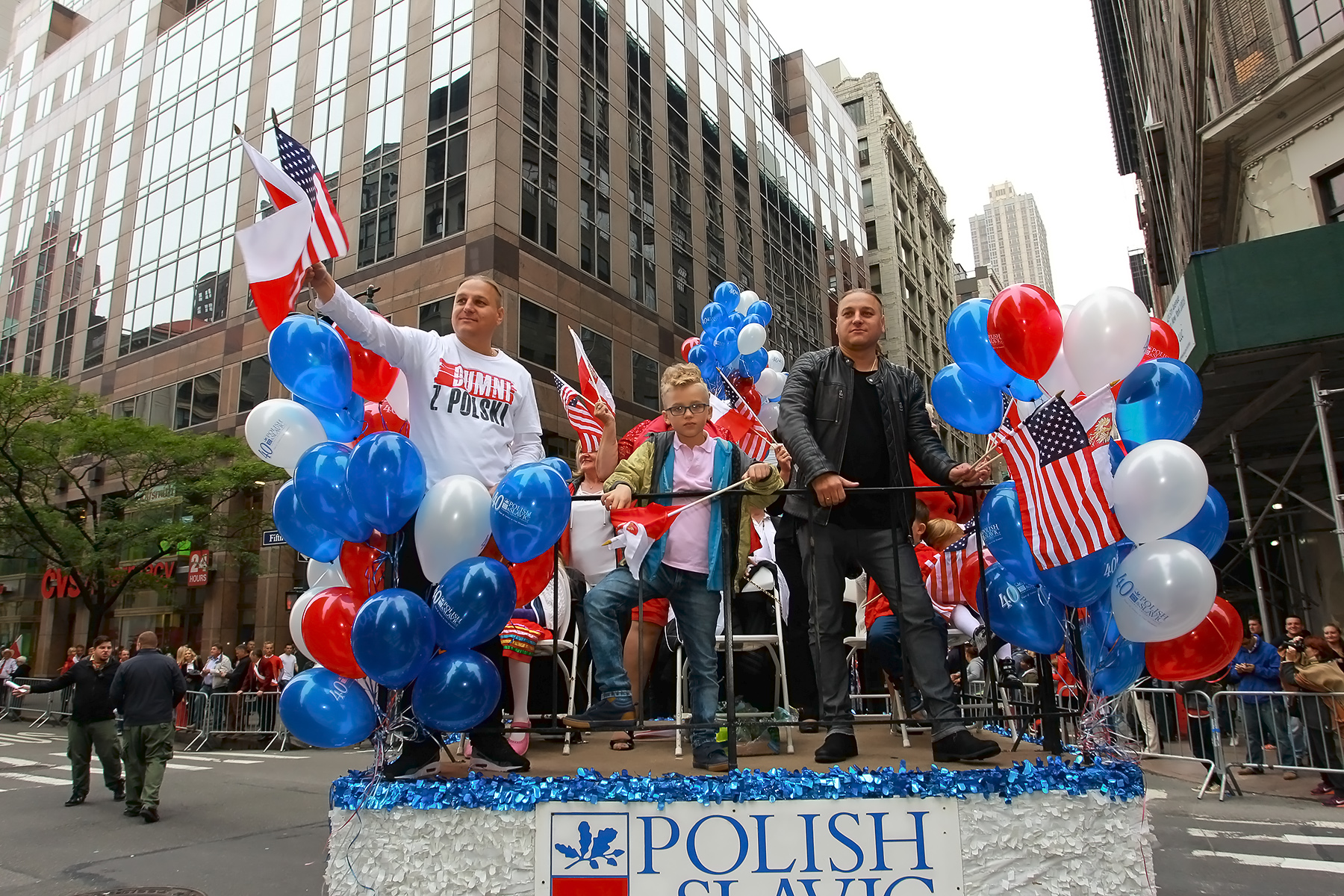 As every year on the first Sunday of October, New York's prestigious Fifth Avenue was all white and red. The media reported that over 100,000 people from New York, New Jersey, Connecticut, and even Pennsylvania, participated and marched in the parade lasting almost five hours, paying tribute to General Casimir Pulaski. The parade was led by this year's Grand Marshall, Dr. Donna Koch-Kapturski of New Jersey. Speaker of the Polish Senate Stanislaw Karczewski and Polish Senator Anna Maria Anders were honorary marshals, and US Democratic Senator Chuck Schumer and members of the House of Representatives Carolyn Maloney and Dan Donovan also marched.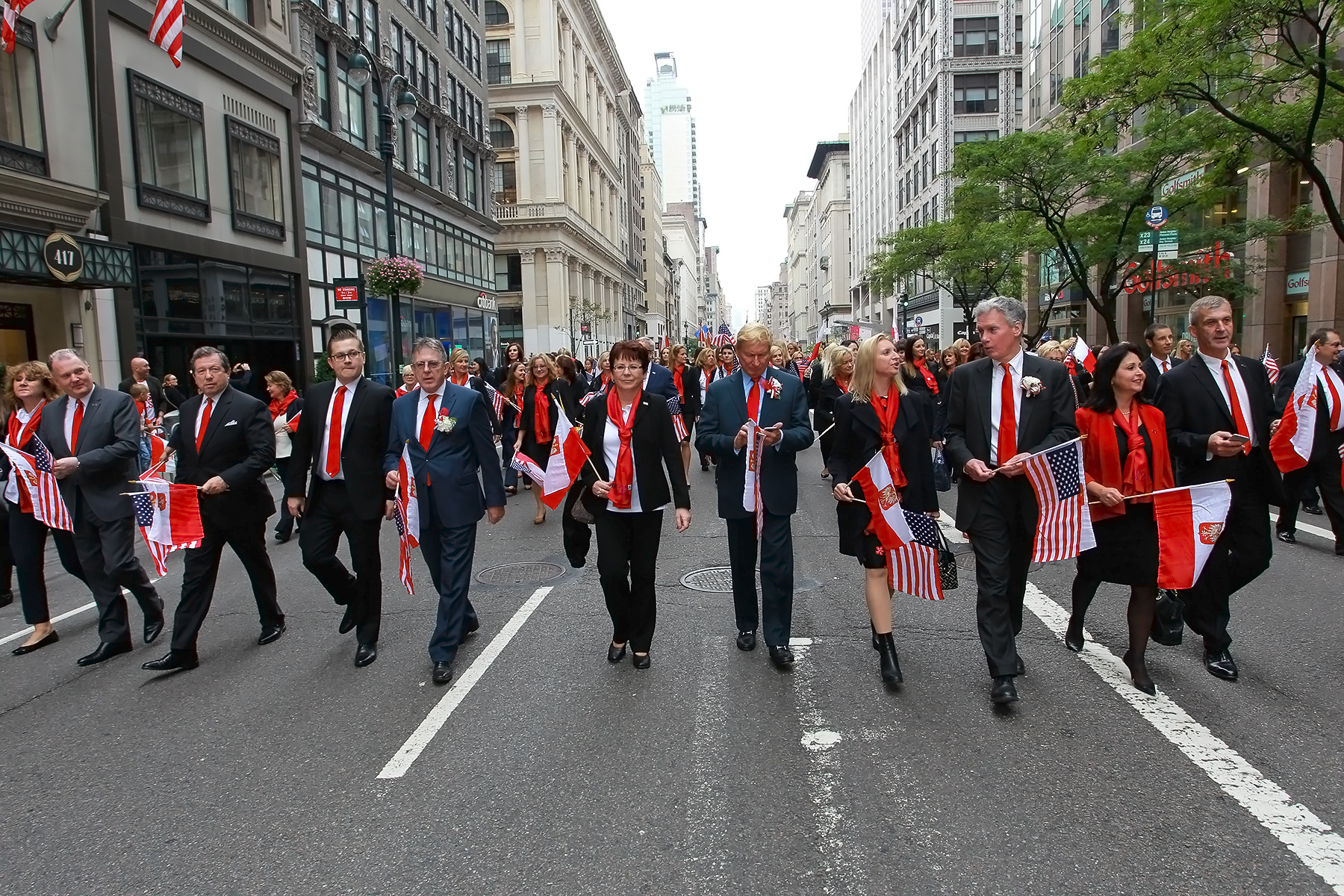 "We thank God for the Polish community and your strong Catholic faith, for your priests and nuns, for your parishes, people and families, for your devotion and traditions. For Our Lady of Czestochowa, for Pope John Paul II, Saint Faustyna and Rev. Jerzy Popieluszko. We love you and need you. Best wishes on the occasion of Pulaski Day," said Cardinal Timothy Dolan following the Holy Mass celebrated at Saint Patrick's Cathedral before the Pulaski Day Parade.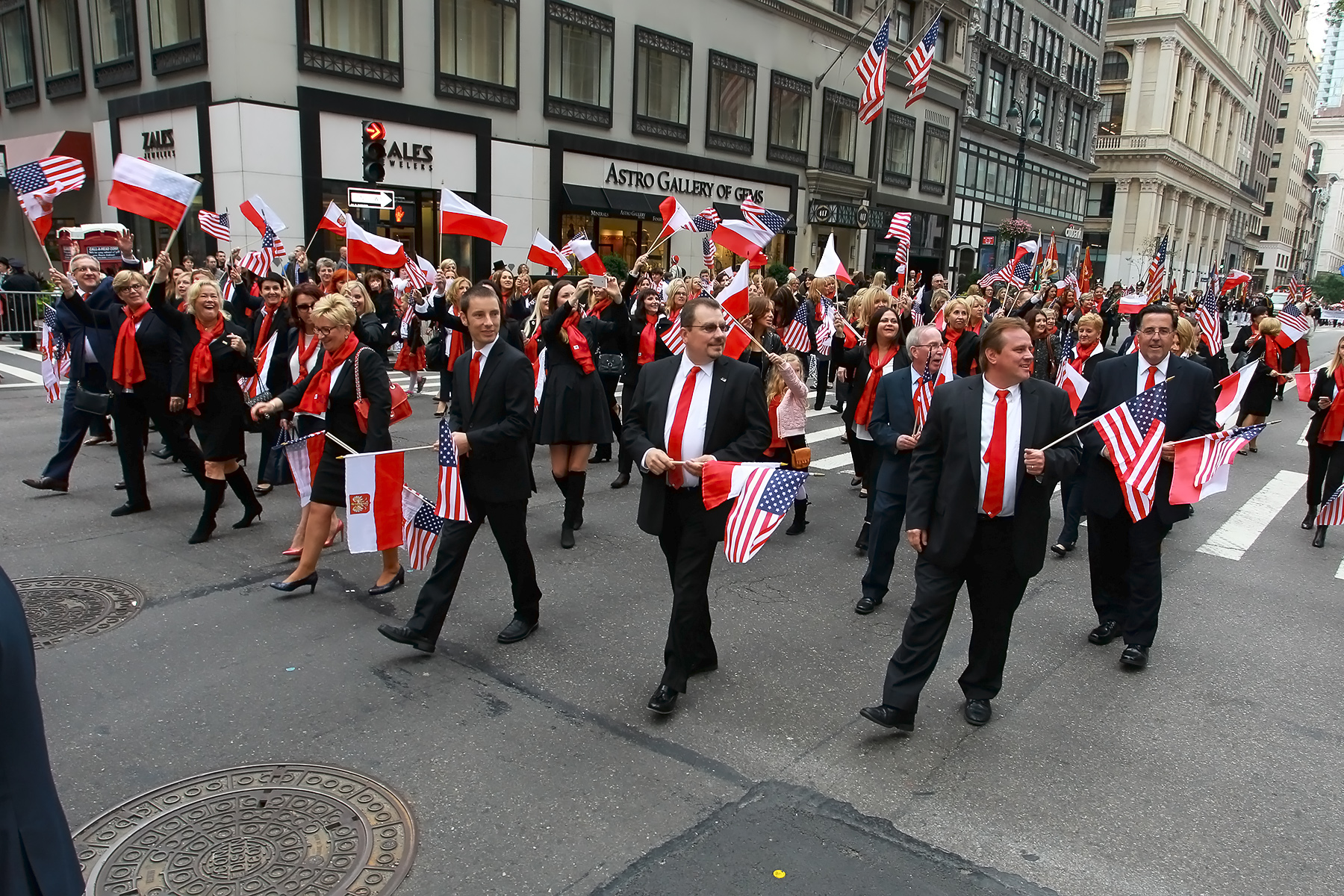 "May this celebration unite us so that we become even more Polish, so that we and our families are aware of this great tradition of our nation, and so that we can share it with all other nations," later emphasized Bishop Zgleszejwski from the Rockville Center Long Island Diocese, who concelebrated the Holy Mass.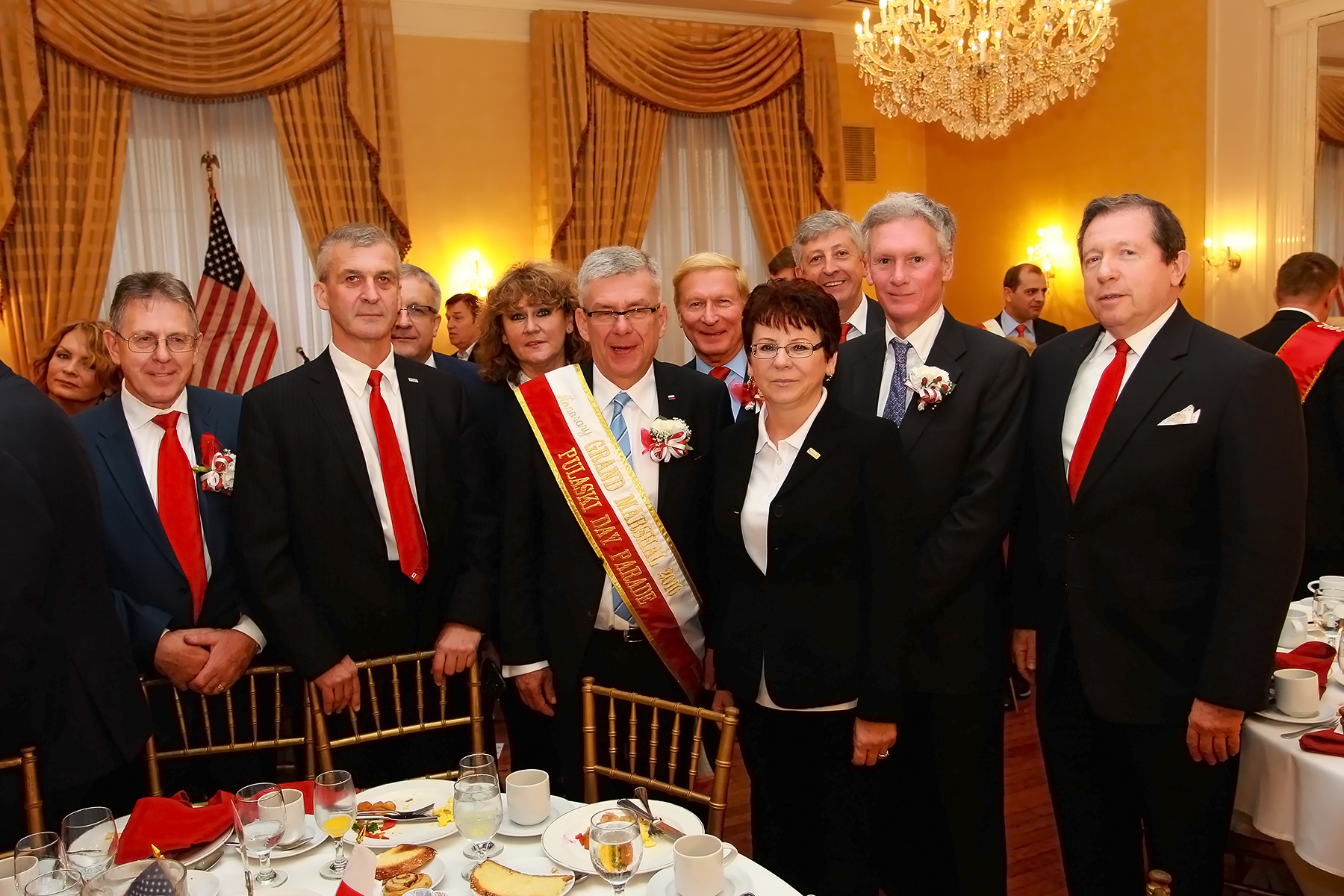 According to tradition, the march of several hours down Fifth Avenue in Manhattan included the winners of Miss Polonia contests from various regions, youth groups, firemen, veterans, clergy, and Polish Saturday school pupils and teachers, as well as representatives of many Polish ethnic organizations with white and red flags, balloons and banners.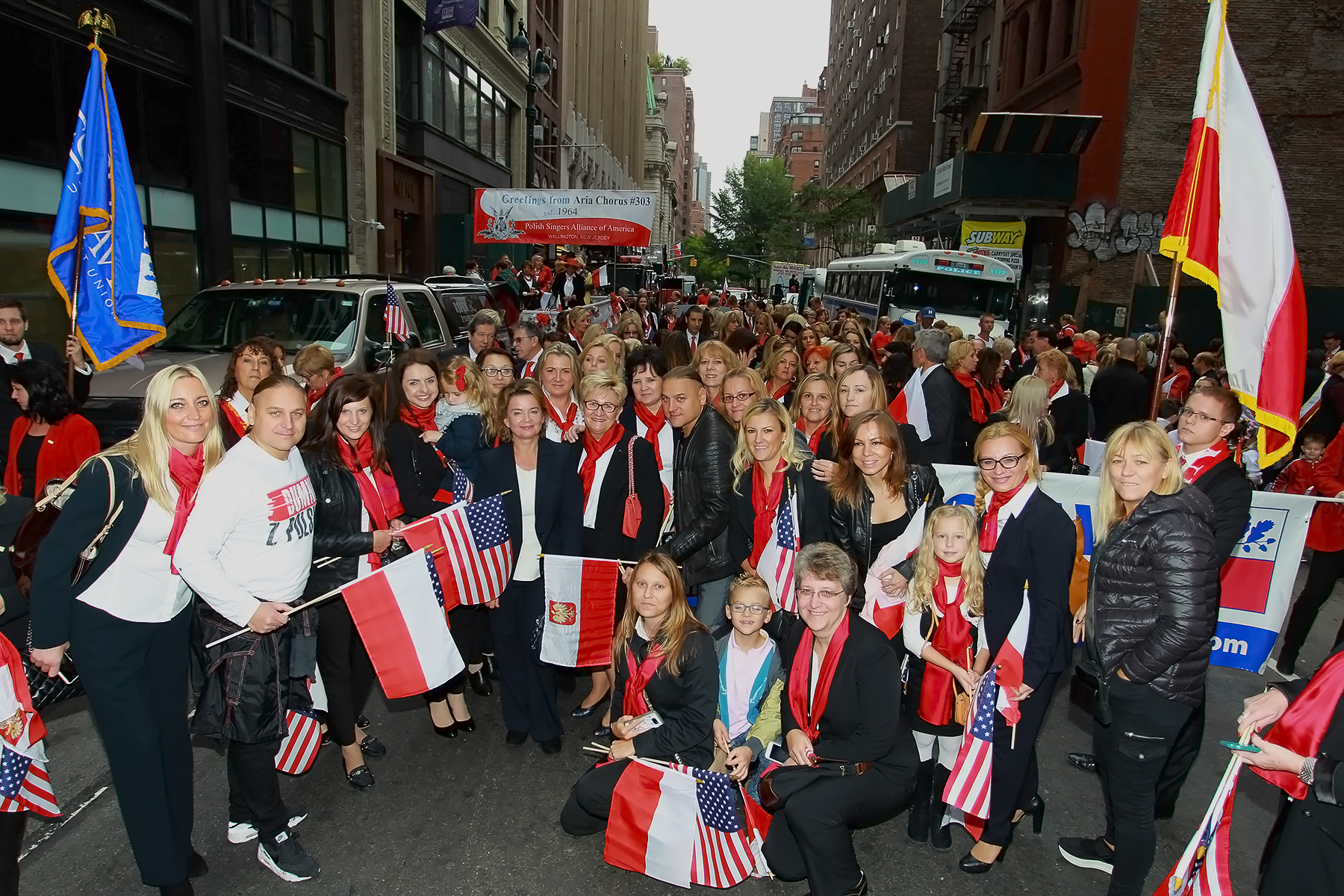 This year the Polish & Slavic Federal Credit Union encouraged people to participate in the Pulaski Day Parade using illuminated advertisements on New York's Times Square.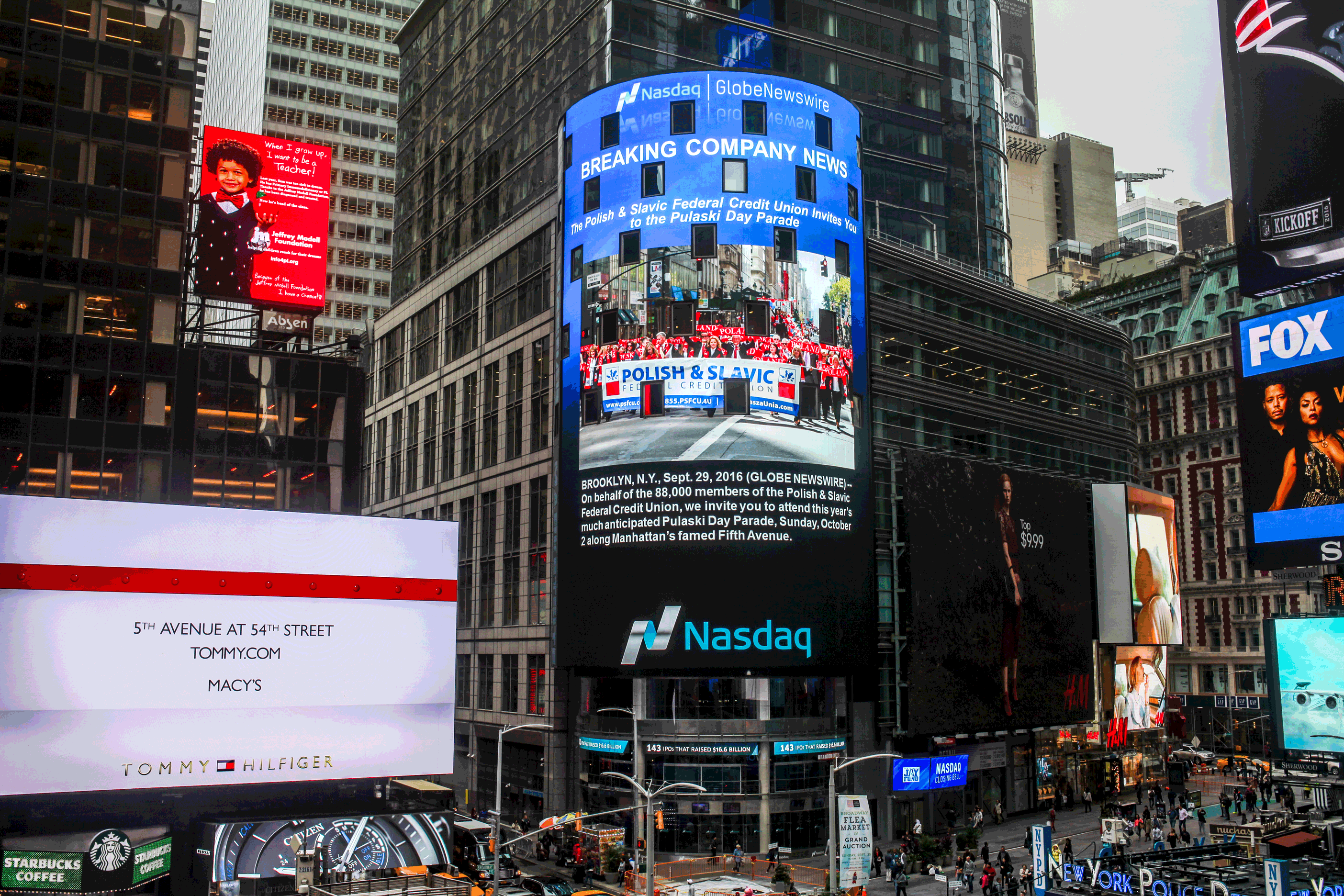 Go to main navigation