Open a "thrifty" Checking Account
FAST, EASY and AVAILABLE TO EVERYONE*
even those without a Social Security Number
The account may be opened by phone or in one of our branches,
saving you numerous fees collected by other banks.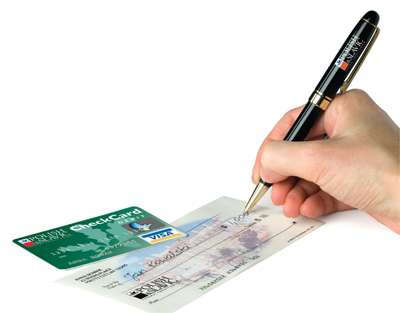 SAVINGS AND ADVANTAGES:
no monthly fees or fees for issued checks
free 150 checks "to get things started" and free checks for members aged 65 and over
account holder may obtain a VISA® Debit Card, which makes shopping easy
you can use online banking services such as electronic statements (including images of cleared checks) and electronic bill payment
account pays dividend
you may also close costly checking accounts at other banks!
For more information, please call 1-800-297-2181 or visit one of our ten branches.
* Savings account is required to open a checking account.
Minimum deposit of $25 is required at checking account opening.
Social Security requirement waived for non-resident aliens only.
Other restrictions apply.
Go to main navigation