The Polish First Lady in Greenpoint
First Lady Agata Kornhauser-Duda visited the headquarters of the Polish & Slavic Federal Credit Union (PSFCU) in Greenpoint, New York, on September twentieth. She met with the PSFCU Board of Directors, Supervisory Board and employees.
During the meeting the First Lady learned of the forty years of the PSFCU's operation, and especially its role in the Polish community. First Lady Kornhauser-Duda was particularly interested in our Credit Union's educational initiatives, particularly its support for Polish Saturday Schools and the PSFCU Scholarship Program.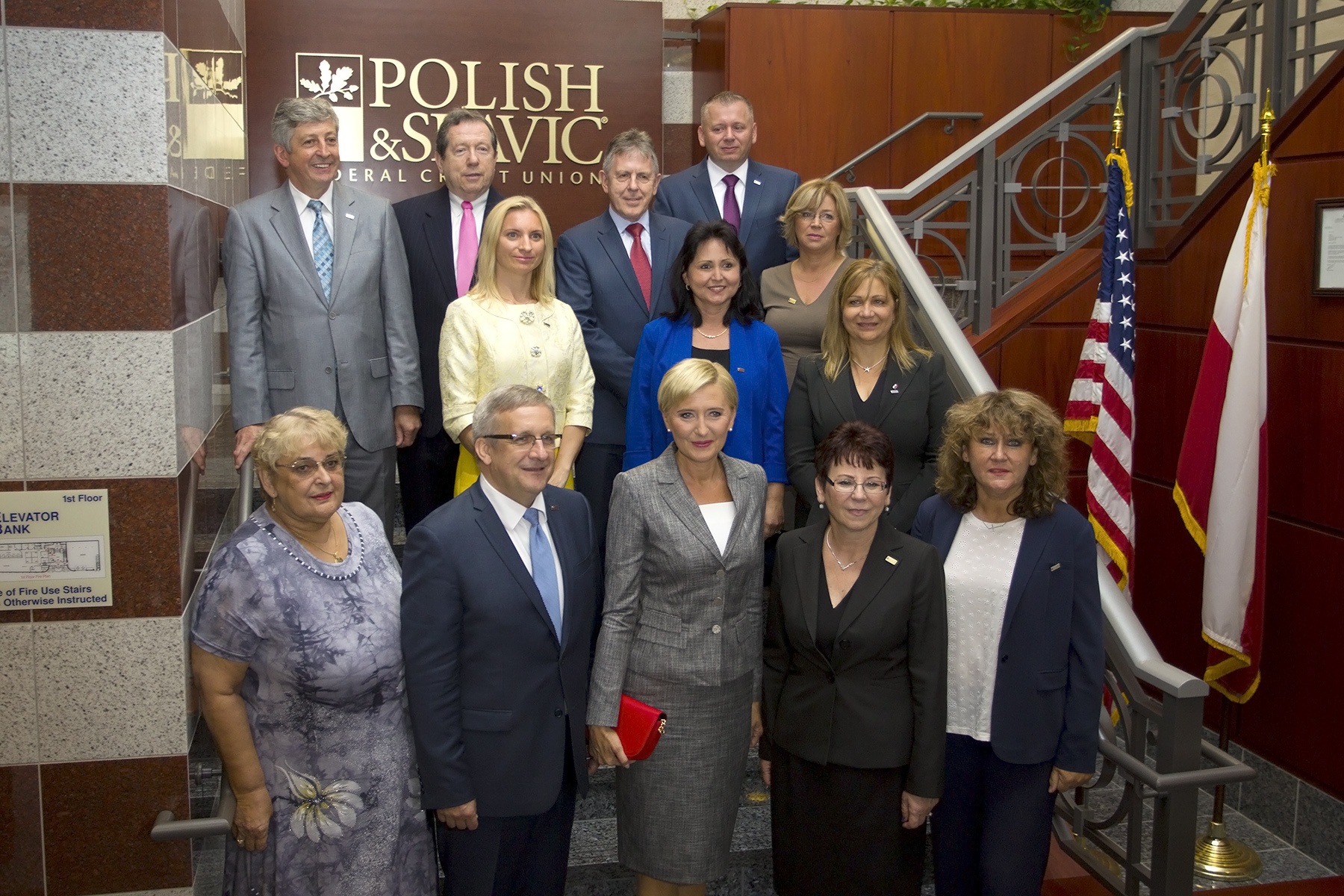 During her visit, the First Lady congratulated seven longtime PSFCU employees, who received the Knight's Cross of the Order of Merit of the Polish Republic during an earlier ceremony. Stefania Anigacz, Ewa Grzymkowski, Bozena Koc-Tennenbaum, Magdalena Krowka, Urszula Kulesza, Grazyna Michalczyk i Barbara Zawlocka were decorated by Polish President Andrzej Duda "for outstanding services in promoting Polish culture and activities for the Polish community in the United States of America, and for achievements in their professional and community work".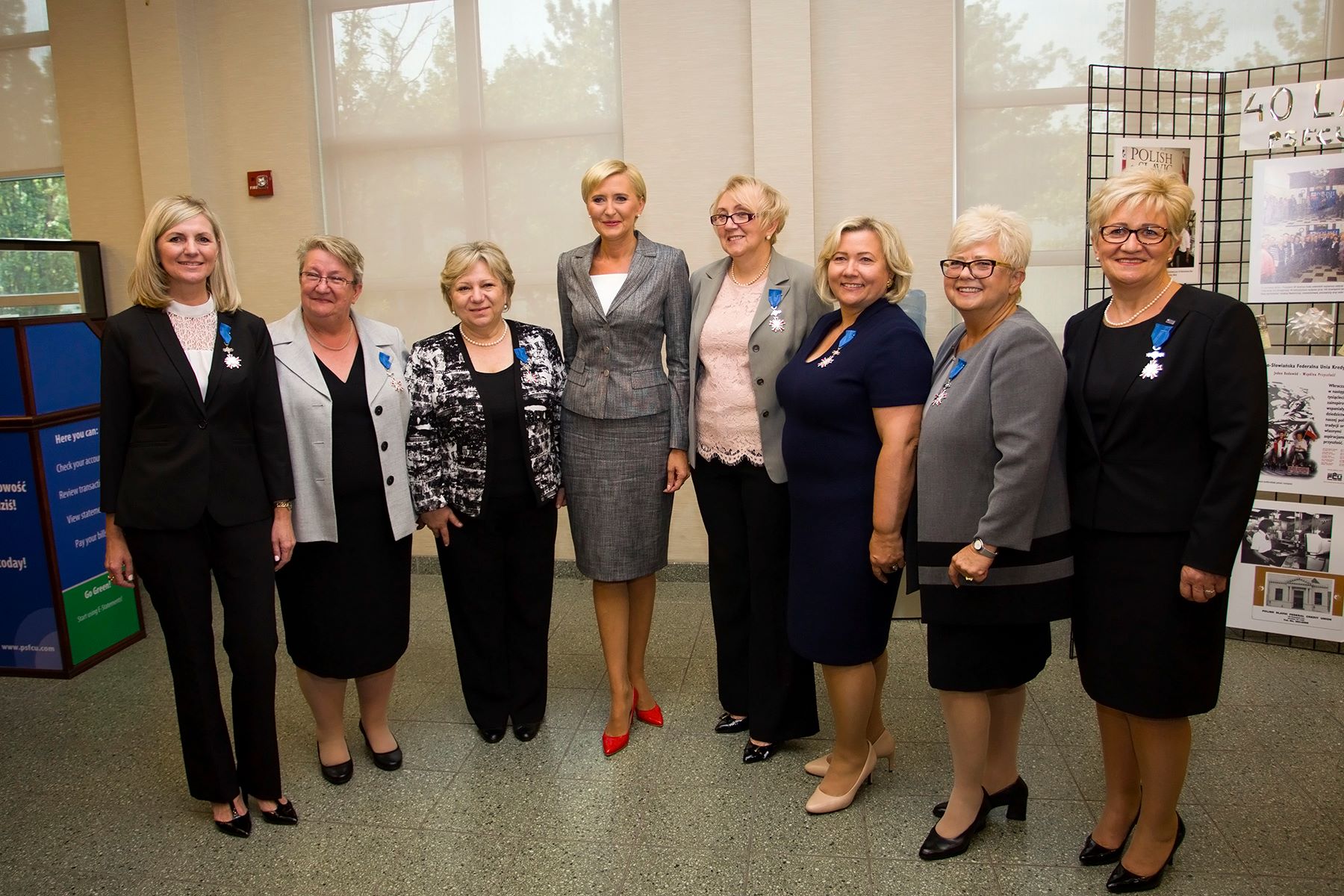 The decorations were presented by the President's Chief of Cabinet, Minister Adam Kwiatkowski. "These awards are an expression of recognition for the work you perform for your countrymen. On behalf of the President of Poland, I would like to emphasize the great importance of what you ladies are doing, because all Poles are important to Poland, those living in the country as well as those living abroad," said Minister Kwiatkowski. "Please convey our thanks to President Duda you for this great distinction and honor, which we did not expect. I am happy that the activities of the Polish & Slavic Federal Credit Union are also being noticed in Poland, because we are a part of the life of Polish people here in America," said Ewa Grzymkowski on behalf of the recipients.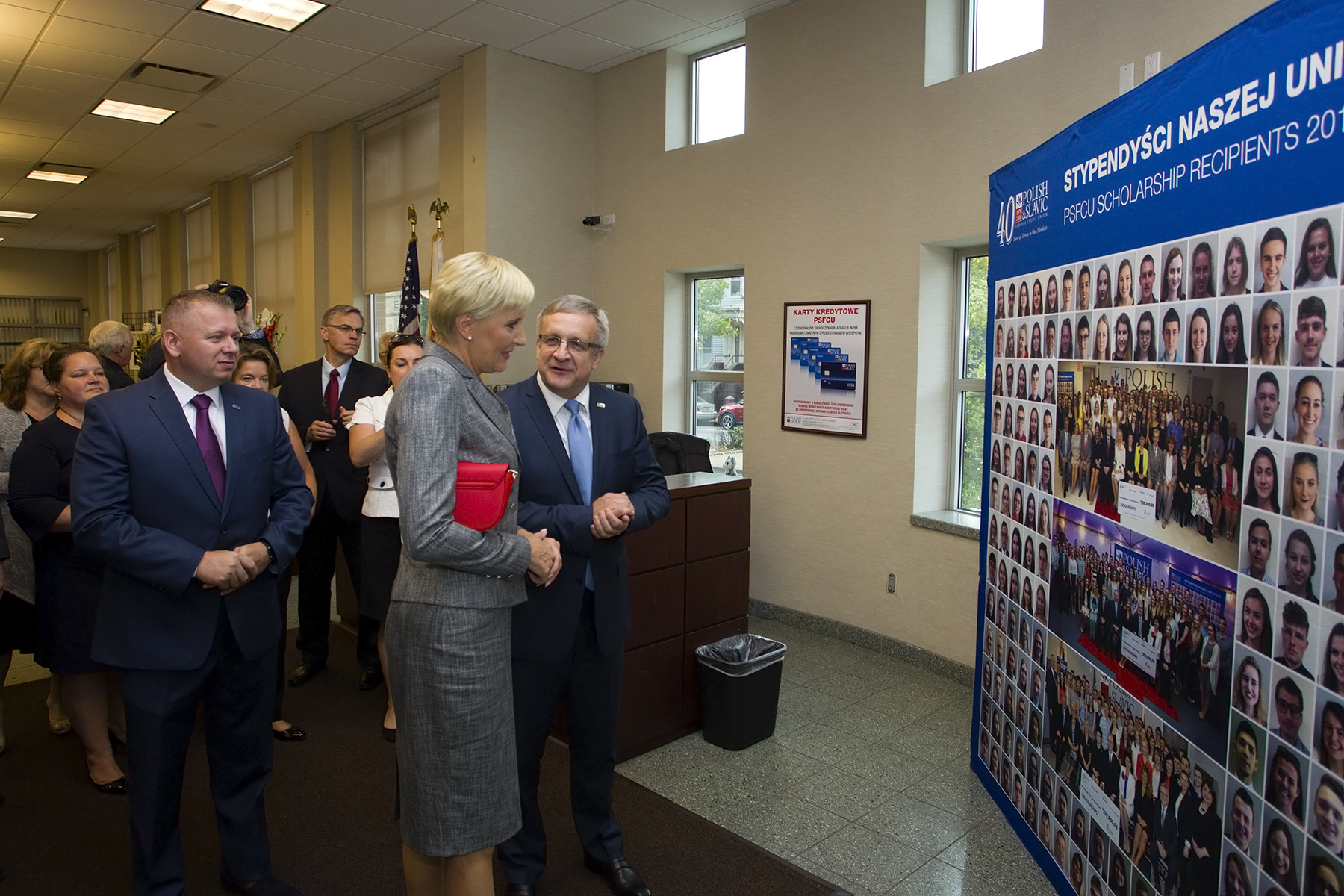 The Polish President's Cabinet Chief presented the PSFCU management with a Polish flag on the occasion of the 40th Anniversary of the Polish & Slavic Federal Credit Union. Our Credit Union received the white-and-red flag in recognition of "its outstanding services and special achievements in Polish community, social, cultural and economic activities during its forty years of operation. The Polish & Slavic Federal Credit Union is always present when there is anything important and Polish happening on the US East Coast and in Chicago. You sponsor virtually every Polish community event and your activities prove that Polish people can gather together and achieve success under the white-and-red flag," said Minister Kwiatkowski.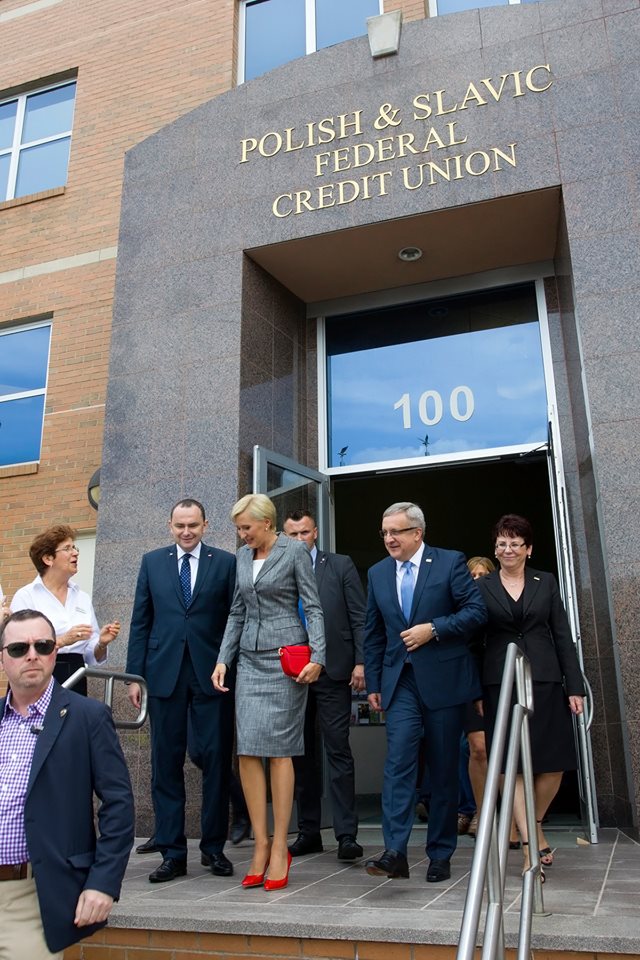 Video: http://www.youtube.com/watch?v=Cj8b9IyG6Hw
Go to main navigation