Judo Champion Pawel Nastula at PSFCU
In mid-July the Polish & Slavic Federal Credit Union hosted Pawel Nastula, Olympic champion and two-time world champion in judo. The athlete met with Credit Union members at our McGuinness and Ridgewood NY branches and conducted a mini-training for young judo students.
A number of young members of our Credit Union, boys and one girl, both children and teenagers, attended the Saturday morning mini-training, which was held in the conference room at PSFCU headquarters. After a short warm-up, the children were taught exercises under the watchful eye of Nastula. "It was a short demonstration training session to encourage children to practice judo," said the Polish athlete, who himself began training when he was ten years old. After the mini-session there was time for a group photo with the champion and some encouragement for the children to continue working. "Judo teaches respect for your opponent, for the other person. The fight is total combat: there is no buddy or friend. But before and after the fight we show our thanks and respect for the other person," Nastula encouraged parents.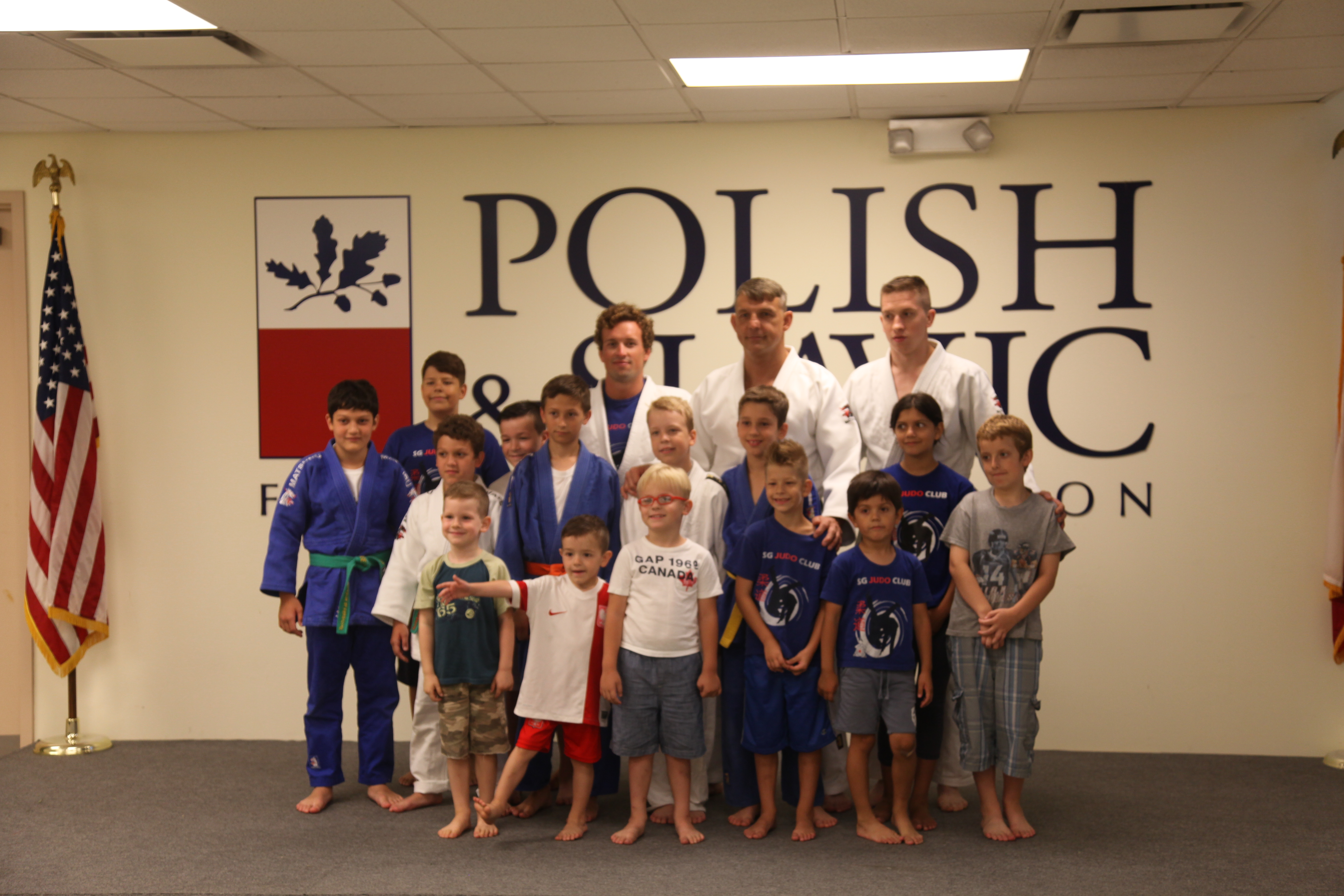 Our Credit Union members had the opportunity to meet Nastula during two afternoon sessions at our NY branches on McGuinness Blvd in Greenpoint and in Ridgewood. There was a welcome cake and many photos, handshakes and autographs. "We made a special cake with 'Welcome Pawel Nastula' written on it because we wanted him to feel like one of us. We're not only a financial institution, we also conduct community activities and we're glad that today anyone who had some banking to do could come up to meet and shake hands with a true sports champion," said PSFCU's McGuinness Branch Manager Anna Branas. "They gave me a nice reception. That means that people remember," said the 1996 Atlanta Olympics champion.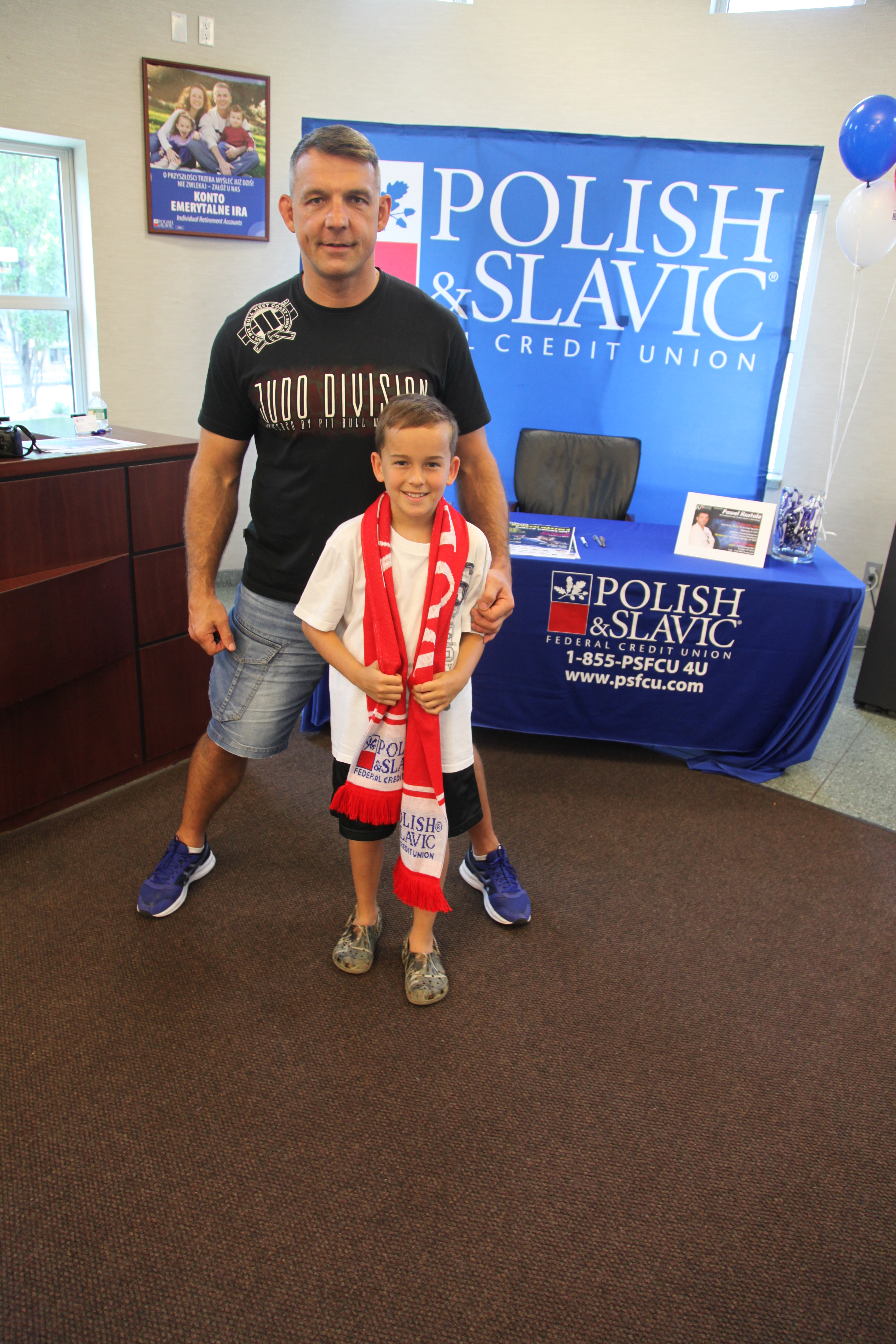 Nastula came to the United States at the invitation of Sylwester Gawel, who helped organize the meeting with PSFCU members. "From the point of view of the Polish community, this was very exciting. Pawel Nastula, a multiple champion, came and visited young judo students, and for all of us it was a form of gratitude for the emotions that he provided us in his career," said the owner of the Sylwester Gawel Judo Club.
Go to main navigation