The Credit Union's Homage to Our Heroes
A solemn ceremony was held before the opening of the Polish & Slavic Federal Credit Union Annual Meeting. PSFCU Chairman of the Board Krzysztof Matyszczyk thanked our Credit Union members Ludwik Branach (who also acted on behalf of Wieslaw Szczutowski, who couldn't attend the ceremony) for their heroic deed. "Gentlemen, you demonstrated how a Pole and a human should act, for which I want to thank you," said Chairman Matyszczyk. Ludwik Branach and Wieslaw Szczutowski received special certificates of recognition from the Polish & Slavic Federal Credit Union.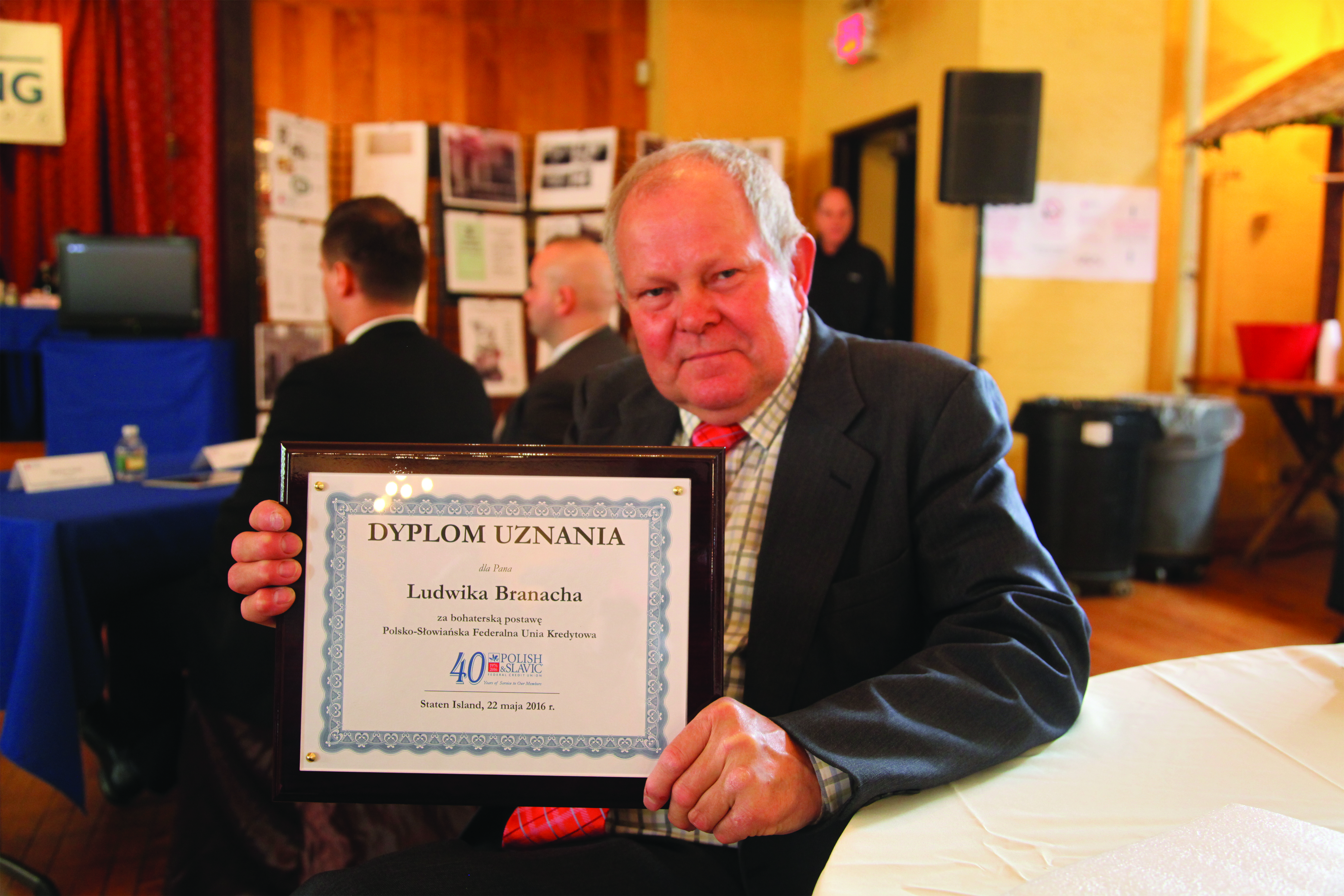 In early May, the two members of our Credit Union demonstrated great bravery and courage. While driving near Delmar, New York, they noticed a car that had driven off the road, rolled over and begun to burn. Without even thinking about it, they both rushed to help, rescuing the driver and a child from the burning vehicle. As firefighters said, if it hadn't been for the quick action of Branach and Szczutowski, the victims might not have surviced the accident. Thanks to the determination of the men, it all ended in just slight injuries to the driver and Mr. Branach.

Go to main navigation