Christmas Event For The Homeless At PSFCU
As every year, our Credit Union took part in the traditional Christmas Eve dinner, the ninth such event, organized by Erika Volker's SOS Homeless volunteer group for the homeless and lonely in Greenpoint.

The meeting was held in the conference room at the PSFCU branch at 100 McGuinness Blvd. There was a hot dinner and presents (including warm clothing) as well as other attractions, which "made us feel like we were home" as the homeless people themselves said. Rev. Ryszard Koper led the group in prayer. He also blessed the Christmas Eve wafers, which everyone at the dinner shared (approximately 150 people). Senior citizens from the Amber Club in Greenpoint presented a nativity play under the direction of club manager Janusz Skowron. There were also Polish Christmas carols sung by Victoria Knapik. The Amber Band accompanied the singing and dancing.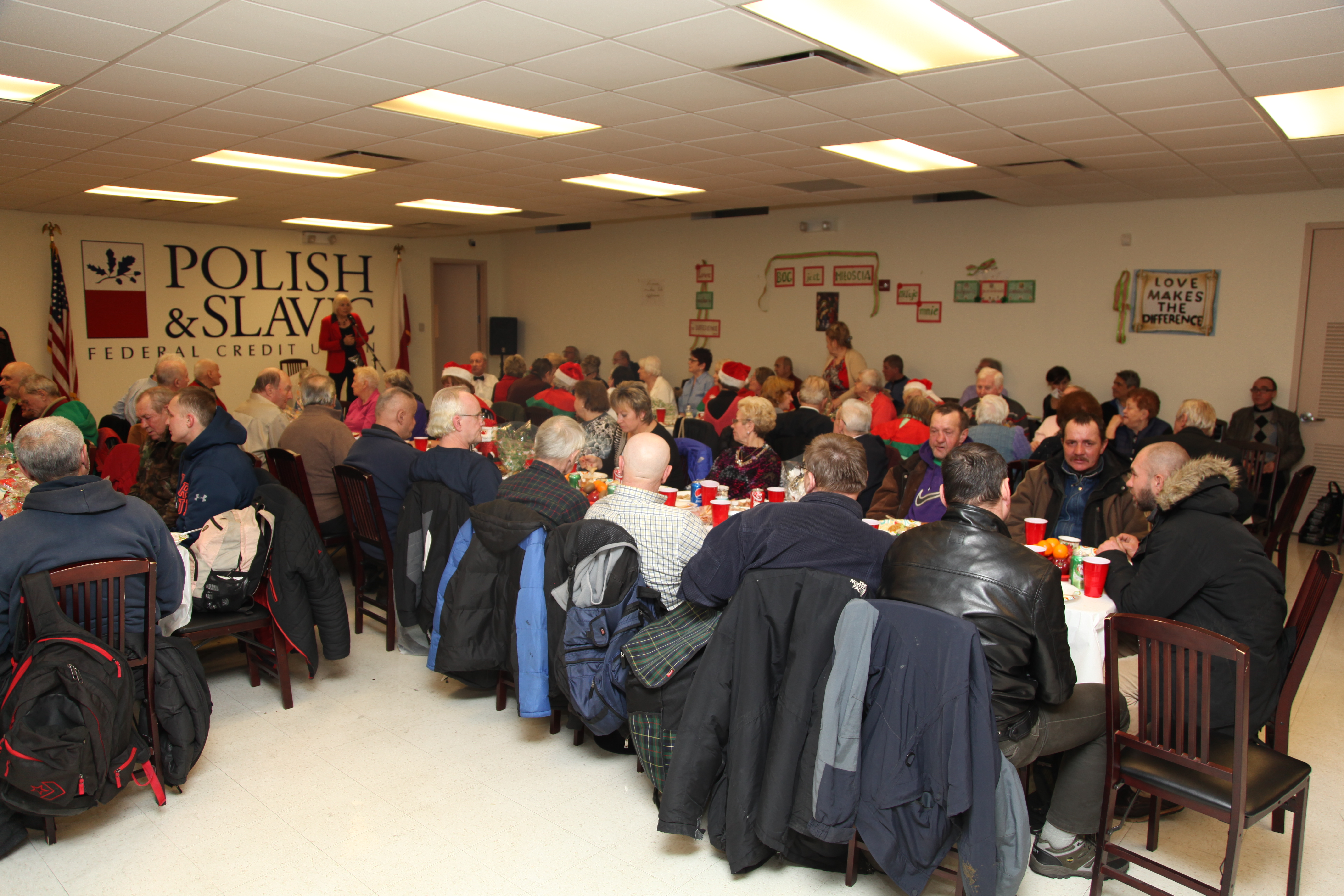 Among the guests were Consul General Urszula Gacek, Consul Katarzyna Padlo, PSFCU CEO Bogdan Chmielewski and representatives of the PSFCU Board of Directors, Rev. Robert Czok, and Captain Stefan Komar of the NYPD 94th Precinct in Greenpoint, Long Island PAC President Gregory Worwa, representatives of the Unknown Biker's MC and many Polish community organizations involved in the preparation and service of the event.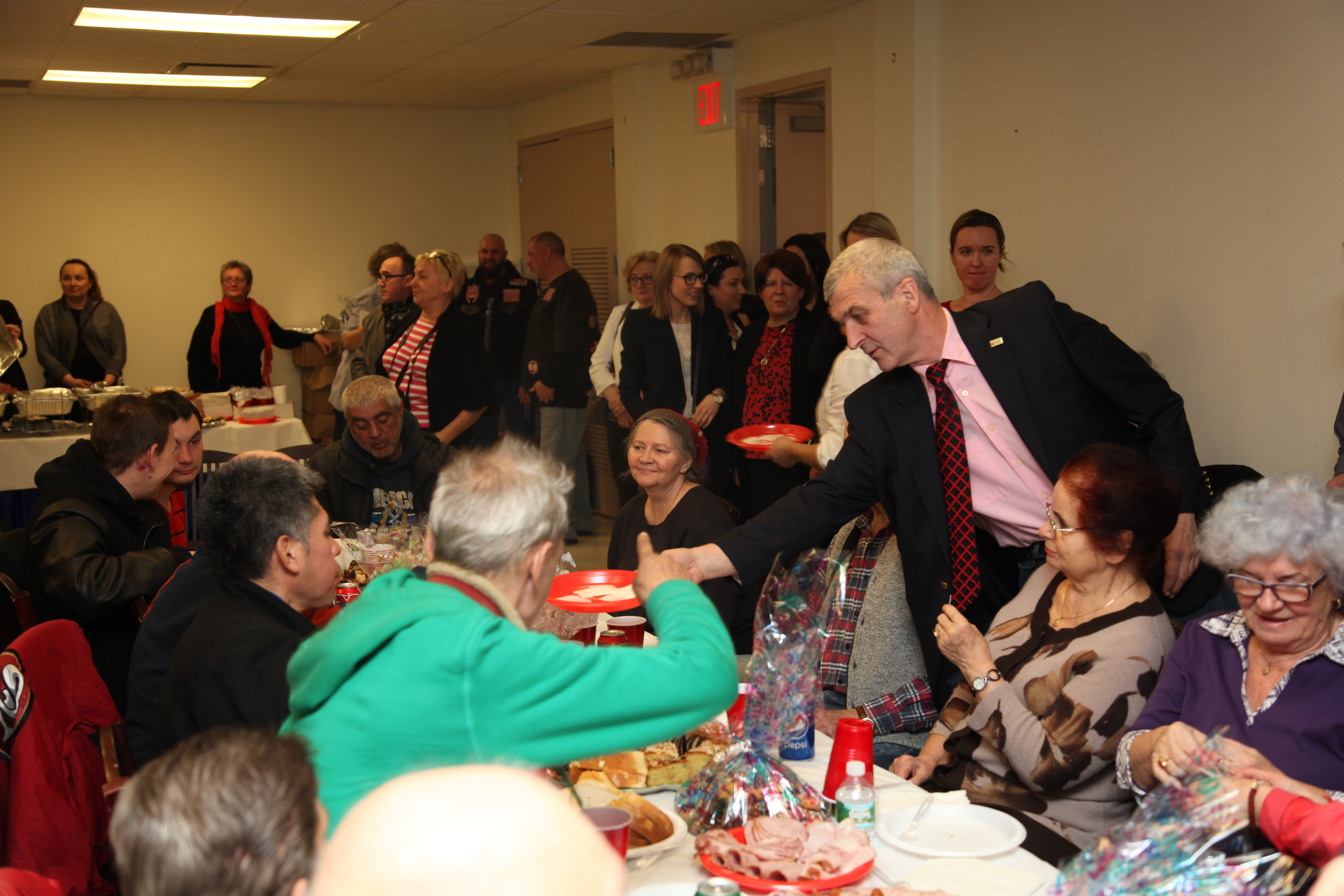 Let us remember, not just on special occasions, that our community includes people who, through the various vicissitudes of life, have been forced to live on the street or in solitude. Let us not leave them to fend for themselves, especially during the winter.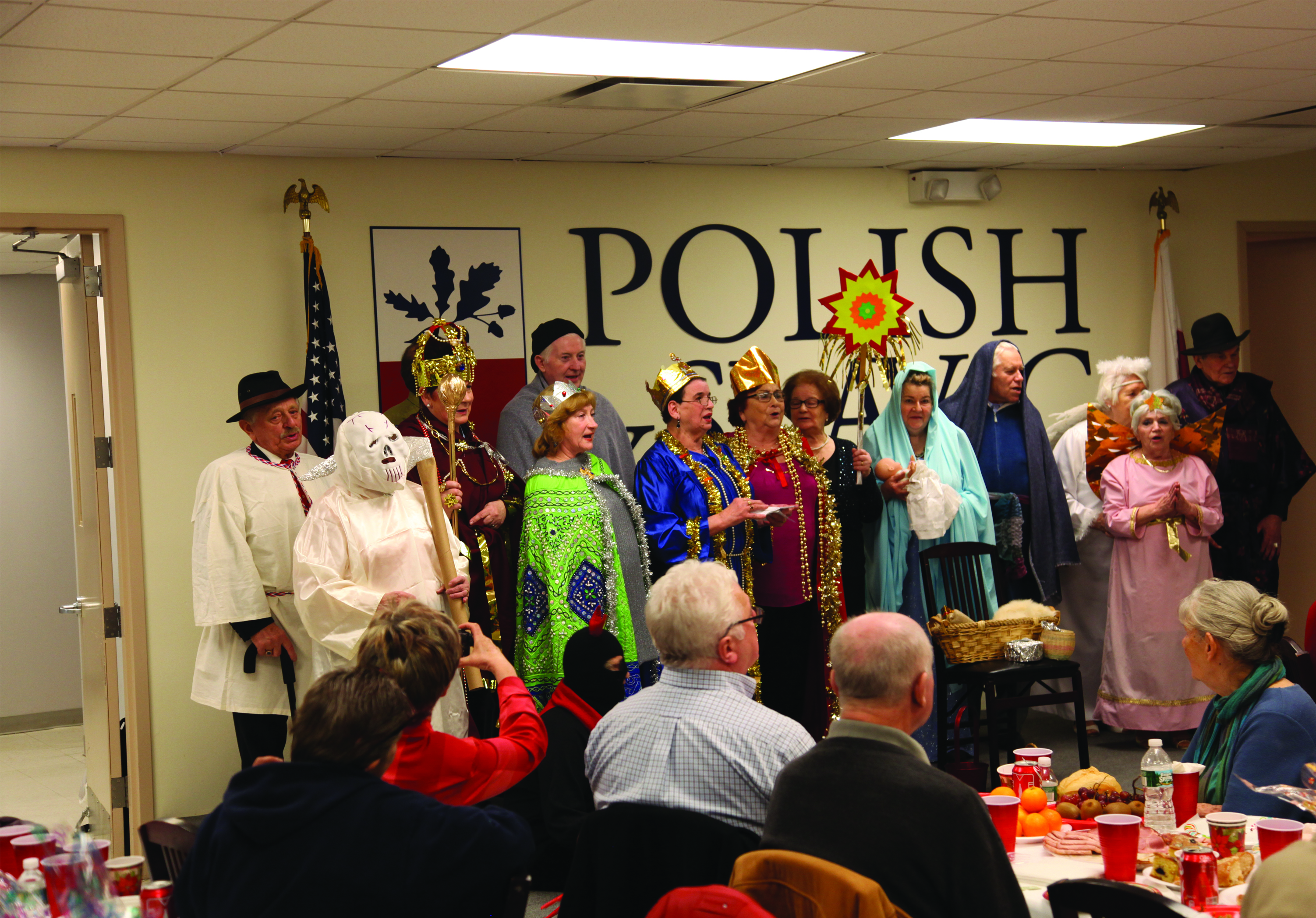 Go to main navigation