The Exhibit "When They are Silent, They Shout" at PSFCU
Our Credit Union is hosting a traveling exhibit of the Institute of National Remembrance of Warsaw. Members of PSFCU Linden Branch were able to see it in late June and early July, and it will be featured at the PSFCU McGuinness Branch at 100 McGuinness Blvd from July 15 through August 1.
The exhibit of photographs by Piotr Zycienski entitled "When They are Silent, They Shout" (from the Latin "Cum Tacent, Clamant") is dedicated to the search for the remains of victims of the communist regime, conducted at the "L" section of the Military Cemetery in Warsaw's Powazki district in 2012-2014 by the Institute of National Remembrance and the Council for the Protection of Struggle and Martyrdom Sites under the project "The Search for Unknown Burial Places of Victims of Communist Terror from 1944-1956".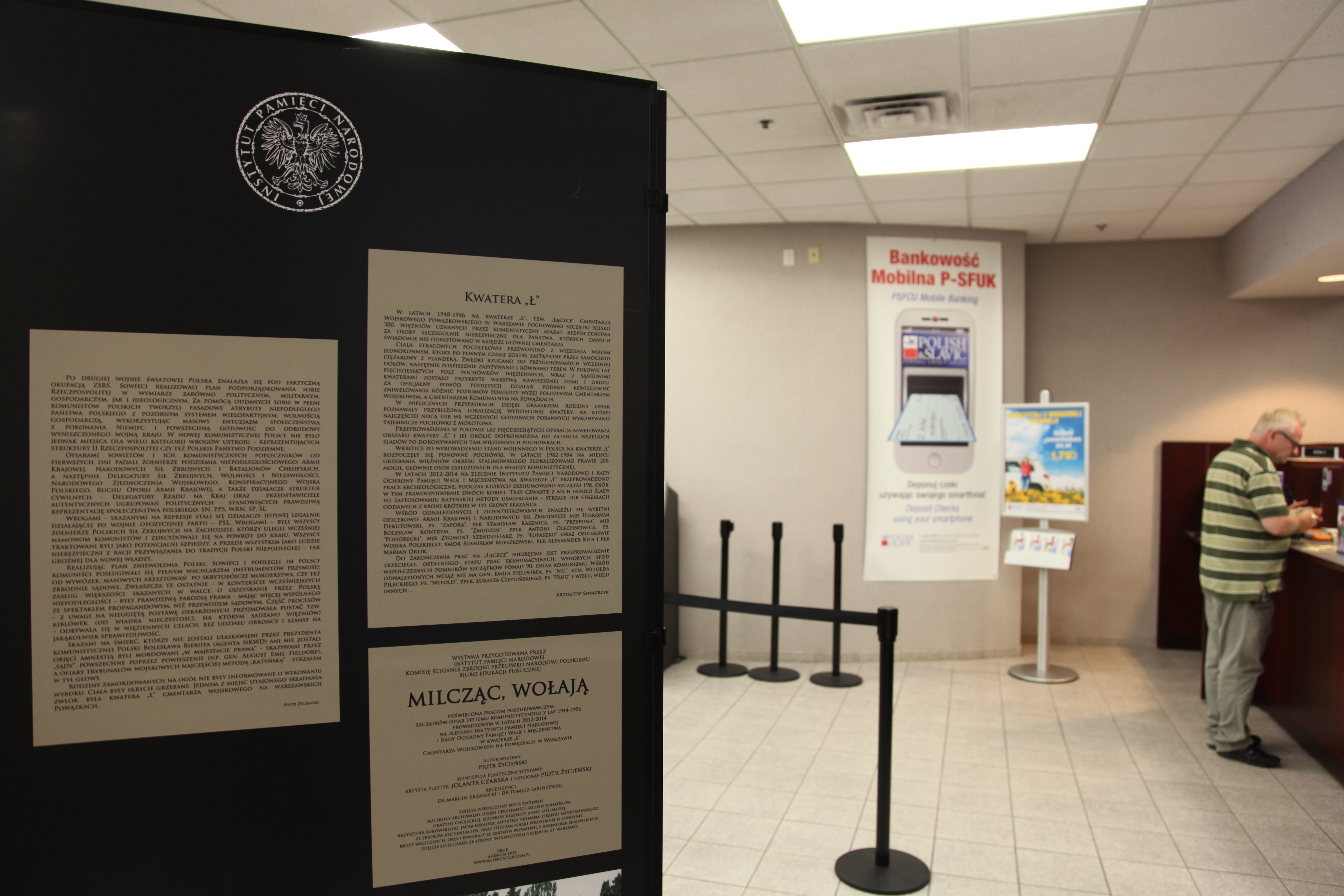 The exhibition is designed in the form of two-sided wall depicting "life" and "death"; the search for and exhumation of remains. The axis of the exhibit is the door to a room in the Mokotow prison where Polish patriots were murdered, having been sentenced in criminal farces which the communists called court procedures. The exhibit also includes a map of secret burial places marking the locations where victims have been identified. Through its artistic form and minimal descriptions and captions, the exposition induces visitors to self-reflect and draw their own conclusions from the photographs and documents presented.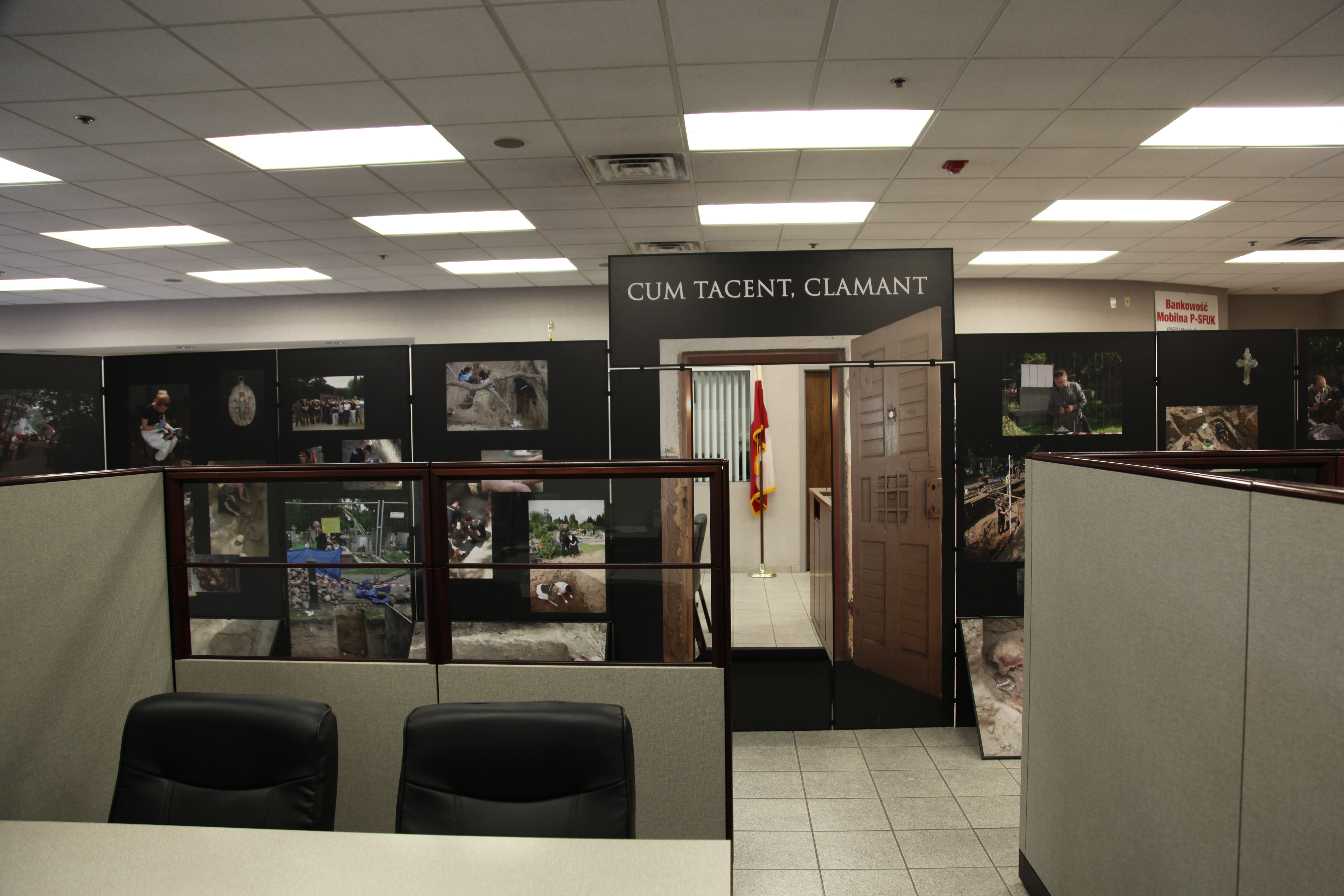 The exhibit is traveling through Polish population centers in the United States, and after visiting Chicago and the Midwest, it also went to the East Coast. The exposition is being held at our Credit Union thanks to the kindness of the Institute of National Remembrance, the Pamiec.us portal, and the "Gazeta Polska" Club of Philadelphia.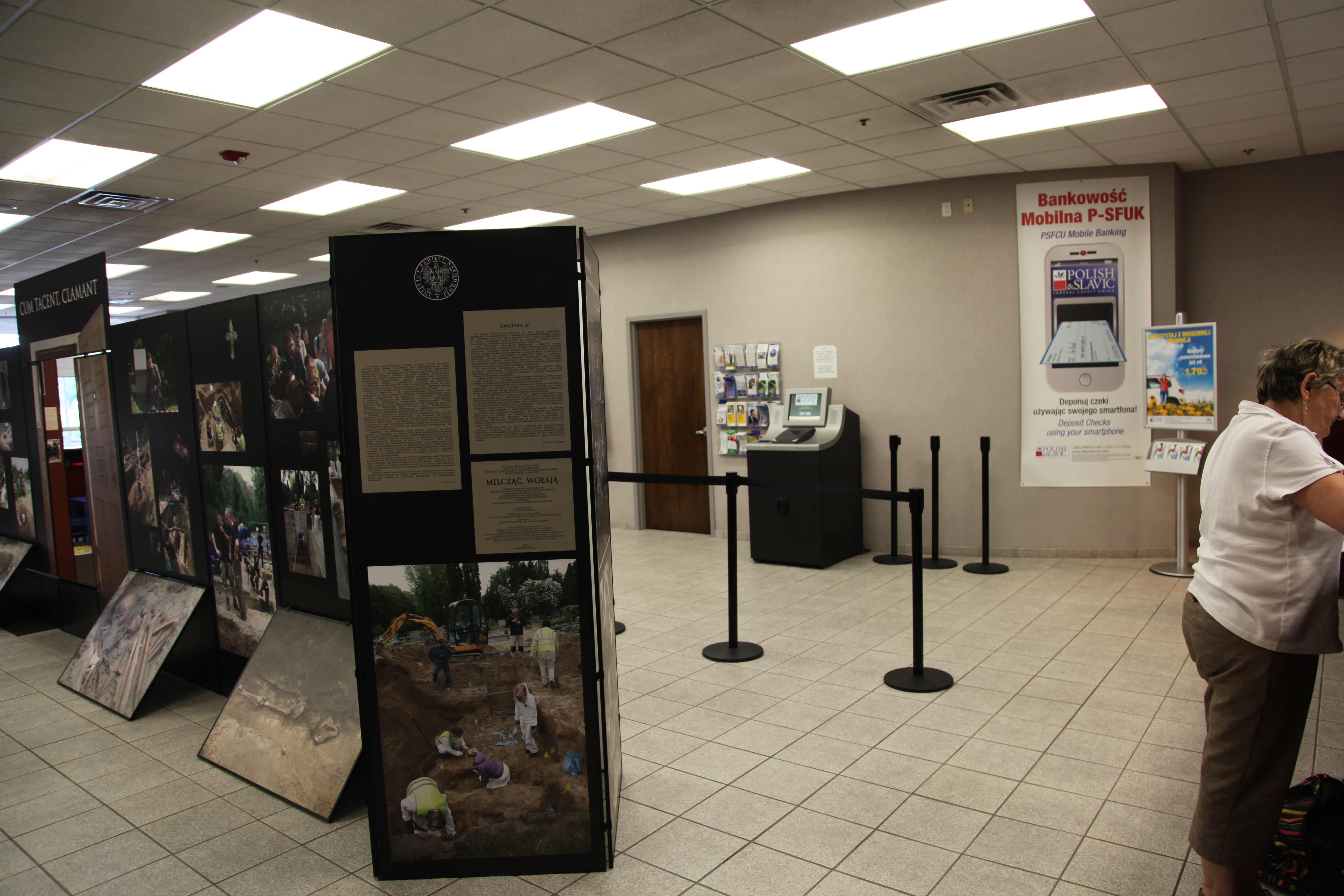 Go to main navigation