Current Promotions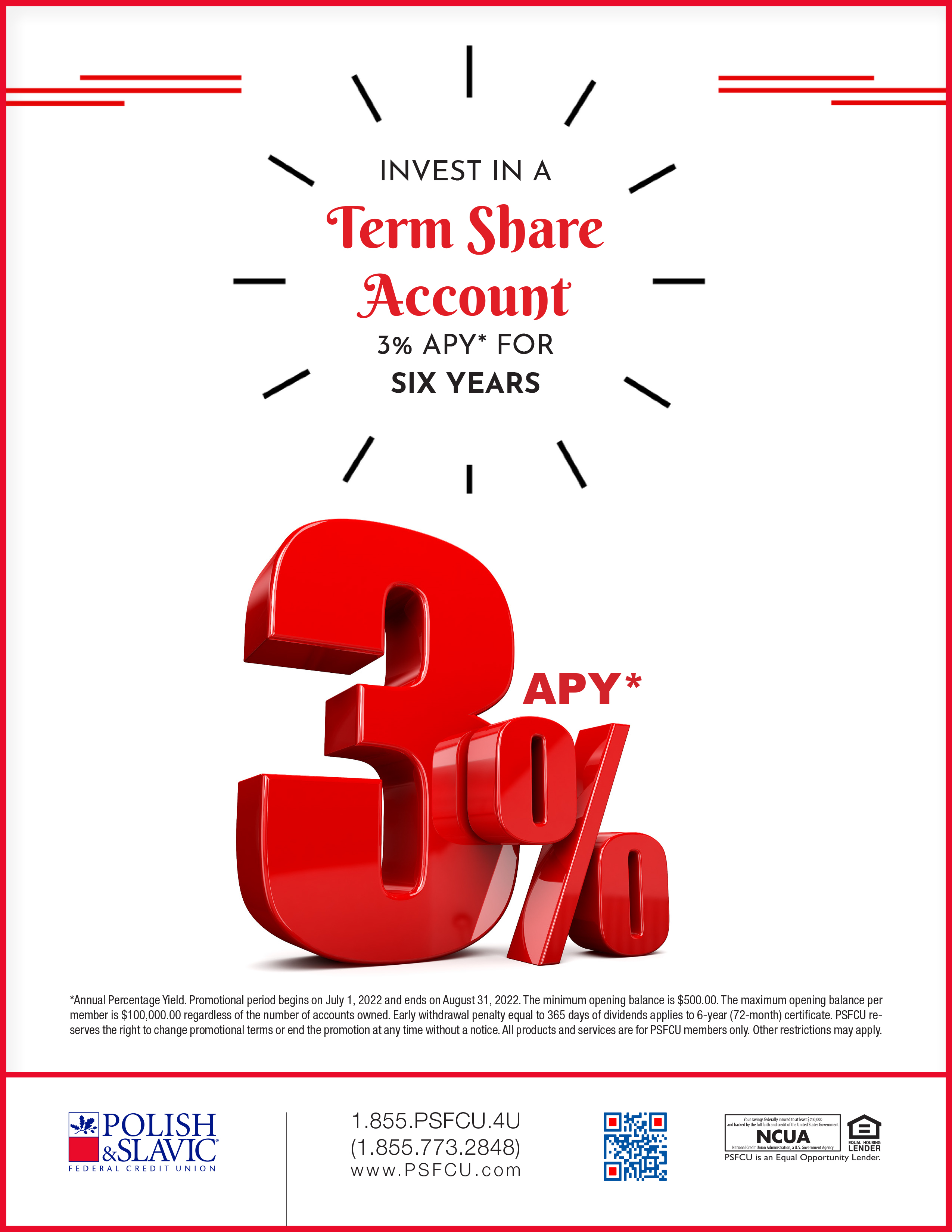 *Annual Percentage Yield. Promotional period begins on July 1, 2022 and ends on August 31, 2022. The minimum opening balance is $500.00. The maximum opening balance per member is $100,000.00 regardless of the number of accounts owned. Early withdrawal penalty equal to 365 days of dividends applies to 6-year (72-month) certificate. PSFCU reserves the right to change promotional terms or end the promotion at any time without a notice. All products and services are for PSFCU members only. Other restrictions may apply.
---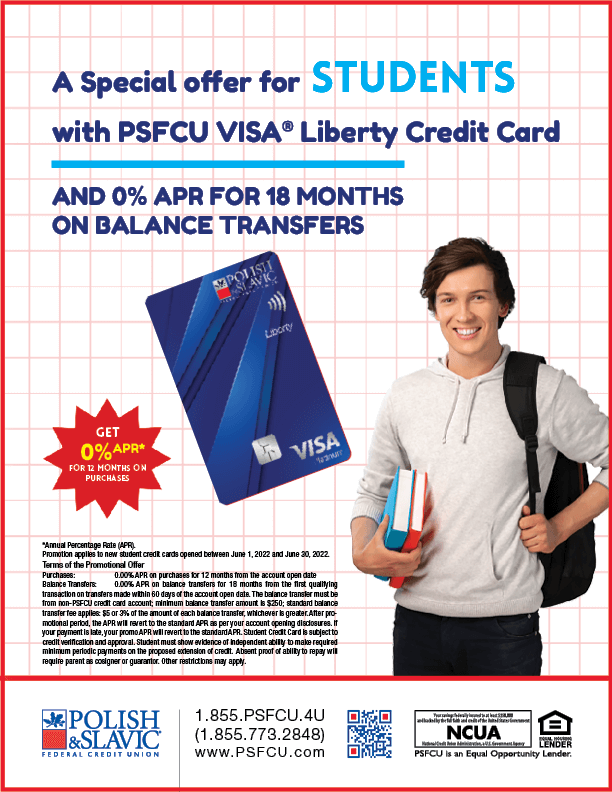 *Annual Percentage Rate (APR). Promotion applies to new student credit cards opened between June 1, 2022 and June 30, 2022.
Terms of the Promotional Offer
Purchases: 0.00% APR on purchases for 12 months from the account open date

Balance Transfers: 0.00% APR on balance transfers for 18 months from the first qualifying transaction on transfers made within 60 days of the account open date. The balance transfer must be from non-PSFCU credit card account; minimum balance transfer amount is $250; standard balance transfer fee applies: $5 or 3% of the amount of each balance transfer, whichever is greater. After promotional period, the APR will revert to the standard APR as per your account opening disclosures. If your payment is late, your promo APR will revert to the standard APR. Student Credit Card is subject to credit verification and approval. Student must show evidence of independent ability to make required minimum periodic payments on the proposed extension of credit. Absent proof of ability to repay will require parent as cosigner or guarantor. Other restrictions may apply.
---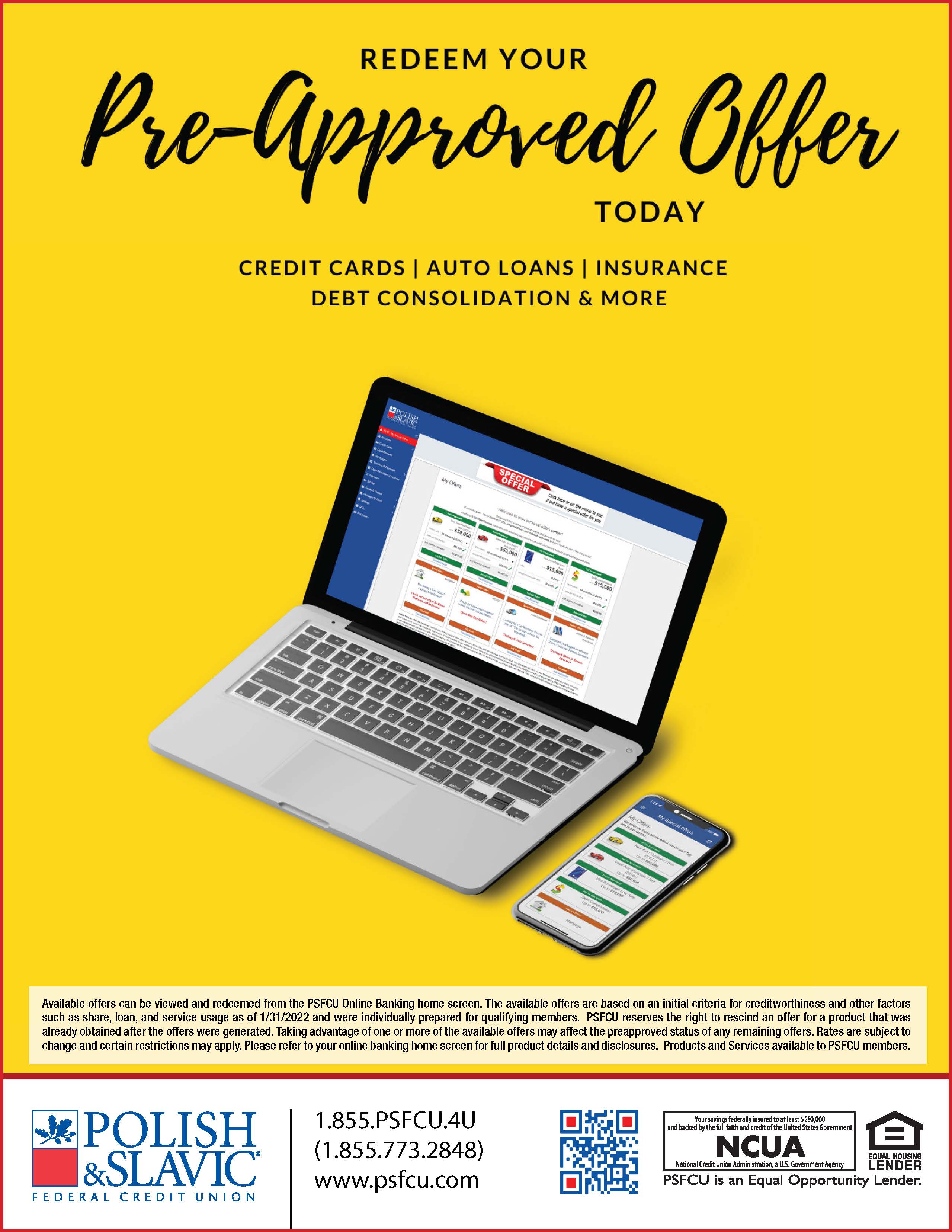 Available offers can be viewed and redeemed from the PSFCU Online Banking home screen. The available offers are based on an initial criteria for creditworthiness and other factors such as share, loan, and service usage as of 1/31/2022 and were individually prepared for qualifying members. PSFCU reserves the right to rescind an offer for a product that was already obtained after the offers were generated. Taking advantage of one or more of the available offers may affect the pre-approved status of any remaining offers. Rates are subject to change and certain restrictions may apply. Please refer to your online banking home screen for full product details and disclosures. Products and Services are available to PSFCU members.
---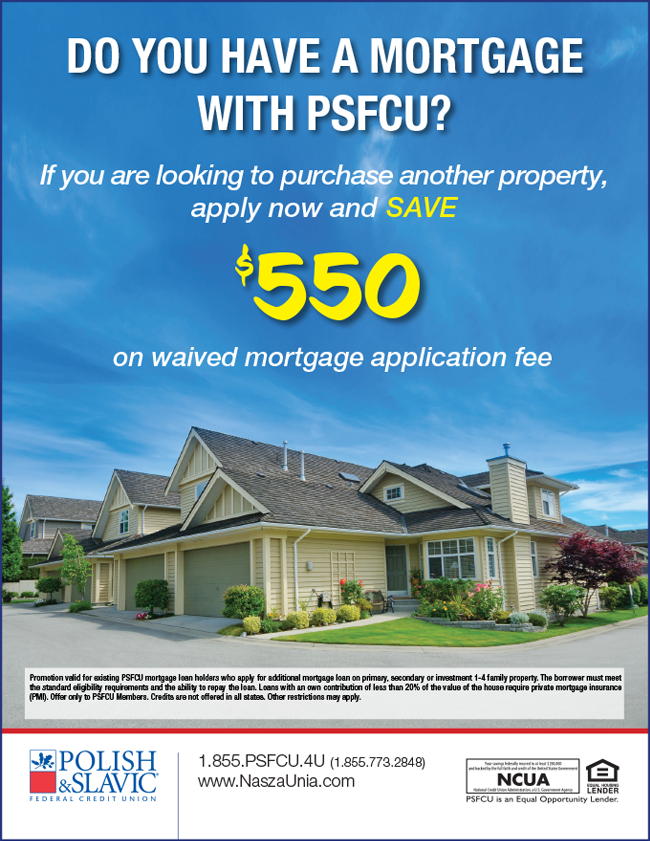 Promotion valid for existing PSFCU mortgage loan holders who apply for additional mortgage loan on primary, secondary or investment 1-4 family property. The borrower must meet the standard eligibility requirements and the ability to repay the loan. Loans with an own contribution of less than 20% of the value of the house require private mortgage insurance (PMI). Offer only to PSFCU Members. Credits are not offered in all states. Other restrictions may apply.
Go to main navigation