Need a PIN? Request It Now.
You can conveniently select your PIN by calling 1-888-886-0083.
Please note that if there is one or more user on the account, each cardholder will be required to call in separately to customize their own PIN, while validating from the Primary cardholder's information.
Don't See Your Statement? Request a Copy.
Can't see your statement online? Request a copy
Due to the recent conversion, all new statements will be available to you online but if you need a copy of your previous statement(s), we kindly ask that you submit that request to our Member Services Center - click here for contact information.
Relocating? Request Address Change.
You can change your address online at any time by logging in to your account in Online Banking and selecting Contact Information located in the Settings menu option. If you require any assistance, please do not hesitate to contact us - click here for contact information.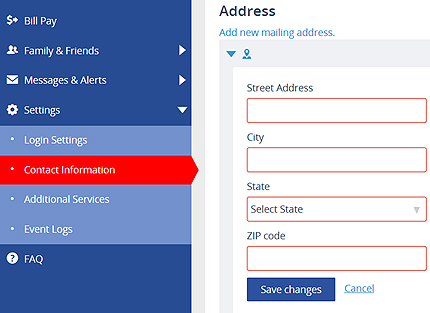 Go to main navigation